From outdoorsy and rugged French Alps to sun-drenched Provence, the ever-glamorous coastline, and the vast pastoral regions – France has everything that you might find in a fantasy storybook with vine-covered rolling hills. Paris, the City of Light, is the 6th most popular tourist destination worldwide, receiving more than 19 million tourists. But before you plan to visit France, let us guide you through everything that you can explore.
As the third United States President said, "Every man has two countries – his own and France." Whether it's apocryphal or not, there indeed is a backdrop to these words.
Since there isn't a place on earth that would seem to inspire travellers in the way France does: everything from the streetlights and romantic air of Paris to the chateau-strewn banks of the Loire – everything has its splendour that artists, writers, philosophers, and musicians adore from across the globe. Let alone the 90 million annual visitors placing it among the leading destinations for international tourism.
Indeed, when you consider the country's must-see and best cities to visit, many towns, cities, and regions top the list. But the following best places to visit in France stand out in capturing the world's attention and imagination.
Before You Visit France: COVID-19 Requirements for Travellers
Countries worldwide have introduced additional entry restrictions and requirements for anyone entering the country due to the COVID-19 pandemic. Remember, it's your responsibility to check and comply with any latest health and travel-related regulations. Anyone not meeting the requisite travel regulations, formalities or failing to produce the required documentation will not be permitted to travel.
Note: The travel rules are constantly changing according to the worldwide pandemic. Therefore, before you plan your next trip to France, visit the official France Diplomacy website to get all your answers.
Before you visit France, the first requirement is a COVID-19 negative certificate. Any person aged 12 and over must present a negative PCR or antigen test taken less than 24 or 48 hours, which also depends on the country of origin. Travelling to France from the UK, irrespective of your vaccination status, you need to follow the guidelines below:
Provide the proof saying you have an imperious reason for travel
Present a negative PCR or antigen test result, taken less than 24 hours prior
Register before departure by filling out the digital éOS-Passager form
Self-isolate when you arrive in France
Overall, the entry conditions to France are subject to the classification of the departure country, such as "green," "orange," "scarlet," and "red."
Once you have collected the required documents, you can then plan your trip's itineraries. Fortunately, there are a plethora of apps that can help you plan your trip in advance.
Related Read: Get the Best of Europe – Your Ultimate Travel Guide
Best Places to Visit in France
Let's explore the historic boulevards of Paris, the rolling lavender fields and vineyards of Provence, and the ultra-fashion hub of La Croisette in Cannes. France presents the world's most historical, exotic, and romantic tourist destinations. With the world's finest wine, superb food, and diverse landscape to satisfy every kind of traveller, it never disappoints.
1. Paris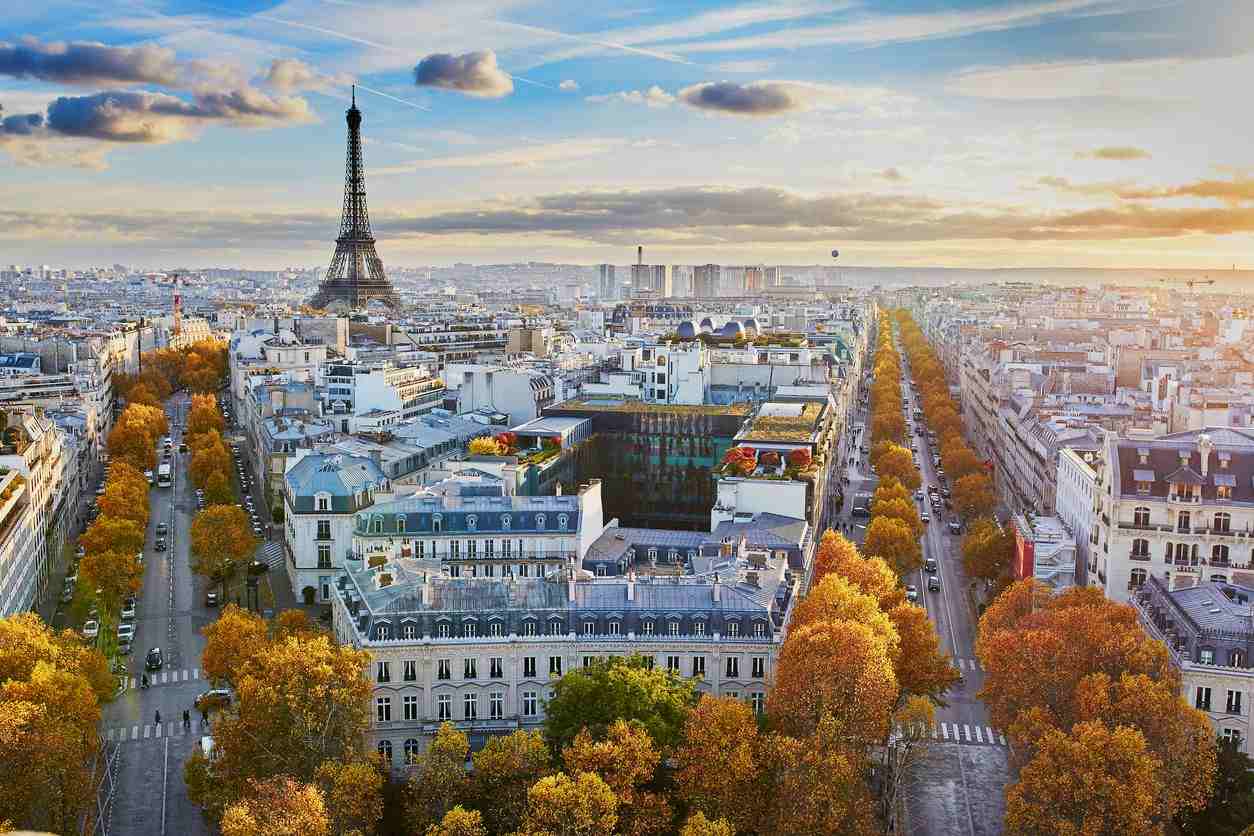 Paris is filled with gilded historical monuments, uniform sandstone of the Haussmann buildings, and the gleaming Seine with its classy bridges that make Paris one of the most romantic and recognisable cities globally. It attracts more than 45 million visitors annually, the City of Love, City of Lights, or the Capital of Fashion. The historic landscape is known for its gastronomy, fashion, art, and romantic ambience.
Paris has seen a lot throughout history – a monarchy, artistic innovation, revolution, revolt and much more that gave it a characteristic style and outward look to a brighter future. Although Paris is comprised of 20 diverse and unique districts, called arrondissements, the city houses iconic landmarks such as Eiffel Tower, Versailles Palace, Arc de Triomphe, Notre Dame Cathedral, Sacre-Coeur, and Stade de France stadium to enjoy football or rugby.
If you want to explore the city's rich heritage, spend your afternoons steering through the Louvre or the Musée d'Orsay, duck in and out of the countless historical churches the city has restored after the Revolution. If you have a more contemporary taste, you can scout the outer less tourist-trodden arrondissements – where you can enjoy the boutique hotels, arts venues on the streets of Belleville and relish the dive bars of Pigalle.
2. Nice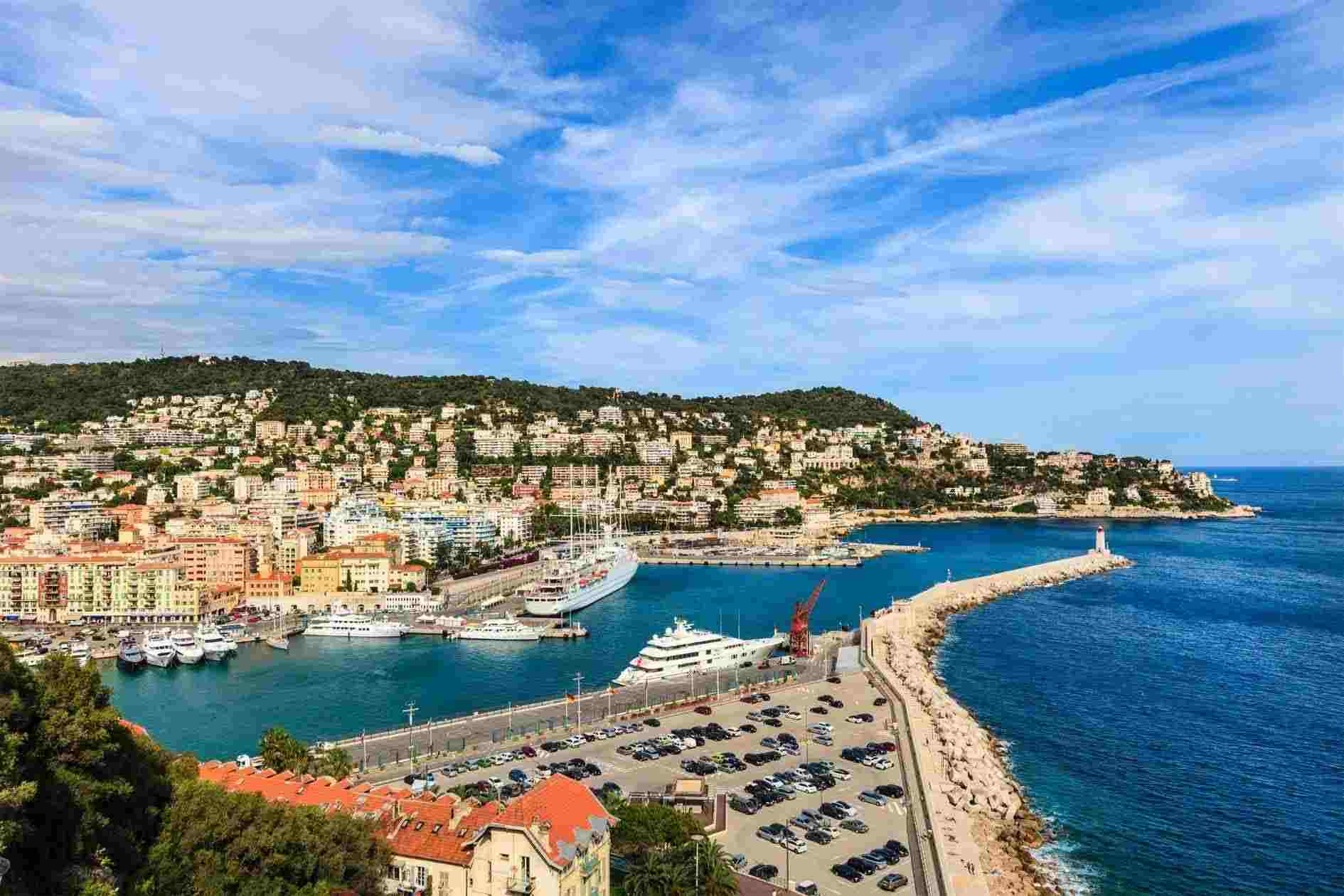 Nice is the capital of the Côte d'Azur – known as the French Riviera, a dazzling stretch of Mediterranean coastline. If you visit Nice, you'll see a charming and picturesque spot along the coastline, perfect for both culture hounds and beach bums alike. Explore the Baroque-style palaces, pebble shores, boutique shops and enticing museums.
Nice presents a mix of real-city grit, old-world magnificence, year-round sunshine, stunning sand, and vibrant street life. There are more than 25 beaches along the Baie des Anges; some are free, while others are for the ones willing to pay for a sun-questing day.
A colourful and festive city is home to the Promenade des Anglais because English aristocracy wintered here in the 19th century. You wouldn't want to miss the attractive St Jean Cap Ferrat, hang out at the beach, or visit the Villa Ephrussi de Rothschild.
3. Dordogne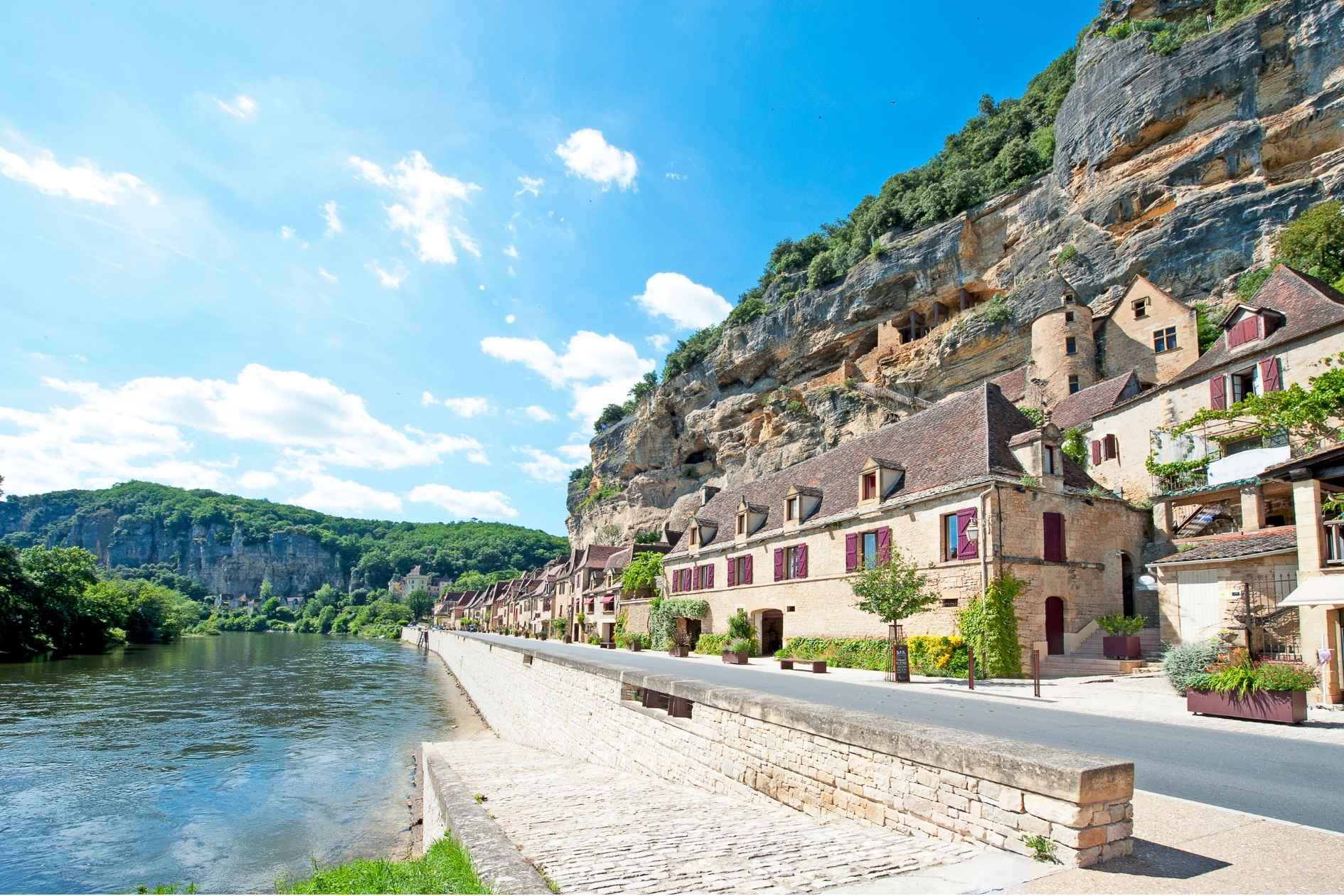 The Dordogne region is among the best places to witness the prehistoric realm in the form of cave paintings. It's designated as a UNESCO World Heritage Site, a Palaeolithic art masterpiece created by Cro-Magnon man can be seen in the Lascaux Cave. And suppose you can't visit the cave. In that case, you can enjoy the Centre International de l'Art Pariétal (International Centre of Cave Art), exhibiting prehistoric animal paintings and revealing the massive work of the archaeologists.
It's a perfect place for anyone with an affection for homo sapiens history. The Grotte de Rouffignac in the Vézère Valley is filled with paintings of cows, bison, horses, goats, deer, and mammoths. That's not it; if you drive to Grotte de Niaux, an hour away from Mas d'Azil Cave, you'll find the extraordinary Palaeolithic art dating from 14,000 to 10,000 BC.
4. Mont Saint Michel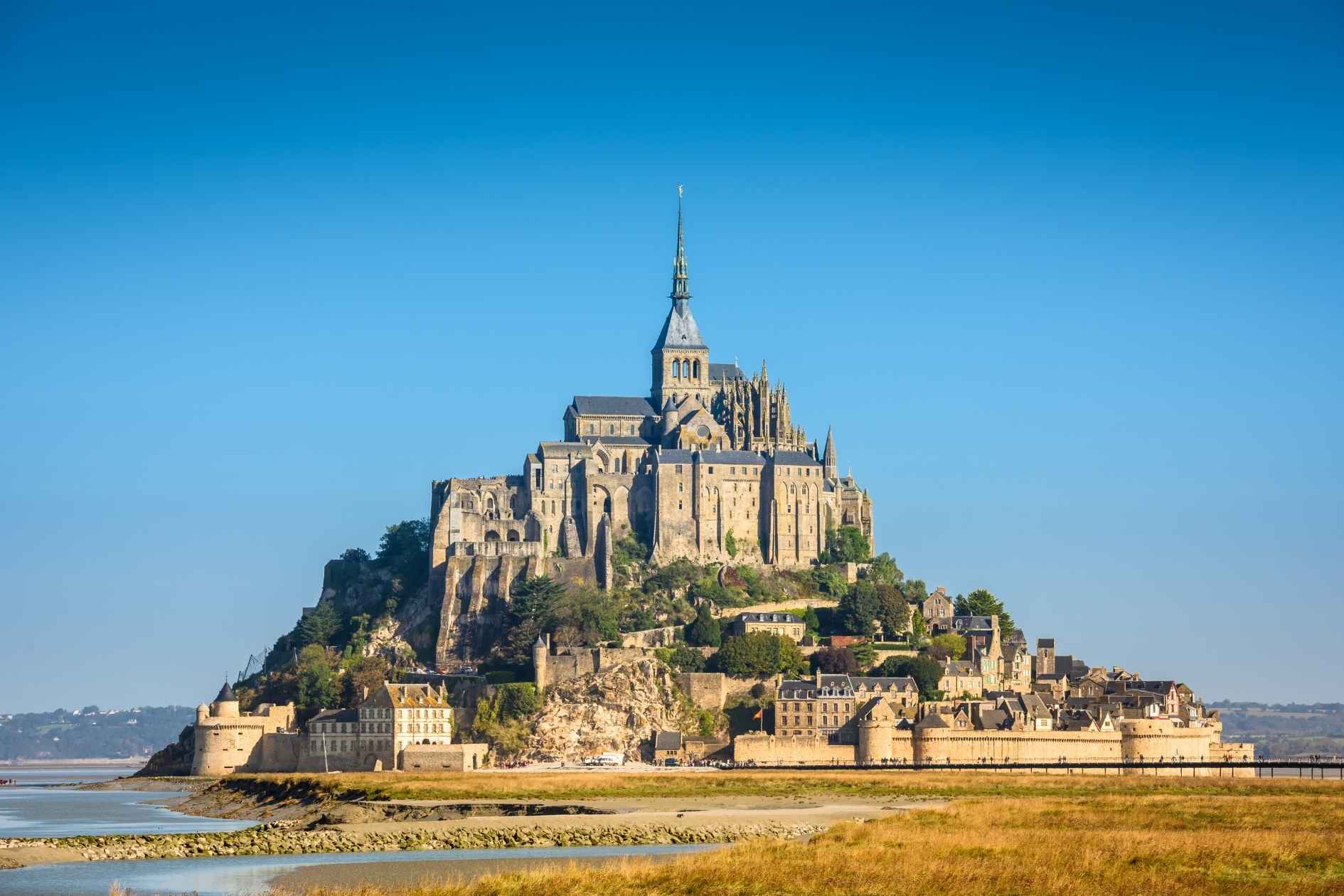 A rocky islet on the Normandy coast, Mont Saint-Michel, was declared a World Heritage Site by UNESCO in 1979. At more than 80 meters high, it is one of the most stunning landscapes that you will ever see. The unmissable destination includes stellar sights such as picture-perfect towns and historic castles, a pastoral landscape of woodland, apple orchards, and cow pastures.
The Abbey of Mont Saint-Michel, built between the 11th and 13th centuries, is still an awe-inspiring sight and a marvel of Gothic architecture. It was an important pilgrimage centre in the Middle Ages, located in a privileged position on a small islet at the mouth of the Couesnon River. Even modern-day pilgrims make the journey here, crossing the Bay of Saint-Michel by foot at low tide.
It's a spirit-lifting experience visiting Mont Saint-Michel. Tourists can attend religious services, cultural events, and concerts. Surrounded by the city walls and crowned by the Abbey of Saint-Michel, this medieval gem is a dream destination for everyone.
5. Cannes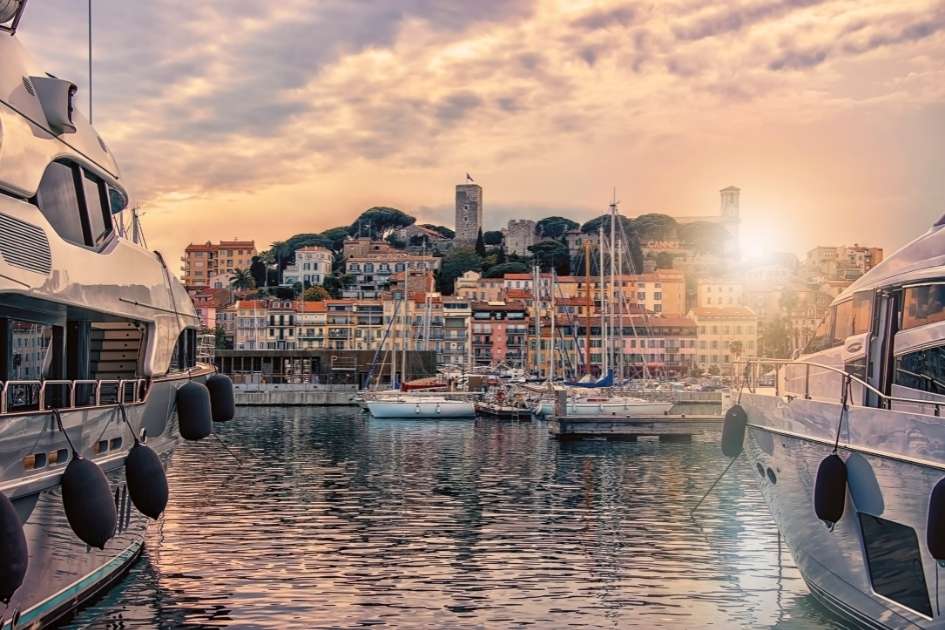 It is often better known for its annual film festivals. Cannes is a pretty city to explore, especially its beaches, which are all the rage in sunny weather. Since the 1830s, when the Britons rolled on this tiny fishing village, the town has been growing itself as a fashion hub.
And, of course, you wouldn't want to miss the glorious sandy beaches with a shiny veneer that set it apart from any other Mediterranean beach. Cannes's life is glitzy and expensive with luxurious yachts, hotels, and tons of high-end boutiques. But the town attracts average Joes like you and me, in contradiction of its image of receiving movie legends, Mid-East moguls, and Russian billionaires.
Visiting the old town is a must to purchase local produce at Marche Forville and walk through Le Suquet. You'll also love the beautiful Lerins Islands with exquisite views.
6. Bordeaux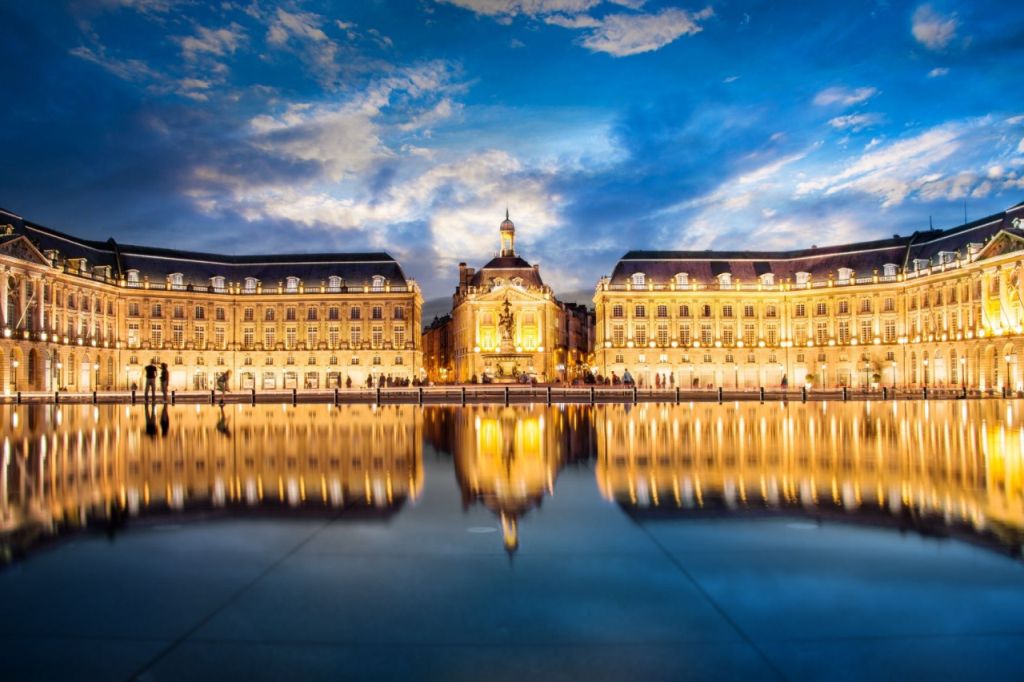 Among the most beautiful cities in France, Bordeaux stands out, in large part, for its great historic centre, declared a World Heritage Site. The 18th century's majestic city centre emanates harmony unmatched in Europe.
Walk along the banks of the Garonne and, above all, through the old town's cobbled streets until you reach the Cathedral and the Saint Pierre Quarter, two of the most aesthetic places to see in Bordeaux. Stroll down the graceful streets, drink, eat, and live to your fullest with a Latin touch.
Bordeaux remains the world headquarters of wine and château-owning folk. Chartrons district is the business centre alongside which you'll find the cracking museum of modern art, fusion food, and tapas bars up the road. The Bordeaux nouveau provides an ancient dignity with added zest and fruitiness.
7. Loire valley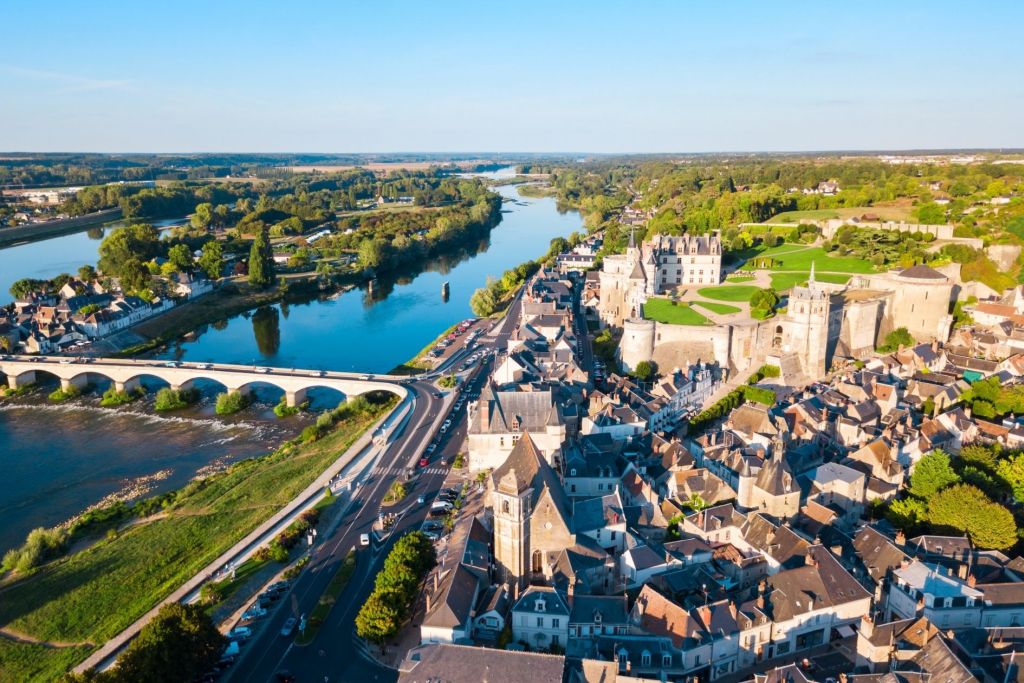 One should not return without visiting Loire Valley when travelling through Central France. Loire Valley is popular for its famous wines, stunning sightseeing spots, and spectacular chateaux. If you are in the Loire Valley, you must visit Chenonceau as it is a sight to behold. It is a mixture of modern architecture and a historic gothic look. Consequently, it is an accurate representation of French culture and rich history.
Chateau de Villandry is a spectacular spot to visit in Loire Valley as it has endless gardens and stunning paths to explore. Every wine lover must wander around the 10 miles field of Bouvet-Ladubay wine cellar. It is expensive, but you get to taste the finest wine at the end of the tour. Chartres Cathedral, Château du Close Lucé, Natural History Museum, and La Guinguette are some of the popular spots that are worth your time. Simply touring the city on your bicycle and exploring the streets is also a treat to the eyes.
8. Strasbourg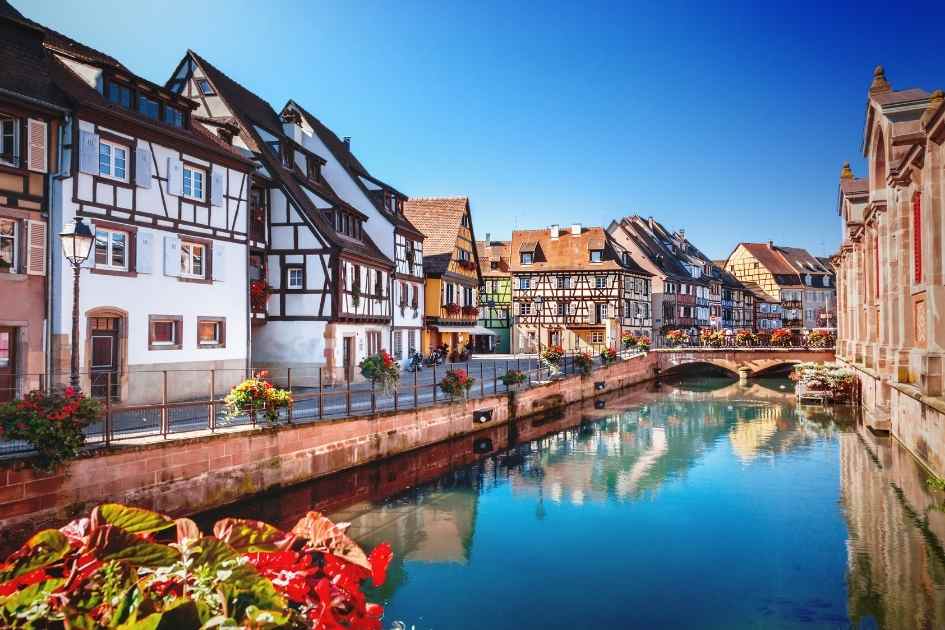 Strasbourg is known for its cultural richness and 2000 years of spectacular Roman history. The city is enriched with modern and historic architecture along with stunning art. If you love history, art, and music, Strasbourg is the place you will love.
Cathédrale Notre-Dame de Strasbourg is a sight for all the gothic architecture lovers. The stained glass and rugged walls take you back to the 13th century. La Petite is a UNESCO historic listed spot with a riverbank surrounding it. The bedecked balcony, Alsatian houses, and food with a riverbank view will make you enjoy your time there.
Maison Kammerzell, Eglise De Saint Thomas, Eglise Saint-Pierre-le-Jeune, Notre-Dame, Palais Rohan, Alsatian Museum, Marché-aux-Cochons-de-Lait, Quartier Krutenau, and historical Museum are some spots you must visit. The town is a must-visit if you would like to wander around the town. Each spot is picture-worthy and holds history.
9. Lyon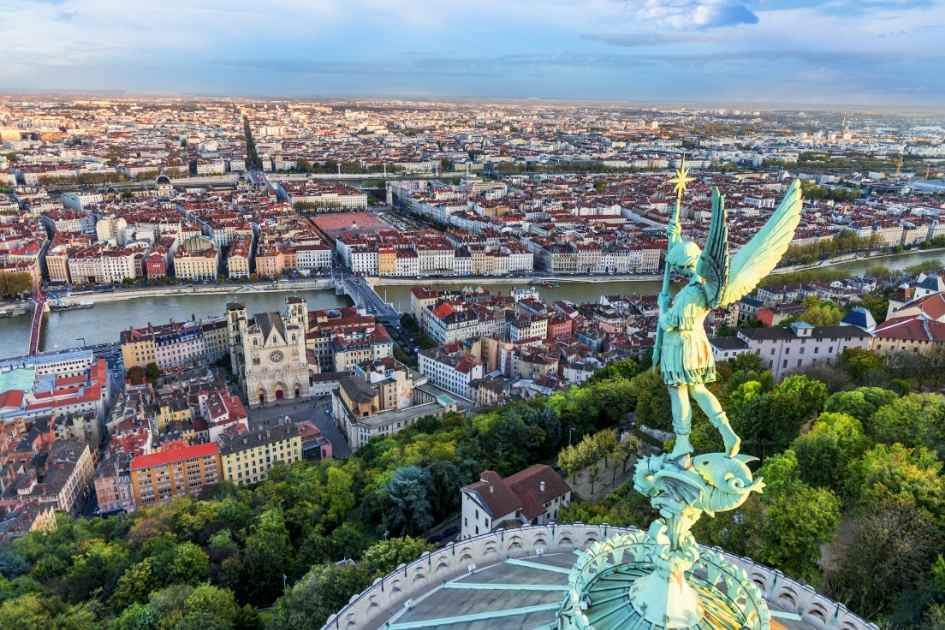 Lyon is one of the cities where you will find immense cultural treasure and golden sightseeing spots. It is one of the spots on the UNESCO list for cultural heritage. You will discover 19th-century elegance in every corner and old city charm, which we all crave once in a while. The oldest and most ancient ruins remain in the city, enhancing the city's cultural richness.
Musee des Beaux-Arts is the best place to visit for art lovers. It contains art from the 17th century representing the true essence of France. You will find sculptures, paintings, graphics, and even good snacks there. The Saint-Georges old town has artistic and old gothic buildings that will be a sight worth seeing.
It is the perfect spot for a chill evening and something to explore on foot. Museum of Archeology, gourmet restaurants, Colline de la Croix-Rousse, Presqu'ile District, Musée des Tissus, Basilique Notre-Dame, Cathedral of Saint-John, and Abbaye Saint-Martin d'Ainay are some places to visit in Lyon.
10. Marseille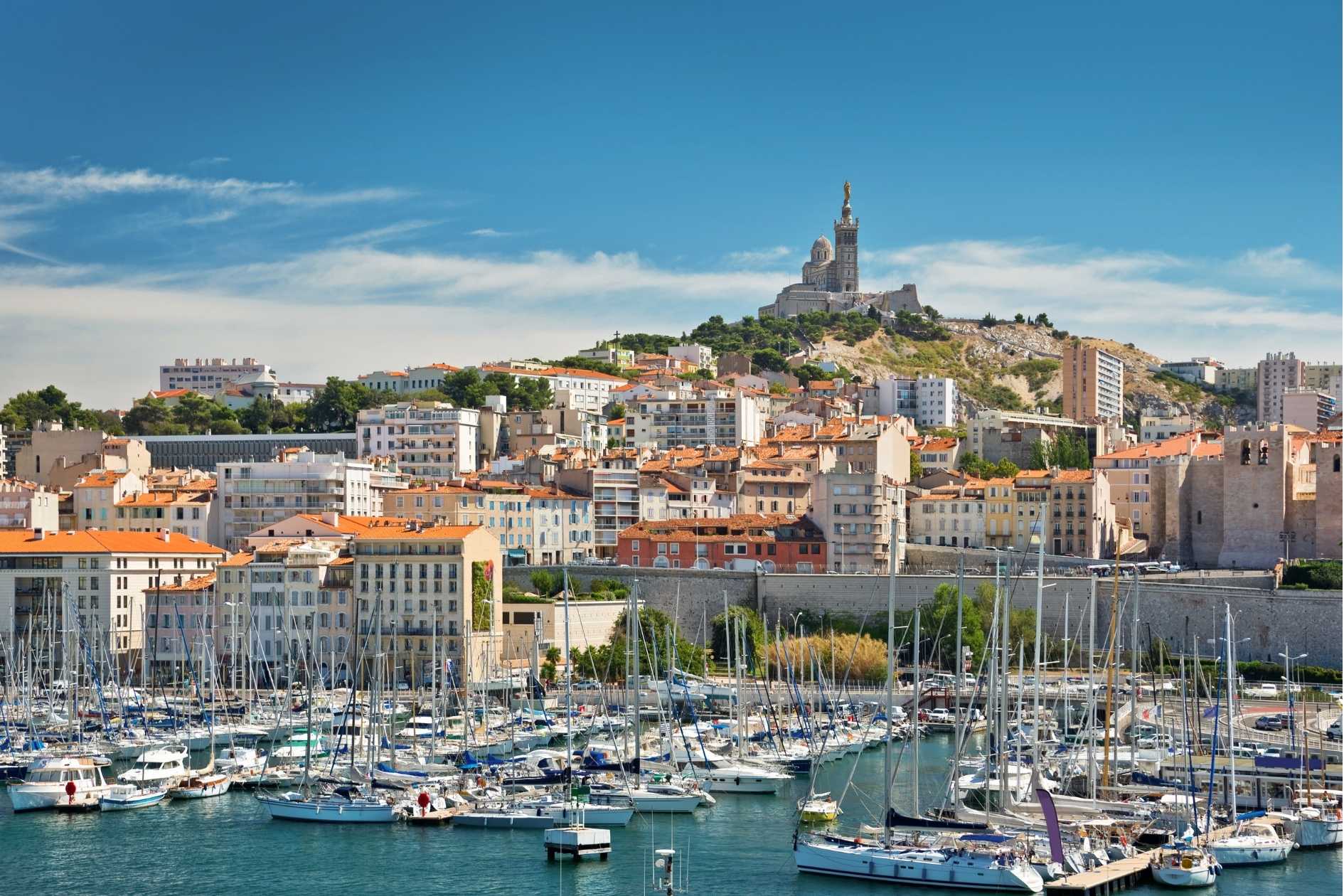 Marseille is the port city of France and the second-largest cosmopolitan area. You get to experience the town's fresh sea breeze and old street charm. The town is comparatively modern to suit the city's needs, but still has good touristy spots. Basilique Notre-Dame de la Garde was built in the mid 1800s on top of a hill. It is covered with gardens where people relax and take long strolls.
Apart from that, Abbaye Saint-Victor, old harbour, La Panier streets, MuCEM, Calanques National Park, etc., are famous locations. Marseille is the place to be if you are looking for a city in France where you can do fun activities and experience the old-world charm. The crisp sea air will revive and refresh your mind.
Stay Connected with Talk Home
Wherever you are in the French territory, you can always trust Talk Home, just like many millions around the globe. Moving from place to place requires you to rely on stable and reliable connectivity. You don't want to get disconnected from the world and enjoy breathtakingly beautiful France.
Suppose you're lucky enough to experience the stunning destinations across the French Republic to enjoy Europe's true charm, from prehistoric cave arts to the modern global centre of art, science, and philosophy. Talk Home App allows you to connect with friends back home or make cheap international calls to anyone worldwide.
Conclusion
So, we've gone through the best and most beautiful landscapes France has to offer. Whether you're a history enthusiast, an art lover, someone with a dreamy romantic side or someone looking to explore the European continent – France has everything and offers a full-blown exposure to splendours from idyllic vineyards to stretches of lavender, stunning architecture, and history's masterpieces.