More and more people rely increasingly on different types of mobile apps designed to ease them in almost all areas of life, including travel. A study reveals that 42% of travellers rely on travel apps to plan and book their trips.
There are endless reasons why people today are inclined towards travel applications. Travel apps offer you all the help regarding your travel. Finding cheap flights, booking quickly, travelling affordably, looking for affordable destinations and eateries are just a few of the prime benefits you can get from them.
These and various other aspects have become an integral part of contemporary travel. That's why we have compiled a comprehensive list of the best travels apps that can make travelling easy and fun for you. So, here you go.
✈️Best Travel Apps for Cheap Flights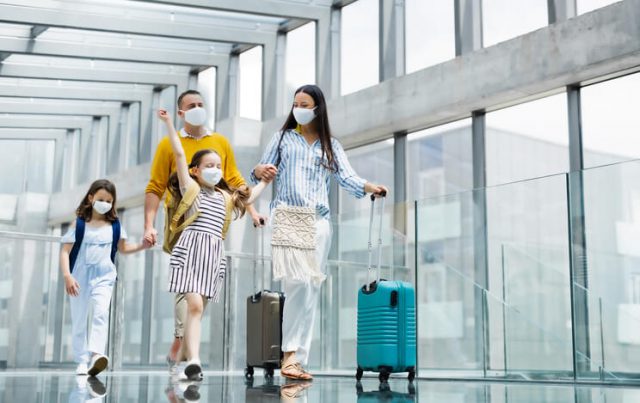 Inflation rates are going up all around the world. So, finding cheap flights is one of the best ways to cut out on your travelling expenses. Here are our top picks for the best travel apps for cheap flights.
1. Skyscanner
Many consider Skyscanner as the best app for cheap flights. Thanks to its convenient user interface and excellent search results.
Key Features
You can search around using filters like price, flight duration, greener flights, number of stop-overs, and so forth
Finding the best deal becomes much easier if you are aware of your travel dates. There are graphs and colour coded calendars to indicate the optimal time to travel with maximum savings
The "Top Offers" section lets you know some great deals from budget airlines
You also get "Price Alerts" when there is a price change. Moreover, you can also resort to this app for comparing hotels and hiring cars
Rating & Pricing
2. Hopper
Timing becomes one of the most critical elements when you intend to get the cheapest flight possible. Since there are far too many factors to figure out by yourself, Hooper lets you know the best time to book.
Key Features
This app boasts a 95% accuracy in predicting the prices of flights. So, it can very much recommend when to book right away and when to hold on to get a price cut
You also get colour coded calendars to quickly identify the cheapest deals, not to mention the helpful tips on fine details like carry-on allowances
The app also informs you about the types of available seats (economy, business, 1st class) and the baggage policy of the airline you want to choose
You can also set up a watch for your trip, allowing the push notifications on the device to get prompts
Rating & Pricing
| | | |
| --- | --- | --- |
| Features | iOS | Android |
| Rating | 4.8 | 3.8 |
| Price | Free (In-app purchases) | Free (In-app purchases) |
| Download | App Store | Google Play |
3. Kiwi.com
Booking cheap flights is not the only thing this app is capable of doing for you. You can also use it to organise your car rentals, hotel bookings, and even tours.
Key Features
Kiwi.com offers helpful information on airports and other destinations on your itinerary. It even helps you guide to lounges, nearest ATMs, and luggage storage during layovers
You can book flights through it quite quickly, choosing from one-way, round-trip, or multi-city itinerary
It also introduces a unique "Nomad" feature, which maps out the flight itineraries in packs for you. For example, the "Tour Europe" option gives a customisable itinerary, presenting you the cheapest way to enjoy three to five nights in Barcelona, three to five nights in Amsterdam, three to five nights in Paris, and many others
Rating & Pricing
4. PackPoint
Packing is an undeniable part of travel whether you are planning to move around for vacation or business. Many people find it much easier said than done, though. One way or the other, most people end up with very much to do in very little time. That's why we've included PackPoint as one of the essential travel apps here.
Key Features
It is designed to take the stress and the fuss out of packing. It guides you on what to bring along based on various factors, including gender, trip duration, travel dates, type of travel (business or leisure) and so forth
It also takes into account the length of your trip, potential weather conditions in your desired destination, and your planned activities along the way and at your desired destination
All you need to make the best of your packing job is to download and install the app, punch in the city you want to visit, fill in other essential travel details and let the magic begin
Rating & Pricing
📅 Best Trip Organiser Apps
You don't want to mess up your travel plans, for which you need a viable travel planner app. So, we list down the best options for you here.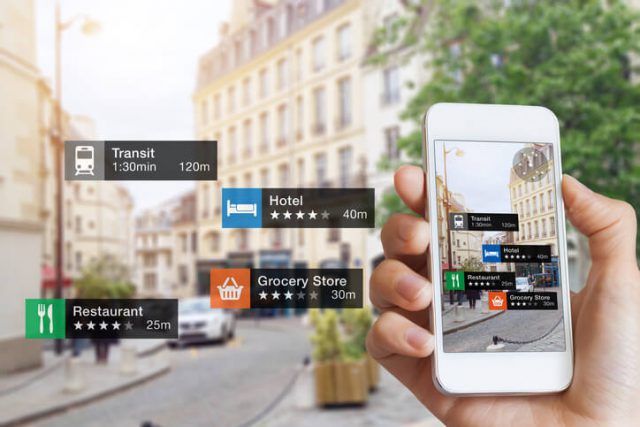 1. Tripadvisor
Unable to figure out where to go first or which restaurant to try tonight? Let Tripadvisor help you make the best choice. One of the best travel planning apps for sure.
Key Features
It enables you to create your personalised travel itinerary with the "Trips" feature. It's up to you if you want to share it or keep it private
Bookmark the places you're interested in, supplementing them with your personal information like flight details
You can even view and organise the bookmarked areas concerning the dates and days of your holiday
Add a map with them if you want to navigate through them without any problem
On top, a single click gives you access to all the details, photos, and reviews of the places saved as your bookmarks
Rating & Pricing
2. TripIt
Another excellent travel planner app for you is here on TripIt. It specialises in decluttering your travel itineraries by organising them in one place.
Key Features
It allows you to sync with your reservations, better displaying all tickets, travel confirmations, flight itineraries, hotel or Airbnb accommodations, car rentals, ferry routes, driving directions, and so much more in a single place
You don't have to wander here and there to access all the critical information regarding your travel
You can even share your trip details with anyone scheduled to pick you up from the airport or train station or simply anyone else you want to share the info with
Rating & Pricing
3. KAYAK
KAYAK is another travel planner app designed to help organise your travel plans in a single place irrespective of where the bookings are made.
Key Features
You can get rid of all your travelling worries by forwarding the confirmation emails from your airlines, hotel, food outlet, etc., to the app, which will streamline the whole travel plan for you
KAYAK also leads you to the original reservation emails to facilitate you even further
Various other collaboration features make travel planning a seamless job for you, from real-time flight status to check-ins and change alerts
Rating & Pricing
It is also vital that you don't forget to factor in the COVID-19 issue while planning your travels. Wondering how? Go through these two resources for some valuable information:
Read more about UK Travel Corridors and UK Travel Guide.
💬 Best Communication Apps for Travellers
Communication has remained one of the most significant issues while travelling around. But you'll be relieved significantly of your communication concerns during your next trip abroad if you follow our list of best communication apps for travellers.
1. Talk Home App
One of the primary reasons for the Talk Home app fast gaining popularity is its ability to allow you to call anyone on any network, whether connected to the internet or not. It relies on local lines to establish connections between the users. It does not require the person at the receiving end to have the app installed on their phone or the internet connectivity.
Key Features
High-quality, crystal-clear phone calls every time
The best international calling rates for 250+ countries
Experience complete transparency and zero hidden fees
12+ million international calls happen every month
Send international mobile top-ups to 500+ networks worldwide
In-app credit transfer facility to instantly transfer app credit
Super easy-to-use
Rating & Pricing
| | | |
| --- | --- | --- |
| Features | iOS | Android |
| Ratings | 4.5 | 3.8 |
| Price | Free (In-app purchases) | Free (In-app purchases) |
| Download | App Store | Google Play |
2. Whatsapp
With over 2 billion active users, Whatsapp is the king of communication apps without a doubt, and for the right reasons. For instance, you don't have to pay for messaging your contacts, unlike conventional text messaging.
Key Features
You can send as many text messages as you want for free while using Whatsapp. (By the way, you can learn about the history of text messaging in A Brief History of SMS. And, you can also improve your odds of success at your workplace by going through How to Write a Professional Text Message)
The same is true for calling via Whatsapp. From calling one person to enjoying group calls (audio/video), you can get so much fun for free with Whatsapp. But wait, there's a catch! You and the person you're calling both must have the app installed on their mobile phones, with a reliable internet connection
So, if you stay and move around mostly in places with the internet while travelling, Whatsapp can take care of most of your communication worries
Rating & Pricing
3. Zoom
If you want to stay connected to your business and people related to your business, Zoom can be one of the best communication apps. Zoom has gained much popularity recently. From school classes to work conferences and other instances of virtual get-togethers, millions prefer Zoom. So, is there a problem area for Zoom as well? Yes, there is! Both parties also need the app installed on their devices and a reliable internet connection at their disposal. If you're able to make sure of these two things, getting in touch with people of your choice becomes a breeze.
Key Features
Even the free plan allows you to host unlimited one-on-one meetings
Though it's free to use, if you want to communicate with more than 100 people at a time for over 40 minutes, you need to upgrade to one of their paid plans
You can share your screen with the participant(s) of the one-on-one meeting as well as large groups to see what the other person is talking about
You can record the meetings
Rating & Pricing
| | | |
| --- | --- | --- |
| Features | iOS | Android |
| Ratings | 4.6 | 3.9 |
| Price | Free (In-app purchases) | Free (In-app purchases) |
| Download | App Store | Google Play |

🗺️ Best Travel Apps to Move Around Abroad
We have listed down the best travel apps for transport and navigation, so you don't have to think twice about exploring new places on your travels. With these holiday apps up your sleeve, there's no need to worry about getting lost anywhere. Let's have a look at them.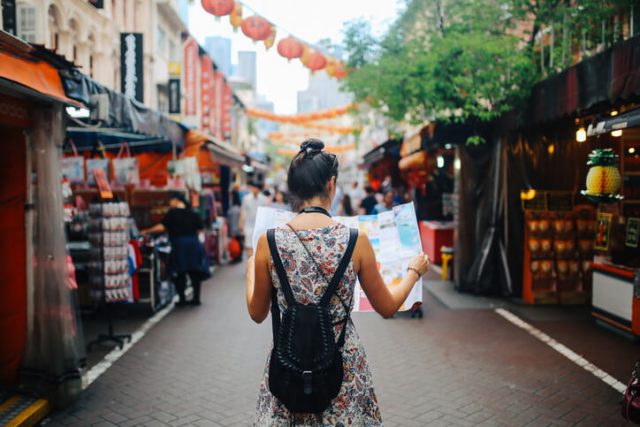 1. Google Maps
New in a place, but don't want to miss the best restaurant or that famed must-see sight? No need to worry if your mobile has the Google Maps app. It is loaded with a bunch of convenient, practical and user-friendly features. Google Maps remains the best travelling app when it comes to navigating through known and unknown territories.
Key Features
You can get live instructions on the best routes to a place if you're connected with the internet. If not, you can pre-download the maps of the area/city you're in and get to where you want without any hesitation
Google travel app also allows you to create your personalised "Saved Lists" with the option to pin anything from simple street addresses to restaurants, bars, ATMs or other sites. You can then view them all on a custom map
Sharing the maps and guidelines with others is also easy on this app to create travel maps. Or, you can keep them private if you want to. It's up to you
Rating & Pricing
2. Uber
Similarly, nothing beats Uber when it comes to ridesharing apps. It helps you in getting a ride from over 600 airports located in 10,000+ cities worldwide.
Key Features
As you enter your pickup and drop-off locations, you can request a ride from various vehicles available with their expected fares
Not only can you track the vehicle's location while the ride is in progress, but you can also track it while it's on the way to pick you
Sharing the details of the ride is also just a click away if you want to. It relieves you from looking for a taxi stand and arguing for the rates, especially when you're not very comfortable speaking a new language
The app accepts payments from credit/debit cards. So, no cash – no problem, just get to your desired destination and pay using one of your cards
Rating & Pricing
3. The Train Line
One of the best travel apps in the UK, The Train Line, now covers 45 countries globally, collaborating with 270 train and coach operators, particularly across Europe. Sometimes, their booking fees can annoy you, but if you're not very fond of travelling in cars with strangers and prefer trains, you need to try this one. From searching timetables to making advanced bookings for some savings, it gives you exactly what you need.
Key Features
It offers e-ticket or mobile tickets to keep the process safe and contactless. So, no need to queue up and visit busy terminals just for booking. You can scan the tickets directly from your phone to make travelling even convenient
Flexi Season Ticket, a new type of ticket designed especially for UK travellers who have flexible schedules and travel quite often. You can get them as a bundle of 8 Day Passes to enjoy unlimited travel between any two locations you want to travel between frequently, valid for 28 days
There's another new ticketing variation by the name of "SplitSave". It is a feature designed especially for people looking to get the cheapest train tickets for longer journeys
You can schedule and buy tickets on the go, up to 15 minutes before the departure, paying instantly and securely
Rating & Pricing
4. XE Currency Converter
Moving around in unfamiliar territories is not just about having viable means of transportation. You also need to have a great currency converter app with you. Though it is free to download, it offers in-app purchases. So, you can upgrade when you want to.
Key Features
XE Currency Converter app lets you stay on top of fluctuating currency rates, giving you live mid-market rates for 130+ currencies.
You can send and receive money globally.
It comes with a currency tracking feature, simultaneously tracking up to 20 currencies and sending you prompts
Rating & Pricing
🍽️ Best Foods Apps for Travellers
Foodies, there's no way we could've missed out on you compiling our list of best travel apps!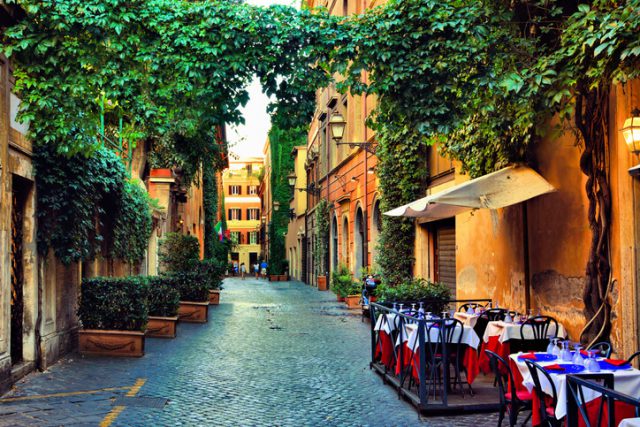 1. Zomato
Are you interested in searching and discovering new menus, cheap restaurants, and even order-ins while travelling around? Zomato might surprise you with how good it is in managing all this and much more.
Key Features
Boasting over 5 million feedbacks on Google Play Store and about 1.8 million feedbacks on App Store, it speaks of how many people trust and rely on it to make their food-related decisions
The app allows you more than just browsing through food menus and customer reviews
You can make reservations and book your favourite places through it too. Looking for evening tea with the best view in town or the most famous dine-in restaurant in the vicinity? This app won't disappoint you in any manner
Rating & Pricing
2. TheFork
Like the rest of our top picks for the best food apps for travellers, TheFork not only gives you the best options to eat around but also offers a unique money-saving opportunity.
Key Features
You can avail 20–50% discount on your bill if you discover your desired spot and make a reservation using the app
It comes up with a unique loyalty programme, rewarding you with "Yums" for every booking made using the app
You can encash your "Yums" on the very next meal if you want to, and continue using the app for some great eating and saving
Rating & Pricing
3. Happy Cow
Does this name help you envision a healthy cow roaming around in meadows with a smile on its face? It can be one of the actual purposes of this app, keeping all the vegetarian travellers and the cows happy and jolly.
Key Features
By helping vegan travellers choose from a list of 100,000+ coffee shops, bakeries, restaurants, grocery stores, and farmer's markets in about 195 countries worldwide
The app offers different filters like vegan, vegetarian, gluten-free, and cuisine types
You can also access user reviews and other recipes on the app
Rating & Pricing
🈂️ Best Language Apps for Travel
Language can be one of the significant concerns if travelling involves going to a place where people communicate differently from what you've been accustomed to. Does this prevent or discourage you from travelling? Absolutely not, especially with some of the best language apps for travel at your disposal.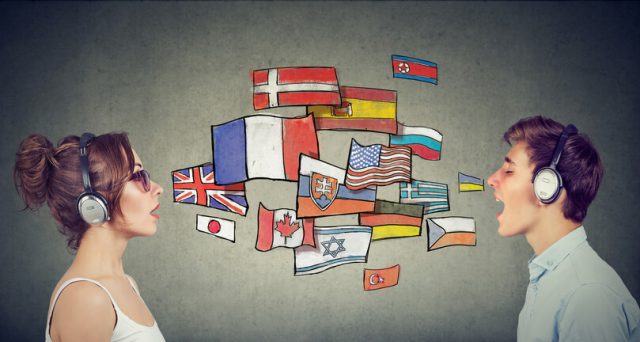 1. Duolingo
If the translation is less of your concern and you want to convert an upcoming trip into a quick language learning experience, Duolingo is there to help.
Key Features
It is a graphically enriched and user-friendly app, which adds fun to translations and learning a new language
There is a list of 35+ languages to choose from. Some of the most popular ones include French, German, Spanish, Italian, Japanese and Chinese
The best part is that the app is free to download and use. And, maintaining a 4.7/5 rating on both, App Store (over a million reviews) and Google Play Store (over 10 million reviews) is a testament to the efficacy of the app in itself
Rating & Pricing
2. Google Translate
Do you have any idea how many languages Google Translate is capable of translating at the moment? A staggering 108 languages by text (also including translation of 59 languages offline).
Key Features
It boasts of a handy camera translation feature, supporting up to 37 languages currently
On top of it, there is also the handwriting translation feature, supporting 95 languages
With such a diverse language app in your pocket, you should feel less worried about getting into an awkward situation due to the unfamiliarity of a language in a place
Rating & Pricing
3. iTranslate
Another entry in the list of best language apps for travel is iTranslate. Hundreds of thousands of people worldwide have used this app to take advantage of its translation and learning features.
Key Features
There are over 100 languages in which translation is available as text, pictures, and speech
You can enjoy the translation of 38 languages offline as well
One of the most distinguishing features of this app is that you can get an extension for smartwatches, benefiting from instant voice translations
Rating & Pricing
😷 Best COVID-19 Travel Apps
Last but not least, the COVID-19 travel apps. With the pandemic still wreaking havoc worldwide, thinking about any kind of travelling without taking the COVID-19 into account wouldn't be a rational decision, right?
1. NHS COVID-19 App
For travelling in the UK and Europe, the NHS COVID-19 app is considered one of the best. Also known as the NHS COVID Pass service, it enables you to have proof of your coronavirus vaccination details and test results.
Key Features
It helps you identify if and when you've been around other app users who tested positive for the COVID-19.
It intimates you about the coronavirus risk level in your postcode district
You get alerts in case you visit a place where you may have come into contact with the virus
You can check it out using a simple QR code scanner
You can validate your COVID-19 credentials while travelling
You can also order a test using the NHS COVID-19 app in case it's needed
It can assist you in keeping track of your self-isolation countdown and relevant medical advice
You can find more relevant information about the NHS COVID Pass Service here
2. IATA Travel Pass App
It is a mobile app designed to help travellers store and manage their verified COVID-19 tests/vaccination/certification status. IATA Travel Pass App is aimed at reopening borders without quarantine and carry on with the aviation initiatives.
Key Features
To help travellers manage information on test requirements, where they can get tested/vaccinated, and convey the authenticated information (results/certificates) to concerned airlines and border authorities.
To help airlines share the relevant and accurate information to the passengers travelling through them and verify that a passenger fulfils the recommended travel requirements.
To help the governments verify and authenticate the testing, vaccination and the identity of people presenting their certificates.
You can find more relevant information about the IATA Travel Pass Initiative here.
3. CommonPass App
CommonPass aims at helping you in the documentation of your COVID-19 status, fulfilling the country/state entry requirements without compromising your health & privacy. It eases you with access to your lab results and vaccination records, presenting them safely when you need to.
Key Features
Developed by a non-profit public trust, The Commons Project, which works as an open, sustainable and independent body not associated with any particular government
It involves over 350 public and private sector leaders from 52 countries worldwide in designing a viable and common framework for safe border reopening.
It stores and manages the patients' COVID-19 related information, using it with their consent to authenticate their health status as and when needed. It doesn't reveal any other underlying personal information while doing so
You can find more relevant information about the CommonPass App here
Conclusion
This concludes our list of the best travel apps, covering all the major areas a trip abroad can expose you to. Now, it's your turn to let us know how many of these apps you intend to try on your next trip. And if you've already experienced some of them, how was your experience. We wish you all the luck and convenience for your next trip.