The United Kingdom remains one of the top tourist attractions in the world. From metropolitan cities like London and Manchester to the natural beauty of countryside areas such as Hemingford Grey and Ribble Valley, you name it. We provide you with a detailed UK travel guide to help you plan and execute a hassle-free visit to the UK in the future.
Did you know, "37.9 million tourists visited the UK in 2018. 15.1 million of those visited for a holiday. 11.8 million or 31.4% visited the UK to see friends or relatives. 8.4 million visited for business trips".
There's so much to experience and explore throughout the UK regarding its rich cultural heritage, castles, countryside, musicals, sporting events, dining, and more. According to Planetware, the most incredible places to visit in the UK are London, Edinburgh, Bath, Stonehenge, Salisbury, Yorkshire, Windsor, Cotswolds, Lake District, and others.
With so many exciting things and places to see, who wouldn't want to book their next flight and visit the UK right away? However, it's not that simple, especially amid the COVID-19 situation. Things have changed drastically, and now there are more stringent guidelines to follow if you want to visit the United Kingdom.
Things to Consider Before Traveling to the UK
The following are some essential things you should keep in mind before packing your bags for the UK.
What are the General Requirements for the UK Visit Visa?
It goes without saying that you would need a valid passport for the entirety of your stay within the UK. Besides, you must hold a designated Visa depending on the country you belong to. Visas for business, work, visitor, study, family, settlement, or transit have differing requirements.
General requirements for a UK Visa include, but are not limited to:
Online UK Visa Application Form
Two passport size photographs
A valid passport
Proof that you can bear your financial expenses while living in the UK
Proof of accommodation in the UK
A detailed schedule of travel activities in the UK
Tuberculosis test results if you plan to stay in the UK for more than six months depending on the country you apply from
COVID-19 test results
Biometric information
Visit invitation letter from a legal UK resident or national
Paid UK Visa fee Receipts
Attested translations of documents not in English or Welsh
A letter from your employer in the UK (Work Visa)
Business registration documents (Business Visa)
A letter from your Educational institute (Study Visa)
You'll require a UK tourist Visa if you're entering the UK for the following purposes:
Tourism
Visiting family and friends
Business
Sports & entertainment
Transit across the UK
Academics
Marriage / civil partnership
Medical reasons
Short-term study (up to 6 months period)
To apply for the UK visit visa, you'll need to:
Complete the application form by answering all the questions in English
Pay for the Visa fee online in the majority of the cases
Provide your biometrics, including fingerprints and facial recognition
Suppose your visit Visa application allows you to stay in the UK for more than six months at one time. In such a situation, you must also apply for a biometric immigration document, otherwise called a biometric residence permit (BRP).
Health/COVID-19 Concerns
The best UK travel guide won't be complete without discussing the impact of the Coronavirus on one's entry to England, Scotland, Wales, or Northern Ireland. Like other countries, the UK government has also undertaken strict measures to ensure those who enter the United Kingdom carry no deadly virus strain. The application process for a UK Visa has been affected drastically due to COVID-19.
First of all, according to the UK government guidelines, you need to be sure about which category your country falls into; red, amber, or green. If you're unsure, check out the official website to learn more about your country's status. Likewise, separate instructions have been provided by the respective authorities of Wales, Scotland, and Northern Ireland for entering these territories, which you can refer to. You'll also need to ensure you comply with all travel restrictions, including pre-departure testing.
Applications for transit visas & work, study or residence in the United Kingdom continue to be processed from all red, amber and green list countries. If you're applying for a visitor visa, UK Visa & Immigration (UKVI) will continue to accept applications for visit visas from all countries. However, applications from red list countries will get paused unless travel restrictions are sorted out.
Whatever the reason might be for your UK visit, you'll still need to apply for a visa regularly, like submitting biometrics at your chosen Visa Application Centre (VAC). You should clearly explain your visit's reasons in your application form and alert the VAC staff during biometric submission. UKVI authorities will contact you after receiving your application.
Please refer to our earlier blog for additional information about the UK travel corridor, planning COVID tests, and the vaccination process before entering the UK.
Are there any Public/Bank Holidays in the UK?
Generally, there are eight public or bank holidays in the United Kingdom in a calendar year, which you should keep in mind if you want to travel to the UK in 2021:
| | |
| --- | --- |
| New Year's Day | Fri, 1 Jan 2021 |
| Good Friday | Fri, 2 Apr 2021 |
| Easter Monday | Mon, 5 Apr 2021 |
| Early May Bank Holiday | Mon, 3 May 2021 |
| Spring Bank Holiday | Mon, 31 May 2021 |
| Summer Bank Holiday | Mon, 30 Aug 2021 |
| Christmas Day | Mon, 27 Dec 2021 |
| Boxing Day | Tue, 28 Dec 2021 |
You may find some attractions or large businesses closed or operating for limited hours, along with reduced transporting facilities on these holidays. You'll not find any public transport whatsoever on Christmas day. There's also very little conveyance on Boxing Day. So, you might find it difficult moving from one part of the city to another on this eve. You'll also find the majority of the shops, restaurants, and other attractions closed on these holidays. That's why it's best to keep an eye on your schedule to avoid any disturbances while you're visiting the UK.
How much money should you carry while Visiting the UK?
Travelling without carrying some money in your pocket for immediate use is unthinkable. But then, you might be wondering how much cash you should take with you while entering the UK. Only you can decide how much money you're going to need in the UK based on your travel and shopping plans.
In general, if you're moving into the UK from a non-EU country, you can carry up to €10,000 or equivalent in any other currency. However, if the amount you carry exceeds that limit, you'll have to declare it to customs on your arrival in the UK.
What Duty-Free Goods Can You Carry Into the UK?
As far as the goods you bring into the UK are concerned, you can carry certain items with you without having to pay duties if:
They are for your personal use
They are meant as a gift for someone in the UK
The total sum of goods bought overseas that you're allowed to bring into the UK are known as 'personal allowances'. According to the UK customs regulations, these items can include up to 200 cigarettes, 1 litre of spirits, and £390-worth of other goods. Apart from that, there are dedicated allowances for certain commodities such as tobacco, alcohol, and other goods, which you can read about here.
Now that you know what type of items you can bring into the UK, let's talk about certain goods you're not allowed to carry while entering the UK and will be seized by the UK customs at the airport:
Controlled substances/drugs
Offensive weapons, like flick knives
Sprays for self-defence such as CS gas & pepper spray
Endangered plant & animal species
Some plant & food products that are not free from diseases/pests, not meant for your use, or not grown in the EU
Rough/raw diamonds
Indecent materials, like magazines, books, DVDs & films
Personal import of dairy products or meat from most non-EU countries
Firearms, ammunition, & explosives (require a special license for UK entry)
Goods that could infringe intellectual property rights (pirated copies of music or movies) leading to the seizure of items, or at worst, you could be prosecuted
Always keep these delicate matters in mind before moving into the UK to avoid getting into trouble.
How to Stay Connected with your Loved Ones in the UK?
Before you start making your stay and travel plans across the UK, one thing you would want to ensure is to stay connected with your family and friends at all times. One of the foremost things you would want to do on entering the UK is to call your loved ones and inform them about your arrival. The last thing you would like to experience is making a call to your parents or siblings and not speaking properly due to constant network distortion and lagging.
To avoid facing such issues, you can install an international calling app, buy an international calling card, or avail of the best SIM-only deals in the UK. You can install an international calling app on your phone that is easy & secure to use, offers convenient top-ups & in-app transfers, and uses local lines to make uninterrupted, high-quality calls.
You can also visit your nearest convenience store and buy a rechargeable international calling card that comes with one PIN. Add credit to it anytime using your credit card or PayPal. You can also get top-ups from one of the largest consumer payments companies in the UK, including Payzone, PayPoint, ePay, and 3R.
It's best to invest in the most suitable international calling option that fits into your budget and usage requirements. To learn more about the best international calling option for you, please check out our detailed blog post here.
Things to Consider while Planning your Trip to the UK
Before you make your trip to the United Kingdom, you must plan where to book your tickets and where you should stay after arriving in the UK.
When and How Should You Book Your Flight for the UK Visit?
It's recommended to book your tickets at least a month before travelling to the UK. Booking your tickets to the UK simply depends on the country you're coming from and which passenger airline you wish to travel through. You can choose some of the finest airlines such as the Fly Emirates, British Airways, and Qatar Airways for your UK visit.
It depends on whether you want to purchase your tickets from your local providers (always check for customer reviews before buying tickets) or you want to go for an online option. Some of the best flight search websites to book cheap airfare are BookingBuddy, Expedia, Skyscanner, Travelocity, and others.
Head over to Skyscanner for finding multiple route options and the most economical dates to travel. If you're visiting the UK on a business trip, I suggest you check out CheapOair, the best choice for first and business class travel.
Which Airport Should You be Using on Your UK Visit?
It depends on which city you want to visit first in the UK. Major airports in the United Kingdom include Heathrow, London Gatwick, Luton, Birmingham, Manchester, and Edinburgh. There are different terminals at each airport; Heathrow has five, others having more than one, so make sure which terminal your flight arrives at. This will help you save considerable time and costs in your further travel plans to your desired destination.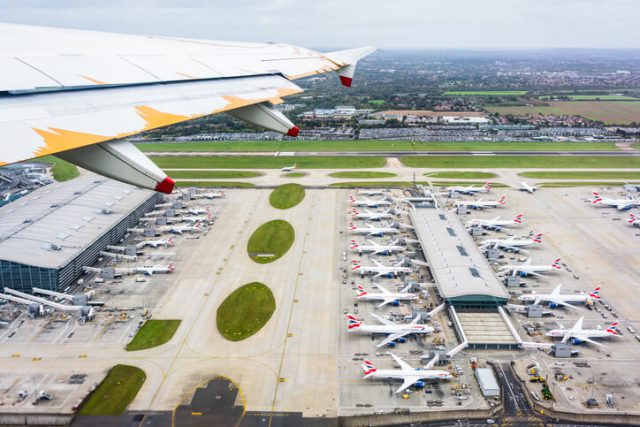 Where Should You Stay after Arriving in the UK?
There are multiple accommodation options available in the United Kingdom. These include both luxurious & budget-friendly hotels, pubs & inns with rooms, scenic camping & caravan sites, holiday parks & villages, individual caravans, boats, and other visitor attractions.
For more information on where to stay in England, you can also avail of the services of VisitEngland Assessment Services here. They cover all the significant towns/counties of England cities and their accommodation types to give you the best accommodation results per your needs.
Similarly, you can find the best accommodation options in other parts of the UK like Northern Ireland, Scotland, and Wales.
Things to do While Staying in the UK
Now that you have finally planned your flight booking process and sorted out preferable staying options, it's time to explore the UK after your arrival. One thing's for sure; wherever you go in the UK, you'll never be short of things to do in various cities of Great Britain and Northern Ireland.
Which Unique Sites Should You Visit in the UK?
That's the best part of the UK travel guide; here, we will enlist some of the fascinating places you can travel through in the United Kingdom. The UK is home to countless tourist attractions, including numerous heritage sites, ski resorts, beaches, museums, and thousands of parks & communities.
Saint Michael's Mount, Cornwall, England
One of the most photographed UK locations, St Michael's Mount, is situated east of Penzance in Cornwall. It's an abbey which is located on a small tidal island. Benedictine monks built Saint Michael's Mount during the 12th century.
Langamull Beach, The Isle Of Mull, Dervaig, Scotland
Langamull Beach is commonly known as one of the best-kept secrets on the Isle of Mull. With its breath-taking scenic beauty, this isolated beach entails spectacular views you wouldn't want to miss out on. Create your itinerary on Langamull Beach here.
Barafundle Bay, Pembrokeshire, Wales
Backed by pine trees and dunes, the Barafundle Bay beach can be accessed only half a mile from the nearest car park. With its clear crystal waters and swathes of golden sand, this secluded beach is considered one of the best beaches in the world.
Giant's Causeway, Northern Ireland
One of the most famous attractions on the Northeast Coast of Northern Ireland, Giant's Causeway is home to several hexagonal-shaped black basalt columns. The most exciting fact about this highly unique place is that it was formed around 50-60 million years ago due to the volcanic activity in the region.
You may visit other eccentric sites in the UK, including Micheldever Forest in Hampshire, England, the Dark Hedges in Northern Ireland, Tintern Abbey & Portmeirion in Wales, and Dunnottar Castle & Glen Nevis in Scottish Highlands.
What are the Best Transportation Facilities in the UK?
The transportation facilities in the United Kingdom are quite diverse. From ferries to trains, buses, taxies, and private cars, you can choose any mode of transport to travel across the UK. It depends on your personal choice as well as budget which option you want to go for while exploring different regions of the UK.
The transportation network in the UK is increasingly advanced, comprising rapid transit systems, state-of-the-art railways, a great number of paved roads, modern airports, and more. If you're in one of the major cities of the UK, like London, Liverpool, Glasgow, or Tyne, you can travel using the Underground transit facility economically.
If you want to travel inter-city, you can travel by train, if you want to travel around the country in less time. For instance, it takes just two hours to travel from Edinburgh or Cardiff to London. Some of the other usual conveyance options in the UK include regular buses (best for within city travel), coaches (long-distance buses suitable for inter-city travel), and taxis.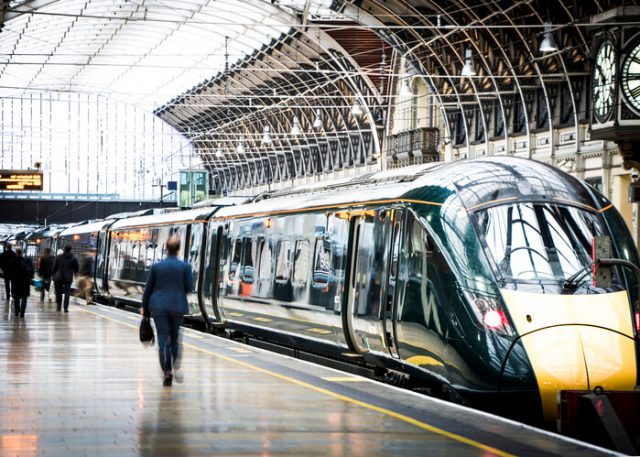 What are some of the Frauds/Scams Should You Be Aware of while travelling in the UK?
Scammers can come at you in different ways, including texts, letters, or even in person. These criminals can even target you online; you never know. Fraudsters in the UK are getting cleverer and more sophisticated. So, it's most likely that they might target you while you're travelling in the UK.
Common scams in the United Kingdom include unsolicited contracts, phishing, rogue trader scams, false equipment selling, fake parking meters, and other online shopping frauds. The best way to avoid such scams is not to give any information, agree to, or buy anything from suspicious individuals and threaten to report them to the authorities right away.
What Should You Know about Shopping & Nightlife in the UK?
Shopping in the United Kingdom can be lots of fun, considering which part of the UK you're going to buy stuff in. For instance, London houses several out-of-town centres, like Bluewater and Westfield. If you're interested in buying antiques, you can head over to Notting Hill. You can find high-quality bookshops around the British Museum. If you want to give yourself a taste of urban outfits, you can always count on Oxford Street.
Apart from London, Leeds is famous for its Smart Harvey departmental store. Manchester houses several music shops and trendy clothing shops. Edinburgh has stunning George street for shopping, coupled with its fascinating castle views.
The nightlife in the UK is second to none; it offers a great occasion to anyone who wants to celebrate in style. The following are some of the fantastic venues you can party all night long in the United Kingdom:
Kemptown in Brighton
City Centre in Cardiff
Call Lane in Leeds
Union & West Regent Street in Glasgow
West Street in Sheffield
Soho, Brixton, Camden, Kensington, and more in London
Mathew Street in Liverpool
Queens Road & Harbourside in Bristol
Northern Quarter & Deansgate in Manchester
Diamond Strip & Bigg Market in Newcastle
What Foods & Drinks Should You Try in the UK?
"British food is boring" is a misconception that needs correcting. I couldn't hold myself back in bringing you a collection of some of the most delicious and must-try foods and drinks you should try in the UK. The United Kingdom offers so many delicacies and delights in eateries, giving this part of the world a unique identity.
Here is a list of some foods & drinks you must try in the UK:
Full English Breakfast
Fish & chips
Brick Lane Salt Beef Bagel
Haggis
Scottish Whisky
A quick Pint of bear
Shepherd's Pie
Chicken Tikka Masala
Cornish Pasty
Beef Wellington
Eton Mess
Afternoon Tea
Roast Dinner
Conclusion
Visiting and travelling across the UK is something most of us have fantasised about at least once in our lives – No kidding! That's why we have brought you one of the most comprehensive guides to help you every step of your way in the United Kingdom. Let us know in the comments section below what you think about this UK travel guide.