"I feel like having a vacation", "so pack your bag and let's go then!", says nobody now. COVID-19 has wreaked havoc around the world. With the UK travel corridor closing down, 'travel the world' is now a relic phrase. Isolation and quarantine are our new friends, and they take this love and hate relationship quite seriously.
What little hope we get by constantly ogling the declining dynamic COVID case numbers of each country, government with their imposed regulations on travel make sure to remind us not to lift our feet up for flight just yet.
Seeing as it was, the UK had been one of the hardest-hit countries when the COVID waves spread. As a result, the UK lockdown made travelling abroad from the UK feel more and more like a dream, as the government kept restraining the borders and closing the UK travel corridor down. But what say for international travel when domestic travel itself was considered against the rules.
UK Travel Restrictions
The United Kingdom experienced its first COVID-19 case in late January 2020. Following it, the Chief Medical Officer for England introduced the initial strategy against the virus involving containing, delaying, researching, and then mitigating the spread.
However, as cases aggravated, the government imposed the UK lockdown on 23rd March 2020. In light of this, it was required by the residents to stay at home in isolation and discouraged non-essential travel within or outside the country.
Since then, UK has experienced three major lockdowns to contain the virus spread. To ease off the lockdowns, the UK government created air bridges, which later came to be known as Travel Corridors, with countries that were considered to be safe for travel.
What is the UK Travel Corridor?
On 8 June 2020, to mitigate the growing devastation, the UK government imposed health protection regulations concerning international travel in all parts of the UK. This required travellers to fill out a passenger locator form and practice a 14-day self-isolation period once they travelled back into the UK from common travel areas.
However, when some areas were seen to have low-COVID infection rates, the UK initiated the travel corridor plan on the 10th of July 2020. These Travel corridors allowed travellers to travel between low-risk countries without having the need to practice self-isolation when they came back. However, exceptions to this rule depended on whether the traveller intended on essential travel or non-essential travel.
What is Essential Travel?
Those who want to travel were categorized under two categories divided by their intent of travelling: either non-essential or essential travel.
Essential travel is when the traveller has no other option but to travel, i.e., either in case of an emergency or a certain obligatory responsibility like work or business. However, proof of the reason for essential travel needs to be submitted to enter countries that do not allow non-essential travel.
In contrast, non-essential travel involves vacation trips, holiday trips and leisure tourism. With the imposition of lockdowns, non-essential travel was banned.
However, with the introduction of the traffic light system, the UK government has again allowed non-essential travel between countries that are within the 'green' category of the traffic light classification system. 
What is the UK Traffic Light System?
Previously, a 5 tier system was implemented that categorized areas according to the severity of spread. Presently, a new traffic light system has been introduced by the UK to categorize countries, as per the rate of COVID spread, for ease in international travel.
It was until the start of the year 2022, when on 18th January, the UK closed down all travel corridors in wake of the rising COVID rates under the new wave. People again crossed paths with their old friends, isolation and quarantine.
However, on 17th May 2021, the government released the risk-based "traffic light" system that classified travelable countries into three categories, green(safe), amber(moderate-risk), and red(high-risk).
In light of this, all non-essential travel was allowed to green list countries as long as the destination country and home country's health regulations were followed by the traveller. Additionally, travel to Red or Amber list countries is strictly advised against those travelling from the UK.
UK Travel Corridor List
Below, you can find the latest list of countries, categorized by the UK government, within each traffic light that is updated every three weeks. The requirements of travellers entering the UK depend on which countries they've visited 10 days prior to entering the UK.
NOTE: This list is subject to change according to the governmental policies of the UK and other countries pertaining to the spread of COVID-19. Some 'Green list' countries have travel restrictions of their own that may not allow travellers from the UK to enter as of yet.
Red List
| | | |
| --- | --- | --- |
| Afghanistan | Ethiopia | Qatar |
| Angola | French Guiana | Rwanda |
| Argentina | Guyana | Seychelles |
| Bahrain | Haiti | Somalia |
| Bangladesh | India | South Africa |
| Bolivia | Kenya | Sri Lanka |
| Botswana | Lesotho | Sudan |
| Brazil | Malawi | Suriname |
| Burundi | Maldives | Tanzania |
| Cape Verde | Mongolia | Trinidad and Tobago |
| Chile | Mozambique | Tunisia |
| Colombia | Namibia | Turkey |
| Congo (Democratic Republic) | Nepal | Uganda |
| Costa Rica | Oman | United Arab Emirates (UAE) |
| Dominican Republic | Pakistan | Uruguay |
| Ecuador | Panama | Venezuela |
| Egypt | Paraguay | Zambia |
| Eritrea | Peru | Zimbabwe |
| Eswatini | Philippines |   |
Requirements
If the traveller's expedition involved a trip through a red-listed country or territory 10 days prior to entering the UK, despite being vaccinated, the rules demand them to:
Take a COVID-19 test within 3 days of entering the UK
Book a quarantine hotel package, including 2 COVID-19 tests
Fill the passenger locator form within 48 hours of entering the UK
Note: Entry from red-listed countries or territories is only allowed for British or Irish nationals and those who have residence rights in the UK.
After entering, the travellers have to quarantine for 10 days in the booked quarantine hotel and take 2 COVID-19 tests. The expense of the 10-day quarantine stay must be covered by the traveller themselves and is estimated to be £1,750 per person.
Amber List
| | | |
| --- | --- | --- |
| Akrotiri and Dhekelia | Congo | Norway |
| Albania | Cook Islands, Tokelau and Niue | The Occupied Palestinian Territories |
| Algeria | Côte d'Ivoire    | Palau   |
| Andorra           | Croatia | Papua New Guinea    |
| Armenia          | Cuba   | Poland |
| Aruba  | Curaçao          | Portugal (including the Azores)          |
| Austria | Cyprus | Réunion           |
| Azerbaijan       | Czech Republic (Czechia)      | Romania         |
| The Bahamas | Denmark         | Russia |
| Belarus            | Djibouti            | Samoa |
| Belgium           | El Salvador     | San Marino     |
| Belize  | Equatorial Guinea       | Sao Tome and Principe          |
| Benin   | Estonia            | Saudi Arabia   |
| Bhutan | Fiji        | Senegal           |
| Bonaire, Sint Eustatius and Saba      | Finland            | Serbia  |
| Bosnia and Herzegovina       | France | Sierra Leone   |
| Bulgaria           | French Polynesia        | Slovakia          |
| Burkina Faso   | Kyrgyzstan      | Slovenia          |
| Gabon | Laos    | Solomon Islands         |
| The Gambia    | Latvia  | South Korea    |
| Georgia           | Lebanon          | South Sudan   |
| Germany         | Liberia | Spain (including the Canary Islands) |
| Ghana | Libya   | St Kitts and Nevis       |
| Greece (including islands)      | Liechtenstein   | Saint Lucia           |
| Greenland       | Lithuania          | St Maarten      |
| Guadeloupe    | Luxembourg    | Saint-Martin and St Barthélemy  |
| Guatemala      | Macao | St Pierre and Miquelon           |
| Guinea | Madagascar    | Saint Vincent and the Grenadines          |
| Guinea-Bissau            | Malaysia          | Sweden           |
| Honduras        | Mali     | Switzerland     |
| Hong Kong      | Marshall Islands          | Syria    |
| Hungary          | Martinique       | Taiwan |
| Indonesia         | Mauritania       | Tajikistan         |
| Iran      | Mauritius         | Thailand          |
| Iraq      | Mayotte           | Timor-Leste     |
| Italy     | Mexico | Togo    |
| Jamaica          | Micronesia      | Tonga  |
| Japan  | Moldova          | Turkmenistan  |
| Jordan | Monaco           | Tuvalu |
| Kazakhstan     | Montenegro     | Ukraine           |
| Kiribati | Morocco          | United States (USA)   |
| Kosovo            | Myanmar (Burma)      | Uzbekistan      |
| Kuwait | Nauru  | Vanuatu           |
| Cambodia       | Netherlands     | Vietnam           |
| Cameroon       | New Caledonia            | Wallis and Futuna       |
| Canada           | Nicaragua       | Western Sahara          |
| Central African Republic         | Niger   | Yemen |
| Chad   | Nigeria |   |
| China   | North Korea    |   |
| Comoros         | North Macedonia        |   |
Requirements
If the traveller's expedition involved a trip through an amber-listed country or territory 10 days prior to entering the UK, despite being vaccinated, the rules demand them to:
Take a COVID-19 test within 3 days of entering the UK
Book the day 2 and day 8 COVID-19 travel tests taken after arrival in England
Fill the passenger locator form within 48 hours of entering the UK
After entering, the travellers have to quarantine for 10 days at home or their place of stay and take the day 2 and day 8 COVID-19 tests. Additionally, there is also an option for travellers to opt for the test-to-release scheme which may allow them to end quarantine early in England, by paying for a private day 5 test and getting a negative result.
Green List
Anguilla          
Antarctica/British Antarctic Territory  
Antigua and Barbuda 
Australia         
Balearic islands (Formentera, Ibiza, Mallorca, Menorca)     
Barbados       
Bermuda        
British Indian Ocean Territory
The British Virgin Islands 
Brunei 
Cayman Islands         
Dominica       
Falkland Islands        
Faroe Islands 
Gibraltar         
Grenada        
Iceland
Israel and Jerusalem 
Madeira         
Malta  
Montserrat      
New Zealand 
Pitcairn, Henderson, Ducie and Oeno Islands         
Singapore       
South Georgia and the South Sandwich Islands 
St Helena, Ascension and Tristan da Cunha
Turks and Caicos Islands
Requirements
If the traveller's expedition involved a trip through a green-listed country or territory 10 days prior to entering the UK, despite being vaccinated, the rules demand them to:
Take a COVID-19 test within 3 days of entering the UK
Book the day 2 COVID-19 travel test taken after arrival in England
Fill the passenger locator form within 48 hours of entering the UK
After entering, the travellers have to take the day 2 COVID-19 test. Quarantine is only applicable in the case of a positive test result.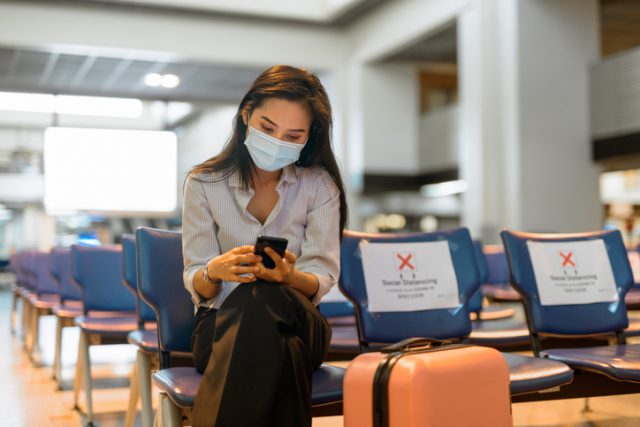 How Has Travel Changed After COVID-19?
"If there is one thing we should learn from this pandemic, it is that we all share the same planet, and the better we understand each other the better we'll appreciate who we are and where we came from."

Bruce Poon Tip
We are all aware of the travel culture that existed before COVID-19. Freedom to travel wherever your visa and pockets allowed you to. But how has COVID impacted travel and our outlook on it now?
We are in the midst of a worldwide pandemic that spreads solely through social contact. Hence, travelling to other places does sound absurd. But it doesn't mean that humanity is not going to fight back and bring things back to normal. And truthfully, we are on the track.
Nonetheless, the pandemic has left its mark on us. It has given us a new perspective of our lives on Earth. Fortunately, the devastating effects have led people to cherish the little things in life and respect those things they took for granted before. For example, unrestrained travelling.
Unrestrained travelling had its own consequences with tourists travelling blatantly around the world, leaving litter and garbage trails wherever they go. As a result, the huge influx of tourists to vacation destinations left some of them destroyed beyond repair.
Hence, sustainable tourism was born.
What is Sustainable Tourism?
The aim of sustainable tourism, also known as responsible tourism, is to instil in tourists, the responsibility they hold while practising tourism.
According to the Center for Responsible Tourism, responsible tourism can be defined as, "tourism that maximizes the benefits to local communities, minimizes negative social or environmental impacts, and helps local people conserve fragile cultures and habitats or species."
Hence, responsible tourism started becoming popular in the tourism industry which focused specifically on motivating responsible behaviours in tourists. However, in the wake of the COVID pandemic, the shape of tourism has become further morphed.
Community Tourism
Bruce Poon Tip, the founder of G adventures, states in his e-book "Unlearn: The Year the Earth Stood Still", a new concept of "community tourism". This concept, he stated, had been fueled by a phenomenon faced by humans worldwide, the "we are in the same boat" scenario.
Convincingly, it has rekindled the long lost spark of compassionate human connectivity, where we empathize with our brethren on a common tragedy, the COVID pandemic. Bruce tells us that our innate need is not to travel but to explore. Hence, we become explorers rather than travellers.
He states,
"only because travel industry has now limited our perceptions of us traveling as tourists, it creates a backlash, as we forget the responsibilities we have to uphold in other communities. We feel we are at our right to have fun and lose ourselves in it. We may damage property, vandalise or litter."
The New Age of Travel
It goes to show that community tourism may become the future of the tourism industry, where tourists would rather believe themselves to be explorers.
Sustainability tourism, aka responsible tourism, focuses on preserving the destinations tourists visit. Additionally, community tourism shall now focus on the presiding residents and community members that are host to all the travellers from abroad.
Hence, "it is an empathetic responsibility, an ethical treatment of sorts with all those people a traveller may come in contact with."
Furthermore, another type of tourism known as "wellness tourism" has been gaining momentum in this industry. The Global Wellness Institute defines wellness tourism as "travel associated with the pursuit of maintaining or enhancing one's personal wellbeing."
With growing distress among people suffering the effects of the pandemic, wellness tourism promises to mitigate the negativity and turn travel into an opportunity to maintain and improve one's holistic health.
In practicality, the Prime Minister of the UK has given 19th July (subject to change according to data findings) as the tentative date to lift all COVID related restrictions within the country of England.
So, seeing how the date of pure freedom is near finally, you CAN say "Pack your bags and let's go!". But in order to ensure a hassle-free trip, we have compiled the following best travel guide for you.
Best Travel Guide You Need to Travel in COVID-19
To help you navigate your way through the return to international travel, we have compiled everything you need to know before you book a trip.
Step 1: Plan Your Trip
First things first, get yourself a chalkboard and chalk up the details of your trip.
Plan a Destination and Check Its Rules
Before we go into the nitty-gritty, choose a destination spot you wish to travel to and check the COVID requirements of that destination. To check specific rules regarding COVID travel of any destination, you should check the UK travel advice for each chosen destination.
Furthermore, be sure to check under which traffic light does the destination lie, green, amber or red.
According to UK government travel advice, you should refrain from travelling to red or amber list countries at least until 19th July, after which regulations may be lifted as per the data suggestions. Until then, if you plan to travel for leisure, choose from the green list travel spots.
If the destination you're visiting requires you to provide a negative COVID test report for entry, go over through the private test provider information to get the test done. A letter can be acquired from them demonstrating your COVID vaccination status for entry in various countries, as well as the UK.
Plan the Requirements for When You're Back in UK
Once the destination is chosen and its requirements are understood, check what the UK government requires from you once you travel back from the chosen country. The requirements change as per the specific country or countries you have been to in 10-days prior to landing in the UK. The UK may require you to: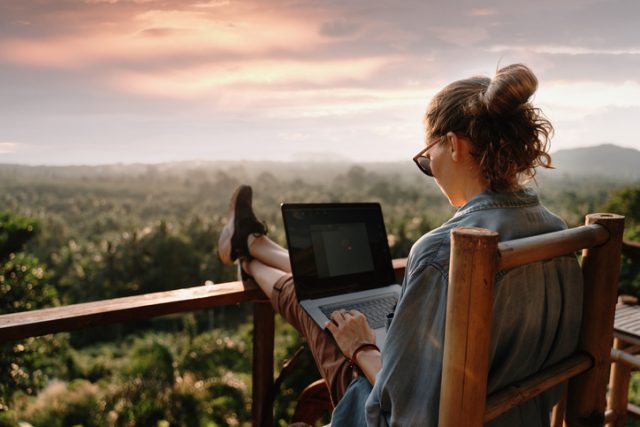 Step 2: Plan Your Tests & Vaccination
Since the COVID pandemic is on the rise, vaccination and COVID testing have to be considered before going out of your house to travel.
Types of Tests
There are different requirements of different countries regarding COVID tests. The test must meet performance standards of:
≥97% specificity, and
≥80% sensitivity at viral loads above 100,000 copies/ml
The types of tests involve:
polymerase chain reaction (PCR) test,
loop-mediated isothermal amplification (LAMP) tests, and/or
an antigen test, such as a test from a lateral flow device.
If you require further information regarding COVID testing, click here.
Get Vaccinated
If you haven't been vaccinated at all, you need to check that off the list first. Partial vaccination is still much better than no vaccination. However, complete vaccination is the best. The biggest benefit of getting completely vaccinated is that the government is planning to lift the quarantine requirement for travellers so that they can travel without having the need to practice the quarantine period once they get back from their destinations.
Secondly, some countries do not allow unvaccinated tourists to enter their borders. Certain airlines are not providing tickets to unvaccinated passengers.
Finally, vaccination is proving to be quite effective in mitigating the hospitalization and symptom severity rates among vaccinated people. So get vaccinated and help us all fight COVID!
How to Get Vaccinated
To get vaccinated, follow this link to the NHS website where you can book an appointment. If you need the latest information regarding vaccines and vaccination in the UK, click here.
What is an International Vaccination Certificate?
Various countries around the world are producing their own vaccination passes or certificates that show your status of vaccination against the disease. For example, some countries are using the 'International Certificate of Vaccination or Prophylaxis (ICVP)' or 'Yellow card' as proof of vaccination against COVID-19.
Some countries like Israel, are using a 'Green card' to award to fully vaccinated people who can travel around and enjoy the unrestricted pre-corona environment, i.e., dining in, getting together, no face mask etc.
The European Union has developed its "COVID-19 Vaccine Passport" or "Certificate of Immunity" for its travellers which provides the vaccine status to be demonstrated to various places around the EU.
The UK government has standardized the NHS COVID pass as a certificate to demonstrate your vaccination status within the UK. You can either get a letter or an online certificate that can be shown through the NHS app.
Step 3: Ready Your Passports, Permits and Visas
Check whether your passport is up to date and doesn't expire before your trip ends. Be sure to renew your passport if it is close to the expiration date.
See whether the country you wish to travel to requires a Visa for your passport or not. Procure a visa accordingly within ample time before your trip commences.
Some border crossings require special permits to allow travellers in. Be sure to research thoroughly what your destination country requires from its tourists.
To get information on country-specific requirements, click here.
Step 4: Get Travel Insurance
You should definitely plan on getting travel insurance. Research into the best insurance packages for you and put that in your bag too!
Step 5: Procure COVID Travel Forms
In wake of COVID-19, travellers are required to fill a few additional forms apart from common paperwork.
Passenger Locator Form
This form is required to be filled upon arrival and wherever you travel so that the authorities can identify all the places you have been to in the past 10 days and the people you may have been in contact with. It is mandatory to fill this form upon arrival in the UK.
Test-to-Release Form
This form allows you to file for the test to release scheme where you may be allowed to end the quarantine period earlier by taking a private COVID day 5 test.
Step 6: Complete Your Travel Checklist – COVID 19
Our aim is to make travelling easy for you. Hence, below you will find a travel checklist of all essentials to take with you during COVID-19 travelling.
COVID Travel Essentials
Face masks
Sanitiser
Hand gloves
Personal towels & handkerchiefs
Personal food and drink containers
Packing List
First aid kit
Map
Phone accessories (charger, earphones, selfie stick etc)
Book (reading is a great way to pass time productively!)
Sun-block
Sunglasses
Exchange your currency and keep some local change in your pockets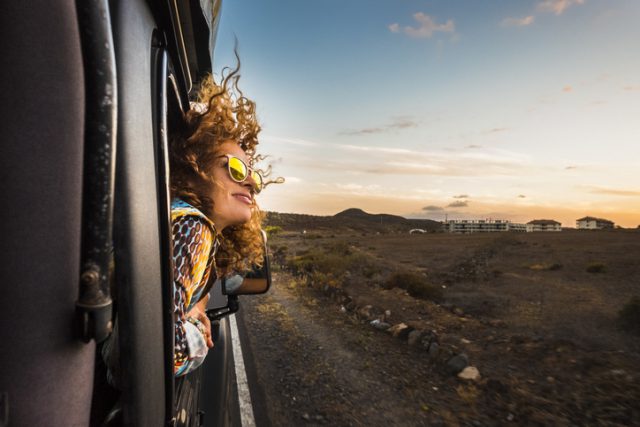 How to Stay Connected During Traveling?
Travelling domestically or internationally? Trying to intimate your loved ones about your trip? If you want to stay connected to your social circle, go over to this blog to get updated on the best options for international calling. Our Talk Home app provides the best call rates and quality throughout the world with flexible packages and pay-as-you-go service for convenient usage.
Conclusion
Whether you're an explorer in need of your yearly vacation dose, or you're going on a business or education trip, the good news for you is that travel restrictions are ending soon! So get researching on the best holiday packages and your favourite vacation spots for what they require from travellers travelling amidst the COVID pandemic.
With the help of our comprehensive guide for travelling during COVID, you can get all the basic information you require to plan the best vacation trip ever in the holiday season of 2022. In conclusion, wash away the COVID blues with a refreshing tropical vacation you so badly deserve. Get up and get packing!
FAQs
Will It Be Safe To Travel In Summer 2022?
Yes! Your safety solely lies in your hands, so keep them sanitized. Be responsible in following the COVID safety protocols put in place by authorities and get vaccinated. In no time, you will find yourself free from COVID restrictions and free to travel wherever you want.
Where Can I Go On Holiday Without Quarantine?
Balearic Islands, Malta, Iceland, Madeira, Barbados, Gibraltar, Antigua and Barbuda, Bermuda, Grenada, Turks and Caicos Islands, Anguilla, British Virgin Islands, Dominica, and Montserrat.
These are some of the green list vacation spots to visit, for now, open to travellers from the UK without having to quarantine.
Is It Safe To Book a Holiday For 2022?
Yes, it is. Whether it be a holiday excursion or a work-related expedition, book your trips right now! Let's be hopeful to say restrictions are ending soon!
When Can I Travel Abroad?
Right now! The UK government has proposed the traffic light system which has classified countries under three categories of red(high-risk), amber(medium-risk) and green(safe).
The UK government intimates that travellers should look to only green list countries to travel to unless an authentic reason for essential travel to amber or red list countries is given. If you want to know which countries fall under which category, click here.
Will Holidays Go Ahead in 2022?
Will? They are! End the wait and book your holiday trips right now! Be sure to check that your holiday spot is on the green list for UK travellers.