In this article, we will look at how to make international calls, country calling codes around the world, how to block international calls on various devices, and more.
Sometimes, it can get really confusing about how to make international calls because there's so much to chew in like international calling codes, prefix codes, country codes, access codes, and much more.
Even we had a difficult time digging through all these because many are synonymous and are used in different parts of the world. So, we intend to make it straightforward for you to call anyone, anywhere in the world, without getting yourself entangled in difficult to comprehend and dispersed information on the internet.
That's why we've compiled everything you need to understand in making an international phone call in one place. Let's dive deeper into decoding the code game.
Are the International Calling Codes Different from Country Codes?
There are different types of codes involved when you try to make an international call.
International calling codes, usually referred to as the international direct dial (IDD) destination which was previously known as international subscriber dialling (ISD), are different from the country codes. The international dialling codes are more general and the same for most countries like 00 and 011.
The international subscriber trunk dialling (also known as ISD) was first introduced between London and Paris in 1963. It was meant to offer London phone subscribers to dial Paris numbers directly without having to pass through an exchange operator.
What Are International Calling Codes?
International calling codes, also known as the international prefix codes, dial out codes, or international direct dial (IDD), allow the call to be routed through the best international telephone circuit to the destination country. The international calling code routes a call out of the current country (FROM) to the destination country (TO). The prefix codes are added at the start of an international phone number and vary from one country to another.
For example, if you want to dial the United Kingdom from Canada and Sweden, you need to have two different prefix codes, one needed to dial to the UK from Canada and the other to dial to the UK from Sweden.
The International Telecommunication Union (ITU) recommends a standard sequence of 00 for an international call prefix. Most countries in the world follow these guidelines, but there are some exceptions as well.
What Are Country Codes?
Country codes are the national prefix codes representing a specific country in the telecommunication system. Country codes are numbers that you enter before entering the area codes and the phone number of the person you're calling.
It comes after the international calling prefix or code, with almost every country having its own unique country code. For example, you'll have to add its country code +44 before the actual number when calling the United Kingdom.
Similarly, the country code for the United States is +1, and India's country code is +91. However, Canada shares the same country code +1 with the US.
NDD Prefix (National Direct Dialing)
The NDD Prefix (National Direct Dialing) code allows a dialler to make a call within the country, from one city to another. If you're calling from within the same vicinity, you may not need the NDD prefix.
The NDD is followed by the area or city code for your destination. For example, a phone number in the UK will look like +44-(0)1223-XXXX-XXXX. Here, the +44 is the country international prefix and country code respectively, while (0) is the NDD and is followed by the city code (Cambridge).
When you're dialling from outside the country, the NDD is not used after the country code. However, when dialling from within the country, the NDD is used, and the country code is eliminated.
What Are Area Codes?
The area code identifies a particular telephone service area within a country such as the UK or the US. The area codes are a geographic region where the calls are routed and might include multiple towns.
There are two types of area codes: Local and Toll-Free.
Toll-free area codes (generally known as freephone numbers in the UK) are 0800 or 0808.
Local area codes are all the other ones.
Area codes are essential when dialling from outside the country and within the country but from another city or geographic vicinity. The area code usually doesn't need to be dialled when calling another number with the same prefix and mobile network numbers.
Why Do You Need to Use International Calling Codes and Area Codes?
The international calling codes are needed to tell the phone carrier where you need your call to be routed. There are so many countries in the world, and some even have multiple calling codes.
International calling codes ensure your call is routed to the right place efficiently, while the area codes are the specific city or geographic location within the country that you want the call to be destined to.
That way, you give all the information needed for the phone company to connect you to the local number of the particular national and area code.
Format of an International Telephone Number
The International Telecommunication Union (ITU) has determined the format and length of telephone numbers worldwide. Almost every nation in the world has a country code that helps connect a number from outside the country. For example, +44 1223 123456.
(+ or 00) – international exit code
(44) – Country code
(1223) – Area code
XX-XXXX – Subscriber Number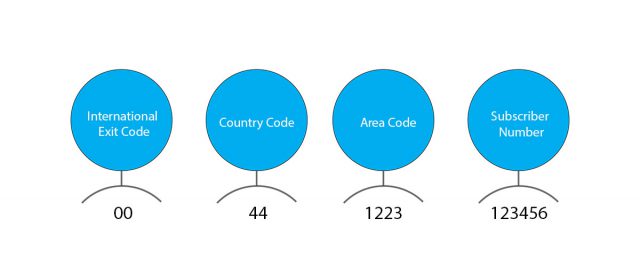 All About International Calling
Not long ago, making an international call was very difficult, putting a serious dent in your wallet. Doing business and keeping in touch with your loved ones abroad now is way easier with the advancement of technology. Communicating with clients and keeping in touch with your family, while sitting continents away, is painless and simple.
While there are many video calling apps and instant messaging services, the old-school phone call can't be replaced. The phone call keeps millions in touch with the ones who matter to us. However, international call costs and reliability have remained major points of concern over the years.
Phone networks and package providers don't always clear how much you might have to pay for an international call. At the same time, others don't offer a clear voice and reliable service quality. Stay with us to learn how to make an international call quickly and cheaply.

The Calling Codes Brief:
We've figured out all the international calling codes. These codes supplement the process of making an international call.
Exit code: Serves to inform your carrier that you're making a call outside the country. It can either be a plus sign (+) or a two-digit number like 00.
Country code: Now comes a code specific to the country you're dialling. That's generally a 2-4-digit code, mostly unique to every country.
Area code: Countries are divided into different geographical regions, denoting a regional network with a specific code.
Phone number: Finally, the person's phone number you're trying to reach.
Consider your options: You need to consider a few things before making any international call:
Landline vs mobile: The dialling instructions and per-minute costs can vary from country to country and whether you're calling a landline or a mobile number.
Check the cost: Before making any long-distance calls, you need to check the cost by selecting your destination country.
Always have a backup plan: Wi-Fi and cellular data are not always available. Therefore, you need to have an app that allows you to make international calls over to people that don't have an active internet connection.
How to Make International Calls?
International calls, as evident by the name, are calls that are cross-border or between different countries. And whenever you make an international call, you're using an incredible amount of technology that works to make the call happen.
Today when you make an international long-distance call, your international prefix code will tell the exchange switch that you want to get out of the local network. Similar to a connecting flight to your final destination, a call might need to navigate through a series of network carriers to reach the final destination.
Then comes the country code, which signifies the country you want the call to be routed to. Efficient call routing makes it a seamless experience for the user, quickly connecting them across continents.
If the country you're dialling uses area codes, using them in your number will further narrow down the area where your phone number is hosted in. Finally, the actual consumer number is the unique identifier to whom your call will be directed and dialled.
All of this process is completed seamlessly within milliseconds. As a user, you don't have to worry about any of the complexities. You can pick up your mobile or landline phone and start making international calls right away.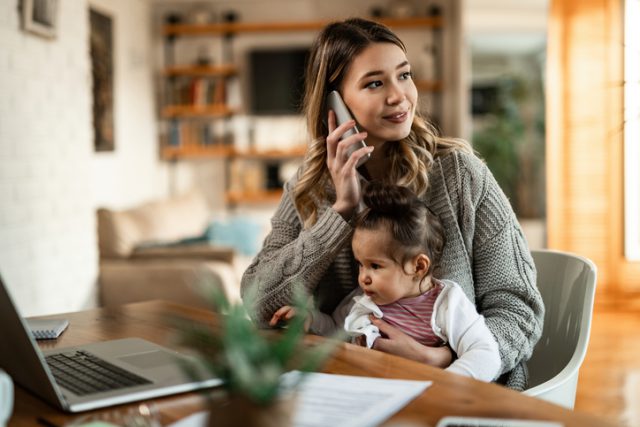 Steps to Make an International Call
Before making an international call to any country, you'll need to know all the codes, i.e., exit, country, and area codes, along with the actual phone number of the recipient.
Dial your country's exit code. It can be one to three digits long and tells the telephone exchange that you're calling an international number. If you don't know the exit code for your country, you can use the plus sign (+) instead.
Find the country code for the country you're calling. You can find the list of all the country codes below. Some countries even have the same code, like the United States and Canada, have "1" as the country code.
Add the city or area code you're calling. Some countries use area codes while a few of them don't, especially smaller countries. However, larger countries like the US or India have hundreds of these area codes. You can find the area code by a simple search like "New York + area code."
Some countries follow different numbering formats when calling a landline or a mobile phone. So, check if there's any specific code needed before you try to make a call. Generally, it will be included in the phone number. For example, in England, a mobile number can start with 07, while a landline number might start with 02.
Finally, add the subscriber number or the phone number you want to call and press the call button.
One important thing to note here, if a phone number starts with a 0, do not include it. It is known as the trunk code; 0 is employed for domestic calls. Italy is the only exception in this case, where the area codes start with 0.
Difference Between Calling International Landline and Mobile Numbers
The actual number known as the consumer number doesn't change, but the prefix codes that we use, change for international landline and mobile calling.
How to Make International Calls from Landline?
For example, when calling Bangladesh from the UK through a landline, you'll have to dial like:
Dial the UK's international exit code – 00, or use the plus sign (+) on your phone.
Add the Bangladesh country code – 880.
Then comes the Bangladesh area code, known as the NDD prefix code for the particular city or geographic region you're calling.
Finally, add the subscriber phone number and make the call.
How to Make an International Call from Mobile?
When calling a mobile number in Bangladesh, you will have to follow the below guidelines.
Dial the international exit code for UK – 00.
Append the Bangladesh country code – 880.
Add the 8, 9, or 10-digit long cellular mobile number and make the call.
How Much Does It Cost to Make an International Call?
Nowadays, international calling is straightforward, and you can reach anyone on the globe. However, unlike calling friends and family within the UK, international calling can have additional charges added to your monthly bills. The question is, how much will an international call cost you?
The question might seem simple and easy, but actually, it isn't. Multiple factors determine the rate per minute or the cost you will be incurred on making an international call. Some of those include the originating country, destination country, your phone plan, whether you're using a landline or VoIP, the type of service you are using, i.e., SIM card, app, or international calling card.
Your international calling costs and rates can differ considerably. Go to the rates page to find how much it will cost you to make an international call to more than 240 countries with Talk Home. The main idea is to see which service rates make the most sense for you according to your international calling needs because cost differences can be pretty significant.

Best for International Calling: SIM vs. Apps vs. Calling Cards
There are virtually limitless options for making an international call today. People are migrating, and the world's businesses are connected more than ever. But selecting the right option for making an international call can be somewhat puzzling at times. Telecos – telecommunication service providers, terminated 547 billion minutes of international traffic in 2013.
You want to stay in touch with your family back home or coordinate with your clients abroad. But what's the best option for international calling? We'll see all the available options while keeping the bills low.
With the introduction of low-cost prepaid phones, billions of people in developing countries could stay in touch with their friends and family abroad.
Call volume soared, and in 2015, calls to a mobile in developing countries represented 65% of the global international long-distance traffic. However, international roaming charges and call quality are some of the key factors in determining the provider's service quality.
International Calling Apps
Without having to entangle yourself in the purchase of a SIM card or calling cards, you can use the international calling apps. The international calling apps offer you an easy way to make international calls. Most apps use VoIP (Voice Over Internet Protocol) to connect you cheaply and efficiently. International calling apps reduce the per-minute charges dramatically, as they use advanced technology to connect users across the world.
While some apps rely on in-app calling, others utilise the local access lines to cut costs. That way, they reduce the cost and get the power of telephone lines to offer high voice quality. Talk Home App offers you a highly reliable service using the strength of local lines and VoIP. As a result, you end up having a clean and clear voice quality at a significantly low cost.
International SIM Cards
Though using internet-based calling apps might seem like a more accessible option, internet connectivity can be limited, with the unavailability of the service at some geographic locations.
Employing a SIM card for all your national and international calling serves as a viable option. An international SIM is a specialised SIM card that provides comparatively better rates than your domestic cellular providers. International SIM providers like Talk Home Mobile in the UK offer cheap and reliable services.
It's all up to you, whichever option you choose for making international calls. Our end goal is to eliminate heavy bills you pay to your local mobile carriers for international calling. If you'd like to dig even deeper into examining the different options, you can read it here.
International Calling Card
An international calling card can seem part of the history to the new generation. However, it's still one of the popular choices for staying in touch worldwide. The prepaid card gives a sense of control and offers a cheap solution for international calling. Calling cards offer a set rate for calls with a limited amount in the account, giving the user the power to stay away from wasting money on long-distance calls.
International calling cards are especially famous in regions with low internet penetration and weak connectivity, making them unsuitable for a smooth calling experience. A simple and cheaper alternative to traditional calling cards is online international calling cards like Talk Home Calling Cards. These online cards allow you to purchase the calling card on the internet without going to a physical shop. Calling cards offer a high-quality service and a transparent pricing model, so you're always ready to call.
Why Use Calling Cards?
 International calling cards are considerably cheaper than using local cellular providers.
Allowing the user to budget all the international calling costs.
You don't need to go through the lengthy monthly bills and statements. That leaves you in a peaceful state all the time.
Call Blocking
Did you know you can fight against the constant annoying spam calls and robocalls? Many of us have been affected by the nuisance of automated robocalls and spam telemarketing calls for years with no end in sight.
Lawmakers have passed the Privacy and Electronic Communications Regulations 2003 (PECR) in the UK to curb the growing problem. There are different types of unwanted calls: spam calls, robocalls, and nuisance live marketing calls. And there are many ways to prevent unwanted calls. Let's explore various options to block all unwanted calls.
How to Block International Calls?
You can use technology to stop unwanted calls on your landline and mobile phone. Mobile carriers offer call-blocking tools for the users to stay safe. Similarly, iPhone and Android come with features for blocking particular or all international phone numbers.
You can register with the UK's Telephone Preference Service (TPS) or Corporate Telephone Preference Service (CTPS) opt-out service or report the spammer to the Information Commissioner's Office (ICO). The PECR 2003 enforces the way organisations make direct marketing calls to UK citizens. The ICO has the power to penalise any company up to £500,000 breaking the law.
How to Block International Calls on Landline
Call Blocking Devices
Blocking unwanted calls on a landline phone is comparably hard but not impossible. You can use a call-blocking device. The gadget connects in between your phone's wall outlet and the landline phone. It intercepts all incoming calls and then approves or blocks them according to pre-loaded instructions.
Devices like CPR V5000 and the Mcheeta Call Blocker use a combination of blacklists and whitelists to keep you secure from unwanted calls.
Carrier Call Blocking Tools
Landline providers also offer a call block feature for landline phone users to block or restrict incoming calls from unwanted callers or extensions. The feature can come in handy if you're receiving obscene and harassing calls.
Landline service providers in the UK offer services such as "Anonymous caller rejection service" from Vodafone and "Call Report" service from Three, which allows you to block the spam calls from any international dialler effectively. You can also contact your landline provider to see what call-blocking services it offers.
How to Block International Calls on Mobile
With mobile devices, blocking an unwanted international call becomes easier. You have multiple options to stop any spam calls, either by using the built-in features or using any third-party apps.
How to Block International Calls iPhone
All iPhone devices come preloaded with features to block any number you want. Follow the steps below:
Tap the Phone app and go to the Recents tab.
Identify the contact you want to block and click the Info icon next to the number to show its details.
On the details tab, select the "Block this Caller" and then "Block Contact."

Silence Unknown Callers on iPhone
You can employ a more strategic and practical approach to block unknown international callers. The iOS 13 operating system updates include the Silence Unknown Callers feature. When you enable the feature, it will automatically silence all calls from unknown numbers. Every unknown number is forwarded to the voicemail. To enable the feature, follow these steps:
Open the Settings app and go to the Phone app.
There you'll find the "Silence Unknown Callers" toggle button under the call silencing and blocked contacts section; enable it.
How to Block International Calls on Android
Android-powered mobile phones allow you to block any particular mobile number or silence all unknown numbers. The steps to block numbers can vary depending on the operating system version your phone is running. Whatever version of OS or phone manufacturer you have, you should find the block and reporting option in the settings. Typical steps for blocking a number on Android are:
Open the Phone app and go to the "Recent calls" tab or call history.
Search the number you want to block and tap it to show its history and options.
Inside the options, you will find the block and report as a spam option.

Block All Unknown Callers on Android
Some Android mobile phones come preloaded with the feature to block all unknown callers. It can be useful in blocking all international spam calls. And, can save you from the stress and consistent nagging of nuisance calls. The process might vary on different devices but can usually be found in the Phone app settings.
Look for the number blocking feature in the Phone app settings and block all unknown international numbers on Android or manually add a particular number in the blocked list.
If you've been a victim of vicious robocalls, head over to a detailed guide to get rid of the nuisance.
How to Send an International Text Message?
International text messaging or SMS is also a cheap and effective way to communicate with family, friends, clients, and customers abroad. SMS has a high engagement and response level; in fact, over 90% of messages are read within 90 seconds. With a much higher open rate than an email and tweet, international text messaging means you can reach anyone worldwide.
But international text messaging (SMS) can be pretty expensive. If you are not careful, international messaging can lead to hefty bills. How would it be if you're able to stay in touch with your friends, family, and business partners across borders without having a significant dent in your bank account?
There are many international text messaging apps, and some websites also allow you to send texts. These options can save you from incurring hefty roaming charges, while other international SIM cards like Talk Home can be your saviour throughout the world.
Steps to Send an International Message
Suppose you don't want to download any app or subscribe to a plan. You can directly send an international message using your carrier's data roaming plan. The cost varies depending on the carrier and the destination country – which is mostly very high. To send a text message using your phone's messaging app, follow the steps:
Enter the international number in the recipient "To" section in the New message window: the country exit code, destination country code and the cell number.
In the "Type message" section, write your message and send it.
However, international messaging through common carriers are notorious for travel delays and even lost messages.
Use International Texting Apps
Instant messaging apps are way popular nowadays because they are free and reliable. All they need is active Wi-Fi or cellular data. These Wi-Fi calling and texting apps work on all major mobile phone operating systems, i.e., Android, iPhone, and Windows.
However, the downside is that both the sender and receiver must have the app and internet connectivity to send and receive text messages.
To get you out of this vicious circle and give you a cheap solution for international text messaging, Talk Home App offers an inexpensive and reliable international text messaging service. It allows you to opt for any cheap international plans and get unlimited text messages to the recipient country.
The receiver of your text message doesn't need to have the app installed and will get the message on the mobile as a normal SMS. And you can send unlimited SMS to anyone around the world without having to worry about the cost.
How to Send International SMS on iPhone?
There are loads of apps on the internet that offer messaging services. Some work like chat services that utilise your data plan or Wi-Fi, while others use a text-only phone number to every contact you want to send an SMS.
iMessage comes with every iPhone and offers a free international text messaging solution. However, it can only work if the receiver also has an iPhone. It uses the Wi-Fi or data plan to send and receive messages on the go.
So, here you are now, finally graduated in making high-quality international calls in the most cost-effective manner. Hopefully, you make the best of it.
Country Calling Codes Around the World
Here is a list of the country codes for every country worldwide:
| | |
| --- | --- |
| Country | Country Code |
| United States | 1 |
| China | 86 |
| Japan | 81 |
| Germany | 49 |
| Brazil | 55 |
| France | 33 |
| Italy | 39 |
| Russia | 7 |
| United Kingdom | 44 |
| Australia | 61 |
| Canada | 1 |
| India | 91 |
| Mexico | 52 |
| South Korea | 82 |
| Spain | 34 |
| Indonesia | 62 |
| Turkey | 90 |
| Netherlands | 31 |
| Saudi Arabia | 966 |
| Switzerland | 41 |
| Sweden | 46 |
| Norway | 47 |
| Poland | 48 |
| Belgium | 32 |
| Nigeria | 234 |
| Argentina | 54 |
| Taiwan | 886 |
| Austria | 43 |
| Iran | 98 |
| Thailand | 66 |
| United Arab Emirates | 971 |
| Colombia | 57 |
| Venezuela | 58 |
| South Africa | 27 |
| Denmark | 45 |
| Malaysia | 60 |
| Singapore | 65 |
| Chile | 56 |
| Hong Kong | 852 |
| Israel | 972 |
| Philippines | 63 |
| Egypt | 20 |
| Finland | 358 |
| Greece | 30 |
| Pakistan | 92 |
| Kazakhstan | 7 |
| Iraq | 964 |
| Ireland | 353 |
| Portugal | 351 |
| Algeria | 213 |
| Qatar | 974 |
| Peru | 51 |
| Czech Republic | 420 |
| Romania | 40 |
| New Zealand | 64 |
| Kuwait | 965 |
| Ukraine | 380 |
| Vietnam | 84 |
| Bangladesh | 880 |
| Hungary | 36 |
| Angola | 244 |
| Morocco | 212 |
| Slovakia | 421 |
| Puerto Rico | 1-787, 1-939 |
| Ecuador | 593 |
| Oman | 968 |
| Azerbaijan | 994 |
| Cuba | 53 |
| Libya | 218 |
| Belarus | 375 |
| Sri Lanka | 94 |
| Syria | 963 |
| Luxembourg | 352 |
| Croatia | 385 |
| Dominican Republic | 1-809, 1-829, 1-849 |
| Myanmar | 95 |
| Uruguay | 598 |
| Uzbekistan | 998 |
| Bulgaria | 359 |
| Guatemala | 502 |
| Sudan | 249 |
| Macau | 853 |
| Costa Rica | 506 |
| Tunisia | 216 |
| Ethiopia | 251 |
| Lithuania | 370 |
| Slovenia | 386 |
| Ghana | 233 |
| Kenya | 254 |
| Lebanon | 961 |
| Serbia | 381 |
| Yemen | 967 |
| Panama | 507 |
| Turkmenistan | 993 |
| Jordan | 962 |
| Tanzania | 255 |
| Bolivia | 591 |
| Latvia | 371 |
| Paraguay | 595 |
| Bahrain | 973 |
| Ivory Coast | 225 |
| North Korea | 850 |
| Cameroon | 237 |
| Trinidad and Tobago | 1-868 |
| El Salvador | 503 |
| Estonia | 372 |
| Uganda | 256 |
| Zambia | 260 |
| Cyprus | 357 |
| Afghanistan | 93 |
| Gabon | 241 |
| Nepal | 977 |
| Bosnia and Herzegovina | 387 |
| The Democratic Republic of the Congo | 243 |
| Honduras | 504 |
| Equatorial Guinea | 240 |
| Brunei | 673 |
| Papua New Guinea | 675 |
| Botswana | 267 |
| Cambodia | 855 |
| Georgia | 995 |
| Senegal | 221 |
| Iceland | 354 |
| Jamaica | 1-876 |
| Mozambique | 258 |
| Republic of the Congo | 242 |
| Chad | 235 |
| Albania | 355 |
| Burkina Faso | 226 |
| Namibia | 264 |
| Mali | 223 |
| Mauritius | 230 |
| Mongolia | 976 |
| Nicaragua | 505 |
| South Sudan | 211 |
| Armenia | 374 |
| Laos | 856 |
| Macedonia | 389 |
| Madagascar | 261 |
| Zimbabwe | 263 |
| Malta | 356 |
| New Caledonia | 687 |
| Bahamas | 1-242 |
| Benin | 229 |
| Haiti | 509 |
| Tajikistan | 992 |
| Kosovo | 383 |
| Kyrgyzstan | 996 |
| Moldova | 373 |
| Niger | 227 |
| Rwanda | 250 |
| East Timor | 670 |
| Guinea | 224 |
| Palestine | 970 |
| Bermuda | 1-441 |
| Curacao | 599 |
| French Polynesia | 689 |
| Jersey | 44-1534 |
| Liechtenstein | 423 |
| Monaco | 377 |
| Suriname | 597 |
| Andorra | 376 |
| Barbados | 1-246 |
| Fiji | 679 |
| Guam | 1-671 |
| Isle of Man | 44-1624 |
| Mauritania | 222 |
| Montenegro | 382 |
| Sierra Leone | 232 |
| Togo | 228 |
| Eritrea | 291 |
| Guyana | 592 |
| Malawi | 265 |
| Swaziland | 268 |
| Aruba | 297 |
| Bhutan | 975 |
| Burundi | 257 |
| Cayman Islands | 1-345 |
| Central African Republic | 236 |
| Faroe Islands | 298 |
| Greenland | 299 |
| Guernsey | 44-1481 |
| Lesotho | 266 |
| Maldives | 960 |
| Somalia | 252 |
| Antigua and Barbuda | 1-268 |
| Belize | 501 |
| British Virgin Islands | 1-284 |
| Cape Verde | 238 |
| Djibouti | 253 |
| Gibraltar | 350 |
| Liberia | 231 |
| Saint Lucia | 1-758 |
| San Marino | 378 |
| Seychelles | 248 |
| Solomon Islands | 677 |
| Gambia | 220 |
| Guinea-Bissau | 245 |
| Vanuatu | 678 |
| Grenada | 1-473 |
| Sint Maarten | 1-721 |
| Saint Kitts and Nevis | 1-869 |
| Saint Vincent and the Grenadines | 1-784 |
| Northern Mariana Islands | 1-670 |
| Samoa | 685 |
| Comoros | 269 |
| Saint Martin | 590 |
| Dominica | 1-767 |
| Tonga | 676 |
| American Samoa | 1-684 |
| Micronesia | 691 |
| Sao Tome and Principe | 239 |
| Palau | 680 |
| Saint Pierre and Miquelon | 508 |
| Marshall Islands | 692 |
| Cook Islands | 682 |
| Anguilla | 1-264 |
| Kiribati | 686 |
| Falkland Islands | 500 |
| Tuvalu | 688 |
| Niue | 683 |
| Antarctica | 672 |
| British Indian Ocean Territory | 246 |
| Christmas Island | 61 |
| Cocos Islands | 61 |
| Mayotte | 262 |
| Montserrat | 1-664 |
| Nauru | 674 |
| Netherlands Antilles | 599 |
| Pitcairn | 64 |
| Reunion | 262 |
| Saint Barthelemy | 590 |
| Saint Helena | 290 |
| Svalbard and Jan Mayen | 47 |
| Tokelau | 690 |
| Turks and Caicos Islands | 1-649 |
| U.S. Virgin Islands | 1-340 |
| Vatican | 379 |
| Wallis and Futuna | 681 |
| Western Sahara | 212 |