Is your old phone not functioning correctly? Do you want to replace your old phone with a new one due to its poor performance? Maybe your existing cellphone's battery has started to die, or any of its parts need costly repairs. Whatever the reason, it's probably the right time to look for a new smartphone, preferably a refurbished phone.
Who wouldn't want to get their hands on one of the favourite smartphones at a budget price? One of the best alternatives for someone who cannot afford a new mobile phone is buying reconditioned phones at economical rates from a trusted seller. These remodelled cellphones come at a much lower price as compared to their actual box price.
These phones are not only cost-effective but a 2-3-year-old restored phone has some major benefits. These include functionality and durability testing, having been checked for apparent blemishes, and cleaned or repaired for some other faults.
Whether you're going to buy a refurbished phone in the UK or anywhere else in the world, always make sure to get a renovated smartphone from a reputed source. You should also perform necessary performance and functionality tests on an old phone before making a final purchase.
Check out this detailed guide to understand refurbished phones, their types, the difference between used phones and remodelled ones, and other vital things you should consider while buying one.
What is a Refurbished Phone?
Over the last decade, smartphones have essentially become a commodity. Each year, a new mobile phone variant gets launched with new or improved functions, making older versions redundant. Switching to a new smartphone is not easy, as purchasing high-end cellphones cost considerable money these days. That's where refurbished phones come into play.
If you've been looking for a suitable refurbished phone lately, you might have come across different names such as renewed, pre-owned, or reconditioned. These are various names used for a remodelled smartphone meant for resale. Most often, a customer changes their mind and returns their cellphone to the original seller for some reason.
Besides being generally returned due to a minor fault, these cellphones are also sometimes checked, repaired, and restored to their original working order. Remember that these are not the new products that come straight out of the box. That's why they don't usually come with essential accessories like chargers or headphones.
So, whenever you want to upgrade on your current crappy phone, your best bet is to get a refurb phone that would cost you less than the actual price of a box-packed cellphone. Rest assured, these used mobile phones go through stringent quality checks and are available to buy in perfect condition (warranty applies when available for sale via authorised dealers).
Common Types of Refurbished Phones
Pre-owned, renewed, reconditioned, or open-box phones are interchangeable terms often used to describe refurbished mobiles. However, these are all not the same for one reason or another. Refurb smartphones are the ones that are remodelled to function properly and have no defects. On the other hand, used phones may or may not be faulty.
Some of the common types of reconditioned smartphones in the market include:
Authorised Refurb Phones
In terms of second-hand smartphones, authorised refurbished phones to provide the best value for money. These are the mobile phones that are usually returned to the original manufacturer for different reasons. The smartphone makers then revert these phones to their original factory settings and pass them through a complete testing procedure.
When these mobile phones are passed for various certifications, these are made available for resale at a discounted price and with a specific warranty. Officially refurbished phones are the most expensive ones in the used mobiles category, as they provide nearly the same experience as a new smartphone.
Verified Pre-owned Phones
Certified or verified pre-owned phones come second in the pecking order of second-hand smartphones. Like officially renewed mobile phones, these are also restored to factory settings using multiple testing processes. However, one major difference between the two is that certified pre-owned mobiles come with a limited warranty.
One main advantage of owning a verified pre-owned smartphone is its considerably lower price than an authorised refurb phone. Although these mobile phones are tested for functionality; however, they do not provide the same feel as their counterparts in the discussion. Besides, they may also come with internal damages or worn-out internal parts and may not be available with dedicated accessories like chargers and headphones.
Ordinary Used Phones
These phones are the most cost-effective option out of all the available second-hand smartphones in the market. You can even purchase a flagship mobile phone from last year at a significantly discounted price along with accessories. However, you can never be 100% certain about their functionality as they do not come with a warranty.
Refurbished Phones Grading
Retailers often classify refurb smartphones into multiple grades based on their condition.
Category
Condition
Characteristics
Grade A
Pristine/Like Brand New

These phones are nearly as good as new smartphones.
They are usually returned within a 30-day cooling-off period by customers.
They have minor signs of handling/wear.

Grade B
Very Good
These phones might contain some odd chips, scratches, or signs of light cosmetic damage.
Grade C
Good
These phones appear as used ones and might show some signs of noticeable wear.
Should You Buy Refurbished iPhones?
Compared to Android smartphones, Apple offers its users a unique experience with the iPhone that no other company can match. iPhone users trust their brand and hardly switch to Android mobiles. According to one survey, iPhone users are 18% more loyal to Apple Inc. than Samsung mobile phone owners. However, the prices of new iPhones have also skyrocketed, leaving many users with no choice but to try refurbishing iPhones.
Buying a refurbished iPhone can be a great option if you want to save big while enjoying the latest smartphone experience. For instance, if you get a refurbished iPhone XR (128GB variant) from the official Apple Store, you can buy it for as low as $470, which is quite a good deal compared to buying the same phone for $550 with similar specifications.
The Apple refurbished phones go through a comprehensive refurbishment process. This includes complete testing procedures meeting the same functional standards used for the new Apple iPhones. Here's what Apple promises to its customers when it comes to its refurb iPhones:
With Apple, customers can expect to get a "Like-New" device with the company's genuine replacement components that are thoroughly cleaned and inspected. Refurbished iOS smartphones and tablets come with a new battery and external body. Each device comes with standard accessories, including cables and operating systems. All Apple Certified Refurbished devices come in a brand new white box and are sent to clients with free shipping and returns.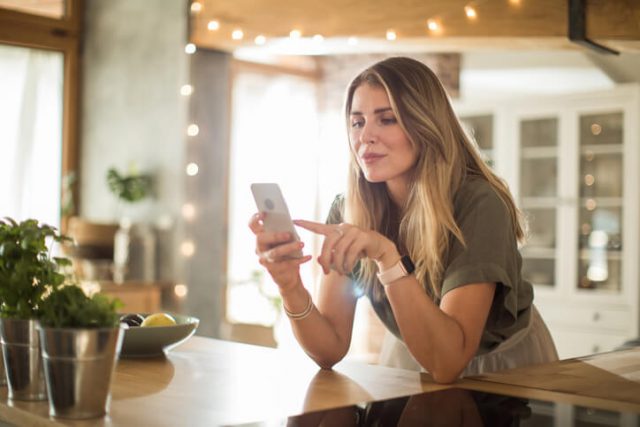 Should You Buy Refurbished Samsung Phones?
Samsung has been one of the top Android smartphone brands worldwide for a while now. However, the prices of Samsung flagship phones have gone through the roof lately. For instance, the rates of different Samsung Galaxy S21 variants range from &999 to $1555. On the other hand, you can get your hands on Samsung's certified pre-owned phones for much lesser prices.
According to Samsung, you can expect to get your hands on Certified Renewed Galaxy smartphones. These refurb phones are renewed to like-new condition, are covered with a 1-year warranty, and come with affordable monthly payment options. Overall, with Samsung Galaxy refurbished phones, you can expect to save up to 30% on your investments.
Samsung Refurbished phones are as good as new and are entirely remodelled from scratch. This is done by the very same engineers who are usually involved in routine production. That's why Samsung offers a 1-year warranty just like they do for all of its new products.
Samsung claims all of its refurbished Galaxy and other smartphones to be thoroughly tried and tested. After a complete overhaul of the device by its engineers, the product undergoes over 400 rigorous quality assurance tests. This helps make sure all of its refurb devices meet its quality standards.
Last but not least, Samsung offers a complete package service. Each refurb mobile phone is made available in new packaging. It also comes with a Samsung Certified Refurbished seal of approval, including a brand new charger and a pair of earbuds.
Pros and Cons of Refurbished Phones
There are many refurbished phone deals out there. It's important to do your homework before purchasing one to make the most informed decision. Consider the following advantages and disadvantages of refurb smartphones before you buy a pre-owned mobile phone:
Refurbished Phones Pros
The following are some of the top benefits of buying and owning a refurb smartphone:
The biggest advantage of investing in a refurb phone is that you can buy it at a discounted price than buying a new device
These phones offer more value as compared to used smartphones because they are put through rigorous testing to ensure each component works correctly
When you buy a refurb device, you rest assured that the phone you're going to buy isn't a stolen one and comes from a trusted source
Refurbished phones come with a one-year warranty, which means the buyer is entitled to a refund, replacement, or repair in case of a device failure
Lastly, buying a refurb smartphone means you're helping save the environment by avoiding the phone to end up in a landfill
Refurbished Phones Cons
The following are some of the top drawbacks of owning or using a refurb smartphone:
It's highly likely that a renewed mobile phone may or may not receive any further software updates if it's more than a two-year-old Android handset
It might come with a degraded or damaged battery and may not keep its charge as compared to a brand new cellphone
Another reason to avoid buying a refurb handset is the lack of pristine condition, which you would otherwise experience after purchasing an out-of-the-box device
There are many other affordable options available in the market right now – you don"t need to break the bank to buy a new mid-range Android-based smartphone these days
Difference Between Used and Refurbished Smartphones
Both used and refurbished phones are previously owned devices and cannot be characterised as new phones. However, there are some major differences between the two types. Refurb smartphones are thoroughly tested for internal and external faults. A trusted seller would usually provide at least 1-year warranty while re-selling the renewed product.
When it comes to a used phone, you're given no guarantee whether or not the device would function correctly. Not only does the used product have no warranty, but you also don't receive standard accessories with it. That's why it's recommended to conduct proper research on what you're buying and whom you're buying it from. For instance, it's way safer to buy a refurbished smartphone from an official manufacturer than social media.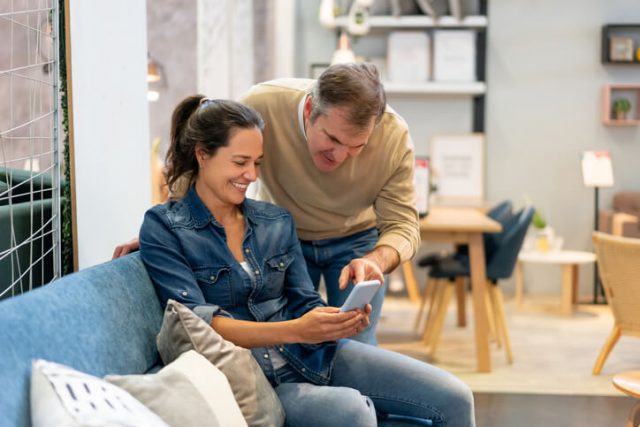 Things to Consider Before Buying Refurbished Phones
Keep in mind the following vital things if you want to know whether you should purchase a refurbished phone:
Understand What You Are Buying
Not every company markets their remodelled smartphones the exact same way. The thing is that you're going to purchase a used phone, the one that someone probably bought a year or two ago, and traded it in for a discount on a new device afterwards.
As per Apple, the refurbished phones sold by them, both online and in its stores, are restored with the exact replacement parts they would generally use in their new models. These pre-owned phones come with renewed components such as a new battery, outer body, cables, accessories, and even a new box.
Samsung has established similar standards for its refurbished phones sold on its website, including restoring the pre-owned smartphone to "like new" conditions and a 1-year warranty. However, refurbished phones offered by other retailers don't necessarily include new batteries and other standard accessories.
That's why you must always look for certified pre-owned phones while purchasing a refurbished smartphone from a retailer. Ask them about their restoration process, specifically whether it includes the battery replacement, adding essential accessories and other components supplied by the original manufacturer.
Choose Grade A Refurb Smartphones
Always choose a Grade A refurbished phone while searching for economical smarphones. Although all the restored cellphones undergo rigorous testing procedures still, the overall quality of the phone is down to its physical condition.
As discussed above, refurbished smartphones are divided into three grades; A, B, and C. If you want to get the best value for money, ask the retailer whether or not they are selling grade A refurb handsets. Grade B and C phones will most likely have visible scratches and dents on their external shells and possible issues with internal parts, like battery or camera.
That's why if you want to purchase an almost new smartphone at a lower price, grade A refurbished mobile phones should be your No.1 choice.
Buy Refurbished Phones from a Trusted Source
If you're purchasing a refurb smartphone for the first time, be it online or physically. There are sufficient chances you might end up with a stolen or fake cellphone if you don't buy from a trusted source. Since these mobiles have already been pre-owned by someone else, you can never be sure about their performance unless you buy refurbished phones from certified retailers.
A trustworthy dealer will always perform mandatory quality assurance checks on refurb phones and then sell them to customers with specific warranty periods. They provide a considerable warranty for their product and have a return policy in place if something goes wrong with the phone. Since you're paying a hefty amount for a reconditioned smartphone, buying a refurbished mobile phone from a trusted source is always advised.
Always Confirm the Product's Warranty and Return Policy
Certified pre-owned phones from companies like Apple, Samsung, and other big smartphone makers always come with a warranty and return policy. Remember that renewed mobile phones have already been used and could start demonstrating some functionality-related problems after a few days.
So, if you're not buying a refurbished phone from the original manufacturer, ensure that the store offers a warranty and no questions asked return policy on their product. This will save you from lots of headaches down the road.
Where to Buy Refurbished Phones in the UK?
If you're looking for the best place to buy second-hand phones in the UK, we've got you covered. You get to save hundreds of pounds if you invest in a refurb mobile phone. However, finding the right place to purchase your next high-end smartphone is as crucial as finding the right refurbished phone.
Apple
Many new buyers believe that they can only get an unlocked iPhone from a third-party retailer, which is not true. If you're looking for the best place to buy a refurbished iPhone in the UK, there's no better place to order a used iPhone than the official Apple store. Apple guarantees certified, like-new devices with genuine replacement components (if required).
The best part is that you get to receive all the essential accessories with a refurbished phone. These include a new battery and outer shell, cables, an updated operating system, and more ready out-of-the-box. Besides, Apple also offers a one-year limited warranty with their certified refurb iPhones.
Amazon Renewed
Amazon has dedicated a special section, Amazon Renewed, where they offer a wide range of certified, pre-owned or refurbished electronics smartphones at discounted prices. Always make sure to read the product's description carefully about the actual condition of the refurb handset before buying one. All of the refurbished phones listed on Amazon Renewed come with a 1-year warranty.
Other Options
Buying a refurbished phone in the UK can be super easy if you select the right retailer. There are a lot of specialist smartphone retailers and networks that sell refurb mobile phones at lower rates. These include Envirofone, Reboxed, Vodafone, O2, to name a few.
Refurbished Phones Without a Contract in the UK
Finding a new smartphone without a contract is not that difficult today. The majority of the carriers offer no-contract cell phones, either with or without a payment plan. Unlocked refurbished phones, on the other hand, already come on a no-contract basis. This means that you can get a reconditioned mobile phone without a carrier agreement in place.
Certified pre-owned used mobiles without a contract are the best choice for ex-pats staying in the United Kingdom. You can order yourself a free Sim in the UK and make international calls without contractual obligations to keep connected with your loved ones. There are different plans to choose from, including monthly, pay-as-you-go, freedom, and international to suit your individual calling needs.
Make sure the refurb phone you buy is not locked to a single network while making the final purchase. Once you get an unlocked smartphone without a contract, you can opt for any network of your choice.
See here: Best Mobile Virtual Network Operator (MVNO) in UK
Conclusion
In short, refurbished phones can be a valuable option for someone who wants to enjoy the latest mobile features without spending a massive sum of money. Original smartphone makers like Apple and Samsung offer certified refurbished mobile phones at reduced prices with a warranty and return policy. However, there are certain things one should consider before buying one, as discussed above, to be on the safer side.
FAQs about Refurbished Phones
Now, we will provide answers to some of the most frequently asked questions FAQs regarding refurbished phones:
What is a Certified Refurbished Phone?
A refurbished smartphone usually refers to the tested and repaired phone for restoration purposes. However, a certified refurbished phone comes from the original manufacturers and other trusted sources. It's a pre-owned handset passed through rigorous inspections and quality tests.
What Rights Do I Have When Buying a Refurbished Phone?
Even if you purchase a refurbished smartphone, you still have specific consumer rights you should know of. In the UK, when you buy a refurb cellphone from a retail operating in the UK, you've got lawful consumer rights. Not only have you got order cancellation rights, but you're also entitled to a full-payment refund within 14 days.
Other necessary rights that you have when purchasing a refurbished smartphone include:
Satisfactory quality of the goods sold (no damage or fault)
State of the product as described (e.g. a pristine condition if it's listed Grade A)
The product must be fit for the purpose it's supplied for (it should work as intended)
You can request a refund within 30 days if the conditions mentioned above are not met
The consumer rights mentioned above are not entitled to private sellers. That's why it's best to purchase refurbished mobile phones from trusted sources only.
What are the Other Tips to Find a Cheaper Handset?
One thing you should consider while searching for a cheaper handset is the customer service of the retailer. The online store must offer a good customer experience, like user-friendly purchasing and return policies. Always buy an unlocked refurb phone; the mobile phone you buy should not be tied to a specific network.
Are all Refurbished Phones Unlocked?
Refurbished phones are unlocked most of the time when made available for resale at authorised retailers. If you're buying from a private seller (which is not recommended), you may or may not receive an unlocked reconditioned smartphone. If you are not sure whether your phone is unlocked or not, here are some tips and tricks to confirm if your phone is unlocked.
Does Apple Sell Refurbished Phones in the UK?
Yes, Apple does sell certified refurbished phones in the UK now. We recommend buying refurbished phones from Apple Uk Stores. It has a one-year warranty, just like a brand new phone.