If you're not familiar with tech terms, then "the best MVNOs in the UK" could be unfamiliar to you. However, your knowledge base will grow significantly around the subject once you finish reading this detailed article.
What is an MVNO?
MVNO stands for Mobile Virtual Network Operators. Also known as virtual networks, these are third-party operators that run off the primary mobile networks you may have heard of, like EE, O2, Vodafone, and the list goes on. Worldwide, there are approximately 1,000 virtual networks, according to Uswitch, that account for roughly 10% of mobile users.
Signing up to an MVNO means you'll get the same coverage of the network it runs off. Customers opt for MVNOs for several reasons, mainly because of the lower prices they offer. If the network coverage is the same as the network it runs on, why not, right?
| | |
| --- | --- |
| MVNO | Network Provider |
| Talk Home Mobile | EE |
| Asda Mobile | EE |
| BT Mobile | EE |
| GiffGaff | O2 |
| PlusNet | EE |
| TruPhone | Vodafone |
| virgin mobile | EE |
| Tesco mobile | O2 |
| VOXI | Vodafone |
| iDMobile | Three |
| Lyca | O2 |
| Lebara | Vodafone |
| FreedomPop | AT&T |
| SMARTY | Three |
| To the Moon | EE |
| Talk Mobile Network | Vodafone |
| Now Mobile | EE |
SIM-only plans are another reason to opt for MVNOs; many only offer Pay-As-You-Go (PAYG) or SIM-only. In comparison, the primary network providers are widely known for handset contracts.
Some of the larger virtual networks do now offer customers handset contracts. The rise of demand in SIM-only deals has come from those who don't want to spend hundreds of pounds every time a new upgrade for their contract becomes available.
SIM-only deals are perfect for saving money, especially if you already own a handset. The only expense for your mobile is the monthly cost of your chosen bundle; even this isn't necessary if you wish to go PAYG.
The free extras are the benefits you might miss out on from the primary mobile networks that the MVNOs run on. For example, the free Netflix subscription with Vodafone or the free six months of Apple Music with EE.
4G and 5G services usage in the United Kingdom (UK) in 2021
The COVID-19 pandemic significantly changed the dynamics as people came to rely heavily on electronic communications during the public health restrictions. We saw a shift in traffic from urban to more suburban areas. The activity remained in residential areas and city centre, with the handover activity at much lower levels.
Mobile services are ever-incorporated into our everyday lives. Both 4G and 5G provide the necessary connectivity to people in the country. 4G continues to bolster mobile experience in the UK with fast data services. During the year 2021, the BT EE geographic network coverage rose one per cent to 86%, whereas the minor expansions from other Mobile Network Operators (MNOs).
Mobile traffic continues to grow, with the dominant share being carried across 4G networks. From the year 2020 to 2021, the total monthly data consumption increased about 37% year on year. 4G represents the predominant portion of the traffic, with 91% of all the traffic flow. However, 5G is showing an incremental rise in traffic, with a growth of 240%.
More established 4G technology continues to provide services upon which most consumers rely. The rise in 5G deployment and handset availability has seen significant growth but still carries only 3% of the total UK mobile traffic. All MNOs have 98% 4G coverage, whereas individual network operators offer decent 4G coverage outside 99% of UK premises.
More than 83 per cent of survey respondents in the UK had 4G LTE (Long Term Evolution) services on their smartphone in 2021. While only eight per cent had 5G and four per cent did not have either.
Major Network Operators in the UK
The main four Mobile Network Operators (MNOs) – EE, Three, O2, and Vodafone began rolling out 5G back in 2019 and are continuously expanding their coverage. The 5G rollout is reaching out into busy suburban areas, transport corridors, and urban localities. 5G network providers focus on adding capacity into the urban areas because it represents a small portion of the UK landmass.
It is offering enhanced services and additional capacity to existing mobile network data services. 5G is expected to be available from at least one operator outside 42-57% in the UK premises. Deployment of 5G continued its pace in 2021, increasing from only 3000 in 2020 to 6,500 5G mobile sites across the UK.
The consumer adoption remained modest, rising to over 6 million handsets in 2021 from a mere 800,000 devices in 2020. That represents around 10% of all active devices for the MNOs.
5G enables MNOs to explore and develop private networks and enjoy greater control over operational processes with instantaneous communications and high quality of service. Several operators are investing in private 5G networks, including O2, Talent, Verizon, and Nokia.
How Big is the MVNO (Mobile Virtual Network Operator) Market in the UK?
MVNOs (Mobile Virtual Network Operators) is a highly scalable business right now, especially in the UK, with high mobile wireless services demands. MVNOs are the Mobile Virtual Network Operators using large-scale wireless carriers to provide network coverage to the users.
Do you know why people are more influenced to buy the MVNO than the original carriers? Ting's recent survey has solved this mystery. As per the report, people using the mobile virtual network operator have half of the monthly carrier bill compared to the persons using the major carriers. We can say that these virtual network operators are offering more quality services with high-end data speeds calling and text facilities at lower rates.
Around 90% of the consumers who moved from a major carrier to a virtual network operator have sensed a decline in the bill and an upsurge in quality. That is possible because the virtual network operator utilizes other major carriers' sources and manages to offer fewer fee bundles by cutting down the cost.
Impact of Covid-19 on Network Operaters
There has been a decline in the MVNOs market during the COVID-19 period in 2020 due to disturbance in the supply chain and other issues. However, the second half of 2020 proved great, and the market again started blooming. If we focus on the stats of market growth for MVNOs, these represent a steady growth in the next few years.
The global revenue generated by MVNOs represents a CAGR value of more than 7%, and revenue will touch $139,660 million by 2031. These stats are also backed by another survey, where the UK market size was projected near to $125 billion by the end of 2027. Both the surveys share similar statistics validating the projection of the business.
Moreover, the UK's MVNO market is expected to rise with a CAGR of more than 10% within the period of 2021 to 2027.
This rapid increase in the market value is expected for many reasons. A few reasons for the market growth of MVNOs include the customers acquiring cheap services, profit maximization opportunities, and the upsurge in customer numbers.
Which Market Segment MVNOs Targets?
Are you curious about what market segment MVNOs are targeting right now and the niche areas? Here are all types of markets and industries which MVNOs should capture as per Peppers and Rogers Group:
MVNOs must be coupled with Content:
The target niche here is music, games, videos, and other entertainment segments, which should align with the MVNOs bundles. Moreover, this target market helps to acquire customers interested in a specific type of Content that is trending at that time.
Combined Services with MVNOs:
In this busy era, no one would deny the idea of getting a single bill for the internet, calls, texts, TV, and other entertainment channels. For example, MVNOs can be converged with other services to form an all-in-one platform.
Focus on one segment:
There are many segments in the industry regarding the types of customers, and no MVNO can cover all. But an MVNO can focus on 3-4 segments to provide their services. For example, focusing only on business customers or migrants wanting to reach out to their home countries will lead to more sales.
Cheap Bundles:
Less price has always been a catch in the competitive markets, and the MVNO market is one of them. MVNOs offering cheap bundles and more data limits at less price can captivate more customers. You can utilize the usual or traditional marketing strategies to cover the cost of cheap bundles to reach price-conscious customers.
Service Differentiation:
MVNOs can target customers with loyalty points, products, financial services, and other benefits depending on the company's resources. For example, an MVNO company can offer loyalty points to customers once they start using their network. After a specific time, the customer can utilize these points for their benefit. This way, an MVNO can strategize to acquire more customers.
As per Mckinsey, a company that manages to launch an MVNO can succeed in very little time. The virtual network will utilize the existing market tactics, strategies, media team, customer database, and all other resources for the business's success.
If we break down the MVNO market, we can conclude that around 50% of MVNOs market revolved around the discount, telecom, and 20% around retailers and business owners. Approximately 30-35% MVNO market is focused on the migrants, M2M, etc.
Best MVNOs in the UK
Are you considering switching to an MVNO? If you want to know which one best suits you, take a closer look to identify the best MVNO in the UK with us.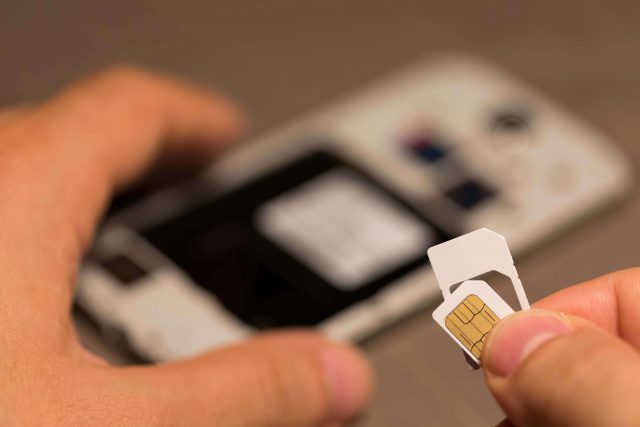 1. Talk Home Mobile
Best suited for ex-pats, students and families who are looking for national and international calling.
Talk Home Mobile is an MVNO that runs on the UK's best network, EE. Talk Home is flexible for users with no contracts or obligations and doesn't require a minimum sign up period or credit checks when you join the network.
Users can purchase thirty-day best UK MVNO plans with set minutes, texts, and data or use their credit at the standard rates. There are many plans created for different countries to choose between, all with different values, so customers can choose a lower denomination if they please.
Being one of the best MVNOs in the UK means that Talk Home is easily accessible to customers. All plans are available for purchase online, as well as the function to top-up and send mobile credit to family and friends.
You can also purchase Talk Home top-up from a range of distributors and terminals. Many local off-licenses offer users this service if they prefer to pay in-store.
PROS
Best Network: Talk Home runs on EE, which is voted as the UK's best network.
No contracts, Flexibility: When you join Talk Home, you have complete freedom. Users aren't contracted to fulfil a contract and can use the service as and when they wish.
High-Quality Call: A massive bonus for Talk Home users is international calling. International plans are great, featuring low rates for multiple destinations.
CONS
No Mobile Handset: Talk Home Mobile offers SIM-only plans with no option of getting a mobile handset on contract.
2. Asda Mobile
Best suited for those who are looking for convenience but do not require a lot of calling time.
Asda Mobile is another mobile virtual network operator that EE powers. The service offers PAYG plans where users can select bundles of minutes, texts and data. Although the service is affordable, the value of the plans isn't a selling point. Many of the other best virtual network operators in the UK offer customers better value plans for less.
Customers who prefer a contract type plan can set up a monthly payment to keep receiving the bundle of their choice. Asda Mobile also offers several add-on bundles, so users can add extra if they run out specifically on what best suits their needs.
PROS
Convenient Top-Up: Users can make top-ups in any Asda store, suitable for those who also shop at Asda.
Network Coverage: The coverage offered by Asda Mobile is good and covers a wide range of areas. Usability is high, and customers won't struggle to connect calls in specific regions as some competing MVNOs do.
CONS
Value: Although Asda Mobile offers users a range of different bundles, there is a lot of competition and plans that offer customers more value for their money.
Bundle Issues: The bundle management is flawed, and customer reviews show that they have problems accessing the remainder of their plan.
3. BT Mobile
Best suited for family households who are potentially looking for a Wi-Fi package too.
BT Mobile offers handset and SIM-only deals, a bonus for users looking for a new device. The SIM-only contract is a minimum of 12 months, with no offer of monthly bundles on a Pay-As-You-Go basis.
PROS
Device Contracts: As well as mobile plans, BT also offers device contracts, a plus for someone looking to get mobile as well as a plan. However, they will be contracted in for a length of time.
Extra Features: The higher your mobile plan is the more benefits that are available to you. Some plans offer users free BT support through the BT app.
CONS
No PAYG Plans: Even the SIM-only plans are 12-month contracts. Users are tied in and will have to pay a fee if they wish to leave the network.
Broadband Discounts: There are discounts on mobile contracts available but only to users of the broadband service that BT offers.
4. GiffGaff
Best suited for students who are on a budget.
Another UK MVNO is Giffgaff, which runs on the O2 network. They offer value rates with several different bundles, and it's a popular virtual mobile network operator among students. Although they provide both the handset and SIM-only plans, some areas suffer from reduced coverage as it better covers busier areas.
Giffgaff offers a unique customer experience as it's their community members who help with enquiries. The network is particularly popular with younger users, namely students who can purchase low-cost best UK MVNO plans with high data usage.
PROS
Good value: Giffgaff offers both handset and SIM-only contracts. The SIM-only plans aren't for a selected amount of time.
Handset and SIM-Only Deals: Users can open a contract for handsets or choose SIM-only if they already have a device.
Sell/Exchange Old Devices: GiffGaff allows customers to sell old devices or part-exchange them for a new handset.
CONS
Coverage: In the quieter areas, the network coverage isn't as good as in other areas.
5. Plusnet
Best suited for low-budget users or existing Plusnet broadband customers.
Plusnet is one of the best MVNOs in the UK that offer users packages for low rates. Those who are existing customers of their broadband service benefit from a higher discount.
The MVNO is owned by BT but runs on the EE network and provides excellent coverage. Beyond their Coverage, PlusNet's recognised for its value tariffs. Some of the lowest tariffs start from £7.50 per month.
PROS
Broadband Users Added Value: Existing customers of the broadband service are eligible for discounts on their mobile tariffs.
Network Coverage: As EE powers this virtual network, they have better coverage than competitors who run on other networks.
CONS
Low Data Limits: Although excellent value for money, the data limits on PlusNut tariffs are low. For users who require larger bundles of data, you might consider another mobile virtual network operator.
Handsets Contracts: Similar to a handful of other MVNOs, PlusNet only offers SIM-only plans. It's common, however, inconvenient for those who want a handset and monthly bundle.
6. Truphone
Best suited for convenient but low maintenance users who do not have high mobile phone usage.
This MVNO is another one of the UK competitors offering users a convenient and flexible mobile service. With a heavy focus on international calling, the network is available in over two hundred destinations worldwide.
Although covering a wide range of destinations, many users complain of service number restrictions that the network has in place.
PROS
International Calling: The MVNO's heavily based around international calling and, therefore, offer rates that align with this.
Convenient: Topping up is easy and quick, making it convenient for those on the move.
CONS
Customer Service: Most review sites have negative feedback from old or existing customers.
Restrictions: There are many complaints of service number restrictions when using the network.
7. Virgin Mobile
Best suited for users looking for the handset as well as a monthly bundle.
Virgin Mobile offers good value, usually in line with competing MVNOs and appealing offers like data rollover and free messaging on social media platforms.
However, it falls in regards to the flexibility it offers to users. With no PAYG plans available, customers must be willing to enter a contract. As well as a limited number of bundles available, this might not be the virtual network operator for you if you're looking for freedom and variety.
PROS
Rollover Data: Users can roll over unused data to the next month with Virgin Mobile.
Messaging: Instant messaging on social media platforms like Facebook and Twitter is not cut from your data allowance.
Virgin Wi-Fi Hotspots: Customers of Virgin Mobile get free use of all Virgin Wi-Fi hotspots, which scatter in shopping centres, hotels and coffee shops. There are 5 million in total.
CONS
Lack of Choice: Some of the other best virtual network operators in the UK offer a more significant range of monthly bundles.
Non-flexible Contracts: 30-day bundles aren't available. When users join the MVNO, they're required to sign up for a minimum of 12 months.
8. Tesco Mobile
Best suited for existing Tesco customers who aren't looking for large allowances.
A low-cost UK MVNO is Tesco Mobile, operated by a massive UK supermarket retailer, Tesco. They use O2 as their network provider or Three if you're in Ireland. With various PAYG plans to choose from based on your mobile consumption, users have complete flexibility.
Tesco's pricing is competitive; they offer excellent value. However, some features that you may expect aren't readily available. Wi-Fi calling, 4G calling and inclusive roaming are some of the features that aren't provided by Tesco Mobile but are commonly available elsewhere.
PROS
Variety of Options: Be prepared to go through the options for this MVNO. There are loads of Pay-As-You-Go options to choose from based on your usage preference.
5G coverage: Tesco Mobile currently offers tariffs that have 5G coverage.
Tesco Clubcard: If you're a member of the Tesco loyalty programme and have a Clubcard, you'll be eligible for some of the deals they offer.
CONS
Data Coverage: Compared to some of the other best MVNOs in the UK, the 4G coverage isn't as good.
Inclusive Roaming: Outside of Europe, Tesco mobile doesn't offer users inclusive roaming, which means extra charges will incur.
9. VOXI
Best suited for social media lovers and users whose main priority is data.
VOXI is the network of the youth. With complimentary social media usage, it's not difficult to work out the audience who favour the network. It's run on the Vodafone network and is known for its excellent value for money. Users who are heavily dependent on data may find themselves edging towards VOXI because of these benefits.
Although they have the wow factor with social media deals, currently, they do not offer PAYG plans. Contracts for a minimum of 12 months apply. If you're looking for a more flexible arrangement, consider a competing MVNO.
PROS
Free Social Media Usage: Social media usage is endless and doesn't get deducted from the user's data limit.
Good Value: Plans offer users a good number of benefits for the price.
CONS
No Pay-As-You-Go: There's not an option for pay-as-you-go. Only bundles are available.
Limited Plan Choices: Although the value for what's offered is good, there isn't a significant variation of plans to choose from like other MVNOs.
10. iD mobile
Best suited for users wanting flexibility with no bundle requirements.
ID is a great UK MVNO for users who are looking for flexibility. With PAYG bundles, customers have freedom in how long they want to use the service.
The virtual mobile network is run on the Three network. Although some areas offer excellent coverage to users, this doesn't apply everywhere. Many customer complaints are based on the poor network connection they receive.
PROS
Flexibility: Pay-As-You-Go bundles are available, offering flexibility to customers who aren't looking to be tied into a 12-month contract.
Data Rollover: Unused data can be rolled over into the following month, so you never waste what you haven't used.
App available: Having an app makes using features easier and is convenient for topping up or renewing bundles.
CONS
Coverage: The MVNO runs on the Three network, and some areas suffer from a more mediocre network connection.
Limited Bundles: ID mobile isn't currently offering a wide range of PAYG bundles compared to the best virtual network operators on the market. For customers who are heavily using their mobile, this isn't ideal.
11. Lyca Mobile
Best suited for users who require massive data allowance and want a monthly paid contract.
It mainly focuses on users whose primary need is to make international calls. It's one of the best MVNOs in the UK that runs on the O2 network.
They offer short term plans for those who aren't looking for long term contracts. A selling point for many will be the high data limits on offer, including an unlimited data option. You must note that Lyca is limited to EU roaming and does not currently offer Wi-Fi calling.
PROS
Unlimited Data Option: For customers who are looking for data-rich best UK MVNO plans, Lyca offers an unlimited data option.
International Calling: A big focus of this MVNO is international calling at a lower value than many leading network providers.
Plan Length: Lyca offers users more flexibility with shorter length plans than the standard 12-24 month contracts.
CONS
4G Coverage: As Lycamobile is an MVNO that uses O2's network, the 4G coverage isn't as good as EE's.
12. Lebara
Best suited for ex-pats or individuals who have family/friends abroad. International calling may be included in your bundle.
An MVNO running on the Vodafone network, Lebara is mainly known for its international calling. Many of the bundles are offered to give users an allowance of minutes that can be used to call abroad at no extra cost. With thirty day bundles that can be changed or cancelled at the customer's discretion, Lebara offers flexibility to users.
Regardless of its selling points, Lebara lacks the extra features that most MVNOs offer. Lack of simple extras like Wi-Fi/4G calling might make you consider researching other competitors if they are something you expect.
PROS
Free International Calls: Many Lebara plans give users an allowance of minutes that can be used to call internationally without costing more.
Flexible: The bundles offered are 30 days long, with no contractual obligation to continue. However, the PAYG rates aren't competitive, so users might consider sticking to the bundles to get more value.
CONS
Lacking Features: Another MVNO that doesn't offer standard extra features like Wi-Fi calling and VoLTE.
13. FreedomPop
Best suited for users who are looking for basic features and free international calling*.
FreedomPop is a mobile virtual network operator that also offers a calling and texting app. A primary focus of the network is international calling; many countries are free to call. However, some will come at extra costs depending on the rate per country.
Users can come and go when they like, as the MVNO is free to join. No contracts are necessary. With only monthly plans that have no contracts, there's complete flexibility. Users looking for more features at no extra cost may be hesitant about FreedomPop, as additional features such as Wi-Fi calling are premium and cost more.
PROS
App Available: There's also a mobile app available where they offer texting and messaging to users.
International Calling: FreedomPop offers free international calling to several destinations, which is a huge benefit.
Flexible: No contracts, so users have flexibility and freedom in how long they continue to use the service.
CONS
Features Cost Extra: Some features like free-roaming aren't available, while other features like tethering come at an extra cost.
Low Data Limits: For users who require higher data packs, this might not be the best MVNO in the UK for you. Data bundles are pretty low and do not offer unlimited data like other MVNOs.
14. SMARTY
Best suited for users who want a high data allowance to stream or download.
SMARTY is one of the UK's best MVNOs that offer low-cost sim-only bundles. Many of the bundles have a high data allowance. The innovative feature that they use is giving users a discounted rate when they don't use the entirety of their data allowance.
This MVNO runs on the Three networks. As mentioned with other competitors who also use Three's infrastructure, the network coverage depends on the area. Users in certain areas tend to have a significantly weaker connection.
PROS
Flexible: It offers users freedom with their mobile plans. There is no contract, making sure they don't have to continue using the service for a set amount of time.
Unlimited Data: Smarty offers bundles that contain unlimited data, while many of the competing MVNOs have low data limits. If customers are looking for high data usage, then this is a network to consider.
Discounts on Unused Data: For those users who do opt for more substantial data usage, if you don't use it all, Smarty will discount your plan.
CONS
Lack of Options: Plans offered by Smarty are ideal for sim-only users. However, consider a different network if you're looking for an MVNO that provides handsets and monthly bundles.
Limited Features: Wi-Fi/4G calling and VoLTE features are unavailable to Smarty users. They've also not yet made 5G plans available.
15. Now Mobile
Launched back in 2010, Now Mobile has managed to earn a lot of satisfied active users with their top-notch network service on a national level and multilingual customer experience. The unique selling point for the company was the user retention that just the customer acquisition and the idea worked great for them.
Now Mobile has successfully pushed the competitors away with their active customer service and innovative bundle offers. Moreover, it is interesting to note that the MVNO was able to get most of the market shares from the leading brands in just six months. Most consumers love the MVNO due to its high-value monthly plans (which distinguish them from the competitors). For example, the service provider offers 50% off on most holidays and even 50% off to new users for the first three months.
Pros:
Speed: Mobile has captivated most customers with its outstanding data speed. The MVNO is powered by the EE network as well.
Flexible Contracts: No customer would like to go for an over-priced bundle and rigid contract terms and conditions. Now Mobile offers flexible plans and packages for customers.
International Calls:  Gone are the days when you think twice before making any international calls because of pricing. Now Mobile offers cheap call rates for over 250 destinations.
Cons:
Fewer Bundles: The company offers fewer bundles as compared to the competitors.
TalkMobile Network:
The MVNO was launched back in 2012, and since then, the company has expanded to the seventh sky. Starting from the traditional calling cards, the brand has established its foundation across the UK now over the Vodafone spectrum. The brand motto was to offer services to the Ethnic community and provide them ease in international calling.
The unique selling point of business was to break the association of the international corporations who have monopolized everything back then. Moreover, the simplicity of the brand impressed the customers. Additionally, the high-quality international calls at such a cheap rate have always been a catch for the consumers.
Pros:
Signal strength: Talk Mobile runs over the Vodafone network, and the signal strength is powerful in all the areas of the UK.
No Obligations: Talk Mobile lets people join or leave the network whenever they want without any extra charges and useless contract deals.
Purchase Online: The MVNO is easily accessible to consumers all over the UK with an online purchase, and you can even send top-up cards to your friends and family as gifts.
Cons:
No Unlimited Data: There are no bundles or packages that include unlimited data options.
To the Moon:
Powered by EE, this MVNO provides customers with an immersive experience of high-quality calls and completely affordable bundles that last for 30 days. To the Moon offers all plans with 4G LTE data service alongside Wi-Fi calling and unlimited UK texts and talks.
Moreover, the consumers can get Amazon Gift Card by inviting their friends and family members to this MVNO. Furthermore, the person transferring their number to TTM can get £5 credit.
Pros:
Speed: The superfast data speed of TTM has always been a plus for customers all over the UK, and the flexible bundles serve as a cherry on top. You can choose from the 23 bundles listed on the website.
Active Customer Support: Have any problem with TTM network coverage or bundles? No worries, active customer support will solve your problem in no time.
No Fees: You can get a free debit card with the TTM SIM purchase and activate the account without any subscription fee.
Cons:
SIM Only Plans: TTM offers SIM-only plans across the UK.
MVNOs Offering Best 4G Bundles
If you are not having the latest 5G phones and still want to enjoy the best service, it is worth considering the top-notch MVNO and suitable plans to enjoy the 4G network. Here is a list of MVNOs offering Best 4G Bundles:
Talk Home Mobile
Want the cheap rates of text, talk, and the best 4G data bundles across the UK? Try Talk Home MVNO as it provides the customers with the lowest international and national rates with over 20 destinations. Moreover, the MVNO offers 50% off for the first three months.
4G Package: Subscribe to a 10GB data bundle with unlimited text and talk for £5 (lowest) or unlimited data, text, and talk with £12.5 (highest).
FreedomPop
A wireless network with no tower and infrastructure offers Sprint's network the best talk, text, and data service. Sprint MVNO- Freedom Pop can be considered one of the largest virtual networks with flexible contracts.
4G Package: If you need a bundle with limited calls, text, and data, Freedom Pop is an ideal choice. You can subscribe for $19.99 a month with 1GB of 4G LTE data and unlimited calls and texts.
Virgin Mobile:
Speed, coverage, and top-notch service- that is what Virgin Mobile MVNO is all about. This mobile virtual network operator lets you enjoy the same speed and coverage as the parent network in an MVNO infrastructure
4G Package: Subscribe to virgin Mobile's bundle over Sprint MVNO with $35 a month and get 5GB of 4G LTE data and unlimited calls and texts. You can upgrade the bundle to enjoy unlimited 4G data for $60.
BT Mobile:
BT Mobile MVNO is best suited for those who want to rule their world and have a customized data bundle. The MVNO's coverage covers 99% of areas of the UK with steady signals.
4G Package: You can subscribe with as low as £13 a month with a 4GB 4G LTE data bundle and unlimited calls and texts as well on a 12-month contract basis. Upgrade this package to 25GB £20 a month.
MVNOs Offering Best 5G Bundles
BT Mobile:
The MVNO launched the 5G network coverage back in 2019 and can be considered as the UK's first MVNO to acquire this title. Moreover, the 5G coverage was accessible to the same customers on the EE network, i.e., 168 towns and cities.
5G Package: All the SIM-only deals are applicable for 4G and 5G (hence you can subscribe to any of the bundles mentioned above in the 4G section)
Subscribe to 100GB 5G data plan for £30 a month on a yearly contract.
ASDA:
ASDA Mobile MVNO has the 2nd best coverage for 5G across the UK, available at 124 locations with steady signals. The MVNO was over EE network but shifted to Vodafone in 2021 and now covers 99% of the UK population with their 4G and 5G network coverage.
5G Package: You can subscribe to any standard bundle available on the ASDA website with an extra £10 to use over 5G.
Lebara:
Lebara Mobile also utilizes Vodafone's spectrum and covers more than 124 locations as other MVNOs over this spectrum.
5G Package: You can use all the standard packages on the 5G network without any additional charges.
Subscribe to a 3GB data bundle for only £5 monthly without any contract.
MVNOs Offering Best Calling Bundles [National and International]
Talk Home Mobile:
Talk Home Mobile serves its users with the best value for money. Thus, offering flexible call bundles and rates for each county, Talk Home has been the most popular MVNO in the UK. You can get 1000 minutes for £10 for India, 700 minutes for £20 for Pakistan, and 350 minutes for £20 for Nigeria every month.
LycaMobile:
LycaMobile MVNO offers the best calling rates for local and international calling in the UK. You can dial any UK's landline at 12p and the UK's Lyca number free of cost. Moreover, calling on other networks within the UK costs 19p and International calling at 12p standard rate.
SMARTY:
Smarty MVNO also offers different rates for different countries. Calling to most of the nations will cost 19p per min.
Overall Best MVNO in the UK:
Talk Home Mobile:
Families, friends, students, and business owners love the Talk Home Mobile MVNO for local & international calling, superfast data speeds, and steady internet coverage. This MVNO has network coverage for more than half of the UK.
The unique selling point of this MVNO is no contracts and obligations, and users can cancel the subscription at any time without any additional charges. Being easily accessible to all the consumers across the UK, Talk Home tops the list and is considered the best MVNO in the UK.
FAQs
What is MVNO in telecom?
These third-party network operators operate from the leading operators, often providing the same services at lower prices and offering PAYG plans.
What does MVNO stand for?
MVNO stands for Mobile Virtual Network Operator.
Why are MVNOs cheaper?
As MVNOs do not need to have their network, they can offer customers lower prices. They run off the main operator networks and, as a result, can show cheaper plans while leveraging off the same level of coverage. No infrastructural and operational costs help them cut down on their rates.
Conclusion
If you're looking for a cheaper alternative, then you should be considering an MVNO for your next service provider. There is a vast array of options for you to choose from. Whether you need international best UK MVNO plans, big and unlimited data bundles or a cheap basic plan, there's an MVNO plan for you.
As we've discussed in this blog, you're almost certainly bound to get a bargain when you opt for an MVNO. So, it's great if you're on more of a budget. You're guaranteed to be saving some extra cash at the end of each month, with no obligation to continue with the network you've selected. You can opt-out at any time with no outrageous cancellation fee.
Let us know if you're already using one of the mentioned MVNOs carriers in this blog and if you enjoy the service you receive. Connect with us on social media to get the conversation started!