Overview of Europe From Travelling Point of View
From the beautiful Swiss landscapes to the city of love – Paris, to smoke filled coffeeshops in Amsterdam, to the exquisite beaches of Greece. There's a lot to see in Europe, and you won't have any problem filling your time with engaging activities. Whether you are spending a few weeks on vacation or backpacking Europe, travel for months.
The continent will be surely awestruck you by its epic history, natural beauty, and dazzling artistic and culinary diversity. You will find beautiful beaches, fantastic wine, historical architecture, and wonderfully welcoming people. Though the countries are close in proximity, each country is incredibly different from the next.
If you're planning to travel to Europe for the first time, you'll find a lot of diversity and a peculiar way of how things work in Europe. Therefore, we wrote this Europe travel guide to help you enhance your experience. It can be challenging to figure out the best destinations, find hotels, get around, and have a worthwhile experience.
This extensive guide will give you an overview of European travel. And how to travel to European countries better, longer, and smarter. Sit back and enjoy your virtual backpacking Europe tour.
Interesting Facts About Europe
Europe is one fascinating continent where you can find incredible feats of nature and humanity combining together. The continent has the smallest town to the biggest church in the world. Some of the interesting facts about Europe are:
The Louvre is the most visited attraction in Europe, with over 10.2 million visitors.
A country free of mosquitoes isn't it astounding. Iceland is considered to be completely free of mosquitos.
Belgian chocolate is famous. Over 800 tonnes of chocolate is sold at the Brussels Airport each year.
The St. Peter's Basilica church in the Vatican City, in Rome, is the largest in the world.
The Danish Monarchy, known as the Kingdom of Denmark, is the oldest European monarchy. They are ruling for more than 1,000 years.
Do you love castles? The Czech Republic has 932 castles and 1,187 stately homes, more than any other country on the continent.
You'll find dozens of unique cultures across Europe, and over 200 languages are spoken on the continent.
The tallest building in Europe is in St. Petersburg, Russia, with a whopping height of 462 metres.
La Sagrada Familia is taking way longer to build than the pyramids. Construction on the famous basilica started in 1882, and Barcelona aims to complete it by 2026.
The British Museum in London sees around six million visitors each year. But only a handful know; only 1% of the museum's collection is on display.
What to Expect
Eastern Europe:
The countries are generally known as behind the Iron Curtain. Eastern Europe comprises Bulgaria, Belarus, Czech Republic, Poland, Hungary, Moldova, Russia, Romania, Ukraine, and Slovakia. It is comparatively cheaper and the best fit for budget travellers. Eastern Europe houses some of Europe's top historical attractions. Such as the State Hermitage Museum, Prague Castle, and Auschwitz.
Northern Europe:
It is better known for its natural phenomena, the Northern Lights. If you're looking to see the natural wonder, you will have to visit in the winter when such conditions are prime. Countries in the region are Denmark, Estonia, Finland, Iceland, Norway, Sweden, and the United Kingdom.
Southern Europe:
Close to the Mediterranean, all these countries are among the most visited European destinations. Including Spain, Italy, Malta, Greece, Croatia, Bosnia and Herzegovina, and Montenegro. The region is known for fantastic sailing opportunities, historical landscapes, and natural wonders.
Western Europe:
Housing some of the most popular destinations, Western Europe attracts millions each year. Including Austria, France, Germany, Netherlands, and Switzerland, you will find yourself attracted to Eiffel Tower, the breathtaking Alps, and the Dutch Van Gogh Museum.
Travel Ban in Europe:
Due to the global COVID-19 pandemic, travel to most European nations is restricted and subject to strict guidelines. The restrictions are in place to curb the spread of the coronavirus. To efficiently protect the health and well-being of all Europeans and travellers.
The European Commission is focusing the health and safety measure. Simultaneously, allowing people to meet friends and family, travel for work and make sure free movement of goods and services and citizens.
The European Union countries have agreed upon a coordinated approach to restricting free movement. The Re-open EU provides comprehensive information on the measures in place. That includes quarantine and testing requirements for travellers, the EU Digital COVID certificate for free movement. Mobile coronavirus contact tracing and warning apps and many such measures.
A colour code depicting the epidemiological situation of the region is updated weekly. As the situation evolves rapidly, it is advisable to contact the concerned EU Member State/EEA Country authorities to verify the ground reality.
Before You Go:
Before Europe enchants you with its diverse cultures, cuisines, and astonishing landscapes. You should be fully prepared and take into account everything you would need beforehand. Staying connected while on the go can be very tough, but we'll introduce you to a unique and reliable solution. Keep reading to make your trip safe and secure.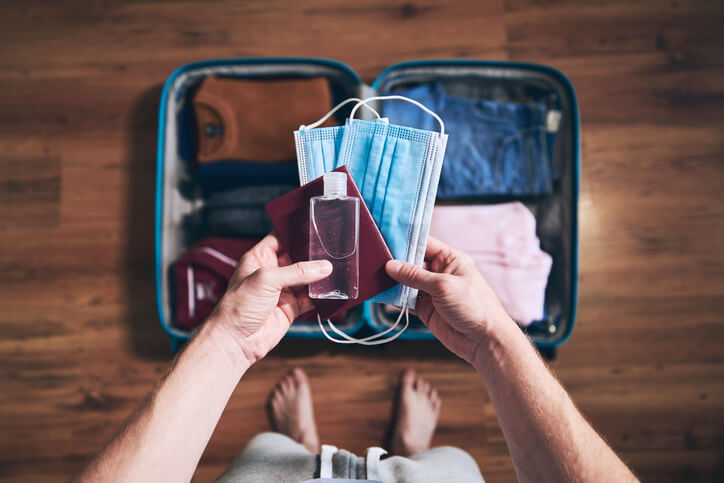 Passport and Visa
The first thing you need to prepare to get off the ground is your documents – passport and visa to the countries you're visiting. If you're a US or Canadian citizen, the only thing you need is a passport.
You'll need a travel visa on your passport by the government to allow you to enter the country. US and British passport holders don't need a visa to visit the Schengen Area but will need an ETIAS visa for business, tourism, and transit. With a Schengen Visa, you can see almost all of the European nations without any border checks.
Health (COVID Effect)
Due to the global pandemic affecting nations worldwide, European countries have made it mandatory to bring vaccination proof. Generally known as the vaccine passport, a negative COVID-19 test result and proof of medical insurance is a must for almost all European countries.
Nations have also introduced measures to gather health information in a single certificate or digital app. You most probably will be asked to present the health documents at your departure airport, at customs in Europe and upon your return to your home country.
Money and Duty-Free
While travelling to Europe, you can carry a set amount of money and luggage with you. There's a limit on how much cash money you can travel with. You'll have to declare the cash if it's more than 10,000 euros (or equivalent in your local currency) whenever entering or exiting a European nation.
Also, when packing your hand luggage, make sure any liquid, cream or gel is "travel size," which is less than 100ml. Carry on, or hand luggage of only 7 kg is allowed per person for Economy Class passengers. In comparison, Business and First Class passengers have a more lenient baggage allowance.
Duty-free stores are an attractive perk of international travel. It allows you to purchase an item without paying import, value-added, sales, or other taxes. You can find duty-free shops at most international airports, including chocolate, perfume, liquor, and many such items.
Stay Connected
Most travellers to Europe complain of hefty roaming charges and phone bills. But how to stay connected for less while roaming around Europe? You can easily and cheaply connect with your loved ones than you might think.
Always steer clear of using your home network to roam in another country. Roaming charges can have a multiplying effect on your monthly phone bill. So, try not to incur the hefty roaming charges.
You can always utilise the free Wi-Fi hotspots in urban localities to make free calls and chat with friends worldwide. But finding Wi-Fi hotspots and then connecting to them can be a headache.
The ultimate solution can be an international SIM card that will allow you to always stay in touch while on the move. Talk Home Mobile offers you free-roaming throughout the EU, so you never lose the connection with your loved ones.
Planning Your Trip
Where to Stay
You can find a wide range of lodging options in European travel, from cheap roadside hotels to luxurious boutique hotels. You can also find hospitality exchange services like Couchsurfing and many local clubs ready to host nomads and backpackers.
Where you choose to stay entirely depends on your comfort needs, budget, and who are you travelling with.
Booking Your Tickets
Every time you plan to have an economical trip to Europe, the never-ending mind battle starts. We stress how to allocate the budget and arrange low-cost activities properly. Finding a cheap ticket is the number one concern and sometimes the most significant cost of the journey.
Finding a cheap airline ticket to Europe requires effort and time from your end. Employ online travel search engines to look for available flight tickets. Major websites or online travel agents (OTAs) are:
JetRadar
TripAdvisor
Google Flights
Kayak
Momondo
Expedia
Routes to Follow
Don't expect to see everything Europe has in one trip. Your itinerary is bound to get waylaid with so many lovely places to visit.
1. Britain and Ireland
You can begin your journey with London, the greatest but most expensive city in the world. Move to Oxford and head to Snowdonia, Welsh, York. Then pop across the North Channel to Belfast, and wind down on the beaches of Ireland.
2. France and Switzerland
Begin with Paris – Europe's love city and venture to the vineyards of Loire Valley. Head to the best surfing beaches of Bordeaux. Relish the peaks of the Pyrenees and the magic of Corsica.
Also, don't miss the skiing and climbing experience in the Swiss Alps. End your trip by relaxing at the riverside in Zurich.
3. Benelux, Germany and Austria
Start from Amsterdam's beauty before heading to the enjoy canals in Bruges. The spectacular old town of Cologne can be your first stop in Germany. But make sure to visit the riotous bars and port of Hamburg.
Virtually no city can compete with the style and energy of Berlin. Tour through Munich, while Bavaria's capital boasts everything from snowy scenery to beer-fuelled Oktoberfest. Crossing the border to Austria, you will get the scenic Mozart trails welcoming you to Salzburg. Finally, end your trip with the calm and composed boulevards of Vienna.
There can be many other itineraries for you to follow along the European landscape. Some of them are:
Spain, Portugal and Morocco
Italy
Central and Eastern Europe
Scandinavia
Russia and the Baltic Coast
The Balkans
Greece and Turkey
Cheap Place for Students:
Travelling on a college budget can be difficult but not limited. You can find many cheap European destinations that will not puncture your pockets. Some of the most affordable destinations in Europe are:
Bulgaria
Poland
Romania
Hungary
Ukraine
The Czech Republic
Croatia
Latvia
Slovakia
Portugal
A little research before planning your trip can save you a lot of money. The process will stretch your dollars further and allow you to travel far and wide without having to worry about going broke.
While Stay in Europe:
Europe is a massive and magnificent place with multiple countries and diverse itineraries. It is essential to plan your route, mode of transportation, and where you will be staying. As it is crucial with only a 90 days limit on a tourist visa.
Things to Do & Places to Visit
There are virtually millions of things to do and see in Europe. From watching the dolphins in Madeira to visiting the master chocolatier in Brussels or getting dazed by the northern lights of Iceland.
It would take a lifetime to visit all the fantastic places in Europe. But, as the resources and time are always limited, you'll have to whittle down your list. Some of the things your European bucket list should have are:
1. Discover Sete Cidades & Lagoa do Fogo – Portugal
An island of Sao Miguel to see the splendid beauty of two lakes. Explore the thermal pools in the Caldeira Velha natural park and the incredible flora. It can be your trip of a lifetime with marvellous landscapes.
2. Get your dream ride with Santa's reindeer – Finland
Experience the magical sensation by visiting the Santa Claus Village in Finland. The Rovaniemi village is located near the Arctic Circle to meet Father Christmas.
3. Find Yourself in the Extraordinary Meteora – Greece
Meteora is one of the spectacular religious sites. Discover the Orthodox monasteries built on rocks. You can trail through the UNESCO World Heritage site and savour each moment.
4. Discover the romance on the canals of Amsterdam
You can enjoy a romantic cruise on the canals of Amsterdam. One of the perfect destinations for lovers to relax, shop, visit museums and go on boat trips.
5. Refresh in the Krka National Park – Croatia
The Krka National Park is unique and splendid heaven on earth. The park is splendour and magnificent cascades of water pouring into lakes of turquoise crystalline water. Take a shuttle back to your car when leaving the park.
6. Sail Between Two Continents – Turkey
Istanbul is a beautiful destination with its beauty and splendour. The lively bazaars and quiet walks in the city are very gentle. The Bosphorus brings a sweetness to the city, while the cuisine offers you a saltish flavour. Cruise between the two continents to feel the time and history.
7. Go Pirate Hunting – Greece
Wouldn't you love to go back in time to see how pirates roamed the seas? Head over to the sublime Zakynthos Island with a warm and electric blue sea. Discover the "Panagiotis" wreck from 1980 on one of Europe's most beautiful beaches.
8. Discover Waterfalls – Croatia
The most beautiful national park in Europe, the Plitvice Lakes National Park between Zagreb and Zadar, is gorgeous. You'll find some splendid landscapes to treat your eyes with natural beauty.
9. Tea on the Thames – United Kingdom
London is the epicentre of fashion, music, architecture, nature, shopping. Whatever you're passionate about, you'll find happiness in London. One of the constantly innovating cities of the world. During the hour-and-a-half cruise on the Thames, you'll get to see the beauty of the city and enjoy a sumptuous meal.
10. Balloon Flight over Dordogne Valley – France
France, without a doubt, is a magnificent region of Europe. The Dordogne Valley or the village of Rocamadour is among the most beautiful villages in France with the Basilica of St. Sauveur, the fortress of Castelnau-Bretenoux, the Castle of Montal. A flight in a hot air balloon over the sublime landscapes is bound to get you rolling.
Shopping and NightLife
You can also find some of the most fascinating and fantastic nightlife in Europe. While a fashion lover and shopaholic's heaven, you can find the best designer shops, malls and outlets on the streets.
Match your jeans from London with a top from Paris, a bracelet from Antwerp, shoes from Florence, and a handbag from Lisbon or Zagreb. Get souvenirs for your family and friends while don't forget the crunchy pralines from Brussels and cheap shopping from Istanbul.
Treat yourself to the finest pubs, discs, bars and entertainment clubs offering a fine nightlife experience in Europe.
Berlin – nothing can beat the German parties. From DJs to indigenous fine brews to local bands. You'll get the best nightlife with unique music and delicious food scenes with party communities.
Ibiza – once you imagine a party in Europe, Ibiza is the place that first comes to mind. It's a mix of happening places and music events – known as the "Party Capital of the World".
Budapest – a famous tourist destination, offers an extraordinary party life. Drinks, music, cocktails, decor, dancers, bands, singers, performers and much more. Budapest offers an out of the box nightlife experience for you.
Belgrade is a city that rocks in summer. You can enjoy many musical events and special performances. You'll find an endless fiesta in the spring and summer seasons. It is known as the party capital of Serbia and a city that never sleeps.
Amsterdam – with the iconic "I <3 Amsterdam" landmark, the city is teeming with many hip and happening party destinations. You can enjoy live music, clubbing, and other types of party dens on a medium budget.
Food and Drinks
Europe is a heaven for wine and food lovers. If you want to discover new tastes and sensations, you'll be surprised to have unique and authentic experiences in Europe.
Enjoy the wine tasting in the Douro, the harvest in Bordeaux, truffles in Croatia, and local cuisine in culinary innovations in Porto. You are going to love the wines of Alsace, delicious pancakes and Normandy cider in Mont Saint-Michel. Relish the soft ice cream in Milan, Florence or Rome with tasty Prosseco or Brussels waffle with traditional beer.
Getting Around
Travelling around Europe can be a bit expensive. But, you can find budget ways to get around the continent. The sharing economy, bus, discounted train passes, and many budget airlines – virtually, tons of options for navigating Europe without incurring heavy expenses.
Travel by FlixBus – get around the continent from as low as 5 euros. The buses include eclectic outlets, Wi-Fi, free baggage, and comfy seats.
Travel by Busabout – a hop-on/hop-off bus service. You can get on and off wherever you want along the routes. You can have short passes for trips of 5-12 days and passes that last six months.
Travel by budget airline – the best way to travel long-distance in the cheapest way possible. It's not uncommon to find flights for as low as 10 euros. Use Skyscanner and Momondo to search for the most affordable and best deals.
Travel with a Eurail Pass – love travelling by train? You can enjoy the European rail system at a much lower price, convenient for short city-to-city travel. Getting a rail pass is the best money-saving option for you.
Trave using BlaBlaCar – you can share a ride with locals going their way and save money. Rideshare with people who have extra space in their car for a small fee.
Travel by rental car/campervan – renting a car or campervan can be worth the price when travelling through a single country or small region of Europe.
Hitchhiking – the cheapest way to travel Europe. Hitching is common and safe as well. However, you need to use your head to keep your valuables on you and note the license plate before you get in.
Scams to Watch Out
With all its splendour and landscapes, Europe is surprisingly a creative place for scamming travellers. There are many ways to scam a naive and trusting tourist. Such as shop clerk inflating prices, a public internet terminal recording your password, a cabbie pads your fare, or a waiter offers a special with a "special" increased price.
Even more sophisticated travellers can be scammed at times. You need to be smarter and know what you're paying for before handing out the money. Scammers come in all shapes and sizes. You need to be cautious and not always trusting.
Ski Resorts
Europe's Alps and the Dolomites are filled with winter resorts offering super skiing options. The scenery you will find in these locations is always spectacular, with high altitudes. You can find great vertical drops and skiable terrain at altitudes as high as 3,900 meters with a fantastic view.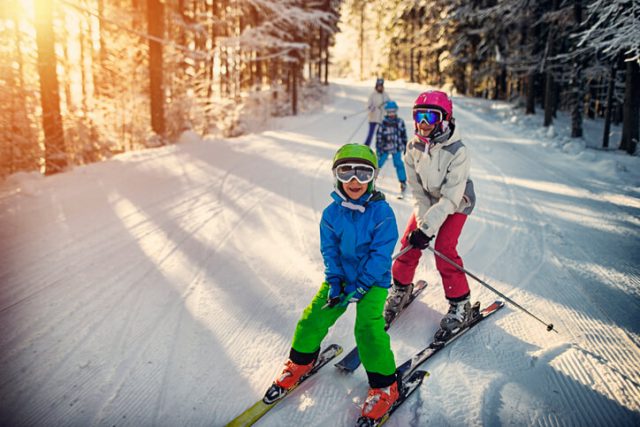 Some popular ski resorts are:
Courchevel, France
Zermatt, Switzerland
Val d'Isère, France
Cortina d'Ampezzo, Italy
Chamonix, France
Beaches
You can find some of the world's most exotic beaches in Europe. From secret beaches of Cala Pregonda in Menorca or Vlychos beach on Hydra Island. To, breathing the fresh air of pine trees on Nugal beach in Croatia or Cala Sa Boadella beach in Spain. Flare your romantic self and relax on the beautiful Positano beach in Italy. The top beaches of Europe are:
Pasjaca beach – Croatia
Nerja beach – Spain
Nugal beach – Croatia
Porthminster beach – England
St Nicholas Island – Montenegro
Cruise Locations
Want to explore the European landscape through a ship? You can enjoy the cultures, tourist offerings, cultures and have life-changing experiences. Venture through cities and wonders you're always dreamed of visiting in world-class experiences on board and on land.
Madeira – Portugal
Dubrovnik – Croatia
Athens – Greece
Kotor – Montenegro
Barcelona – Spain
Europe Geography:
Europe is often delineated as a "peninsula of peninsulas." A peninsula means a piece of land surrounded by water on three sides. Therefore, Europe is the peninsula of the Eurasian supercontinent. The continent is bordered by the Mediterranean, Black, and Caspian seas to the south, the Arctic Ocean to the north, and the Atlantic Ocean to the west.
Europe is the second smallest continent, extending from the island nation of Iceland in the west to the Ural Mountains of Russia in the east. From the northernmost point of the Svalbard archipelago of Norway, it goes south to the islands of Greece and Malta.
Europe can be divided into four regions: Western Uplands, North European Plain, Central Uplands, and Alpine Mountains.
Western Uplands: it is also known as Northern Highlands, defining the physical landscape of Scandinavia, Finland, Iceland, Scotland, Ireland, the Brittany region of France, Spain, and Portugal.
North European Plain: it is from the southern United Kingdom to Russia. It includes parts of France, Belgium, the Netherlands, Denmark, Germany, Poland, the Baltic states and Belarus.
Central Uplands: Extending from east-west across central Europe, the region includes France and Belgium, southern Germany, parts of northern Switzerland, the Czech Republic and Austria.
Main Airports:
There are more than 300 airports in Europe. But many factors determine the quality and importance to the passenger, from cheapness to the cleanliness and the passenger peak handling.
To avoid you from facing a negative experience, always choose the best hubs for your future trips. We've compiled the best and largest airports and rank them according to passenger experience, locality, transportation options and flight network access.
Top 10 airports for passenger-friendliness in Europe:
Brussels Airport
Zurich Airport
Dusseldorf Airport
Adolfo Suárez Madrid-Barajas Airport
Manchester Airport
Copenhagen Airport
Amsterdam Airport Schiphol
Stockholm Arlanda Airport
Frankfurt am Main Airport
Munich Airport
Even if you're travelling through one of the best airports in Europe, you might face delays and cancellations. But, overall, you'll have a fantastic experience and the widest flight network to go across the world.