There is a great need to free up space on your smartphone as you are witnessing the pinnacle of digital technologies in recent times, along with their nuisances. For example, our smartphones have so many apps that offer us unlimited utility as we spend our days.
And yet these apps demand faster devices with more storage spaces, and as users, we need to keep up with them. All the technology we have today presents us with small and significant tech-based issues.
Among these issues is trying to constantly free up space on our smartphones, as we use them daily.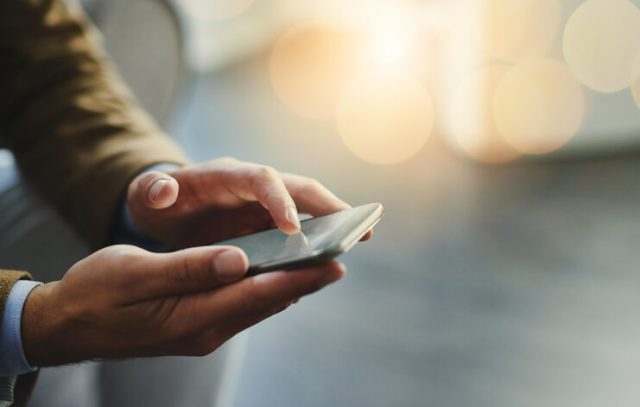 We all feel the stress and extreme annoyance every time we get the notification of 'Memory Full' or 'Free Up Space on Your Mobile. However, if we learn how to free up space on our smartphones, this alert will be a thing of the long-lost past.
We'll no longer have to stop installing a new app or shy away from taking photos because our mobile's memory is full.
If you are searching google about how to free up space on my mobile? You've found the perfect source of this valuable information. We'll equip you with the tips and tricks you need to get your phone back to its glory days.
Need To Free Up Space on Your Phone
If you're a content creator suffering the total consumption of storage in your mobile and are searching the Internet about how to clean up the storage of your smartphone? There is no need to stress out because there are several ways to increase your smartphone's storage space without losing your sanity.
Even if you're not a content creator, there are chances that you've accumulated a lot of junk files and needless data on your device. You need to know how to free up smartphone space in this sense.
Freeing up space on the iOS/Android cell phone is increasingly necessary due to more complex applications. Since these applications demand a larger storage capacity in our mobiles, we need to manage things accordingly. As the years go by, smartphones get old and incompatible with newer, more advanced software and applications.
Still, applications are not the only reason why your mobile might be slowing down. It might be that you have thousands of photos or videos stored in your gallery without even realizing you have them. It's a familiar concept for WhatsApp users, who are part of numerous groups and receive many forwarded messages.
There's an effortless way to check it right now, open your mobile's gallery, and you'll see that you have saved images that you could quickly delete to free up space on your cell phone. Due to the applications, photos, and videos, mobiles become saturated with information and eventually decline in their performance.
Cellular equipment that works under normal conditions will offer you ideal performance. Therefore, it will expedite all the tasks you want to accomplish in minimum time. Consequently, it is crucial to free up space on your cell phone to be a helpful tool and not the reason for your headaches.
How To Check Your Phone Storage?
Mobile users who have an older device usually have to check their storage space regularly. It is an essential aspect of users with limited storage capacity without an SD Card slot in their mobile devices.
Another reason mobile users often need to check their phone's storage is that they might be planning to attend an event where they need to capture photos and videos. Another reason to prevent your mobile storage is that you want to download and test a new game application heavier than the usual apps.
In this sense, if you want to find out how to check your mobile's internal data storage and all its contents, follow the below-given pointers.
On iPhone
iPhone offers an easy way to check phone storage.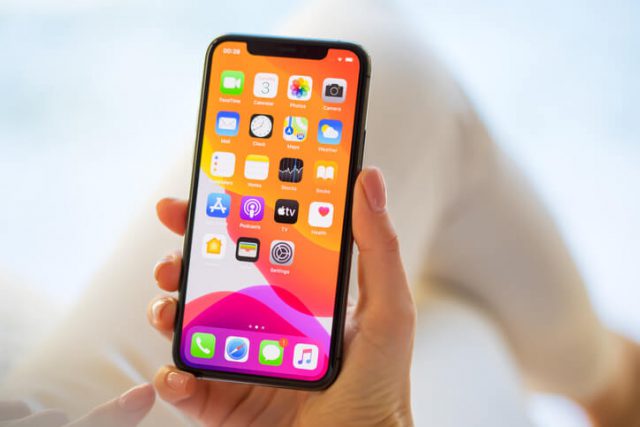 Tap on the Settings icon
Select General from the options
Now choose iPhone Storage
You can see all the details about phone storage on the top of the screen here, like space available, space utilized etc.
Once you know about the storage capacity's actual situation, begin mission clean up storage iPhone. Make sure you don't lose any critical data while you're at it.
On Android
Android offers built-in tools to show you the storage capacity.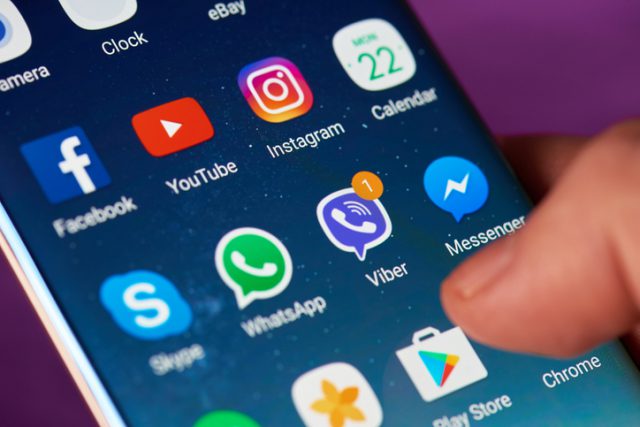 Go to Settings and choose Device Care; it can also show it as Battery and Device Care
Now tap on the Storage option
Here, you can check all the details about storage capacity on your phone
4 Ways to Free Up Space on Your Mobile Phone
1. Delete Unused Apps
Once you make sure if you're running low on your storage space, this is the time that you free up space on iPhone or android mobile phones. One beneficial way to empty your space is deleting the unused apps on your mobile.
We often download and forget about apps or hardly use them regularly. Apart from these less used apps, some are built-in and come with the cell phone in factory settings. It may get challenging to get rid of these apps completely; however, we'll guide you on disabling them for iOS and Android smartphones.
There is another crucial aspect of deleting unused apps, whether you'll need these apps soon or not. Further, getting by without using these apps and using various websites instead will be perfect as bookmarking the websites won't take much space in your cell phone.
Even though all the smart mobile phones in the world are pretty much similar, there might be some differences in how they operate. For this reason, we will differentiate the smartphones based on the mainstream operating software, namely Android and iOS.
Delete Apps On iPhone
There are various utility and social media apps on your iPhone, and some come in as built-in as well. It's your choice to restrict their space consumption using the Offload App option. It can offer great help to free up space on iOS-based smartphones.
To enable this option, just go to Settings, then iPhone Storage; you can choose the app you want to restrict and simply allow the Offload App feature. This option will inevitably unburden your smartphone's storage capacity.
It's effective when you're low on storage, while it helps save your related documents and data for long-term future usage.
Delete Apps On Android
Users can quickly free up space on android cell phones by long-pressing the apps they want to get rid of in the app's menu. Some apps won't show you the uninstall option, but you can easily disable them and reclaim their occupied space within your cell phone.
As you clean up storage in android phones, just make sure you disable the apps that will not affect the cell phone system apps themselves. Sometimes, you may disable a vital app that may or may not affect other apps on your device.
2. Clear Cache
The cache is the residual data or junk files left behind when using a particular mobile application or visiting any website. Although, it may not be significant data in terms of its space. It accumulates over time and becomes a nuisance if we don't clean our cache memory from our smartphones.
Clear Cache On iOS
Directions to clean the app cache data on the iPhone varies in terms of the developer of the apps themselves. Suppose there is a specific third-party app causing any performance issues; you can do the following.
Tap on Settings
Select General
Now choose iPhone Storage
Here, you can see the apps listed in order of their size
Click on any app to see if there are options available to clear cache data; if there is any cache data, just delete it
Clear Cache On Android
Similarly, some simple steps in Android-based smartphones allow users to remove all the cache memory data and regain their phone's wasted data storage space.
Tap on Settings
Select Apps
Tap on your frequently used apps like Chrome
Now tap on Storage
You will see a Clear Cache icon somewhere below
The exact steps for cleaning the cache data of all heavy apps
3. Delete Old Messages and Voicemails
Your mission to clean up Storage on iPhone or Android phones is not complete yet. You still need to see if you have stored a lot of ancient messages (SMS), emails or even voicemails.
Almost all of us receive promotional emails, spam emails, voice call records and texts, and many forward messages on our WhatsApp or any other social messaging app we might have on cell phones. You need to get rid of all these unneeded files which offer zero value to you.
Still, it will be better to check the messages before deleting them. There are often some critical emails in all the spammy messages. Once you do all this, we are sure that your cell phone will feel lighter and a little faster, if not more.
In future, if you keep a routine clean-up practice on a weekly or monthly basis, you will experience a better and faster mobile performance and minimize that scary memory low prompts that everyone dislikes.
4. Use File Manager
Another way that can help you free up space on your smartphone's storage is by using different File Manager Apps. The main benefit of these apps is that they can allow the users to find junk files and documents or left-over or residual app data to be removed as per the user's need.
Smartphone users can simply download these apps and use them to delete the extra load from their mobile Storage.
Four Best File Managers for Both Android and iPhone
a) Files by Google
Files by Google allows the users to scan their devices, and they also provide recommendations for freeing up the phone's storage space in a matter of a few seconds. File Manager apps like these also facilitate users to keep their devices free of data clutter.
It informs the users regularly to remove junk data and temporary document files that impact your smartphone's performance. (It's Available for Android Smartphones)
b) Smart Cleaner
Smart Cleaner is another well-known File Manager App that scans iPhone storage. It allows its users to remove repeat contacts and multimedia files like duplicate photos from your phone's gallery. It also offers a Smart Cleaning function that makes the process quick, as it takes care of freeing up space in just a single tap. (It's Available for iOS-based Smartphones)
c) Keep Clean
Another great File Manager App is the famous KeepClean app. It is an effective and one-stop solution for your smartphone storage clean-up needs. It offers excellent utility as it helps remove everything like junk files or device cache clearing service, and to top it all, it provides antivirus security.
KeepClean further facilitates its users to keep their phone working at maximum efficiency by its built-in battery saver and fast charging features. (It's Available for Users of Android Smartphones)
d) Cloud Backup
Beyond the cell phone itself, users have another excellent way to free up space on Android and iOS smartphones. It transfers their music, photos, videos or any other form of heavy multimedia files to a cloud service.
The paid or free storage that a digital company has for users in the cloud. This name is a metaphor for the Internet because this storage space works the same as the hard drive, only now the files are in the Internet cloud.
The videos, photos or files you want in the virtual cloud drive and, in this way, you can free up space on your cell phone.
Smartphone users will have multiple options to choose from, and we'll just highlight a few of them.
Cloud backup for iOS
iCloud is an excellent example of a service that offers us cloud storage; it enables us to 2GB of free storage and lets us sync files between our iOS smartphones and computers. There is, however, no iCloud option for Android-based smartphones.
iCloud also offers one feature: Family Sharing, as the name suggests. It allows family members to share and use music and App Store purchases and other multimedia files among a few members.
Cloud backup for android
​Google Photos is a perfect example of cloud storage used by Android smartphone users. It offers a significant 15 GB free space for storage, making it a cloud service that provides the most storage space without any fee.
Google Photos also offers services like tagging people based on their faces geo-locations. It has Google's powerful search engine support as well. Google Photos facilitates locating any particular photo or video quite quickly and allows users to organize their multimedia galleries.