The digital infrastructure of the UK has undergone a significant change over the decade. Superfast broadband was in its infancy at the start but today over 99% of the population has access to lighting fast 4G networks. In 2010, network providers embarked on a journey to provide the UK with the best broadband network across Europe and much of it has been achieved by the end of 2021.
This was possible due to the efforts of mobile networks providing their users with the best mobile networking facility across the UK. Furthermore, the process escalated because of the competitive private market, strong independent regulators alongside targeted government intervention in each zone.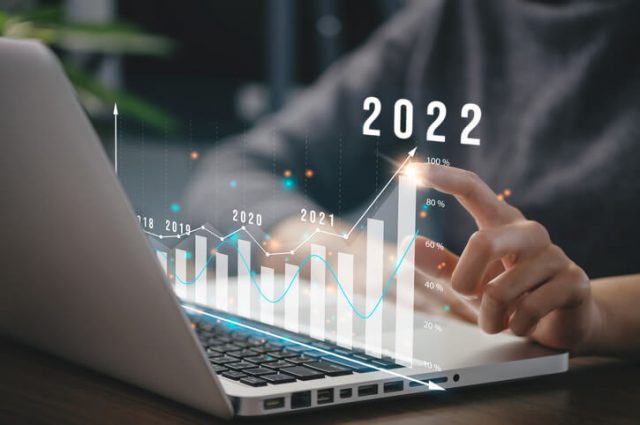 Looking forward to the forthcoming years, the market is mobilizing to deliver ultrafast services by utilizing the latest trends in technology and deploying 5G network across the board. By engaging with suppliers, investors, and consumers across the UK and internationally, the network providers are on a mission to make the UK a digital leader and to better improve communication infrastructure and unlock its true potential.
With the help of Mobile Virtual Network Providers (MVNOs) Like Talk Home Mobile, the UK remains one of the best-connected nations in the world. The market is beginning to mobile and delivers the best services at the cheapest possible rates. A strong, independent, and developing market is at the core of this upsurge on the Internet.
With the UK yearly data review 2021, we have highlighted the level of increase in the digital network across the UK between 2020 and 2021. To further enhance our consumer knowledge, we have also discussed how Covid 19 led to this increase and how the telecommunication industry has been in limelight for providing services beyond expectations during this ongoing pandemic.
Mobile Network Evolution Within the UK
From simple to smart, our lives have been transformed dramatically with the inception of mobile phones. They have provided information and communication hubs that are fundamental to modern life. But how have mobile phones advanced this much over a small period?
In 1983, the world got its first-ever smartphone the Motorola DynaTAC 8000X. This eye-watering phone at that time cost $4000USD and was considered a huge status symbol and was available to only the elite class. Right after two years, the first-ever call was made on the soil of the UK and Ernest Harrison became the lucky recipient of this call.
After a small span of six years, the Motorola company made their second mobile phone DynaTAC which was a foldable phone with a keyboard cover. This mobile phone set the standard for flip phones and was seen predominantly during the 90's.
The inception of mobile phones marked a watershed event in history. The 1990s was also a pinnacle moment for the Internet where Tim Benner Lees invented the World Wide Web in 1989 and gave the world its first-ever website. In the early 1990s, GSM launched in Europe in 1991 with the Orbitel TPU 9000 first to market. In 1992, mobile phones moved from just businesses use to the hands of consumers. Nokia became the first to take advantage of this transition and arrived with its Nokia 1011 the same year.
Since that time, the world has experienced major technological innovations. From only the 2G generation, telecoms introduced 3G networking and over the passage of time, several mobile phones have also been introduced in the market.
The latest breakthrough across the UK was led by EE Mobile Network. EE launched the UK's first 5G service in 6 cities in May 2016 and completely enhanced mobile networking across the region. By providing superior data speeds, and reliability boosting video quality, the mobile networking itself was moving in a new direction.
Today both the UK and US are beginning to deploy 5G networks at initial points of the real world to transfer data 10 times faster. By now, mobile networking has travelled a long journey, and this is just the beginning. With the increase in social media penetration across multiple platforms, mobile networks are believed to further accelerate at a speed no one could have thought about.
What Are The Top Network Providers Across The Uk?
Are you looking for reliable coverage, speedy data, and a better deal across the United Kingdom? We know that selecting a mobile network across the UK is not an easy job. There are dozens of options to select, and each carrier is offering numerous plans and bundles to pick from. In this pandemic, everyone is looking out for great deals at cheap prices with the best service across the UK.
Luckily, we at Talk Home Mobile are here to make your job easy. We have compared the prices, features, and add-ons services, and factored them according to consumers' needs. These are the best mobile networks and are delivering the best to make their customers happy.
1. Talk Home Mobile
Talk Home Mobile is offering exclusive prices to its customers with no hidden contracts and fees. This Mobile Virtual Networking Provider (MVNO) is utilizing the same physical infrastructure as EE which is the oldest network provider in the UK.
The Super Saver 10 bundle of Talk Home Mobile is a complete bundle starting at only 5 pounds per month. The bundle offers 10 Gb Data along with Unlimited Minutes and SMS to its users. This is the cheapest bundle offered across the UK so do not miss your chance to get your hands on it.
2. Sky Mobile
Sky Mobile is a runaway winner of the Expert reviews Mobile Network Awards 2021 and scored a win in all four categories. With 98% customer satisfaction, Sky Mobile has one of the best results for performance and reliability.
If you are casual users who need around 8Gb to 20Gb of monthly data, then this network provider is an ideal suit for you. While its speed is limited because of its reliance on the O2 network, it has one of the lowest figures for customer complaints in the business.
3. giffgaff
The giffgaff network is famous for its flexible approach and excellent value Goody bags. This network is a runner-up on the 2021 Expert Mobile Network Awards and falls just behind Tesco Mobile. Although the price of this network is significantly higher than Talk Home, still the call quality offered by it is excellent.
The host network provider of giffgaff is O2 and for this reason, there are limitations on its 5G networking. In general, if you would like to get an excellent, reliable service, giffgaff is the right place for you.
4. EE Mobile Network
Are you looking for cutting0edge 5G connections, then EE network is the right place for you. The latest UK test result from RootMetrics gives EE a UK wide medium download speed of 58.8Mbit/sec.
We know that kind of speed does not come cheap. However, if you want a lot of data and you are happy with a two-year contract, then you can have 120Gb for 20 pounds per month along with some benefit packages like membership of BT sports. The network provider has customer satisfaction of 88%.
5. Tesco Mobile
There is no doubt that Tesco cannot beat EE and Vodafone for the data speed but there are some top value deals that are offered by this network provider. If you are someone seeking a long-term contract, then Tesco Mobile should be your ideal pick.
For as little as 12.5 pounds per month, you can get 25Gb of data and 100GB of data for just 17.5 pounds per month. Tesco Mobile runs on an O2 network, so you will not get the fastest connection, but the reliability and coverage of this network are fairly good.
Trends Of The Internet In The Uk Between 2020 And 2021
It is no surprise that currently over 4.66 billion people are actively using the Internet. This is more than half of the population and the number is expected to rise over 5 billion by 2025. Moreover, most people are using their mobile phones to access this chain of networks and keep connected with their loved ones at all hours. Furthermore, the expected penetration rate between 2020 and 2021 will increase by over 1 per cent globally.
Analysts believe this increase is in dire relation to the impacts of the Covid 19 pandemic and the resulting lockdown. Our study further reveals that English became the most dominant language on the Internet with over 1.5 billion people communicating in English on the web.
For the category of the countries with the fastest internet service, United Arab Emirates scored a good score by getting a maximum download speed of 138.38 Mbps while UK's average download speed decreased by 3 points to 48.48 Mbps. The network service across the globe has increased significantly over the past years and this number seems to be rising each year.
Social Media Penetration Across The Uk / Search And Social Media
Over the course of one year, social media penetration also increased significantly between 2020 and 2021. Social media giant – Facebook is still one of the most used social media platforms with over 2.89 billion active users while globally there are over 4.2 billion people across the world who are using social media. Furthermore, most people use their mobile phones for social media. By getting Mobile-First connectivity in Asia, social media penetration also grew a lot in this market.
The Internet Stats of the UK reveal that out of the total population of 68.09 million (about twice the population of California), the number of active Internet users in the region is 65.32 million. This number increased by 0.5% from 2020 and is in line with the availability of cheap mobile devices across the UK along with its growing population.
Impact of COVID 19 on the Digital Sphere
Data also reveals that due to the ongoing pandemic, most people use the Internet to manage their physical health. This reflects how this digital age helped people in getting more information about their health and get a healthy work environment. Moreover, the spending of people conducting digital purchases also increased as people in the UK spend end 1800 pounds more on average than in the year 2020.
A notable change in search behaviour was witnessed when YouTube became the most used platform across the UK. The wide array of entertainment videos available on YouTube wins across the UK for its diversity of content and services across this region.
Overall, the top trending terms in the UK for the year 2021 were related to sports. With EUROS and Premier league dominating the trend, the UK turned towards entertainment to get maximum entertainment from these sports events. On the other hand, due to the global importance of Conference of Parties 26 taking place inf Glasgow Brits, people across the UK also searched about it on google.
UK's Mobile Connectivity – Rankings
For the stats about the Mobile Connectivity Index 2021, the overall score of the UK was remarkable. The index gave him scores of 85.9 while ts the overall infrastructure of the mobile network stood at 79.8. This increase is due to the sheer fact that due to the rise of the Covid 19 pandemic, there is a demand for smartphones across the country.
A change in the trends of News App has been witnessed. Instead of the UK exclusive BBC, Opera News became the most downloaded news app of the year 2021 while BBC came in second place. Overall, we have seen an increase in the download of news apps across the UK.
In general, we have seen that in each category, we have seen a significant increase in the Internet penetration rate. Statistics reveal that the overall penetration rate increased from 92% to 95% as most people needed ways to work remotely and conduct their remote work. The global digital space has witnessed a significant increase in the number of Internet users in the year 2021 and the UK has experienced the same change.
Impact of Social Media on Society
Knowledge is power. There is no doubt about the role social media is playing in empowering. Unrestricted flow of information without any boundaries, social media has been a blessing in guise, especially during the ongoing pandemic. It has turned out to be a forum for education, healthcare, news, entertainment, and finance.
In simple terms, it helps individuals connect and deepen their relationships. Social media also encourages students to learn and grow. Today, it is also inculcating a positive image of society. A study by Harvard study indicates that this positive impact of social media is in line with the social well-being of society's mental and physical health.
Through social media, we are building relationships and staying connected. We are finding a channel to share our voice with and offering support and building business through social media. Social media also helps us drive traffic and show empathy and kindness to others. It is motivating us to do better for society and generates maximum creativity in us.
Briefly, social media is full of benefits. If you are a regular social media user, you have encountered some or all these benefits at some point in life. Built relationships and stay connected to your community by utilizing all the features of the platform.
2021 UK Data Usage
A Year in Review
Get the latest news, articles and updates about our promotions – directly to your inbox once a month
What Is The Digital Divide And Is It Being Bridged?
The digital divide is a term that refers to the gap between demographics and regions that have access to modern information and communication and those that do not have any access or face some restrictions. The technology encompassing the digital divide includes telephone, television, internet, and personal computers.
The origin of the digital divide dates to the s when the Internet was introduced. During this era, it was seen that there was a huge split between those people who had access to the Internet and those who did not. This digital divide typically exists in those living in rural and urban areas. Moreover, the less developed countries and more developing countries are also giving rise to this divide.
The report indicates that approximately 5 million rural American households and 15.3 million urban areas still do not have access to broadband internet. Furthermore, a study by Pew Research Centre Noted that 24% of adults with household income below $30,000 don't own a smartphone. These are daunting figures and a major source of the digital divide.
The lack of lack access to digital technology and internet service in remote regions. For example, Paraguay and Venezuela have some of the lowest digital access speeds around the world.
To overcome a digital divide, there are non-government organizations that are providing technology in these remote zones.
What is Telehealth and how does It Promote Healthcare?
Telehealth has been defined as the delivery and facilitation of health and health-related such as medical care, patient education, health information and self-care via telecommunications and digital technologies. The field of telehealth also encompassed video conferencing, healthcare mobile apps, and remote monitoring of patients.
In simple terms, all the technologies used by to provide health care facilities to patients via the latest technology encompassed Telehealth. Several technologies are being deployed for healthcare such as Health and video and audio technology. During times of social distancing, healthcare is provided remotely as patients cannot leave their vicinities and interact with their doctors physically.
The increasing use of Mobile Phones today is a remarkable blessing for many of us. These handheld smartphones have also revolutionized healthcare. Users can today schedule their appointment and communicate with the provider via video conference or text messages.
The devices used are helping patients track their glucose level, report high or low blood pressure and get the urgent medication right at their doorstep. The data collected through devices like Apple Watch can be easily transmitted to the physician. Based on the data, doctor can also keep a check on their patients and provide higher quality care at a reduced cost.
In brief, there are numerous benefits provided by this age of technology and health care is one. Convenient care, increased access, improved productivity at work and decreased cost are a few benefits being offered to patients. Patients are lured by this service and move forward with healthcare solution providers through technology.
Conclusion
The results indicate that the benefit of mobile Internet is available to more people each day. This increase in penetration of mobile data is a dire result of the changing pattern of society where users now need time-effective means to communicate and transfer information from one to another. Contemporarily, the world is still affected by Covid-19, where people still cannot afford to leave their premises and work in a crowded environment.
The need of the hour is building an inclusive digital society that reaches beyond any single sector. Connecting more than 4 billion people is not a benchmark to attain but also a need of the hour. We have also witnessed that few countries are still utilizing second and third-generation techniques to infringe access to information and inculcate their own ideology amongst a million people.
To tackle the digital divide, there are several projects like One Laptop per Child (OLPC) which aims to provide affordable, modern technology to all children in developing countries. Global spending on these projects can lower the level of the digital divide and help people in remote and impoverished areas acquire new and latest information.
In this time of global crisis, we need to recognize our role and act on a shared responsibility to advance broadband connectivity and ensure the Internet will benefit every segment of society equally. The Internet is power, and we need to harness its true potential by embarking on a journey that can benefit us collectively.