Whether it's the traditional Christmas card messages for family and friends or the e-card version, if your message can bring a smile to the faces of your loved ones, it's serving the purpose.
The digital age is upon us. Everything is happening right in front of us, from new inventions and discoveries taking place every second to new and improved ways of communication. While all this advancement is easing and pleasing our lives, it also cuts us out on my old traditions.
For instance, the rise of social media and instant messaging services is drifting many of us away from the traditional ways of exchanging Christmas greetings.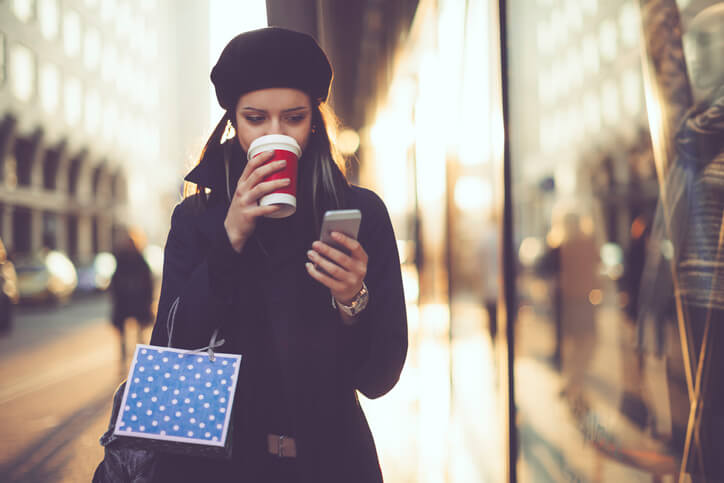 That is, most of us prefer sending Christmas messages to our loved ones on our favourite instant messaging app or social media platform instead of posting the Christmas cards the traditional way.
We were introduced to sending Christmas card messages in England in Victorian times. People here started selling the mass-produced Christmas cards for the first time in 1843. And ever since then, billions of cards have been sent and received, thanks to our efficient postal system.
However, we need to change with changing times. Though some people aren't pleased about this shift to e-cards, this shouldn't be the case. Sharing and expressing love and care for your family and friends remains the core idea behind exchanging Christmas messages.
In fact, the whole point of this blog is to share with you a fantastic collection of inspirational Christmas messages for your love, family, and friends to rejoice with them on this auspicious occasion.
Best Christmas Messages for Family 👪
Life often drifts you away from your loved ones despite trying your best to stay around them. And, it often hits you hardest around Christmas, when your urge to be closest to your family is at its peak.
If meeting your family at Christmas isn't possible for some reason, bridge the gap however you can. If you can't sing them a Christmas Carol, send them a heart-filled message from our collection and let your presence be felt.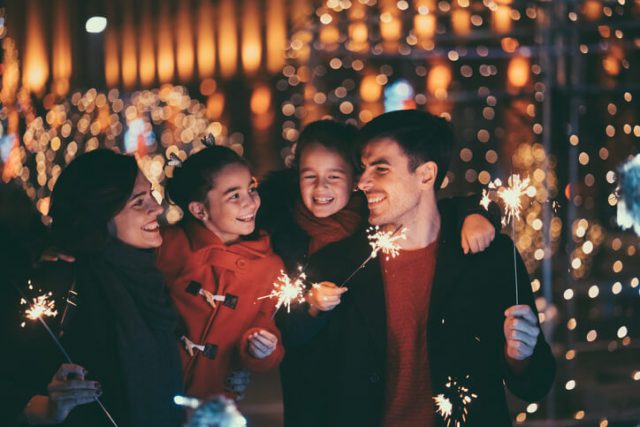 May this Christmas bring joy to your home, love to your heart, and laughter to your life. Wishing you the merriest Christmas, and looking forward to seeing you soon.

May this Christmas and Holidays overload you and your family with joy and happiness. We miss you a lot and wish to see you around here in 2022.

May the loveliest part of the year also be the happiest too. Merry Christmas, and lots of love and care from our family to yours.

May your future dreams be as pleasant and joyful as our childhood time together. Missing you all and wishing you all the merriest, happiest, and the best Christmas ever.

May goodwill, love, and laughter fill every moment of your life this Christmas and all that comes forth. May the year ahead make your life even better and happier. Have a blast this Christmas, and anxiously waiting to see you in 2022.

They say the best someone can get on a Christmas eve is the family's presence, love, care, and joy. May this Christmas bring you and your whole family all of this and much more. Wishing you the merriest of Christmases ever.

Sending you and your family the coziest of the thoughts and happiest of wishes for this Christmas and New Year. May love, peace, and prosperity rain over you this year, the next one, and forever.

Whatever you find the most beautiful and the most meaningful, whatever makes you the happiest, may this Christmas and the New Year lend it to you and make it yours forever. Merry Christmas to you and the whole family.

To a joyous present and an ambitious future! We raise a glass to you and your family this Christmas all the way from (add the name of your location). Wishing you the best of Christmas and even better of a New Year.

May this Christmas embrace you in the best of health, wealth, and joy. And may this New Year make life better than ever for you and your whole family.
Best Christmas Messages for Friends 🤝
With life pulling you apart from friends, no time in the year is better than Christmas to reach out to your friends and remind them of the love, care, and concern you have for them.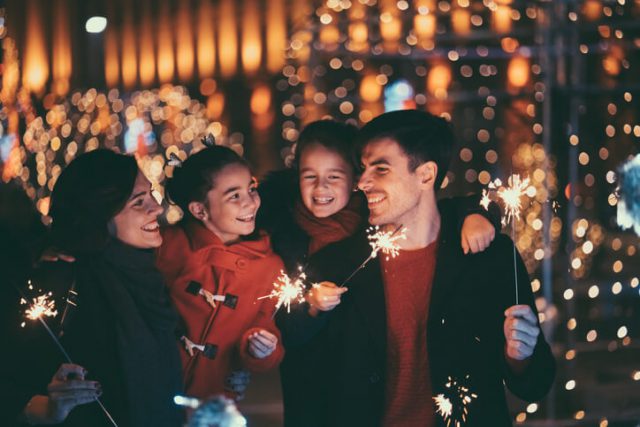 If friends are the family you choose, I'm so glad that I'm spending this Christmas and the Holiday season with the family of my choosing.

Do you know what Christmas reminds me of the most every single year? The kid I was, the friends I had, and the holiday mischief we had. Let's get ready for it once more!

As soon as the white of the winters starts, I can't help myself from drifting back to the best of the times I had with you guys. Missing those times, and wishing you all the best of health, wealth, and joys for this Christmas and the Holidays.

I know nothing is lovelier than Christmas and the Holidays, but they can also make people sad and depressed. I know you may not be feeling your best right now. But I want you not to feel lonely anymore, 'cos I'm sending you my warmest wishes and a truckload of love.

Whenever Christmas comes around, I can't help but think of all the great times we had through school and college. Just sending you the coziest wishes for the Christmas and Holidays as a reminder of what we had.

Wishing you a Christmas full of love and Holidays oozing with laughter. Happy Christmas and Happy Holidays, mate.

 I genuinely thank you for being such a caring buddy, pulling me through the ups and downs of the whole past year. I can't have anything better to pay you off than the best wishes for Christmas, the Holidays, and your entire life.

Hooray, Holidays are just around the corner, mate. Wishing you the best of Christmas, and even better Holidays, because I'm going to be with you this New Year.

May this Christmas bring you joys you've never dreamed of and happiness that you've always deserved. Happy Christmas and Holidays this year and always.

I hope Santa takes care of you this year like you've been taking care of me since we first met in the school.
Best Inspirational Christmas Messages 🤞
You can inspire your family, friends, and loved ones with these inspirational messages and quotes to make this Christmas a new chapter in their lives with some great, inspirational Christmas messages.
"Christmas is a season for kindling the fire for hospitality in the hall, the genial flame of charity in the heart." ~ Washington Irving 

I consider the holidays the best time of the year to reach out to those I love and care about the most. That's why you're reading these lines. Merry Christmas and best of Holidays. 

"Christmas is doing a little something extra for someone." ~ Charles M. Schulz

In you and your family, we see our reflection. We see our inspiration and we see our happiness. Best Christmas and New Year wishes from our family to yours. 

"What is Christmas? It is tenderness for the past, courage for the present, hope for the future. It is a fervent wish that every cup may overflow with blessings rich and eternal and that every path may lead to peace." ~ Agnes M. Pharo 
Best Love Messages for Christmas 💖
You get Christmas, you get Holidays, and you get chilling temperatures, a combination making this time of the year perfect for some extra love, cuddles, coziness, and intimacy between lovers. Here are our top picks for this kind of Christmas setting.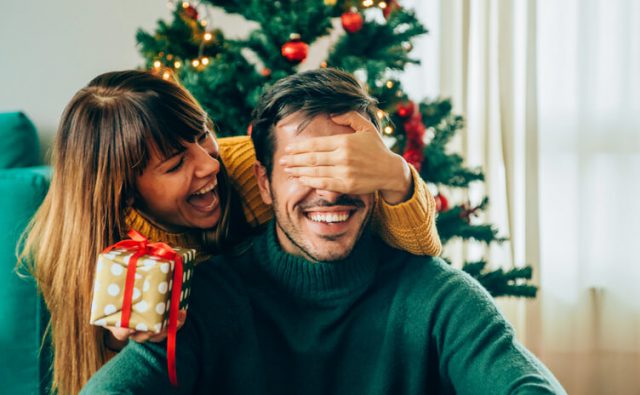 I've waited all year long for this moment, to spend Christmas with you. Now that it's here, I can't think of anything else but you as the perfect gift. Merry Christmas, my love!

I'm begging Santa a miracle this year; to drop you down the chimney and let us spend Christmas together.

I can't see the lights hung on the Christmas tree this year. The shine of my love for you outshines anything else in the room.

I would do anything to cosy up the chilling eves of the Christmas and Holidays with you in my arms. Best wishes, my love.

I wonder what's more beautiful, you, Christmas, or the Holidays? What about coming over and helping me make a choice this Christmas!
Closing Thoughts
We'd like to conclude our list with a wish of ours for you:
"Life is short. Do everything to make it beautiful and meaningful, just like the Christmas and the Holidays."
P.S: We know you're too busy to think of some cool tech ideas. No need to worry though, we've covered you up there as well. Just go through our compilation of cool tech Christmas gift ideas here.