With the most anticipated event of the year around the corner, you're in the perfect place to get the best bargain for your SIM plan. This year, Talk Home Mobile is going live with the hottest Black Friday SIM only Deals to make sure you get the most out of the holiday season.
Talk Home understands the need for affordable mobile solutions as a result of the financial pinch felt by many due to rising inflation and mid-contract price hikes. Therefore, it is not just about snagging great deals on gadgets but also about ensuring everyone can stay connected without breaking the bank.
But before we delve into the Black Friday SIM only deal by Talk Home Mobile, let us first understand:
History of Black Friday & it's significance?
What is a SIM only Deal and what are its benefits?
And lastly, what coming with Talk Home's Black Friday SIM only deal?
Without further ado, let's jump into everything you need to know about Talk Home's Black Friday SIM only deal.
When is Black Friday 2023?
Black Friday takes place the day after Thanksgiving, over the final weekend of November. In 2023, black Friday will occur from Friday, 24th November, through Monday, 27th November (Cyber Monday).
This weekend is the ideal time for you to purchase the black Friday sim-only deal since they will be available at the most affordable rates of the year. You can also look for other products or things you'd planned to purchase. Almost everything is available at very affordable rates, enabling you to purchase them without spending much money.
Black Friday's Significance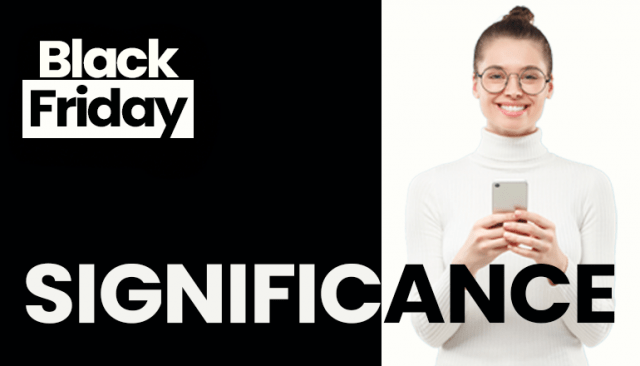 The annual November 24th event has its roots in the mid-20th century, with retailers starting the Christmas shopping season the day after Thanksgiving. Since then, black Friday has evolved as a significant international shopping event that typically runs from Friday night to Monday.
Contemporarily, Black Friday has extended beyond traditional retail, and the tech and telecommunications industry has embraced it wholeheartedly. SIM only deals, being a part of this, often see significant discounts and promotions during this period.
It's a fantastic time for consumers to snag great offers on mobile plans without the added cost of a handset. For history buffs and tech enthusiasts alike, the intersection of Black Friday and SIM-only deals showcases how commerce and technology have intertwined over the years. It's not just about the chaos in brick-and-mortar stores; it's also about accessing the digital realm of discounts and getting the best value for your communication needs.
With millions of deals across telecom, tech, beauty, fashion, and kids' toys, the mammoth sale is your best chance to bag a bargain and get your best deal.
History of Black Friday
Police officers evolved the term black Friday in the 1960s to describe the chaos when many tourists dropped down the Philadelphia streets to start their holiday shopping. In some years, the tourists also attended the annual army-navy football game.
The whole episode created headaches for the police since they had to work longer shifts to control the traffic, accidents, shoplifting, and other issues due to this mass movement.
Later in the 1980s, merchants started to spread a positive image of the day by describing it as an event when the stores could generate a profit for the year.
Recently, black Friday has been followed by other shopping holidays, small business Saturday, and Cyber Monday, for example. This encourages people to visit local retailers and online shopping stores for the best prices.
Since this blog focuses on SIM-only deals for Black Friday, Let's jump onto what a SIM-only deal is and the best possible offers for you on this black Friday.
What is a SIM only Deal?
A SIM only deal is a monthly contract where you only pay for the minutes, text, and data consumed during the month. In the SIM-only deal, you do not have to pay for the handset you use. Therefore, you can expect the SIM-only deals to be cheaper than the phone contracts.
Not everyone likes to pay a small monthly fortune for mobile phone contracts. For this reason, the SIM only deals are more practical and cost-friendly compared to the other alternatives available in the telecom sector.
With a black Friday SIM-only deal, you may get a more affordable deal since most providers have lowered their prices to accommodate new customers. Therefore, A black Friday could be more viable, especially with a black Friday SIM-only deal.
So, the only deal is a good fit for people with a carrier-free handset and looking for affordable monthly plans. The carrier-free handset would allow you to insert and use any SIM card you choose rather than sticking with one single SIM card.
Benefits of a SIM Only Deal
There are many benefits if you're opting for a SIM-only deal:
No Cell Phone Restrictions: You can choose a provider so you may stick to your phone
Cost Efficiency: Costs less than traditional phone contracts as it excludes monthly phone payments.
Contract Flexibility: Not tied to one specific provider, switch whenever you wish. Some contracts are as short as 30 days, providing flexibility in commitment.
Easy Termination: If the deal doesn't suit you, terminate services as soon as your monthly contract expires.
Phone Compatibility: Compatible with your current phone, allowing you to keep your device.
No Upfront Cost: No strict credit checks compared to traditional phone contracts. Many SIM-only deals come without a credit check hassle.
Why Should I Choose a Black Friday SIM only Deal?
SIM-only deals give you plenty of data, mins, and SMS at amazingly a fraction of what you'll get with a contract plan. This year, consumers have faced over a 17% hike in their mobile plans.
As a result, consumers across the UK are looking out for cheap ways to connect. With a SIM-only Plan, you can save up to £320 pounds a year just by moving away from a contract plan. This is great value for your money.
Also with the flexibility to leave anytime, there's a whole room for consumers to try these cheap deals and get the most for their mobile this year.
What Kind of SIM only Deals will You see on Black Friday?
This year, a wide range of exclusive discounts on Black Friday are expected. Network providers are competing to offer something different to customers with the growing competition in the MVNO market.
Data Boosts.
Discounted line rent.
Exclusive deals.
Amazing discounts on mobile data along with local and international minutes.
Talk Home's Black Friday SIM only Deal 
Talk Home Mobile is offering an exclusive Black Friday SIM-only deal starting from just £2.5 per month. Powered by the UK's widest network provider the Mobile Network Virtual Operator (MVNO), Talk Home Mobile offers blistering-fast 4G and 5G data speeds across the UK. This year, the network is providing amazing discounts on its monthly rolling and 12-month plans.
SIM only Deal for Light Data User
Why pay for data you don't need? If you fall into the category of a light user, the smart move is to opt for an SIM-only deal for light data user. These plans not only offer budget-friendly options but also cater to your data needs. It's a practical choice for those who value adaptability and want to ensure their mobile plan aligns seamlessly with their evolving needs.
BLACK FRIDAY SALE
Basic Plus Offer

Avg monthly cost
£6.875/month
BLACK FRIDAY SALE
Welcome Basic Max

Avg monthly cost
£6.63/month
SIM only Deal for Moderate Data User
These affordable options cater to moderate data users, ensuring you're not overspending on data while also catering to your data needs. Moreover, these monthly plans also cater to your moderate data needs, giving you the flexibility to navigate changing circumstances without compromising on connectivity.
BLACK FRIDAY SALE
Silver Plus Offer

Avg monthly cost
£12.88/month
BLACK FRIDAY SALE
Welcome Silver Max

Avg monthly cost
£12.63/month
SIM only Deal for Heavy Data User
For the heavy data user who thrives on a digital lifestyle, a robust monthly contract is key to unlocking seamless connectivity. Don't settle for limited data when your appetite for online content is voracious. These plans are tailored for those who want to stream, download, and browse until their heart content.
BLACK FRIDAY SALE
Platinum Plus Offer

Avg monthly cost
£29.63/month
BLACK FRIDAY SALE
Welcome Gold Max

Avg monthly cost
£16.88/month
Other Amazing Goodies with Monthly & 12-Month Plans
There are several goodies that come loaded with all SIM-only deals offered by Talk Home Mobile. These include:
Free EU & EEA Roaming
Traveling in Europe? You can enjoy free EU roaming along with access to data, minutes, and SMS on your Talk Home Plan – at no extra cost. With over 45 countries supported, Talk Home Mobile ensures that you stay connected – no matter where you go.
5G speed – up to 1Gbps
You can enjoy blistering-fast 5G – up to 1Gbps at no extra cost. Get your Talk Home SIM today & download, browse, stream, and surf non-stop with superfast 5G. With no data caps and throttling, you enjoy unrestricted tethering across the UK.
Widest Network Coverage
Talk Home Mobile is powered by EE which has the widest network coverage across the UK according to tests performed by Root Metrics. This means you'll enjoy the same reliability and coverage of EE with Talk Home Mobile at no additional cost.
Why Our Deals are the Best?
Look at the comparison table below to find out why Talk Home is offering the best Black Friday SIM only deals this year:
| MVNO | Data | Mins/SMS | Roaming Cap | Plan type | Monthly Price |
| --- | --- | --- | --- | --- | --- |
| | 20GB | Unlimited | 20GB | Monthly | Buy £4.50 |
| TalkMobile | 20GB | Unlimited | 5GB | Monthly | £6.95 |
| Smarty | 16GB | Unlimited | 12GB | Monthly | £4.00 |
| giffgaff | 20GB | Unlimited | 5GB | Monthly | £10.00 |
| 1p Mobile | 25GB | Unlimited | 14GB | Monthly | £10.00 |
| o2 | 30GB | Unlimited | 25GB | Monthly | £12.99 |
| iD Mobile | 8GB | Unlimited | 30GB | Monthly | £6.00 |
| Lyca Mobile | 20GB | Unlimited | 12GB | Monthly | £2.99 |
| Lebara Mobile | 20GB | Unlimited | 10GB | Monthly | £2.49 |
Scroll right to view more detail
Pros & Cons of Monthly Plans
A standard monthly contract entails paying a certain monthly minimum amount via direct debit, which is divided between the cost of the phone (typically through a credit agreement, which involves having your credit assessed) and the SIM card, which comes with a call, text, and data allotment.
It will require a time commitment from you, usually two years. If you're set on a contract, it's important to take into account the possibility of an upfront cost, which may apply depending on your plan.
Pros of Monthly Plans
Cheap or free phones If you'd like to upgrade, a monthly contract is perfect because it gives you access to a large selection of free or heavily discounted handsets.
Good heft It can be far less expensive to pay in advance for a set number of minutes, messages, and data than to top off a PAYG phone.
No hassle If you fail to top off your credit, it won't ever be taken off.
You'll be able to raise your credit score One effective strategy to raise your credit score is to pay off your cell phone contract each month. However, keep in mind that missing payments or defaulting can lower your credit score.
Cons of Monthly Plans
As previously indicated, you might spend more in total, so you'll need to compare the benefits of a reduced upfront cost.
Take note of the contract's duration. To maintain the monthly cost's allure, the majority endure two years, while some can go up to three.
You ought to write down the expiration date of your contract. Certain companies bill you every month even after your contract has been paid in full.
Significant fees may apply if you use more minutes, texts, or data than what is included in your bundle.
Being mindful of this is particularly crucial when roaming. To avoid this, most providers now have a default cap in place; nevertheless, if you remove it
So, if you are amongst people who are looking for affordable SIM-only deals, your search ends here!
When Should You Change Mobile Phone Providers?
It could be time to swap if everything else fails. Numerous operators are currently vying for your business outside of the Big Four (EE, O2, Three, and Vodafone), and some of them are offering excellent Sim-only rates. You should be able to keep your previous number and switching is simple.
A key strategy in negotiating is to arm yourself with a price you could get elsewhere. Examine mobile phone contracts and Sim-only offers to determine your potential costs.
In our mobile networks survey, smaller mobile networks routinely outperform the big four. For additional information, see our ranking of the top and worst UK mobile networks. Switch to Talk Home Mobile for affordable plans with the widest 5G coverage within the United Kingdom. You'll get reliable coverage, uninterrupted customer support, and cheap sim-only black Friday deals, so stay closer to your loved ones throughout the year.
Bottom Line
Black Friday is an annual shopping event, an ideal time to upgrade your gadgets, get new fashion clothes, and get into the world of affordable SIM-only deals. This year's black Friday is around the corner, and you shouldn't miss the chance to upgrade and get the most out of affordable SIM only deals.
The Black Friday SIM only deals can help you save incredible costs so you stay connected without worrying about the phone bills. These deals focus on the plan, so you wouldn't have to worry about paying hefty fees for the handsets.
From the table above, you may choose a deal that serves your data needs and is aligned with your monthly mobile budget. Whether you're a social media enthusiast, a streaming fanatic, or need a reliable connection for work, Black Friday SIM-only deals have something for everyone.
FAQs