The holiday season is fast approaching, and finding the perfect Christmas gift for a friend or family is no easy task. Every year billions of people buy gifts of different types, like clothing, money (cash/transfers), jewellery, watches, and gift cards or vouchers.
Unsurprisingly, we ought to do something different this year. Our collective needs to be diverse and still remember the melancholy of the recent Covid-19 lockdowns. This year let's look into the best tech-based Christmas gift ideas for your loved ones.
We live in hyper-technology times, equipped with tech gadgets, our lifestyles have genuinely embraced the New Normal. For this reason, we choose tech-based Christmas gift ideas for this year. We've let ourselves explore the best Christmas gift ideas for tech-based gadgets just for you to assist you further.
When we talk about tech-based gifts, many options can fit into several types. For example, we can differentiate various tech gadgets based on their functions, prices, and even the brand that manufactures the particular product.
For this blog, we have selected the tech-based gift ideas for Christmas based on the functions they perform. This way you can decide better which gift will bring the most happiness to your loved ones.
Choose The Best Christmas Gifts from a Wide Range of Options:
---
1. Cameras 📷
Digital cameras are considered a perfect seasonal gift, especially for your creative friends and siblings. If you have a professional photographer in your social circle that you want to buy a gift for, digital cameras are the right choice as a gift idea for Christmas this year.
There are a lot of options for digital cameras one can buy.  Reflex cameras, for example, are traditionally chosen by professional photographers, although the emergence of EVIL cameras, also known as Electronic Viewfinder, Interchangeable Lens, stole their fame.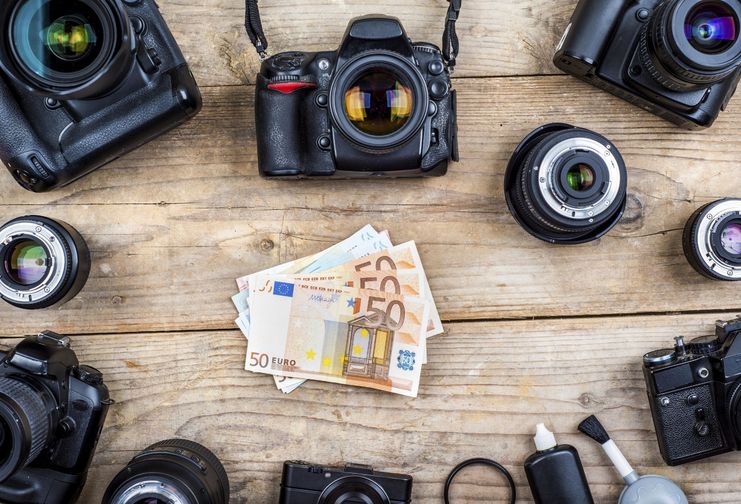 The reflex system uses a mirror to allow you to see the scene as the camera sees it. This joint optical viewfinder plus mirror mechanism makes cameras bulkier with interchangeable lenses and offers a more profound picture quality.
Apart from this, you can choose a compact camera or, better yet, a sports camera. Xiaomi YI 4K Action is a perfect example of a sports camera. This model, in particular, is now known as the 'GoPro Killer', a very economical alternative to the entire GoPro series, but without sacrificing the picture quality.
It is essential that the camera has good video quality too. This camera incorporates the Sony IMX377 image sensor and a seven-layer all-glass lens. It also has fast and practical video editing software, with video and image filters and music options.
It even allows you to broadcast live through social media platforms. Of course, the case and other accessories are separate, but plenty of options are available to suit its owner's personality.
---
2. Smartphones 📲
Another great tech Christmas gift idea is a smartphone. We all have friends or family members who always keep dropping and breaking their mobiles or lose them whenever they get a chance. So, handing them a new or even a used smartphone will surely be a delight to them.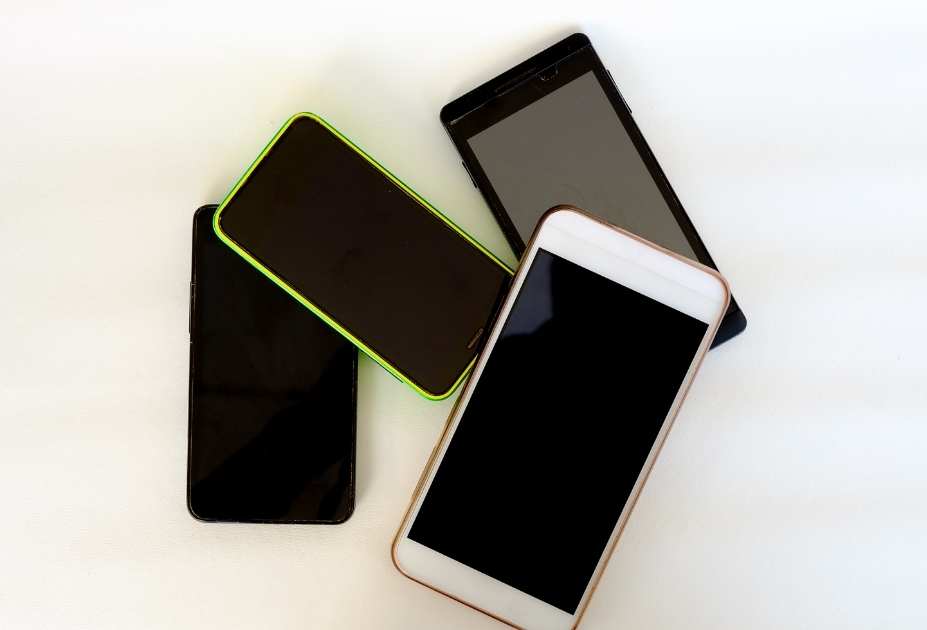 Today we have a smartphone available in the market for every type and price range. You can even buy a slightly used cell phone from online mobile shops. Smartphone offers much more than just communication; it's a whole computer at your disposal while you're on the go. 
If you think that the smartphone will be a good option, look into the features of the options available to you. You can also search the used mobiles available on Gumtree, OLX or any other platform that is convenient for you. 
Christmas gift ideas for tech also means that you can buy creative accessories for various smartphones. For example, you can gift a durable mobile cover to someone who purchased the new iPhone recently.
---
3. International Mobile Top-Up as a Christmas Gift 💸 
If you don't want to buy a smartphone, you can always send instant mobile top-up internationally to any country using a mobile credit transfer service like Talk Home App. During the holiday, everyone makes a number of calls to their friends and family.  
So, this could be the perfect time for you to send them extra mobile credit as a Christmas gift surprise, it's a new idea and you will be making your loved ones really happy for it. It is a happy feeling for anyone to get a surprise mobile top-up from a loved one, especially if they live far away from you.  
Sending international mobile top-up is a very new concept, since it wasn't possible in the past. You can always introduce new gift ideas to your family as well, and sending them mobile balance is a great way to start the group calls as well.  
Keeping at par with the latest technologies and services is important, there is a lot of value in the special offers being provided by various companies. You can always explore about the latest ideas for gifts over the internet as new products are being introduced by different companies especially near the holiday season.
---
4. Wearables/Smartwatches ⌚
Smartwatches are among the best gift ideas for Christmas this year, especially if you have someone in your mind who is really into sports and fitness. Smartwatches are also great for people who are health conscious.
Personalized smartwatches are one of the most demanded corporate gifts in recent times as well. As a tech product, it's an advanced gadget that offers excellent value and utility to its users. They are handy since they offer multiple functions.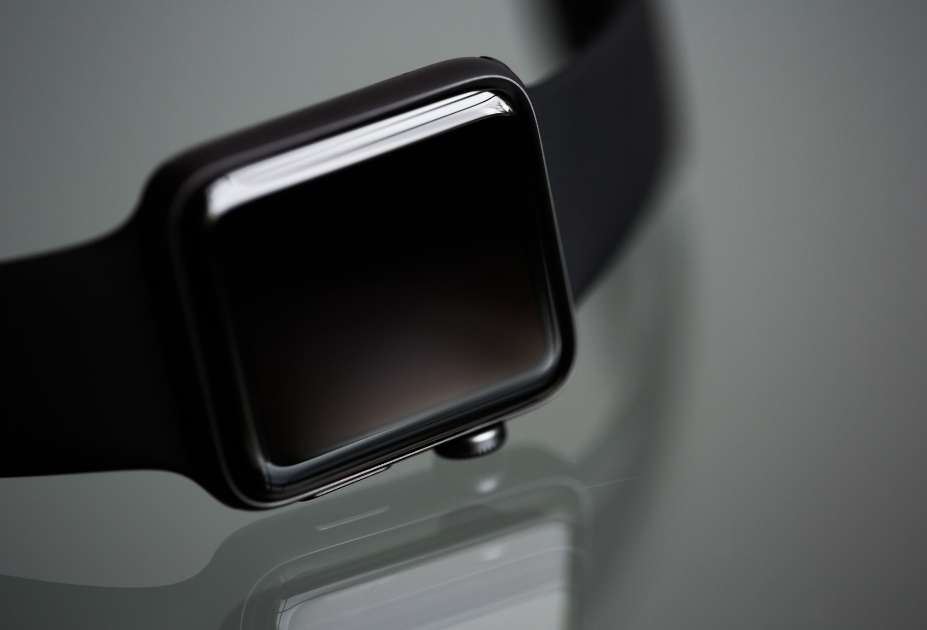 Smartwatches are here to stay, and its proof is the wide variety of models available in the market. They are efficient since they perform many different functions that help us on a day-to-day basis. As an example, a multi-function smartwatch calculates steps, distance traveled, and calories burned.
It also performs other functions available via Bluetooth connection. Call alarm, wake-up alarm, photographs, sleep monitoring, etc., are just some of the examples.
If you find this a good option for a gift, it will delight you, even more, to know that these watches are available in numerous customizable options like colours, sizes, designs, and even prices. You can also order the watches online; make sure to choose the product that has the most positive reviews.
---
5. Headphones/Speakers 🎧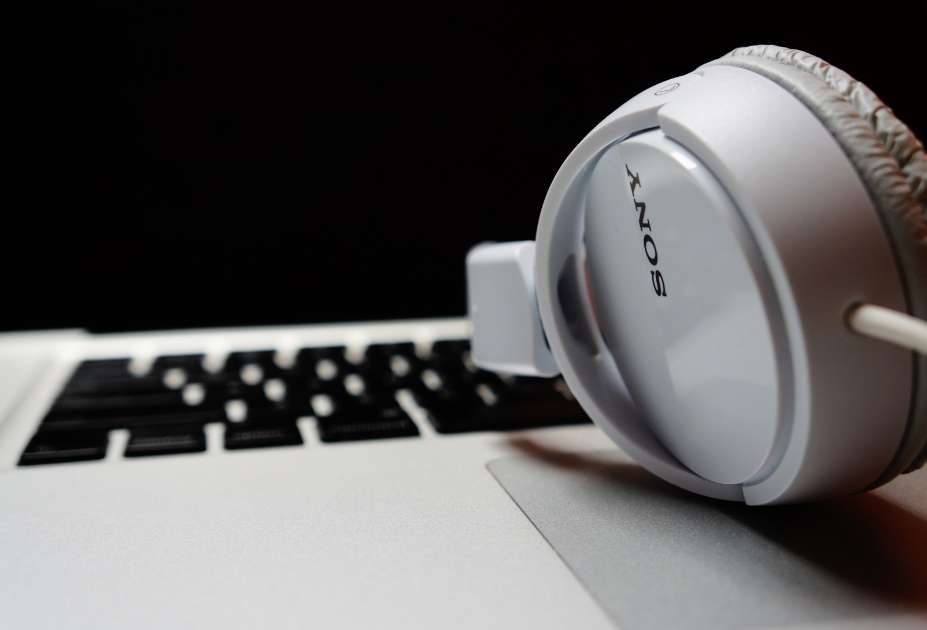 Sennheiser, JBL, Sony, Bose, Beats by Dre, Bang & Olufsen, and of course, the Skullcandy are some examples of the best headphones one could buy. Who doesn't love music? And if you have a great headphone or speaker, listening to music is another experience altogether.
So, buying a high-quality speaker set or a branded headphone for your favourite person this year as a Christmas gift idea will never let you down. All you need to do is find the best option based on your budget.
You will be surprised to find out how many options you have when buying headphones or speakers online. However, please explore the possibilities yourself before you order any product; this way, you can get the best value from your purchase.
Speakers are also a good Christmas gift idea for 2021 if you have a shared living place like a college dorm, a joint hangout, or a shared apartment. Having a quality speaker set can enhance your experience in movie nights or important sports matches that you can enjoy with all residents.
Headphones and speakers are crucial if you want a good entertaining experience on various occasions. Chances are, if you select this idea, you will be receiving a lot of smiles all around. So don't miss the chance and see which brands are offering the best deals this holiday season.
---
6. Gaming 🎮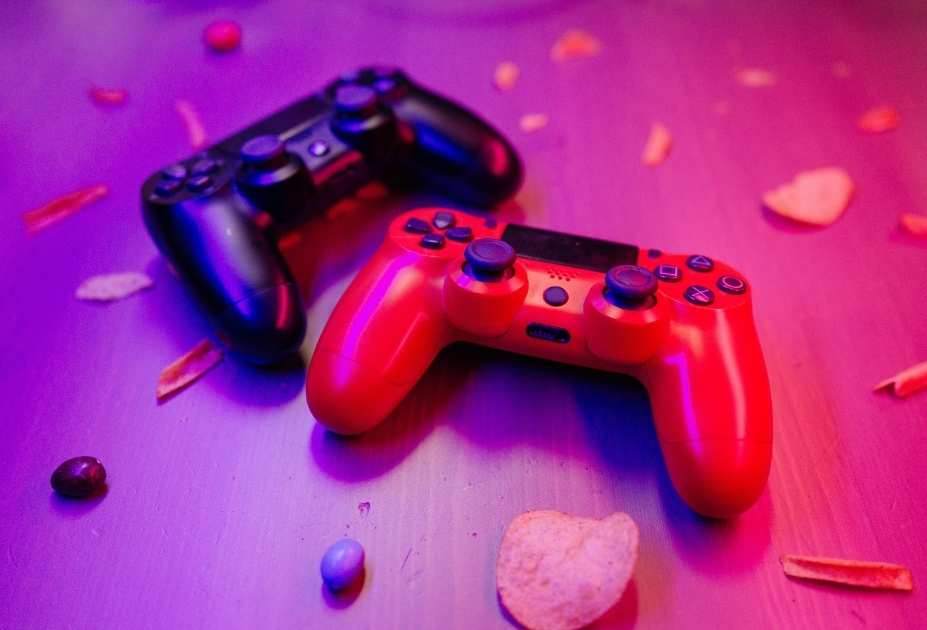 Computer games or the famed gaming consoles like Xbox and PlayStation are a delight for any gamer. If you have the proper budget buying a gaming console can be the best Christmas gift idea for 2021. E-sports is growing exponentially; since the social lockdowns imposed globally, gamers' interest has also increased.
Today, there are virtually uncountable online games that are playable on any computer. However, if you have a sound graphics card and a compatible PC, your gaming experience will be just out of this world.
Apart from the graphic card, many other accessories like controllers, screens, sports keyboards, and mouse enhance competitive gamers' gaming experience. If you are interested to find out more about gaming accessories, you can visit dedicated online stores to find the best deals.
Since digital gaming is a big industry, several products are available in the market as a tech Christmas gift idea. All you have to do is choose what your friend or a family member will like the most.
Once you decide what you're going to buy, it will be best that you go for an online purchase since you will be able to check the seller reviews and the ratings given to them by other buyers. We will never want that you spend your money to get a low-quality product.
---
7. Tablets/e-readers 💻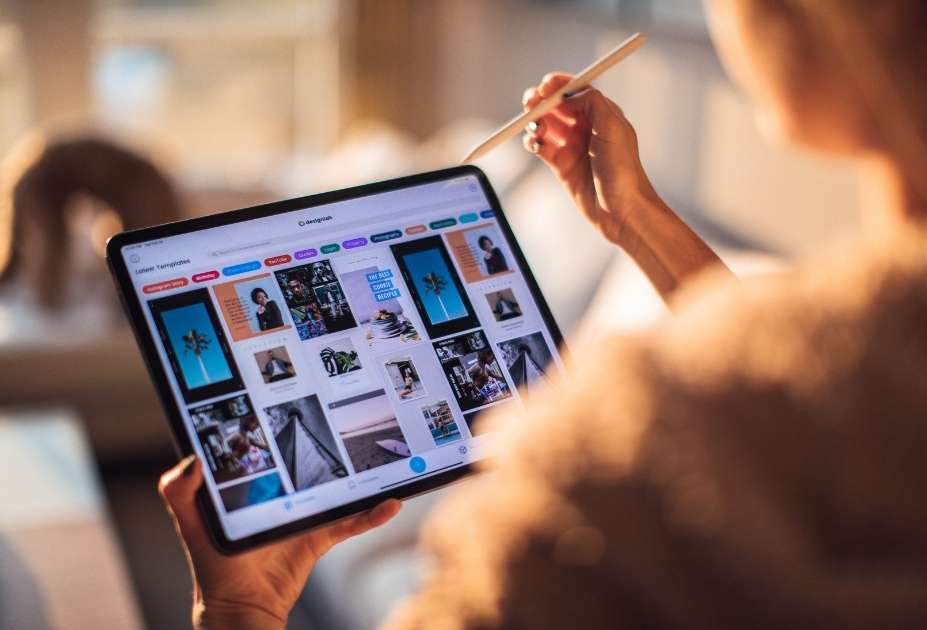 Christmas gift ideas for tech-based products are seemingly never-ending, and this is a good thing. Other options that we have explored for you are Tablets or E-readers. Avid readers will be delighted to get an E-reader for their Kindle accounts or read a daily newspaper online.
The cheapest tablet in the Microsoft ecosystem is the Surface Go, a great Christmas gift idea for tech lovers. It has everything one may need. Its operating system is fully adapted to the hardware, ensuring an unbeatable user experience.
Its large 10-inch screen and 64 GB memory allow us to acquire a tablet which is very worth considering at a reasonable price.
Another brand is Samsung, which offers very good options within tablets, its economic model with 10.1 inches screen size, allows us to enjoy multimedia content on a marvellous screen and serve as a work tool alike.
Its variety of colours will be something to consider depending on the person we want to give it to, and its octa-core processor is more than enough to address the most demanding tasks.
The most economical option is Amazon, which offers a fully functional tablet for those who do not need a large processor or storage space. With an HD screen and its 16 GB memory expandable via SD, it allows us to enjoy our series or even play some games on a larger screen.
If you're looking for self-sufficiency, the Huawei tablet offers a 5,100 mAh battery to enjoy all our favourite content on the go, which also provides the necessary clearness. Its optimized operating system will make it as easy to use as our mobile phone.
Apple's cheaper Tablet model may be more than enough for many users; it has an operating system known for unbeatable results.
---
8. Drones/Gadgets 🎧
Drones can't be out of this list for obvious reasons. A drone or a quadcopter is perhaps the best example of a tech gadget that is entertaining and offers utility for other purposes. Making videos, security, and even exploring the unknown from a different angle is what a quality Drone can achieve.
So, if a Drone is not on the list of the best tech Christmas gift ideas for 2021, we will be losing big time. Drones range from under a hundred dollars to thousands of dollars. It means that the drones available in the market have custom options according to the numerous functions they will be performing.
Apart from the Drones, various other gadgets can help your friends and family perform their day-to-day routine. For example, you can think about motion sensing light systems as a gift idea for Christmas.
Different brands also announce promotional offers that may increase the value of your purchasing this holiday season. So, it will be just natural that you remain active and check out the season sales this Christmas.
You can always put on alerts or mark your shortlisted products as favourites to avail of any special discount, which might come up in the flash sales regularly offered on global digital market platforms like eBay and Amazon.
It will be best that you decide on the gift ideas, then go to the shopping website. It will save you an incredible hassle.
---
9. Smart/IoT devices 📺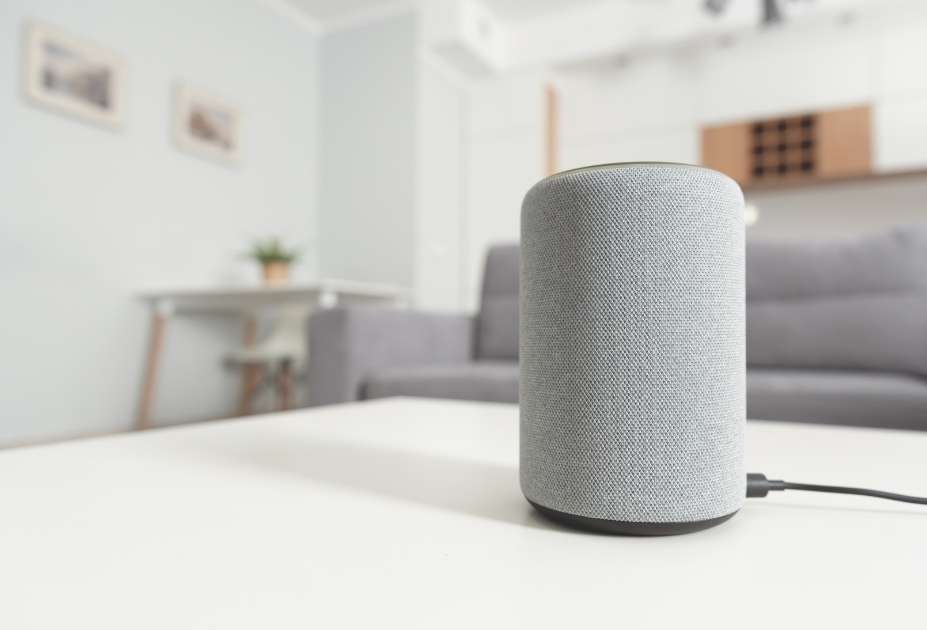 We can always add smart devices to our Christmas gift ideas list for 2021. To give a few examples, we can mention the significance of Smart Assistants as they include well-known devices like Amazon's Alexa and Google Home. Configure them to control your automated lighting system, HVAC, blinds, or other electronic appliances for energy-saving benefits.
Another example is the Smart Home Hubs; it's an intelligent assistant with a graphical interface; smart home hubs make it easy to control all the devices in your home. You can handle hundreds of devices literally with a smart home hub; it can be more versatile than what an intelligent assistant offers.
Smart home sensors may be less discussed intelligent devices; however, they do more than one might think. For example, they can detect an open door or an open window and report to you directly. While this offers obvious security benefits, you can also use that feature to increase your energy savings.
Many other intelligent gadgets devices are options as a gift for your close ones this Christmas.
---
10. In-Car Gadgets 🚗
Further in our list of Christmas gift ideas 2021 are the smart gadgets for your car. There's nothing like using your hands-free to make life on the road easier. You get things done on the go without the risk of undue distraction from the busy road you might be on. One such product is Amazon's Auto Echo; it has been a top product in the US for years and is now available in the UK and EU.
It can manage your radio, work as a reminder and a timer. Whatever Alexa can do. It is best for hectic school runs or during commutes making you more productive.
Tile Mate is another great gadget for you; it's one of those innovations that are so useful yet not so famous. Place the tile tracker on your car keys, and you can forget about losing them, avoiding that terrible rush where you misplace your keys just when you need to go somewhere in a hurry.
A reasonable distance search range means you'll have plenty of capacity to play with, while the tracker is also nice and small, so it's convenient to have on your keychain. Best of all, it also works the other way around, allowing you to use the tracker to make your phone ring if you've lost the phone, not the keys. How cool is this?
---
11. TVs/Blu-Ray/4K 📺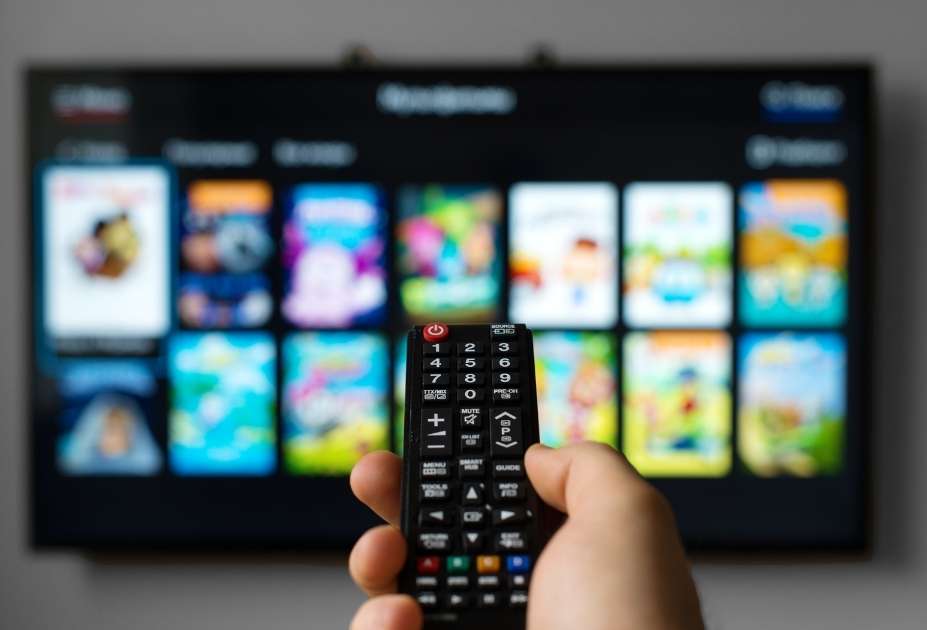 Another great Christmas gift idea for tech-savvy people is the high-definition TVs. Who doesn't watch TV at home? And if the TV is hi-def and offers Blu-Ray and 4K videos, the fun only multiplies.
A 4K TV or Monitor has four times more pixels than a TV with Hi-Def video quality, which already makes it worthy of being in the top tier if you think it's a good Christmas gift idea for 2021.
On the other hand, its specific technology helps improve colours and brightness levels. Video game companies, streaming services, and smartphones already can adapt, transmit, and create formats with 4K quality.
In short, a 4K TV offers a great home theatre experience. If you or your loved ones enjoy watching movies at home or if you have to work from home, having this for entertainment is a great decision. There are plenty more options if a 4K TV might not be falling in your budget. A digitally enabled Blu-ray TV can be almost the same experience.
Digital TVs are the preferred monitor screens for many professional gamers. So, if you want to buy the gift for a gamer, you can consider this for a tech Christmas gift idea 2021.
---
Save Money This Holiday Season with Black Friday Deals
Once you decide what you're going to buy and for whom, we suggest you compare the prices before you pay for anything. Most e-commerce websites offer Black Friday Deals or Christmas Deals that might provide your favourite products at half the price.
Some brands even offer massive price-cuts to sell the maximum of their inventory and conclude the year positively.
For these reasons and many others, you should always keep a lookout for such sales offers. Black Friday Deals, in particular, offer tech gadgets at excellent promotional prices, so buy smart, and you might save some of your money and get something extra.
Conclusion
To conclude the list here, even though there were some more exciting Christmas gift ideas for tech lovers this year, we did shortlist you the best ones so far. Now it's up to you and your imagination. Since you're the one who's going to buy the gift, we do wish you spread the happiness just the way you are expecting.
We also hope you buy something great and save yourself something for that extra we were telling you. Many tech gadgets are pretty new in the market. Chances are we might have skipped a few items that could be of more interest to you personally.
Whatever is the case, once you start to look out for the holiday season promotions, who knows, you might find your perfect Christmas gift idea for 2021, and if you do, share with us as well.
However, the base of everything is that you get something with tremendous value, which your friends and family will appreciate. After all, one gets happy when the loved ones are happy, even if they live far away from us.
So do keep in mind that there are products of every type out there that will work just fine for you, and to keep a keen eye on those Black Friday Deals and other promotions as the holiday season is fast approaching.