What if someone told you that you could call, text, and surf without a phone? It is the kind of magic you can do with some of these fantastic smartwatch models. While these gadgets may not eliminate smartphones, they function as full-fledged phones. Today, you can do almost anything using a smartwatch with a SIM card.
In fact, some of these smartwatches are better than the mobile phones of yesteryears. These smartwatches can connect to the appropriate network service provider with SIM cards. You don't have to travel with your phone if you own one of these and want to do so.
In addition, smartwatches can do more than that. They have GPS and fitness apps, among other things. If you're looking for a smartwatch with a SIM card, you're in the right place. This blog will educate and enable you to pick a gadget worth your money.
What is a Smartwatch, And How Does It Work?
We've all heard of smartwatches. And many of us have been lucky to own one. But the question often arises, what is a smartwatch and how does a smartwatch work?
A smartwatch is a watch you wear on your wrist like a traditional watch, but it is called smart because it has a computer (chip).
Most of them nowadays have a touch screen and provide access to applications that we can use in everyday life. They also have an operating system, which connects directly to your mobile device (or even network providers in newer smartwatches), so you can use it to stay connected to the world using your phone's data or data from a different network.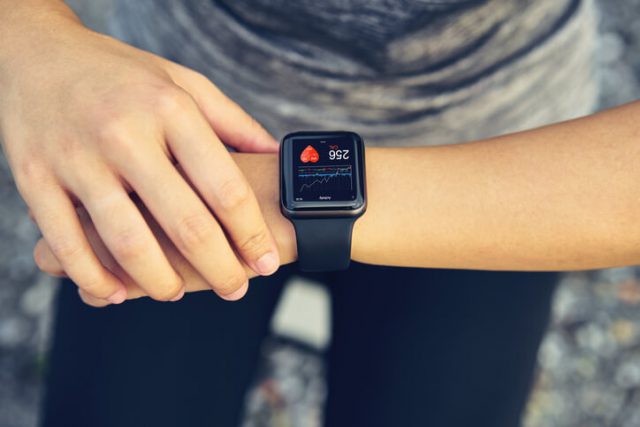 Apple and Wear OS remain the most used operating systems for smartwatches. Apple offers its system exclusively for Apple devices, while Wear OS offers it for other models of phones and watches.
Each smartwatch has several features that all users can customise according to their preferences. If you are athletic, you can use it to track your activity. If socialising gets you going, you can use it to keep in touch with your social media accounts. If you like music, you can play with it.
If you're a travel fanatic, you can use it to track your itinerary and even download your favourite travel apps to add convenience to your travel ventures. The list seems endless, but it allows people to wear and use an accessory in a way that suits their lifestyle.
Why Does Smartwatch Need A SIM Card?
Most smartphones use Bluetooth to connect to watches in a covered area. In most cases, Bluetooth devices can connect within a range of up to 10 meters. Data is retrieved from the connected device via the mobile phone connection. While most smartwatches only work in pairs, others are standalone.
Devices including mobile phones and smartwatches use SIM cards to connect to the network service provider. The SIM microchip contains unique identification data. This information establishes a connection between the device and the service provider. In addition to connectivity, a SIM card also helps devices not connect to other networks.
There are probably three types of SIM cards, i.e., a standard SIM card, Micro-SIM and nano-SIM. Using these three depends on the kind of gadget you own. Nowadays, nano-SIM is predominant among communication devices, especially in smartwatches.
Having a smartwatch with a SIM card depends on your preferences. One of the major concerns people have is the smartwatch price with a SIM card. It's significantly higher than traditional smartwatches that rely on your mobile phone's network to offer your internet access. However, the advantage of such a smartwatch is that you don't have to carry your phone with you everywhere.
Does a Smartwatch Work Without a SIM Card?
Yes, it can. Generic smartwatches use a Bluetooth connection to connect to paired phones. However, if you want to use your smartwatch for tracking, you'll need a SIM card. GPS tracking requires a SIM card. SIM cards help your smartwatch access 4G, LTE, or other networks.
Pros and Cons of A Smartwatch
Pros

You can make calls and text messages directly from your smartwatch without a phone.
Activate the same number on your smartwatch and smartphone.
Offers physical sim connectivity and eSIM connectivity.
It comes with a speaker and a microphone.
It has its standalone internet connectivity, allowing you to use applications that need the internet.

Cons

It costs more than a smartwatch without 4G.
You need a mobile subscription, which has an additional cost each month.
The battery discharges faster.
Not all network carriers offer a smartwatch plan.
Slightly bulkier than traditional smartwatches.
What to Look for in a Smartwatch?
The convenience of looking at the screen without touching the phone is quite reasonable. However, buying a smartwatch is not as easy as it sounds. It is now a mature gadget. And that means there are many brands and models to choose from and many prices to decide through. We want to make it simple for you by highlighting the areas you should focus on while looking for a viable smartwatch.
Intended Use
What will it be – fitness band or smartwatch? Devices sometimes draw a fine line between fitness boxes and smartwatches. Both are guilty of imitating the characteristics of others to make themselves more relevant products. A fitness band is designed for more health-conscious people who want to incorporate exercise and physical activity into their lifestyle in an ideal world. That means fitness belts are less stylish, but they can be more robust and save on smartwatch functions.
OS and Synchronisation
It's among the most important considerations when choosing a smartwatch. See which platform is running on your smartwatch. Most of them rely on the manufacturer's proprietary platform, while other brands use a core platform such as Android Wear.
Each has its own pros and cons. Some use Android Wear, Google's popular operating system. It works with Android smartphones and smartwatches.
The Watch OS platform developed by Apple is designed for Apple Watch devices only. Apple Watch cannot be used with any Android device.
Manufacturers like Fitbit and Garmin use their own operating systems and can be used on virtually any smartphone. Depending on your model, they may offer different levels of support for your watch's operating system and the apps you use.
The support we're talking about can synchronise notifications between apps, so you can use your watch to control your phone with voice commands and the like. For example, when you want to maintain the volume control on your phone or select a contact to call or reply to a message quickly. Less support may mean you can only do some of these.
Connectivity
New connectivity features are added to smartwatches, such as built-in GPS, which allows you to track your route during training without carrying your phone with you. If this feature is missing, you may need to enable the watch to connect to your mobile every time. It will take some time. While the built-in GPS is convenient, most don't see it as a deal-breaker.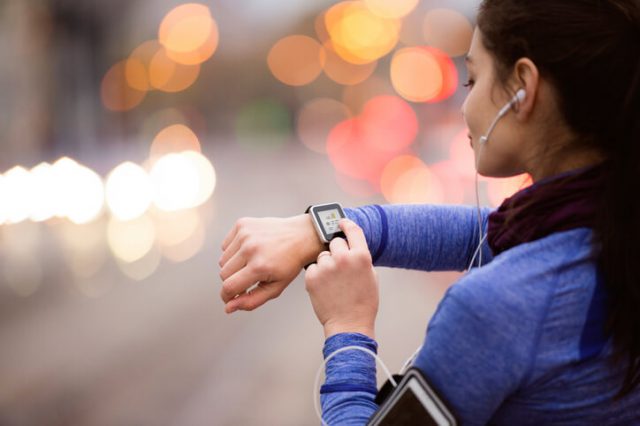 NFC is another feature that makes it easy for your watch to pair with an NFC-enabled phone. Just touch the gadgets together, and you can continue.
NFC may also act as a payment method for certain mobile payment services on specific devices. It is most helpful if merchants in your area allow mobile payments using NFC.
Design, Weight and Shape
The best smartwatches offer many straps options and/or the option to swap with third-party ones. It is vital if you want to customise the look of your device.
Most smartwatches today offer several customisation options before you buy. For example, you can choose the colour and material of the strap and the colour of the face, the surface and the size of the Apple Watch and Fossil smartwatches.
Keep in mind that comfort matters a lot. We would avoid smartwatches with heavy buckles that require a lot of force to open and close. Fortunately, most new watches use standard clips.
Keep in mind that comfort matters a lot. We would avoid smartwatches with heavy buckles that require a lot of force to open and close. Fortunately, most new watches use standard buckles.
There are more and more smartwatches with round faces, so they look more like traditional watches. Newer ones will be thinner and smaller. The Garmin Lily, one of the best Garmin watches, is a lovely choice for smaller wrists.
Traditional watchmakers are also joining the battle with Wear OS devices that combine the style of an analogue watch with the intelligence of Google's watch operating system. Emporio Armani, Tag Heuer, Movado, and even Louis Vuitton are all out with smartwatches featuring corresponding price tags.
Battery Life
Battery life is still one of the biggest complaints about smartwatches, but progress has been made recently. You can expect to enjoy two full days of use with Apple Watches and most Wear OS devices.
Watches that use the Snapdragon Wear 3100 processor support extended battery modes, which last for up to five days – if you're willing to disable most features except the time display. The next-gen Snapdragon Wear 4100 processor has been announced, but we still haven't seen the first smartwatches running on it.
Other devices last five to seven days but generally have fewer features and a lower-quality screen, and some fitness classes can take weeks on a single charge.
Some smartwatches already support faster charging. For example, Apple's Series 7 smartwatch goes zero to 80% in just one and a half hours, reaching a full charge in about two and a half hours. The new OnePlus Watch is even faster, offering a week's worth of charging in just 20 minutes. That's phenomenal!
Screen Type
The smartwatch screen is the primary input and output element for the entire set. The screen can be divided into the inductive touch panel and the smart display.
There are usually four types of screens used in each smartwatch – OLED, E-ink, traditional LCD and LCD with Sharp memory. Some companies have even introduced a smartwatch display with MEMS technology and a "soft screen". Widely used screens today are LEDs and E-ink because they consume less energy.
List of 5 Best Smartwatches with SIM Card
The list below compares the top 5 choices for smartwatches supporting SIM cards.
1. Apple Watch Series 7
The Apple Watch Series 7 is a sophisticated version of the 6 Series. If you already have a recent watch, such as the 5 or 6 Series, you can still postpone an upgrade – especially since you can get a lot of new features through regular software updates. But if you have an older watch, such as the 3 or 4 series, you can benefit significantly from the larger screen, faster performance and additional 7 series sensors.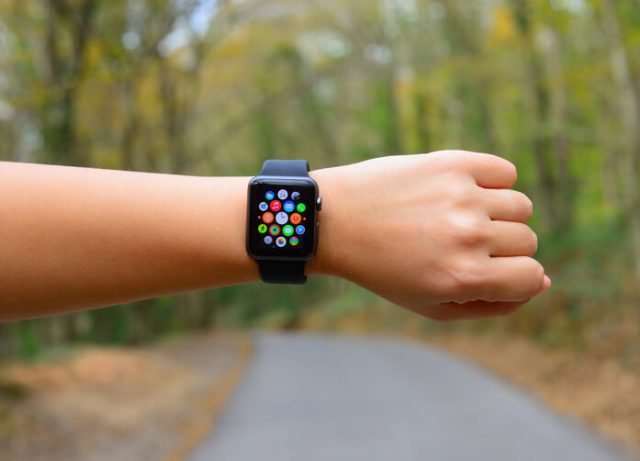 2. Kospet Prime S Smartwatch
Following the great success of Kospet, a new update of the Kospet Prime smartwatch series called KOSPET Prime S is released. It features an elegant design and high technical features, being the first smartwatch that comes with a double chip, a dual camera, 16GB of storage and 1GB of RAM, 4G/LTE support, a large battery. It's like pretty much everything a smartphone had on just a few years ago, not to mention a relatively low price tag compared to Apple.
3. Kospet Prime 2 Smartwatch
The quality of this watch is premium. It is a new version of the Kospet Prime watch. It takes the camera specs beyond the Kospect NOTE watch, featuring a 13 MP camera for more beautiful photos. Kospet promises to ship the Andriod 10 for this smartwatch. In addition, it boasts facial recognition.
The Kospet Prime 2's screen is 2.1 inches in size, differentiating itself with a classic, large round shape. It can display 323 PPIs, which is impressive.
You get a good value for money in this price range. It also has 4GB of RAM and 64GB of ROM. It won't stop you from downloading many apps from Google. The battery has a capacity of 1600 mAh, which is enough for everyday use. It also offers connectivity with 4G/LTE global bands.
4. Galaxy Watch 4 Classic
The Samsung Galaxy Watch 4 is familiar but different, and we mean that in the best possible way. It still looks like the famed Galaxy Watch, but this iteration is lighter and more sophisticated. The software works like Tizen, but the new Google Wear OS platform is pragmatic and precise.
Samsung dropped the "Active" branding for its latest product lineup, introducing a sporty-looking Galaxy Watch 4 as the company's flagship, as well as a "Classic" version that includes the luxury features of the Samsung Galaxy Watch 3 of the last year.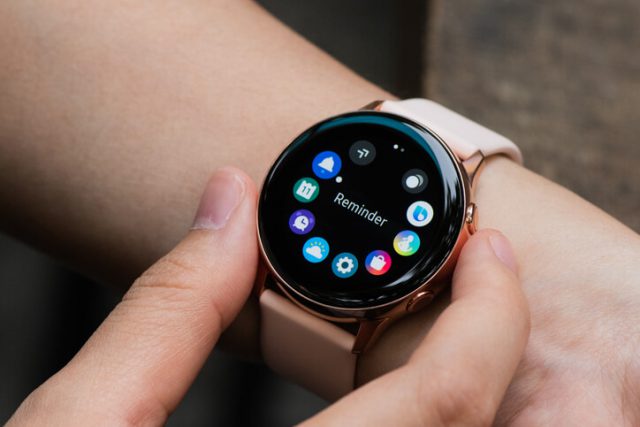 The Galaxy Watch 4 features a 3-in-1 status sensor to measure heart rate, record ECG, and read body composition. This makes it the first major smartwatch to offer bioelectrical impedance analysis (BIA). Do you feel like the Apple Watch 7 is starting to get nervous?
Without a doubt, the Galaxy Watch 4 is one of the best smartwatches on offer right now, especially for those who have Samsung smartphones.
5. Ticwatch Pro 4G
TicWatch Pro 4G/LTE, like other TicWatches, runs on Google Wear OS. It means that it will work on both Android and iOS devices.
When you pair your phone with Bluetooth, you can count on all the standard features available with Wear OS. It can include viewing notifications and messages on your phone, downloading apps directly from your watch, and tracking your health and fitness with Google Fit or Mobvoi's proprietary TicHealth software.
A 4G/LTE connection means you can access many features without pairing them with your phone. It supports Android and iOS, so it's a viable alternative for those who don't want to pay Apple Watch prices.
Device
Pros
Cons
Price
Apple Watch Series 7

Five aluminium colour options
Stainless Steel and Titanium models
The display is 20% bigger
Brighter always-on display
33% faster charging

Workouts are varied but basic
Battery life needs to be longer (only one day)
Only two new watch faces designed for the bigger display

Starting from $399
Kospet Prime S Smartwatch

It has an ID face unlock feature
It supports google apps
It has a slot for a nano sim card and can do calls
Android watch with the best battery capacity
Has a dual-camera feature

Slightly heavier
A little bit expensive
IP67 waterproof, not suitable to expose to water

Starting from $139
Kospet Prime 2 Smartwatch

Kospet Prime 2 has a 13MP camera with face recognition
It supports 4G/LTE connectivity with global bands
The 4GB RAM and a 64GB ROM are more than enough storage space
You can use nine professional sports modes for health tracking
It is based on Andriod 10 WiiWear

It is water-resistant, but Kospet does not guarantee it
This smartwatch is on the expensive side

Starting from $249
Galaxy Watch4 Classic

Good build quality, especially on the stainless-steel Classic model
Excellent OLED with higher resolution
The iconic rotating ring is here (on the Classic model)
New BMI reading, ECG monitor, Blood Pressure, SpO2, VO2 Max, Sleep and Stress monitoring
New Wear OS Powered by Samsung adds features yet feels familiar
Superb notification handling
4G/LTE and loudspeaker for direct phone calls even on the 40mm version

Only average battery life of 1-2 days
Even the more expensive Classic model ships with a cheap-feeling rubber band
ECG and Blood Pressure measurements are not certified in most countries
Galaxy Watch4 could've retained the curved glass of the Watch Active2

Starting from $349.99
Ticwatch Pro 4G

Unique dual-display technology
Two-day battery life
Network connectivity
Accurate fitness and heart-rate tracking capabilities
IP68, NFC for Google Pay, GPS, internal storage

Performance occasionally stutters
Bulky, masculine design with ugly preinstalled watch faces

Starting from $299
Best Sim Only Deals for Smartwatch
One of the biggest benefits of standalone smartwatches of modern-day is their ability to allow you to use data on them. And social media apps consume the biggest chunk of your data nowadays. The right kind of data package for your smartwatch will enable you to do so many things. The possibilities are endless, from making a call using your favourite communication app like WhatsApp or some other WhatsApp alternatives to watching your favourite TV show.
So, let's have a look at our top picks for Best SIM-Only Deals for Smartwatch.
| | | | | | |
| --- | --- | --- | --- | --- | --- |
| Operator | Price | Data | UK Mins | Intl. Mins | Texts |
| Talk Home Mobile | £12.5 | Unlimited* | Unlimited | X | Unlimited |
| Now Mobile | £12.5 | Unlimited* | Unlimited* | X | Unlimited |
| Voxi | £35 | Unlimited* | Unlimited* | X | Unlimited* |
| giffgaff | £35 | Unlimited* | Unlimited* | X | Unlimited* |
| Virgin Mobile | £28 | Unlimited* | Unlimited* | X | Unlimited* |
You may visit Best SIM Only Deals 2022 to explore further that suit your data needs perfectly well.
FAQs
How to activate a sim card for a smartwatch?
You need to follow these steps to activate a smartwatch SIM card.
1. Download Smartwatch Compatible App
First, download the app on your smartwatch connected to your smartphone and install it. But before downloading the app, make sure it is compatible with your device's operating system.
After confirming this, find the appropriate app in the App Store or the Play Store. Make sure you accept the terms of the application and then carry out the download process.
2. Request Your Mobile Service Provider for a new eSIM Link
You will need to contact your mobile service provider, which is usually the first step in activating your SIM card. Then copy and paste the URL sent by your service provider into your smartphone.
3. Fill in SIM Card Information Followed by Entering OTP
Enter the SIM card details on the URL that opens in your browser after clicking the link sent by the network provider.
Then, you'll need to put a 6-digit OPT on the next page, which you'll get on your device.
Restart the smartwatch to complete the process, as some smartwatches require rebooting.
Does a Smartwatch Need a SIM Card?
Not every smartwatch requires a SIM card (more specifically, a physical SIM). It has an eSIM card that connects to the mobile network. eSIM is a virtual SIM that can be activated on your smartwatch when contacting your mobile service provider.
But don't forget to make sure your current mobile service provider supports mobile connections on smartwatches. Many countries and mobile operators do not provide data connections to smartwatches.
Here are essential links to view countries and services that provide Apple and Samsung mobile services.
Where Can I Get a Sim Card for My Smartwatch?
Usually, network providers that offer SIM cards for mobile phones and tablets also sell SIM cards compatible with smartwatches.