Unlimited Data SIM offers an excellent option for anyone who needs to enter data on the go. And it's a fascinating sale because the price looks cheaper than ever. It may sound a little reluctant, but this is the direction the market is heading, and it covers it entirely without worrying about data caps.
Almost all the rates with unlimited data extend their discounts to close the year, so you can start 2022 by changing the operator and forgetting to worry about having to pay more or because they slow you down if you are careless and spend your gigabytes.
Although not all users need unlimited data, there are several reasons for purchasing an unlimited data SIM, which will always cover the mobile data you need to surf the internet from your mobile. For example, do without the fibre and the router or take the internet wherever you want without permanence or facilities.
This article shows you the cheapest options of the month to have a flat rate of minutes and gigs, starting with the most affordable offers, the most contracted telecommunications packages in the UK.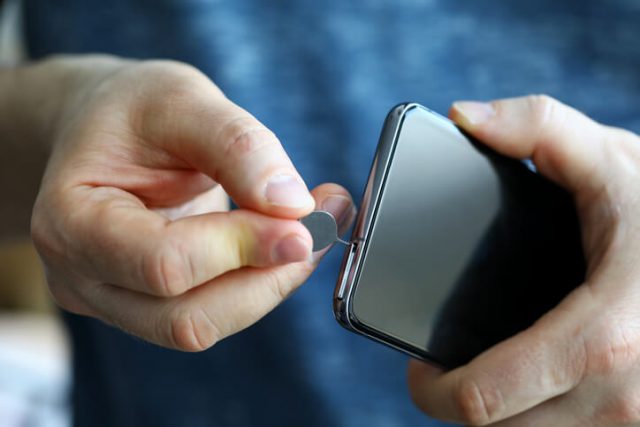 Also, many SIM Unlimited Data offerings only allow additional devices to connect, so you can connect laptops, game consoles, tablets, etc., to an Unlimited Data SIM card to cover multiple devices.
Some unlimited plans require a relatively significant investment, but some networks have significantly reduced rates.
Also, since most networks have 5G built into SIM-only products, investing in unlimited data is ideal for this new version with better latency and much faster.
What Is an Unlimited Data Sim?
In a nutshell, unlimited data SIMs give you unfettered access to the internet – you'll never run out of data, and you won't be subject to any nasty charges at the end of the month, either.
Generally, they're more expensive than standard SIMs. But that extra outlay means you'll always have access to data when you need it. So, you can watch as many episodes of your favourite show as you want and stream music to your heart's content via your Apple or Samsung device on long commutes.
When you contract an unlimited calling rate with your mobile operator, you assume that you can call whenever you want, whoever you want, for as long as you want. However, this is not always true, and many companies place limits on the number of numbers you can call or the duration of calls. That is, you have unlimited calls, but with nuances.
The same thing happens with unlimited mobile data. The data will not run out throughout the month, but there may be certain restrictions on the daily use of data. In addition, despite the arrival of 5G technology, there are also other limitations that we will explain later, such as data use while roaming, connection speed, quality of video streaming or tethering.
If you are travelling, an option that may be interesting for some travellers is buying a special SIM card in the UK. Although they are somewhat more expensive, you will have the comfort of taking them now and not having to search for stores when you arrive and compare offers.
They are unique cards ordered through the internet and arrive at your home before your trip. They have unlimited 4G internet data, and all you must do is put it on your mobile upon arrival in the country. Remember that if your phone is a dual sim and you want to keep both cards, you will have to change the default card settings for data use.
Which Networks Offer Unlimited Data Sims?
Most of the current rates offer us unlimited calls or a bonus of minutes included every month to talk with who we want. We can find rates for less than ten pounds with unlimited calls and up to 15 GB of data without permanence, but maybe you do not like to call or receive calls, that you want to surf the internet, and your only calls are by WhatsApp. In that case, we can contract some data-only rates to navigate.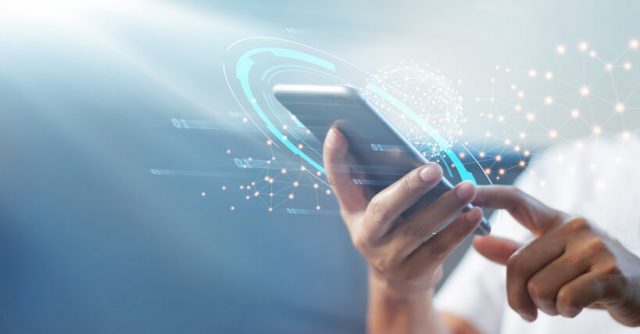 There are three main types of rates that we can find in these paragraphs. The first is 4G rates designed to navigate "in a big way" in a second home, on your vacations, in the car. These operators offer a rate associated with a WiFi or MiFi modem that you can take anywhere to have a portable mobile network. But others provide us with a data-only SIM with more than 100 GB to spend as we want. Or other data-only rates that do allow us to make or receive calls every month but do not require us to pay a mandatory series of fixed minutes even if we do not use them.
Whatever type of data-only rate you are looking for, here we collect some of the most recommended that we can find depending on what you need or how much you want to spend. That you only have data does not mean that you cannot speak: we can make calls by WhatsApp, by Telegram, by Zoom, and many tools offer us options through WiFi networks or 4G networks.
Today, most major networks provide an unlimited amount of data. These include Three, EE, Vodafone, O2, Virgin, iD Mobile, Voxi and more. However, not all networks have unlimited plans, and some have pitfalls.
For example, Smarty and iD Mobile offer unlimited data plans at low prices but no 5G network. Vodafone has unlimited data, but you need to limit the speed to get the right price. EE also has unlimited data, but it costs a lot to get it.
Tre has the best options for unlimited data. It's one of the big fours, compatible with 5G, and one of the lowest prices in most cases.
| | | | | | | | | | | |
| --- | --- | --- | --- | --- | --- | --- | --- | --- | --- | --- |
| Networks | EE | O2 | Vodafone | Three | iD Mobile | Giffgaff | Virgin Mobile | Tesco Mobile | Voxi | Smarty |
| 5G enabled? | Yes | Yes | Yes | Yes | No | Yes | Yes | Yes | Yes | No |
| Pros: | UK's fastest speeds | Free Disney+ | VeryMe reward scheme | Cheapest | Cheap | 1-month rolling contract | Affordable prices | Clubcard discounts | 1-month rolling contract | Very cheap |
| cons: | Costly | Costly | Speed restrictions | No added benefits | No 5G | No major incentive | No major incentive | No unlimited calls and texts | Cheaper prices available | No added benefits |
Depending on the price you choose, you can use Vodafone Unlimited Data SIM up to 81 destinations (with a 25 GB data limit) at no additional cost. Unlimited 5G data plans are also available, and users can choose from three different download speeds. Vodafone
EE
EE's Unlimited Data SIM plan includes benefits such as six months of free Apple Music, roaming in the EU, and enhanced coverage across the UK. The plan is available with a 24-month contract.
Tesco Mobile
Tesco Mobile offers unlimited data plans at competitive prices. Also, because it uses an O2 network when deployed nationwide, you can enjoy nationwide 5G coverage and 99% 4G network coverage.
O2
Offering unlimited data SIMs at O2 starts at around £ 30 per month and offers significant benefits such as Disney + and Amazon's 6-month discount. 5G data is part of it by default, and there is no speed limit.
Smarty
Smarty's Unlimited data plan comes on a one-month, rolling contract. It's competitively priced and offers unrestricted tethering and no credit checks to boot.
iD Mobile
iD Mobile uses Three's mobile network and provides an array of competitively priced SIM-only deals, including unlimited data SIMs. Choose from a 12-month or 24-month contract.
Three
Three's unlimited data SIM plans are keenly priced and come in the form of 12-month or 30-day rolling contracts. Moreover, all plans are truly unlimited and 5G-ready.
giffgaff
With the giffgaff golden goody bag add-on, you'll get unlimited 5G data, plus free-roaming capped at 20GB per month.
What to Look for In Unlimited Data Sims?
When thinking about unlimited data SIM plans, you're going to want to consider price and contract length and look closely at what customer incentives the network offers.
Often, a plan that includes incentives like free access to streaming services will probably cost more in the long run but is worth it if you plan to use your data to watch films and TV shows on the go.
Price
You can find some SIM cards that offer unlimited data for less than £20 per month. Don't expect free-roaming or eye-popping incentives since those will cost more with these rates.
Contract Length
However, if you're not terribly concerned with Apple Music or Amazon Prime free for six months, you should go with one of these plans. Tesco Mobile and Giffgaff, for example, offer them.
There are a few different lengths of unlimited data SIM contracts available from large and small networks.
Several networks offer 12-month or 24-month contracts, along with incentives to keep you as long as possible.
Alternatively, others offer a 30-day rolling contract, which allows you to cancel at any time without incurring any charges.
Think about how long you would like to sign on for a contract before deciding which one is best for you.
If you do not like the idea of sticking with one provider for an extended period, check out Smarty and iD Mobile, both of which have rolling 30-day contracts.
Unlimited Social Data
Are you only interested in unlimited data for social media and chat apps? Unlimited data SIMs from VOXI come with unlimited social data, meaning unlimited usage on Facebook, Twitter, and WhatsApp.
In addition, Virgin Mobile customers already get unlimited use of apps like WhatsApp and Facebook Messenger without incurring any charges.
Freebies
There are many networks that will offer freebies like streaming services or vouchers if you sign up for a contract.
Even though these incentives are great if you plan to use them, the contract itself will probably be more expensive.
Pros and Cons Of Unlimited Data SIM
Pros
There are no nasty charges at the end of the month.
Stream music and watch TV services as much as you want.
You never have to fret about running out of data
Cons
Only worth it if you're a heavy mobile internet user
Some networks apply tethering, usage, and speed limits.
More expensive than plans with usage
Can We Switch Our Networks to Unlimited Data Sims?
To upgrade to an unlimited data plan, you need to do the following:
Make sure you don't have a contract with your current mobile plan
Select and log in to your new unlimited data offer
Cancel the old contract and transfer the old number if necessary
All SIM cards with unlimited data have the same mobile internet usage restrictions (following fair use guidelines).
When deciding between them, be sure to check the customer's pricing and incentives to help you make the decision.
How to Unlock Your Phone If It Is Carrier Locked?
If you activate your SIM card when you insert it into your device, but your phone is working correctly, but you still can't make or receive calls, here's what to do. The operator may have locked the phone.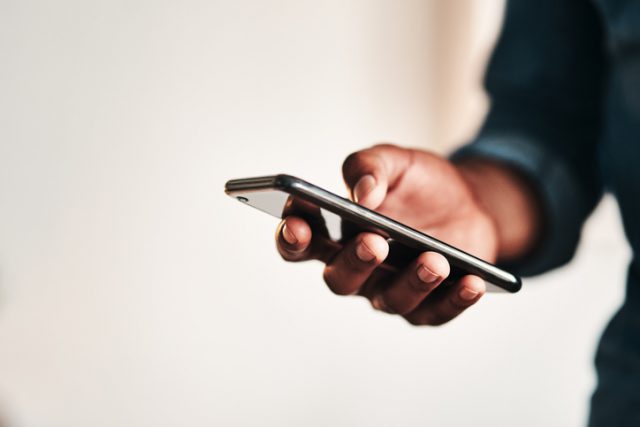 Before you get into a total panic, how about some clarification on that? Keep reading.
Before discovering how to unlock a locked phone by the operator, you must verify that code IMEI locks your phone. You can do this by relying on specialized sites, but you must first obtain your mobile phone's IMEI code (the 15-digit code that identifies the unique device on the mobile network). You can do this in one of the following ways.
Open your phone dialer and dial * # 06 #.
On Android, go to Settings> About phone> Status> IMEI data.
On iOS, go to Settings> General> Information and scroll the screen until you find the IMEI code at the bottom.
Look for the IMEI code when purchasing the phone's packaging: it is usually on a label applied to the box or on the explanatory brochures it contains.
After getting the IMEI code for the phone connected to one of the websites, you can see the blocked IMEI. For international dial plans, enter your mobile phone's IMEI number in the Enter IMEI Number box below and press the Analyse button.
Suppose your device has been carrier locked via IMEI. In that case, you will see the > | < in the red part of the colour bar located near the IMEI Validity Assessment wording, situated within the IMEI Information section xxxxxxxxxxxxxxx.
We remind you that if the operator effectively locks your phone via IMEI code, it will be fully functional but cannot be used to receive and make calls as it is not possible to use the phone line after locking. Therefore, you cannot use the cards inserted into the SIM compartment of the IMEI-locked phone.
What to Do If It Is a Stolen Phone?
In the first case, or if it turns out to be a stolen phone, the lock occurred after the complaint filed by the original owner of the mobile. If you are in this situation, you should file a complaint about the incident by going to the police, taking your mobile phone and all the purchase documentation in your possession. Otherwise, you can get into trouble and receive stolen property charges.
After getting the IMEI code for the phone connected to one of the websites, you can see the blocked IMEI. For international dial plans, enter your mobile phone's IMEI number in the Enter IMEI Number box below and press the Analyze button.
You must return the phone you own to the legitimate owner who submitted the theft/loss report, and you can get compensation from the person who sold you as payment for the damage you suffered.
In any case, the next time you buy a second-hand item on the internet, please refer to the comments and opinions of other users, pay attention to the seller's profile, and make a purchase on a secure platform. It's like what you've come across.
What To Do If the Previous Owner Has Not Paid the Fee
However, if the original owner of the phone he owned did not spend all costs for the device purchased with the subscription, this breach would block the phone using the IMEI code at the initiative of the leader operator.
In this case, to improve the situation, it is necessary to contact the customer service of the telephone operator that made the blockage, explain the situation, provide the purchase document in hand and follow the instructions provided.
After calling the operator who blocked the device, explain the situation and provide all the information requested.
If the lock manager does not unlock the device, contact the Consumer Rights Association, even if they have provided all the essential documents to prove the regular purchase of the device. You can assert your rights.
Other Solutions to Unlock Telephones Locked by The Operator
For example, some users trust IMEI editing experts. One way to do this is by using a device capable of activating restrictions that the operator imposed on the terminal. As you can imagine, doing this type of paperwork is illegal.
However, users often visit websites that offer paid unlock codes in other cases. These websites allow you to open the terminals locked by the operator. We recommend that you not trust similar solutions as they will not work well. It would be best to get in touch with the person who caused the accident to avoid further problems.
FAQs
Can I Use My Unlimited Data Sim Abroad?
Mobile phone operators can apply the "reasonable use policy" to ensure that all customers have access and can benefit from the rules of "roaming like at home" (roaming services with national tariff, without surcharges) when travelling within the EU. This limitation means that your operator can apply fair, reasonable, and proportionate control mechanisms to avoid the abusive use of these rules.
When roaming, there is no volume restriction for voice calls and text messages (SMS). Calls or messages not included in your contract will be subject to the same rates as your country of origin. However, rules and limits apply to the volume of data billed at national prices. The data limits depend on the type of contract.
In some specific cases (see below), you may have to pay a data roaming surcharge equal to the maximum cap for EU wholesale data rates (€ 3 / GB of data in 2021, plus VAT).
Can I Get Unlimited 5G Data?
Unlimited data 5G SIM deals are available from most major networks, including EE, O2, Tesco Mobile, giffgaff, Three, Vodafone and VOXI. And you should expect to pay around £20 per month or more for an unlimited data allowance.
Can I get a mobile contract with unlimited data?
Most operators offer mobile rates in contract mode. Each of them has some gigabytes, a different price and specifications.
A disadvantage of the prepaid rates is that you cannot increase the data if you consume all your telephone companies' rates.