Introduction: What is 5G?
The fifth generation of broadband cellular networks, the 5G, was deployed in 2019. It's all about more data and connectivity, from augmenting artificial intelligence to self-driving cars, telemedicine, and undreamt technologies.
Today 5G phones are popping up all around the UK, from big names like iPhones to more budget-friendly phones from Lenovo or Chines manufacturers for the masses.
5G networks offer faster speeds and greater bandwidth to make everything better, easier, and safer with always-connected internet connectivity.
The question arises should you even buy a 5G phone in 2021? We'll have to dig deeper into understanding the technology, if it's worth the hype, and what benefits can we have from opting early on to the bandwagon.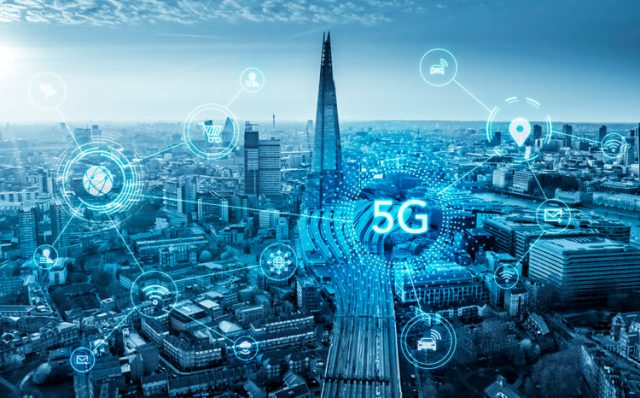 5G is the revolutionary fifth generation of wireless mobile cellular network technology. It aims to connect practically everything from devices to machines and any general object.
The fifth generation of networks will boost the speed and responsiveness known as the latency of wireless networks many folds. It won't end there; the mobile network's latest iteration will connect thousands and millions of devices in a small area to give a new dimension to the interconnected world.
5G offers higher multi-Gbps data speeds, low latency, more reliability, improved availability, large network capacity, and a streamlined user experience for billions across the world.
Understand 5G Technology
Some of the commonly misunderstood facts about the 5G are:
The 5G technology is revolutionary as it replaces the network hardware with the software that " virtualizes" the network by utilizing Internet Protocol (IP).

5G technology is evolutionary with new radios, and core network functions are a progression of the 4G technology.

5G is not transformational as such. Only the applications that will use the network will be transformative.

5G is a software-based network that presents a cybersecurity risk. Previous networks relied on centralized hardware functions that offer enhanced security choke points. The distributed software-based 5G systems are more vulnerable.

The 5G network is spectrum-dependent. In turn, new spectrum allocations will be needed in the long run.
Portraying 5G as a contest debases the tremendous technological progress it's bringing and the policy challenges that progress presents. 5G should be more than a political or strict measuring talking point. The new network represents a new dimension of technological innovation and opportunities for everyone.
Which Networks Offer 5G in the UK?
5G coverage is mainly limited to some major towns and cities in the United Kingdom. It might depend on your location and the provider's support for your locality. Networks usually have some differences in coverage areas, so you're keen to jump on the 5G bandwagon, you may have to switch to a new provider.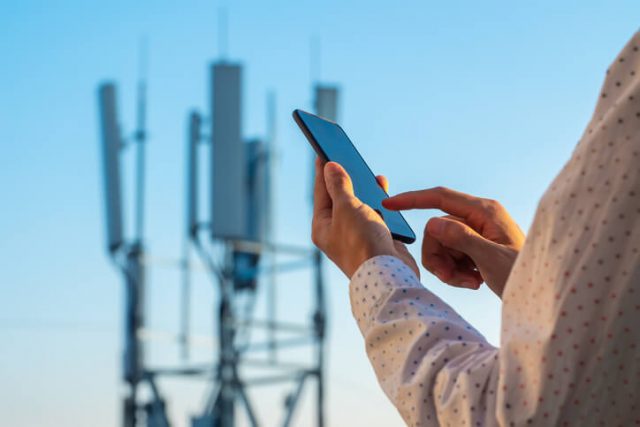 The four major networks – EE, Three, O2, and Vodafone- offer 5G network support in many towns and cities in the UK. Other than that, all the large Mobile Virtual Network Operators (MVNOs) utilize one of the core networks known as Mobile Network Operators.
Therefore, MVNOs such as BT (EE), Tesco Mobile (O2), VOXI (Vodafone), and Sky Mobile (O2) have launched while some others, such as Talk Home (EE), is looking to launch 5G services real soon.
You can check out what's available in your area through coverage checkers of all the four networks: EE, O2, Three, Vodafone.
Do You Need 5g In 2022?
All the major flagship phones now come equipped with 5G, and even some budget phones boast of having the next generation network support. The question arises it is worth upgrading or keeping the older 4G phone for as long as it works.
To be honest, there aren't any killer apps requiring 5G support in the market. The technology makes existing apps faster, but it won't suffice to suggest getting a 5G-enabled phone. However, certain airwaves only work for 5G, and when your 4G networks choke up, your 5G connection can still support you and offer a speed boost that you might not expect.  
Overall, 5G mobile networks have still to live up to its anticipated technological innovativeness and speed boost that it claims. Yet, the next-generation cellular technology can speed up everything for you, from rapid responsiveness in a video conference to assisting telemedicine, virtual reality, and advanced augmentation. 
The gaming experience can get a massive upgrade with swift responsiveness and fast speeds. 
5G is bound to reach 45% of the world population with 1.9 billion subscriptions by 2024, that'll make it the fastest mobile network generation ever deployed globally. 
By the end of 2020, 5G subscriptions are bound to reach 218 million worldwide, surpassing the anticipated forecast, and the number can triple by the following year. So, if you don't want to feel left out, you better join the bandwagon and buy a 5G-enabled smartphone.   
Benefits of 5G
Following are some of the main benefits of 5G networks.
Higher Network Speed

 
Theoretically, 5G maxes out at 10 Gbps (gigabits per second) that is ten x100 faster than the previous generation of mobile networks – 4G. The speeds on 5G are quite ground-breaking though it'll take a long time to reach the peak speeds in the real world.  
Lower the frequency, the more the bandwidth. And that's the reason 5G uses shorter frequencies ranging from 30GHz and 300GHz to offer faster download and upload speeds.  
Though 5G is not just about the speed, in addition to high peak data rates, the network is designed to offer increased network capacity by expanding into a new wave spectrum, such as mauve. Similarly, low latency or the time it takes to send data can go as low as one millisecond. Improved response time can facilitate many sectors with consistent user experience and high data rates.  
This means a user can download a full 8k movie 500% faster than the previous 4G LTE. On average, you can expect 5G download speeds between 100Mbps to 200Mbps in the UK. So, they're around 3 to 6 times faster than the average 4G speed.
The maximum recorded speed was at 753Mbps on the EE UK network, but it's not the limit, and 5G is bound to get faster as time goes on.  
Therefore, usually, you can stream a YouTube video in 1080p without buffering or download an app or Netflix show in mere seconds. 
Improved Bandwidth

 
A simple comparison to understand what bandwidth consists of is roads. The identical vehicles do not circulate on a highway as on a one-way street. And with high-speed networks, the same thing happens. 
5G will significantly increase bandwidth, making the volume of data and network capacity much higher. "Mobile coverage, for example, will improve compared to 4G. Connectivity will be more uniform, regardless of the area in which we are, and performance will increase as more users join", concludes the Ericsson report "5G Systems, enabling the transformation of industry and society". 
Low Latency

 
Latency, the time it takes for data to travel the distance between the sender and the receiver, will also change with the advent of 5G. Thanks to these networks, this time can be reduced to 1 or 2 milliseconds, significantly less than the 20 milliseconds of current 4G networks. "Ultra-reliable and low-latency communications (URLLC) will facilitate the launch of services that require real-time data analysis, such as those related to autonomous driving."  
More Connected Devices

 
The capacity of devices connected to the network will also be expanded thanks to the new 5G antennas based on mMIMO technology. This technology (Massive MIMO, or 'Multiple-Input Multiple-Output) allows managing a much larger volume of data than the current one. So, it will be possible to support more than 1 million connected devices per square kilometre instead of 100,000 devices per square kilometre that can connect with 4G. 
Exponential creation of private networks 
A private network is created to support the desired behaviour of the network. For example, each private network can be associated with security, data flow isolation, quality of service, reliability, and independent load. While 4G networks do not require priorities services, through "network slicing", in 5G networks, it is possible to segment the network by defining different services that allow guaranteed and priority access. "In this way, specific "slices" can be defined for multimedia services, low latency services such as autonomous driving or even guarantee that emergency services can access the network in critical situations such as disasters." 
Promotion Of Other Technologies
The arrival of 5G is accompanied by other technologies that will increase its capabilities almost instantly. This will happen with the internet of things (IoT), "cloud computing", or "edge computing", which allows the data produced by each device connected to the network to be processed closer to where it has been generated. 
This prevents data from travelling long distances and therefore reduces latency and speeds up data analysis in real-time. 
According to Gartner, it is expected that there will be more than 20,000 million connected devices worldwide, Within the next five years. And for this future, bandwidth and latency are critical because they will allow the full potential of innovation to be extracted. "If I can have more connected devices and more bandwidth, I can use the cloud more and implement IoT. But for this, I need to manage everything more efficiently, which is what 5G networks allow." 
Opening Of New Businesses
Just as the digital transformation has brought professions unknown until a decade ago, the emergence of 5G has something similar up its sleeve, but in the form of businesses and companies. "With the hyper connection that this type of high-speed network addresses, it is easy for new business opportunities to appear. 
The examples that fall into this category are mainly related to services, such as data control, building, and infrastructure automation, smart agriculture, logistics or fleet management", predicts the Ericsson study. 
Coverage In The UK
Over the last two years, an increasing number of UK communities are gaining access to the next generation 5G networks, where the median download speeds are on an upward trajectory.  
Three UK claims to cover 30% of the "outdoor population", covering 300 locations across the nation with the next generation of mobile broadband connectivity. The UK's O2 provides a 5G network in around 180 towns and cities. In comparison, Vodafone offers 5G services in 123 cities across the UK. 
EE under the BT Group, with the broadest coverage in the UK driving 4G connectivity deeper into rural areas, aims to provide 5G connectivity to over 90% of the UK landmass by 2028. Though we're seeing a rapid growth rate in the 5G adoption throughout the UK, the country achieved mediocre 5G speeds compared to other world capitals.  
Three has the fastest median 5G download speed of 231.07 Mbps with only 6.4% availability, followed by Vodafone at 159.49 Mbps with somewhat more availability standing at 10.3%. In contrast, O2 stands at 155.54 Mbps with 5.4% availability and EE with a median download speed of 151.03 Mbps, and the best availability at 17.9%.  
The widespread adoption of 5G in the UK is more accelerated, and both the governments and network operators aim to improve the network and performance. 
Best 5G Phones in the UK market

 
Though you might already be seeing some names popping here and there with 5G-enabled phones. Finding the best 5G phone will be a difficult and somewhat expensive task. 
We've tried to compile some of the best phones demonstrating 5G capabilities, but new phones appear almost every other day. The list is likely to change over the not-so-distant future.  
Samsung Galaxy S21 Ultra
The Samsung Galaxy S21 Ultra, by far, is the top smartphone with 5G technology that comes with a hefty price tag of over £1,000. Of course, the Samsung S21 is the best 5G phone with a 6.8-inch curved AMOLED HD screen, housing a top-end Exynos 2100 chipset, and up to 16GB of RAM, a massive quad-lens camera, with a 108MP primary shooter allowing up to 10x optical zoom.  
It has an impressive and stylish design, an edge-to-edge display, along a massive battery. The S Pen stylus allows you to enjoy 5G connectivity much longer and increase your creativity. 
OnePlus 9 Pro
Another top-tier smartphone offering the best 5G connectivity is the OnePlus 9 Pro. The OnePlus phone features one of the best cameras with a "freeform" ultra-wide lens to reduce distortion. A high-end Snapdragon 888 chipset has a 6.7-inch AMOLED screen with HDR10+ super fantastic visuals and up to 12GB of RAM.  
iPhone 13 Pro Max
iPhone 13 Pro Max is the latest successor of the revered Apple iPhone with distinctively great display now comes equipped with 5G support. The large 6.7-inch OLED screen presents an excellent and sharp visual.
It's one of the best 5G phones for streaming or checking YouTube, TikTok, or anything that can benefit from the massive screen. And the improved battery life will allow you to enjoy 5G even more throughout the day.  
OnePlus Nord CE 5G
A budget-friendly 5G-enabled smartphone with a sleek look and feel. A colourful back, impressive battery life, and other great specs come with a low-price tag. Though you might not be satisfied with the camera department, the overall features are plenty in a budget phone.  
Lenovo Legion Phone Duel
Lenovo Legion is a powerhouse 5G phone perfect for gaming with plenty of RAM, a strong processor, side triggers, and a unique gaming mode for all the gamers out there.
Other than that, the phone has a healthy balance of everything from a pop-up selfie camera to 90W charging and clean software.  
Other 5G phones readily available in the UK with their 5G carriers are: 
LG V50 ThinQ – Carriers: EE

 

OnePlus 7 Pro 5G – Carriers: BT and EE

 

Huawei Mate 20 X 5G – Carriers: BT, Sky and Vodafone

 

Oppo Reno 5G – Carriers: O2 and EE

 

Samsung Galaxy S10 5G – Carriers: EE, BT, Vodafone, and Sky

 

Samsung Galaxy A90 5G – Carriers: Sky, EE, and Vodafone

 

Samsung Galaxy Fold 5G – Carriers: EE 

 

Samsung Galaxy S20 5G – Carriers: Vodafone, BT, O2, EE, Sky, Three

 

Samsung Galaxy S20+ – Carriers: Three, BT, O2, EE, Sky, and Vodafone

 

Samsung Galaxy S20 Ultra – Carriers: Three, Sky, EE, O2, and Vodafone 

 

Samsung Galaxy Note+ 10 5G – Carriers: Vodafone, BT, and Sky

 

Xiaomi Mi Mix 3 5G – Carriers: O2 and Vodafone

 
The list is ever-growing as new 5G phones are introduced every day. Similarly, the adoption of 5G devices by manufacturers and buyers is increasing significantly.  
Conclusion
To upgrade or not. We've put together all the aspects surrounding the 5G network. While the question, whether to upgrade to a 5G enabled phone is always up to your choice, but we'll say it's clear: Yes.
Though you might not benefit from the full potential of the technology, you can still join the mainstream and climb the ladder of technology along with everyone else.  
Now some significant manufacturers are shifting to produce low-budget 5G phones for massive adoption among the masses. So, you can enjoy higher download speeds, low latency for games, and improved performance on the go anywhere in the UK.  
FAQs
Is 5G Worth All The Hype?
Yes, 5G promises faster data, improved network speeds and bandwidth, significantly lower latency, and more connected devices. The 5G will boost other technologies like the Internet of Things (IoT) and cloud computing.  
According to the Brookings Institute report, the importance of 5G is unquestionable. "It's the most significant network in history due to the alchemy of digital technology allowing a smooth transformation of what was usually done in hardware to become functions accomplished in software."  
Will Present Smartphones Support 5G Network?
The answer is subjective because it's been almost two years, we've seen 5G-enabled phones in the market. So, if you have a 5G-enabled phone, it will support the fifth generation of mobile networks. However, if you still have a 4G phone designed only to catch 4G or below technology.  
Can 5G Replace Wi-Fi?
Though 5G can certainly replace Wi-Fi technology, most likely, it won't. The 5G and Wi-Fi will coexist as far as anyone can anticipate for now. Wi-Fi and 5G are better as complements rather than competition. The 5G network rollouts where organizations are making strategies about how their IT infrastructure should evolve. In most cases, for all the network providers, 5G can help address many of the pain points that are generally associated with Wi-Fi deployments.  
Do We Need 5G?
Most certainly, 5G is bound to give you a 100 times faster network than 4G. But it's not just about bandwidth upgrades. You can enjoy low latency, more connected devices, and support for many technological advances in a multitude of fields around the globe.   
Is It Worth Buying a 5G Phone In The UK?
There's no downside to getting a 5G-enabled phone. You'll only enjoy high-end robust network coverage and download speeds along with unique features like a camera and super HD screen. Hundreds of towns and cities have 5G coverage in the UK, thereby benefiting from excellent connectivity anywhere, everywhere. However, there aren't any applications that utilize the power of 5G technology.