You don't always have to empty your wallet to get a great phone. Though premium phones like Apple's iPhone 13 Pro or the Samsung Galaxy S21 Ultra bluster the best and high-end tech in the market. But these phones with stellar performance can come at a much higher price which most of us don't even need.
Many of us simply won't need the fastest processor, the best cameras, or an OLED display. In fact, some of the high-end phones are so overloaded that it seems excessive for an average user. You can find the best balance in some of the best phones under $500 in the UK for everyday use.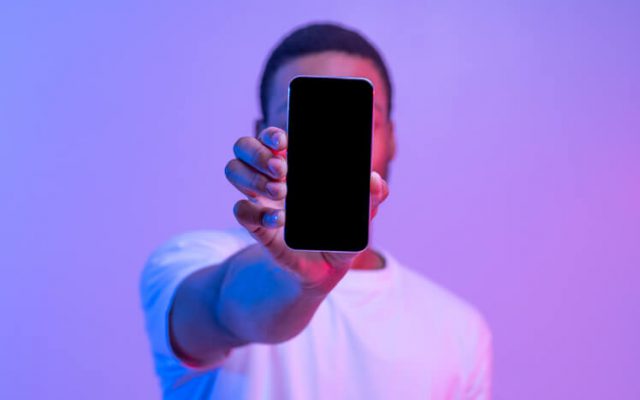 Today as manufacturers are vying for the market share, it provides us with opportunities to get a great phone without breaking the bank. Shopping for a budget phone is easier and more accessible through discount deals from previous models. And you don't need to worry about getting less bang for the price.
You can still get an advance, feature-rich smartphone with loads of storage, a large battery, fast processor, multi-lens cameras, wireless charging, fingerprint and facial scanners, or even 5G connectivity. All these features and more on a modest budget. So, let's find you the best mobile phones under $500, exploring each with an in-depth review.
10 Best Phones Under $500 to Consider in 2022
1. Apple iPhone 11
Apple iPhone 11 is one of the best-selling models launched in 2019 and has been the user's hot favourite. The attractive pastel and bright red phone cases attract many young people. However, its features are even more endearing and engaging. The OLED display and ultra-wide-angle camera make it best for photography. If you are active on social media, you would love it in night mode with compelling camera quality.
Its best features are the 11-hour battery life and a 6.1-inch display. It has Apple's true tone technology, which is ideal for better display quality. It comes with 625 nit max brightness and 1400:1 contrast ratio. You can choose your storage among 64 GB, 128 GB, and 256GB. What is more astonishing is that it has dust and water-resistant technology. The auto-stabilization and red-eye correction technology make the phone worth the purchase.
Pros
OLED display
Image stabilization
625 nit max brightness
Truetone technology
Cons
Lacks high-speed charger
Plastic-looking back
2. Samsung Galaxy A52 5G
Galaxy A52 5G astonishes you with its 120Hz display, four rear cameras, and enough premium features to compel you. The phone is priced at $499, designed for an average user base that cares about streaming, gaming, photography, and battery life. It charges 50% in half an hour and has a 4500 mAh Li-Po battery.
The phone comes with 6GB of RAM and 128GB storage capacity featuring a plastic back with a lovely semi-matte texture. Its front is made with gorilla glass which provides high protection against breakage. The hybrid dual SIM technology allows you to use two sims simultaneously. It has a 64MP primary camera and 32MP front camera, which is perfect.
Pros
64MP main camera
Hybrid dual sim technology
Fast charging
Gorilla glass front
128GB storage capacity
Cons
Wonky display colours
Not the best selfie experience
3. Google Pixel 5A 5G
The Google Pixel 5A is one of the best 5g smartphones today that falls under the $500 price bracket. It offers the best camera system, just $499. The primary camera shoots crisp and well-exposed photos, while the ultrawide lens captures broad scenes.
The 5A comes loaded with a much bigger battery with 5G connectivity at a comparatively lower price. Pixel 5A lasts longer than any other Google phone and is the first A-series Pixel to be water-resistant. Though it's not the most powerful phone with a high-end display, the phone serves best for budget-conscious buyers.
It features 128GB storage with 6GB of RAM with a Snapdragon 765G with better performance and 5G connectivity. At the same time, it boasts a battery of 4,680mAh to comfortably last almost two days before you need to plug it in. The best part is the software experience with plenty of smart features. For example, the Call Screen monitors potential robocalls or spammers.
Pros
Splendid cameras
Bigger, brighter OLED display
IP67 water resistance
Bigger & extended battery life
5G support
Cons
No wireless charging
Older chipset
4. Motorola Moto G Stylus 5G
Motorola Moto G is the best phone under 500 UK due to its stunning water-repellent design with a 6.8-inch display. It has a high-grade plastic back with a glass front. With a 1080X2400 pixel display, you get a cinematic experience and impeccable presentation on screen. It comes with 128GB/256GB storage and 4GB/6GB RAM.
You can take full advantage of its fantastic camera as it has a 48MP primary camera and a 16MP selfie camera. The 500 mAh Li-Po battery charges faster and offers excellent battery life. The bigger and better battery life with 5G support makes it one of the best choices under $500. The snappy Motorola performance made it stand out in the series, and its intuitive stylus features are worth appreciation.
Pros
5G connectivity
48MP front camera
4GB/6GB RAM
Extended battery life
1080X2400 pixel display
Cons
Poor contrast
No IP rating
5. OnePlus 8T
One Plus is an emerging brand with great reviews and specifications. After researching, we can say that it is one of the best phones under $500. It has a 6.55 inches display that is close to the iPhone 11. An extended 4500 mAh Li-po battery with fast-charging technology. On the other hand, it has 8/12 GB RAM with snapdragon technology. One of its best features is the 48MP camera with excellent clarity in bright light. Since then, the phone was released in October 2020 and has been in demand. It has an aluminium frame with a glass back and front, which gives the phone a costly look.
It has a fluid AMOLED display type, 1080×2400 pixel screen resolution, and 402 PPI density. With an octa-core CPU and Adreno 650 GPU, you get fantastic performance. It does not have an external card slot as it has 128GB and 256GB storage options. With a 123-degree ultra-wide-angle, you get an excellent photography option. The 16MP front camera with auto-HDR option makes it a phenomenal phone for selfies. It comes in stunning colours and charges 100% in 39-minutes which is mind-blowing.
Pros
100% charging in 39 minutes
128/256GB storage
48MP back camera
55 inches display
Auto-HDR feature
Cons
No dust or water protection
Lacks wireless charging
6. TCL 20 Pro 5G
TCL 20 Pro 5G is the best android phone under 500 as it is affordable and has a magnificent display. We love that it has an ultra-long 6.67-inches display with AMOLED display type. It has a 1080×2400 screen resolution that displays colour in high contrast; we like the TCL phone the most because it has a glass back and a glass front, giving it a luxurious look. It has a hybrid dual sim technology through which you use one sim and keep the other on a stand-by.
It has a shared SD card slot which gives you a great storage option. On the other hand, it has 6GB RAM and 256GB storage capacity. The 48MP primary camera with 26mm width takes pictures with a lot of clarity and depth. It has a 16MP front camera with a 123-degrees ultra-wide angle, allowing you to take stunning selfies. With 5.1 Bluetooth, you can do immense sharing and great WIFI, Hotspot options. The 4K video display is spectacular and presents excellent precision. The 5000 mAh fast-charging and the non-removable battery are great for all-day-long use.
Pros
5000 mAh battery
1 Bluetooth
6GB RAM
48MP front camera
Cons
Poor rear camera
Comparatively low battery-life
7. Xiaomi Poco F3
Xiaomi Poco F3 is probably the best mobile phone under 500 in the market as it is budget-friendly with features that easily match up to any high-end phone. The first thing we want to talk about is its stunning display of 6.67 inches. It has a fantastic 1080×2400 pixel screen which makes every colour significantly pop. The 4520 mAh battery is non-removable and takes 52 minutes to charge up to 100%. It has a quick charging ability with power delivery 3.0.
It has a stereo speaker with a booming and clear voice. The stunning 20MP camera will undoubtedly up your selfie game, and the 48MP back camera has stunning clarity, HDR, and panorama feature. With the LED flash, you get stunning clarity when using the camera at night. You get to choose between 128GB OR 256GB memory which is sufficient; hence, no SD card slot is provided. You can use the 5.2 Bluetooth for fast sharing of files.
Pros
48MP back and 20MP front camera
128/256GB memory
Power delivery 3.0
It takes 52 minutes to charge fully
67-inches display
Cons
No 3.5 mm jack
No SD card slot
8. Vivo V21 5G
Vivo V21 is a stunning phone for streaming all day long. It boasts good 5G connectivity and a 6.44-inches stunning screen with a 1080×2400 pixel display, making it one of the best contenders on the list of best phones under $500. If you are looking for a phone with not only great features but stunning looks, Vivo V21 is for you. It has an ombre reflective back cover made with premium plastic and has a high-grade glass front.
On the other hand, it has an 8G RAM and 128/256GB storage option. It also has a microSD option if you require additional storage. The 64GB back camera has triple-lens for width, focus, and clarity. It has an LED flash and panorama feature for photography, even dull in light. The phone has a 4000 mAh battery which takes 30 minutes to charge up to 63%.
Pros
4000 mAh battery
128/256 GB storage
64GB back camera
1080×2400 pixel display
Cons
Lacks 3.5 mm jack
No stereo speaker
9. Huawei P30 Pro
Huawei P30 Pro is an economical phone with a 6.47-inches 1080×2400 stunning display. It has a 40MP camera, apt for daylight and night mode photography. With 6 to 8 GB RAM, you can expect an incredible performance. The 4200 mAh Li-Po battery charges up to 70% in 30 minutes.
It also comes with a wireless charging option and stunning audio quality. We love that it has 5.0 Bluetooth for seamless sharing, WIFI direct, and a Hotspot. The 32MP front camera provides shocking video and photo quality. Overall, it is ideal for unlimited streaming and files storage users and one of the best phones under $500.
Pros
10802400 pixel
4200 mAh Li-Po battery
WIFI direct and Hotspot
47-inch display
Cons
Lacks 3.5 mm jack
Battery drains faster
10. Lenovo Legion Duel
Lenovo Legion Duel is probably one of the most underrated phones you need to try due to its outstanding features. It has a bright 6.65-inches display, a glass back, and fronts with aluminium rims. The stunning 64MP primary camera with a 16MP front camera will make you click a photo every time.
It has stereo speakers with significantly high volume for more clarity and an out-of-the-world experience. You can enjoy exemplary performance due to its 12/16GB RAM and 256/512GB storage. Lastly, it has a 5000 mAh Li-Po battery which can charge up to 100% in 30-minutes. These specs make it one of the best phones under $500 to get.
Pros
Full-charge in 30-minutes
512GB maximum storage
64GB main camera
65-inches display
Cons
Should You Buy it Right Away?
Yes and no. It all depends on your preference and how quickly you need a new phone. If you're going for devices like iPhone, Samsung, and TCL models and are in no rush, it's worth waiting till March or April. Every year these companies release new models to hit the store shelves. The phones we reviewed are outstanding in every aspect, but a few months can get you a new year phone. Our top picks are the iPhone 11 and Pixel 5A, so you can go right away for any of these.
Read More: SIM-Only Vs Contract Plan
Best SIM Only Deals in the UK
If you buy a phone, you must figure out the best SIM-only deals in the UK. Talk Home Mobile is one of the best mobile network services available in the UK, with exceptional Sim-Only Deals with unlimited call minutes, texts, and data. You can choose packages according to your budget and get unlimited connectivity at the cheapest possible rates. Not just that, you also get free EU roaming with each plan and discounts every season.
Also Read: Best PAYG Deals in 2022
Conclusion
Finding the best phones under $500 is not a big deal if you don't mind trying new brands. You can get great features, including ample storage, a high RAM, a stunning camera, etc., within your budget. We hope our suggestions help you find the phone that fits your needs perfectly. Good luck with your next great phone!