In between all those notification checks and phone calls, have you ever wondered whether you could save money on your mobile phone contract? If you're like most of us, you probably haven't pondered, but the time is ripe for you to weigh in the pros and cons of following a trend. Which of these two – SIM-Only deal or contract deal offers a better, affordable, and flexible model? Let's decode SIM-Only vs contract in detail.
With the second-highest smartphone penetration rate globally, the UK stands out in smartphone usage. More than 90% of people in the UK use a mobile phone, whereas 87% of adults had access to a smartphone in 2020. Furthermore, Brits spend three to four hours a day stuck to their phones on average.
There are different types of phone contracts or tariffs available in the market, each with distinctive benefits and usability scenarios that you can enjoy. Everyone isn't ready to spend a fortune for mobile contracts, and oftentimes the cheaper option stands out to be the best.
Let's explore the two – SIM-Only and Contract to help you get a better and personalised cell phone experience at a much cheaper cost.
What Is A Sim-Only Deal, And How Do They Work?
A SIM-Only deal is where you only get a SIM card and not a handset. Generally, there are a bunch of call minutes, data, and text messages allowance combined for a monthly fee. The plan offers a substantial benefit if you're not planning to upgrade your current handset and want a better price with significant improvement in service quality.
A type of monthly contract, SIM-Only provides you minutes, data, and texts for a monthly fee that you use on the SIM card. Usually, the SIM card is free, and you only pay for the resources you use.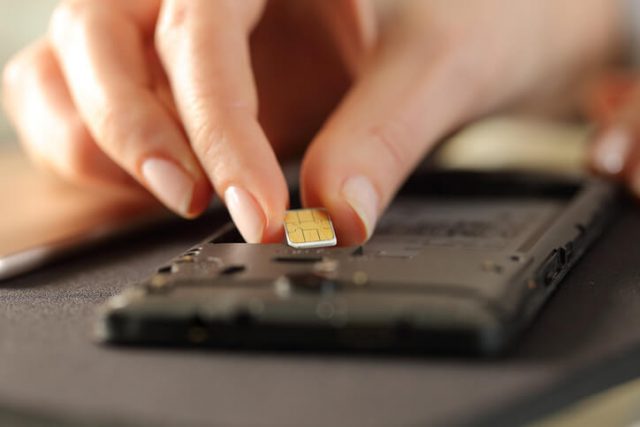 There are two types of SIM-Only deals – pay monthly and Pay as You Go (PAYG). The key difference is that the monthly SIM-Only deal comprises an allowance of call minutes, data, and texts for 30 days and is billed simultaneously. You'll be entering into a contract and paying for an agreed-upon period, usually around 12 months, three months, or even one-month rolling contracts. Instead of sitting on your old, poor quality, expired and expensive contract, that would be perfect.
Whereas, with the PAYG SIM-Only, you must top up your SIM with credit to be able to use the service whenever you need it. And moving to SIM-Only is simple and super easy. All you have to do is select a provider and package, wait for the free SIM to arrive, and pop it into your handset to start using it.
You can even bring the same number when you move to a SIM-Only by using PAC code from your old provider to make the switch easily. At the same time, by selecting a SIM-Only deal, you will get unlimited options in terms of what you get. Suppose you love to stream or stay active on social media, or you love to talk, there will be a package suiting your needs. Many operators even offer unlimited SIM-Only plans so you can enjoy the services as much as you want.
Pros and Cons of Sim Only Plans
Whether the SIM-Only suits you or not depends entirely on your needs and preferences. However, SIM-Only offers some significant advantages that you can't find in any other tariff model.
Select A Preferred Provider
Even if you're not satisfied with your current carrier contract, phones bind you and make switching more difficult. You're tied to staying with the same carrier for a more extended period. Conversely, a SIM-Only deal provides you with a relatively free hand and a cost-effective mechanism with no strings attached. You get everything without having to pay hefty sums over an extended period.
Free and Flexible
Contract phones usually bound you for 12 to 24 months with the same plan. Under which, you're likely to get trapped in the long run because the plan doesn't suit your phone usage. At the same time, you are prone to overpaying for international calling and mobile data.
On the other hand, SIM-Only deals offer you more flexibility by liberating you from any long-term contracts. So, you're free to shift between plans or even network providers as per your preference. To make it even better, you can monitor your monthly resource usage and update your monthly plan accordingly, such as more minutes or data. That way, you're never going to pay a penny more than what you use.
Significantly Lower Monthly Cost
Since you're not getting a new handset and the added charges, you're bound to get the best value for money. On top of that, you get the cheapest resources from the network of your choice with a SIM-Only plan.
You'll be paying for the handset and get bundles attached with the contract on a phone contract. But these bundles will probably not fit your needs, and you will have to buy add-ons. As a result, you'll end up paying a hefty sum than the actual cost of the handset or the resources you use.
Stay With Your Phone
Why should you, if you like your current smartphone and don't want to switch or upgrade? You can keep the same handset while only swapping the SIM card to enjoy the new carrier's services with the SIM-Only deal.
Switch Between Handsets
You can't switch phones when using a contract phone because both the handset and network SIM are attached until the contract period ends. Even after the contract expires, the phone is still locked with the same network and can only be used on another network after paying a large sum. In addition, phone contracts are usually for the latest handsets, which means you probably have to pay for the usage
Easier Credit Check
SIM-only plans credit agreements. It does not matter whether or not you have credit in your sim. You can quickly check on your credit score anytime you want. Apart from this, you may even build your credit ratings for the future and enjoy better credit plans.
What Is A Monthly Contract, And How Does It Work?
The cost of your phone service is fixed month by month, and it usually involves a defined bracket of minutes and texts, internet, and messages. Monthly contracts are the most common kind of phone service. When contrasted to a pay-as-you-go plan, it may frequently be much more affordable, and you'll get a new phone (even though you would probably pay more for a more recent version).
Many network operators split the money you pay for the phone from the money you pay for the bundle, allowing the cost to decrease after the first agreement has expired. Others include both amounts. This type of plan is ideal for someone who makes a lot of phone calls and text messages and who is looking to upgrade their phone.
The disadvantage includes being tied to a contract lasting from 12 to 24 months and even longer than in some instances. When you're a real new-phone enthusiast, this could imply that you'll be spending more to update your smartphone regularly.
Pros And Cons Of A Monthly Contract
There are multiple pros and cons of a monthly contract, as explained below:
Pros
Less Money Upfront
Whenever you register for a mobile phone contract, you have to choose from a range of possible devices, the price of which would be prorated over the term of your commitment with the carrier.
Insurance
Whenever you register for a plan, providers offer a manufacturer warranty to add to the monthly fee.
Family Plans
Having to sign up for a family mobile phone plan might save you a great deal of money every year when you have numerous cell phone users in your household. Some providers can offer a discount if you add multiple devices to your plan, significantly reducing your monthly payments.
Customer Service
This is significant, and if you sign a contract, you will have access to substantial and efficient customer support. That is not true of all companies, but just as you are legally obligated to the smartphone and its provider, they are also required to be open and receptive when you have questions or problems.
Cons
Significant Monthly Costs
Regular monthly fees, which must be paid upfront, are expected when you sign up for a mobile phone service contract.
Hidden Fees
Everybody knows the story: you sign up for a plan and have your smartphone activated, only to discover that your monthly cost is more significant than anticipated due to additional expenses for everything from activation of your smartphone to getting the required sim card and data security.
Less Freedom
Assume that you will not be able to update your cell phone without first paying off the debt on your existing smartphone.
How To Personalise Your Cell Phone Plan
There are many ways to personalise your cell phone plan. It can involve a range of things, and the following are some of the ways to do so:
Give Pay As You Go A Try
As the name implies, pay-as-you-go plans require you to only pay for the data, minutes, and messages that you use. Because there is no contract, you are free to quit anytime you choose, and there should be no credit check performed.
When you deposit a set amount per month to your device's account, some network operators will give you fantastic price packages of data, call time, and messages, thereby making your smartphone function nearly like a contract.
These offers are suitable for anybody satisfied with their telephone, does not want to subscribe to a term, or who occasionally makes the outbound call from their cellular phone.
Use a Dual SIM Phone
When personalising your smartphone plan, using a dual sim phone plan becomes an excellent option for many. It's easy to avoid the expense and inconvenience of transporting and recharging two devices entirely.
You will have the option of keeping your business number distinct from your number. You have double the storage space for contacts and other information when you have two SIM cards. Two different networks might provide you with more excellent coverage and cell phone plans than one another.
Best SIM-Only Deals
SIM-only plans are often substantially less expensive than regular smartphone contracts, including the cost of the device as part of the contract fee.
You may also discover SIM-only contracts which run as short as 30 days on a rolling month-to-month basis, allowing you to renew your agreement on a month-to-month basis if you so choose.
Conclusion
Well, there you have it – your SIM-only Vs. Contract debate is defined to perfection. Now you know your options, and which one would fare well for you in the long term.
While sim-only plans and monthly contracts both have their advantages and disadvantages, the choice is yours to go with which one. Both can allow you to enjoy a lot of text messages, unlimited calls, and mobile data.
FAQs
Is It Better To Buy A Phone On Contract Or Separately?
Whether you buy a phone outright or with a phone contract depends entirely on your situation and what you want. It's usually hard to get a sense of the value you're getting because not all phone contract providers split the cost between what pays for the new phone and what goes to the resources you use, i.e., data, minutes, and text messages. A contract phone is a form of credit agreement, which means you're likely to be paying interest on the new phone you get.
However, a general rule is that it's cheaper and mentally satisfying to buy something outright. That obviously depends on the fact that you can afford to do so.
What Do I Need To Get A Phone Contract?
When you select your network provider and the package you want, most mobile phone contract providers would require the following to get you a phone contract.
Proof of identification and signature (driver's license, firearms certificate, or passport)
Proofs of address (rental/lease contracts, utility bills, etc.) that shows your name and address
Active bank account to set up a direct debit