With plenty of options around, we're reviewing some of the top choices available in the market. Please note that some of these services come and go. However, these are our top picks as the best international calling apps on the market at the time of reviewing.
With roughly 66 million, many people in the UK alone own and regularly use a mobile phone. Around 95% of adult Brits, according to Statista. These stats reflect an increase of roughly 82% since 2005 in UK adults owning a phone. As this number continues to grow and technology continues to develop, so does the demand for free text and call apps without wifi or wifi.
So, if you're looking for apps that won't break the bank when calling loved ones, you're in the right place. Many mobile phone contracts offer their users unlimited texts and a high amount of minutes (if not totally unlimited).
Our Top Picks for Best Calling and Texting Apps
One of the primary reasons for this is the high number of mobile applications which provide phone calls and complimentary messages using a small amount of the user's 4G/Wi-Fi.
Due to the high number of apps offering similar services, you might be unsure which is best for you. Ultimately, it does depend on the features you're looking to have. Some of the best free texting and calling apps offer free calling with Wi-Fi/4G.
However, if the family and friends you're calling do not have access to high-quality internet, you'd prefer looking for a free calling and texting app without wifi or data. With a rapid increase in the number of smartphone users, there's a wide choice of free text and call apps to choose from.
So, we're going to talk you through each one to save you the hassle. Let's have a glance at our top picks.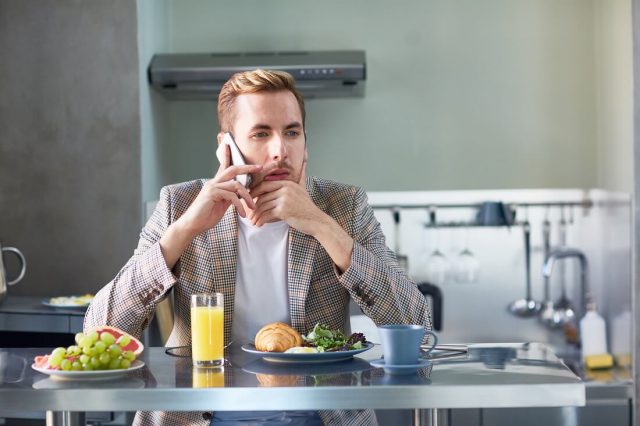 See here: International Calling Guide.
An app best known for its high-quality services and texting, but it does much more than just that. In addition to free calls and texts, the Talk Home App allows you to transfer mobile credit or your balance to other users, as well as top-up your own balance.
Although there is no current desktop version of the app, Talk Home App is available on the two significant application stores, Google Play & App Store. The app allows you to make calls to over 250 countries worldwide and send international top-up to any pay as you go mobile phone.
Pros
Over 250 destinations: Talk Home App enables you to call almost anywhere in the world, with over 250 destinations around the globe. There's also a high focus on quality, meaning that your calls are optimised on local lines to ensure you get the best voice clarity. This is particularly useful in countries with poor connections or with regular internet blackouts.
Cheapest call rates: This might not sound too pleasing to you if you are looking solely and literally for a free calling app. But with calling rates starting from as low as 1p/min, it doesn't get any better than this, especially when you consider the premium connectivity & crystal clear voice quality. So, it tops the chart as a free text and calls app without wifi.
Easy to use: Each feature of this app has a menu, making the different parts easily distinguishable. The UIs are designed to make users navigate the app conveniently to find what function they need to use without hassle.
Auto top-up & no hidden fee: With Talk Home App, you can enable auto top-up or renewable great value plans. This allows you to save time, get the best rates and ensures you never run out of credit. There are no hidden fees, contracts, or commitments to use the service, meaning you have total flexibility and control.
Synchronised Contacts: It requests permission to access the contacts on your device to replicate the list within the app, making calling the contact of your choice easier.
Transfer Mobile Credit: With Talk Home App, you can also send international top-up to mobile numbers in 250 destinations, supported by 500+ networks. Your loved ones will never have to run out of credit anymore. You also get the in-app credit transfer facility, sending credit balances to other Talk Home App users.
Cons
No video call: This app doesn't yet offer video calling; only high-quality voice calls are available.
No live location: Unlike some other text and call apps, you're unable to send contacts to your live location on instant messaging chats.
---
WhatsApp is a popular free text and calls app available on all major app stores. The app is not limited to messaging and audio calls, as it also offers video calls. You can send photos, videos, documents, and voice messages within instant messaging chats.
WhatsApp does not provide the option of purchasing credit/minutes to both users, requiring an internet connection to make a call or send messages. Users can use the app with either a 4G or Wi-Fi connection.
WhatsApp is free to download on iOS, Android and Windows Phones also offers a free download desktop version.
Pros
Live location sharing: WhatsApp allows users to share their location with others using three different options. You have the option of sharing your Live Location for various lengths of time. You can also send your current location, which doesn't update as you move. The final option is to send a location from the list of places nearby.
Send documents: On WhatsApp chats, you can send a document from your device. Once you select Document, it will open the files saved to your handset.
Offers stickers: On WhatsApp chats, there are animated stickers available to send to your contacts.
Cons
Requires internet connection: As WhatsApp doesn't offer users the option to purchase minutes/credit, you will only be able to call/message contacts who also have a Wi-Fi/4G connection.
No sign out option: WhatsApp is designed to keep users logged in to continuously receive incoming messages and calls.
---
Snapchat is a popular social media messaging app that allows users to exchange 'snaps', consisting of texts, videos and image-based messages with a timer. The app also enables users to make free Wi-Fi audio and video calls.
The primary purpose of the platform is to share live pictures and videos with your family and friends. There are face and voice-altering filters that users can add to their Snapchat.
Pros
Video and audio: Along with sending time-bomb images and videos, Snapchat also offers audio and video calls.
Face/voice and geo-filters: These features are a fun way of communicating with family and friends. On top of that, users can also create their own filters.
Cons
Calls require a Wi-Fi/4G connection: Snapchat doesn't offer credit/minute purchasing options that don't need an Internet connection.
No phone number based contacts: Snapchat operates using a friends list. Users do not require a phone number to invite other users. Instead, you add contacts by usernames.
Better User interface (UI): The Snapchat UI is visually appealing and well designed. However, they use gestures for navigation, which may take users a while to figure out how to use. The functions for audio/video calls aren't showcased well and can also be accidentally selected.
---
Viber is another free call and text app, which runs on smartphones. A desktop version compatible with computers is also available.
The application is supported by iOS and Android. As well as being a Wi-Fi calling and texting app, Viber also allows users to send images and videos to contacts from their phone book.
You also get entertainment features such as stickers and games. Viber also offers public chats where users can follow topics and people they like.
Pros
Syncs with other devices: Once access to contacts has been granted, Viber allows users to access their contacts from within the app. Users can call and message quicker when they don't have to copy and paste contact information from their phone list before entering the app.
Emoticon stickers: A fun addition to the app. Verpleasantce when communicating with loved ones. Some stickers are free with Viber, but some do come at an additional cost.
Supports games: On top of emoticon stickers, Viber supports games that can be played on instant messaging chats, a feature not currently offered by many calling and texting apps.
Cons
Internet Required: Similar to most other free text and call apps, calls require Wi-Fi/4G at both ends to connect through. It's not convenient for users who need to communicate with loved ones without Wi-Fi calling.
Save Media to Camera Roll: Many users complain about how they can not switch off media saving. This feature can be frustrating for users as the camera rolls on their devices may become clogged with unwanted media.
---
Another option if you want to download free text and call app, the KakaoTalk. It is heavily used in South Korea and uses your device's Wi-Fi/4G connection to connect calls and send instant messages. However, it is compatible with iOS, Android and Microsoft smartphone devices and Mac and Microsoft PCs/laptops.
In addition to voice calls, they now offer video calls referred to as Face Talk. This is also free of charge but does rely on an internet connection. Unlike other best calling and texting apps, you can log out of the app to keep your account secure. There's also a lock mode, which can be enabled to keep users' data safe.
Pros
Shareable location: You can share your location on chats, making it easy for friends and family to locate your whereabouts if required.
Extra features: The app offers additional fun features, such as voice filters, which can be used to entertain family and friends.
Desktop version: This app is also compatible with desktop users. You can run the app on your computer/PC with MAC or Microsoft PC. Therefore, you can still run the application if you do not have access to a smartphone.
Cons
Usage limitations: The application mainly operates within South Korea is not widely available outside of this area.
No free emoticons: Unlike many of its competitors, KakaoTalk charges users if they wish to use emoticons or stickers within their conversations. Many other free calls and instant messaging apps offer a selection of free stickers alongside paid versions.
---
Download: Android | iOS | Windows
Skype is also considered one of the best free Wi-Fi calling and texting apps, commonly used within businesses. The application allows users to make audio/video calls and instant messages to other Skype users.
IOS, Android and Windows support the app on smartphone devices, and there is also a desktop version available. Although Skype offers free calling and messaging, they also have a subscription service, allowing users to pay monthly or per minute.
Pros
Solo and group feature: The application offers individual chats as well as group chats/calls.
Screen-sharing options: Skype has a high number of users downloading the application for business purposes. Screen sharing options is a benefit as it makes documents and presentations much convenient during meetings.
No limitation on calls: Users can enjoy an unlimited number of video, audio calls and messaging when they're communicating with people who are also on Skype.
Cons
Background noises detection: Skype quickly collects background noises, and therefore, calls can be disrupted.
Can't be used without the Internet: Users can make free calls using a Wi-Fi/4G connection. So, if you're calling a contact who doesn't have access to a connection, then the call will not go through. Skype also offers monthly subscriptions or pay by the minute to specific countries.
Lack of phone features: Unlike competing for free calling and texting apps, Skype doesn't offer phone-like features such as returning phone calls, blocking calls and emergency calling numbers.
---
Download: Android | iOS | Windows
This app is compatible with Android, IOS smartphone devices, desktop Windows PC and Mac computers. Another Wi-Fi calling and texting app, TextNow, allows you to make calls using your internet connection or by adding credit to your account.
With this app, users can send images and video files within the instant messaging feature. The design can be customised to the user's preference and customisable calling alerts for contacts of their choice.
Pros
Customisable calling alerts: With this app, you can set different ringtones and alerts for various contacts. When you hear a particular ringtone, you'll know who's trying to reach you before even looking at your device.
Simple UI: The app is easy for users and is set out in a precise manner. Features are easily accessible, and the journey for users isn't overly complicated. On some competing apps, certain features can appear hidden instead of being easily recognisable.
Lock feature: Users can choose to lock their messages to keep them private. This feature many enjoy, but not all competitor apps currently offer, making it an advantage for TextNow.
Cons
Poor call quality: Users often complain that calls will drop out in certain areas where a secure connection isn't readily available. This is quite unlike some similar apps, which cover hundreds of destinations without jeopardising the call quality.
App lag: Although the app is easy to use, the application's load time of the application often freezes and lags. It is a common point that's picked up by users, and often negative reviews reference this point.
Ads on screen: The app often features large advertisements that take up a lot of space on the screen, which users may find off-putting. Although the calling is free, the subscription that removes the ads comes at a cost.
---
Download: Android | iOS
Rebtel is a free calling app that's available for using Wi-Fi or data, and it can also connect using local phone lines. Users can top-up their balance to make international calls, also transferring mobile credit to family and friends using their mobile number.
This app is compatible with iOS, Android and Windows smart-phones devices and offers a desktop version for Microsoft PC users.
Pros
No Wi-Fi required: Although calls can connect via Wi-Fi, Rebtel can also connect calls using a local phone line rather than the internet. It's a plus for those who do not have access to a secure and reliable Wi-Fi connection.
Free app-to-app calls: If users have their family and friends download the app, they can make free calls to each other using the application.
Transferring credit: Similar to a few competing apps, with Rebtel, you can transfer mobile credit to family and friends of your choice in specific countries.
Cons
No messages or image/video feature: It only offers a basic calling function; there is no instant messaging or video calling feature available for its users. The majority of its competitors at least provide an instant messaging service within their free calling app.
No free app-to-app calling: Rebtel receives an abundance of negative feedback for poor call quality. Many competing apps, including Talk Home App, are reputable for their crystal clear calls. The app also doesn't offer fellow users to make free app-to-app calls.
Pricing: Some of the call plans are initially free or available at a small charge. However, after the trial ends, you will need to keep an eye on the pricing as they can be substantially more expensive to use or be part of a monthly rolling plan.
---
Download: Android | iOS
With this app, users can choose between free calls that require an internet connection by both participants of the phone call. They can also opt to purchase credit to call different destinations. Texting and sending video and image messages is also available with Boss Revolution. The app can be downloaded from Apple and Android platforms, although it's not available for Windows users.
Pros
App-to-app user benefits: Fellow Boss Revolution users can communicate for free as they offer free app-to-app communication with messages, video and picture sharing.
Money and credit transfer: More than just a calling and texting app, Boss Revolution also offers users the function of sending money and mobile credit to loved ones using their app or site.
Picture/video sharing: Users can share photos and videos on the messaging function with family and friends. Other features, such as voice notes and stickers, are also available.
Cons
Limited usage: Boss Revolution isn't available to download for Windows users. However, they do have a website that offers users their services. It's negative for those who prefer to use the app directly.
No video call: You cannot operate this feature using the Boss Revolution for those looking for video calls. It's not something they currently offer, although you can make audio calls as well as send voice notes.
---
Download: Android | iOS | Windows |Linux
This app offers users to follow trends and topics they enjoy in addition to calling and texting. iOS, Android, Windows and Linux support Discord with both Mobile and Desktop applications.
Pros
Screen sharing & video call: For professionals who want to call internationally, the app also offers video calling and screen sharing, which is handy for presentations.
Light and dark mode: Users can switch the app's design depending on their aesthetic preferences, with both a light and dark mode available.
Custom channels: As well as free call and texting, Discord allows users to be involved in communities they are interested in by following topics.
Extra features: The app also offers additional features to keep users entertained with in-app games available to play.
Cons
File size limitations: Users are unable to send larger files without paying an additional fee. If this is a function you will require to use often, competing apps support sending larger file sizes at no extra cost.
---
Download: Android | iOS | Windows
Facebook is a social media network with a messaging platform where people can contact family and friends for free via audio and video calls, available for both individuals and groups.
The app is available to download on iOS, Android and Windows smartphone devices, and the feature is available across all desktop versions using their website. On Facebook messenger, you can share images, videos, voice notes, GIFs and stickers with your family and friends.
Facebook Messenger will only operate when the device is connected to the internet; you cannot purchase credit to make calls offline.
Pros
Group calls: On Facebook Messenger, you can make both group audio and video calls by creating a group chat with all your preferred participants from your friends' list. Facebook users who aren't on your friend's list can also be added to the group, but the request must be approved depending on their privacy settings.
No phone number required: Users can connect to family and friends on their Facebook page without needing a mobile number. The way the app functions is beneficial to those who want to connect to loved ones without a mobile number.
Cons
Security: You may have people on your friends' list that you do not wish to be able to contact you via an audio or video call. On Facebook, anyone on your friend's list can use this feature to contact you. Depending on your privacy settings, people who aren't on your friend's list may also be able to contact you. However, these messages often go in message requests rather than the primary inbox.
Not available offline: All aspects of Facebook Messenger require an internet connection to work. Unlike other apps where services are also available offline for free and at a cost, Facebook Messenger lacks the feature.
Automatic for Facebook users: If you have a Facebook account, you automatically have its Messenger. This means other users can message you whether you want them to or not. Users can, of course, remove the app if they do not wish to use it, but the messages will still be delivered.
---
Download: Android | iOS
A free calling and texting app is available to iOS and Android users contacting family and friends in the US and Canada. Calls and texts being made to destinations outside of these geographical confines will not be free of charge. Users can choose a different mobile number if they do not wish to use their primary number.
Pros
The option of a new number: If users want to use the app for contacting people without using their mobile, this app allows them to do so by creating a unique number free of charge.
Group chats: Users can add individuals who don't have the app themselves to group chats. On many competing apps, the receiving users also require the app to use the messaging services.
SMS & MMS: Messaging allows media messages to be sent free of charge for the US & Canada.
Cons
Free only in the US & Canada: Free calls and texts are only available to calls being made to the US and Canada. Anyone using the app from outside these locations will be subject to charges.
No video calls: Although audio and instant messaging are available, video calling isn't a function that the app offers its users.
---
Download: Android | iOS | Windows
Commonly used among work teams, Slack is an app compatible with iOS, Android and Windows smartphone devices. It also offers a desktop version for Mac and Windows PC users.
This app can be used by both professionals and those who want it for personal use. However, the features being offered make it a more efficient option for those connecting with colleagues internationally.
Pros
Collaboration: This app makes it easy for users to collaborate in real-time. Its instant messaging is ideal for teams who are working together that may be in different countries.
Compatible: Having access to your desktop and mobile is ideal for those who need to stay connected with work colleagues or clients on the go.
Cons
Conversations aren't saved: After two weeks, chats are cleared. This means that users can't rely on the message history to be saved. So, they need to resort to some other platform to send information that requires saving.
Storage limitations: The app has a limitation on the amount of storage you have. Unless you're willing to pay extra, user accounts can only hold so many files. In time, Slack deletes older files.
Meant for business use: Although a tool that offers free calling and messaging, it is primarily designed for business use and, therefore, may be more difficult to use for some.
---

EndNote
To conclude, we're here with our top two best picks for Free Texting and Calling apps. One plays for the best calling and texting apps requiring wifi, and the other is a free calling and texting app with no wifi needed.
The first is Facebook, great free texting and calling app, which is convenient for those who are already Facebook users. The app offers free audio and video calls as well as instant messaging.
There is no cost for the app or in-app purchases, but users will need to be connected to Wi-Fi/4G to connect calls. It's a great pick for those who want to chat with loved ones, as there are group functions in which you can host all forms of calls and group chats.
One of the app's biggest benefits is that it doesn't require you to have a mobile number to use it. So, if you have loved ones anywhere in the world who do not have a mobile phone number, you can still communicate with them.
Finally, there's the Talk Home App, on top of the podium, as a free calling and texting app without wifi or data. Talk Home prides the app on the crystal clear quality of the calls it gives to users worldwide. Connecting family and friends is the brand's key message. The app offers calls to over 250 destinations, starting from as little as 1p per minute. Definitely some of the best rates on the market!