Are you planning to visit London for the first time, but not sure how to go about it? We know how overwhelming it can be. That's why we have come up with this fantastic London Travel Guide, making sure you're able to make the most of your London travel.
Overview
There is no doubt that London is one of the most popular travel destinations in the UK and all across Europe. The British capital hosts millions of visitors every year. According to a report, 37.9 million people visited the UK in 2018 alone. And, London attracts eight times more visitors than the second most visited city in the UK on average.
Some believe it's the city's history; some think it's the art and culture, while others think it's the picturesque countryside that draws in millions every year. We believe it's a combination of all these aspects and many more that make London one of the most popular holiday destinations.
According to a recent Statista report, about 11.14 million people visited London only for vacation in 2019, and another 5.24 million went there to visit family or friends.
It's not like people from adjacent European countries prefer travelling to London only. A large number of Americans also travel to London. A recent report on Condor Ferrie reveals that the U.K received about 3.9 million visitors from the U.S in 2018 alone, contributing over £3.4 billion in revenue.
To wrap it up, it doesn't matter which country you're travelling to London from; what matters the most is how you plan and organise your London trip. And that's what this London travel guide is all about. So, let's get to it without any further ado.
Things to Know Before London Travel
Here is a list of things for you that you should keep in mind while starting your preparation for a beautiful London trip.
Best Time To Visit London
London remains welcoming to travellers throughout the year. But if you're looking for mild weather and milder crowds, spring and late fall can be the best times for your London travel venture. However, if crowds don't bother you much, the winter holidays can be one of the best times for a London trip as well. The city is all festive and well ornamented through the holiday season.
London Time Zone
The UK's capital city follows the Greenwich Mean Time (GMT) during the winter and British Summer Time during the rest of the year.
Language
While English is the primary language in London, people continue to speak over 300 languages in the British capital right now, according to a report on the Museum of London website. Now that shall give you an idea why London boasts of being a truly global metropolis.
Currency
Pound sterling, Great Britain Pound (GBP), or simply "the pound" is the currency in London and the UK. A "£" symbol denotes it.
Getting Around
London boasts a vast public transportation network featuring the Tube, buses, trains, and boats. As a visitor, we don't recommend you drive into the city centre. Instead, you should resort to public transportation, taxi, or Uber. Black cabs hold the rank of the official taxis in London and are easy and reliable to travel throughout the city.
While travelling in London is not so cheap, you can cut costs significantly if you resort to either London Travelcard, Oyster Card, or a Contactless Debit/Credit Card depending upon your individual travelling needs. TRANSPORT FOR LONDON is the official website to facilitate travellers in getting around to different London Travel Zones. You may explore it to get the best solution for your travelling needs throughout your London trip.
We'll also recommend exploring London on foot, as it is a very walkable city. You can plan to get around to different parts of the city by neighbourhood or general area, moving from one attraction to the other on foot.
Communication
Staying in touch with people you care about should be one of the primary reasons for sorting out your travel plans. It becomes even more critical if someone in London expects you and is getting ready to pick you up from the airport. Or if you want to intimate your family & friends about your safe arrival to London. You wouldn't want to make a call and not still be unable to talk properly due to constant network distortions and laggings.
We recommend installing an international calling app, buying an international calling card, or using the best SIM-only deals in the UK. Most people prefer the Talk Home App, one of the fastest-growing international calling apps that offer international top-ups and in-app credit transfers.
However, if you want to make a better-informed decision on what works best for cheap international calls? This blog can give you some valuable insights on the topic.
Best Neighbourhoods in London
According to the World Population Review, about 9.5 million people call London home. They settle in the City of London proper, plus the 32 adjacent boroughs divided into different neighbourhoods. Let's have a look at some of the best neighbourhoods in London in the below list.
| | | | | |
| --- | --- | --- | --- | --- |
| Notting Hill | Hampstead | Richmond | Battersea | Camden |
| Chelsea | Fitzrovia | Maida Vale | Earls Court | Shoreditch |
| Kentish Town | Brixton | Croydon | Dalston | Paddington |
It is also imperative to know the UK Travel Corridor if you want to travel to the UK. It is a traffic light system featuring different country areas under the Red List, Amber List, and Green List. So, you better know if travelling is allowed in a particular area or not by going through this blog for further details.
Moreover, this UK Travel Guide contains all the essential information you may need to refer to if you want to visit London or any other UK city.
Where to Stay in London? – Best Hotels in London
Finding suitable accommodation is always one of the main concerns, especially when visiting a place for the first time. So, here's is a list of the five best hotels in London, all from different categories, because every traveller has a separate pocket size and set of preferences.
Hotel 41 – The Best Overall
Many consider Hotel 41 as the best hotel in London, arguably. Just a few minutes walk from Buckingham Palace and it excels the others in service as well as the cost. So, you should consider this if money is not an issue for you.
When you talk specifically about the best luxury hotels in London, The Goring is simply unmatched. Standing tall in the fashionable Belgravia, this five-star hotel is close to Buckingham Palace and The Royal Mews. The Goring family owns and runs this place for over a century now.
It is one of the best family hotels London has to offer, for sure. The best thing is that it is just a few minutes away from a host of fantastic family attractions like the London Eye and the SEA LIFE London Aquarium. It offers special treatment to the children that arrive there, handing them a goody bag that contains an origami animal, a Sudoku book, and vouchers for food & drinks.
Of the six hubs by Premier Inn hotels in the British capital, the best budget hotels London has to offer this is closest to the famous St. James Park tube station. It surely helps cut costs significantly for people on a budget looking for reliable accommodation.
If you want rock-bottom rates for your accommodation in London, nothing may be more helpful than the YHA London Oxford Street Hostel. Small, neat, and cheap is what you get here – ideal for backpackers and students.
Best Restaurants in London – Food & Drinks
Food and drinks shall be one of your London travel best parts, but only if you know what and where to get. Get through our list of best restaurants in London (different categories) and thank us later.
Best Places to Visit & Things to Do in London
Whether it's the breathtaking places to visit or things to do in London, there's plenty for both. Let's have a look at some most fascinating of them.
British Museum
More than six million people visit the British Museum, making this destination in Bloomsbury, London, one of the most seen in the U.K. It's almost impossible to admire the collection of masterpieces in this one place alone in a single visit. From revered artefacts to precious antiquities, the list of attractions is endless here.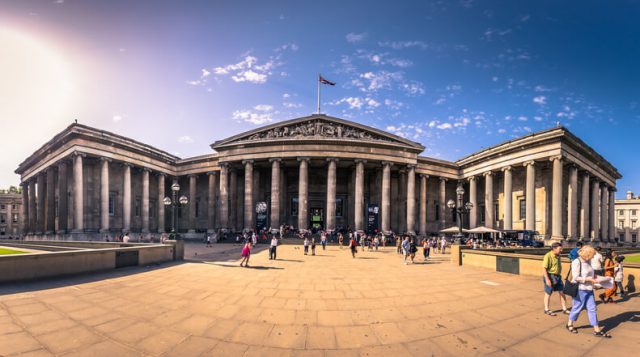 Tate Modern
It is another reason for Londoners and visitors to fall in love with the charms of this global metropolis alike. Opening a few years back in 2016, Tate Modern is a relatively new visitor-attraction set up in the former Bankside Power Station. You get to see art and architecture in a new and modern guise here. The best part is that the permanent collection is free here, offering 60% more exhibition space.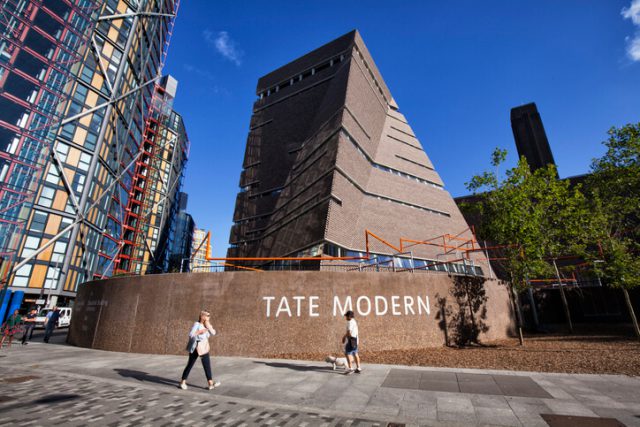 National Gallery
If you're looking for an unbelievably large collection of premodern art, you'll get it here in the heart of London. Some believe it's the largest anywhere in the world. It features almost everything of this era. It's no less than a crime to miss any from Leonardo da Vinci's masterpieces to Michealangelo's, Gainsborough to Constable, and Renoir to Van Gogh. The on-site restaurant serves icing on the top, making sure you never forget the experience.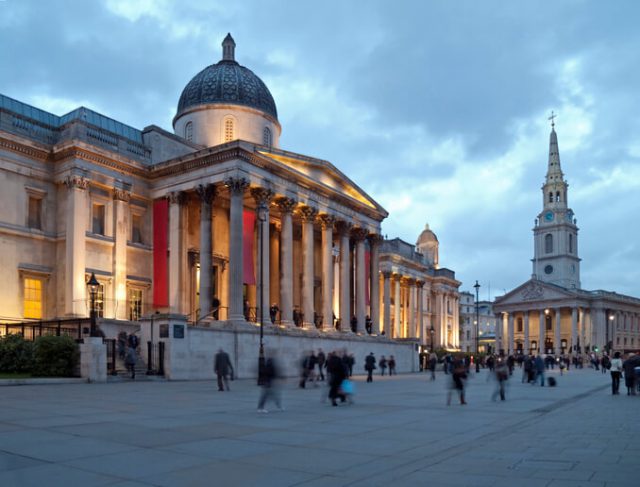 Hyde Park & Kensington Gardens
Who hasn't heard of this world-famous destination, Hyde Park, which alone claims the enormity of 142 hectares? Add the vastness of Kensington Gardens, and you can roam around in there for ages. Not to mention that this vastness lies right in the central London setting. While a tasteful granite Princess Diana memorial outshines everything else, there's plenty more. A royal palace, Victoriana, art galleries, open-air concerts, and Prince Albert's memorial are just a few notable things to pass by here.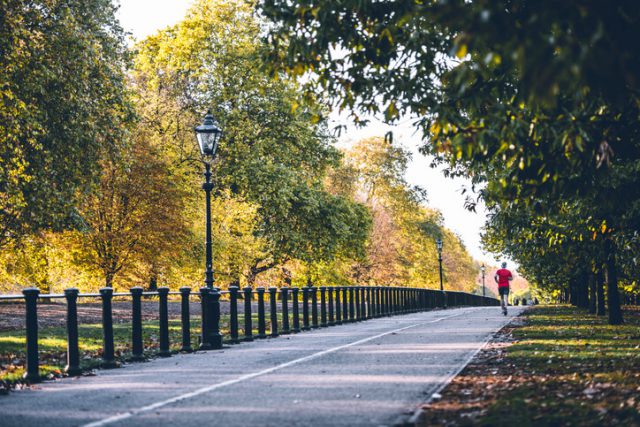 Tower of London
You need to visit this one place for sure if you want to drench yourself in the elegance of the past and historical splendour. The stonework of the tower will amaze you with its sheerness, not to mention the glimpse of one of the world's largest diamonds you can get here. You need to get to the Tower of London as early as possible if you want to get enough of its wonders. It will easily take you half a day to cover only the main lures of the place.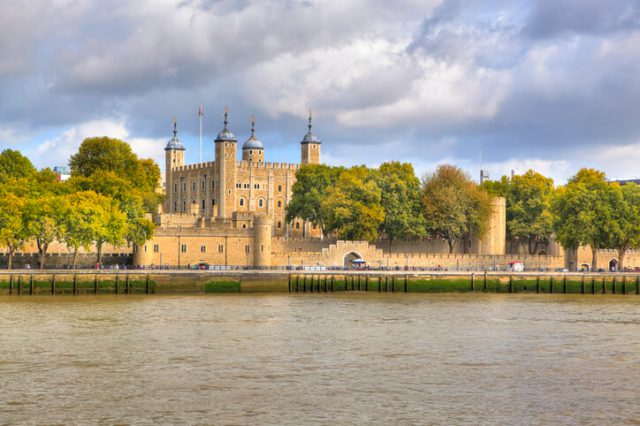 Victoria & Albert Museum
The massiveness of the Victoria and Albert Museum will not only surprise you but will also consume a whole day and still not reveal all of its wonders to you. It is matchless in its decorative art collection, giving you a taste of every prominent dynasty and era with a significant contribution to the decorating art genre. From the charisma of antique Chinese ceramics to the flavour of Islamic textiles, works by Raphael, to the classics of the modern designs like iMacs and Nike shoes, get ready for the best of everything. On top of everything else, the museum's architecture itself is a treat to the eyes.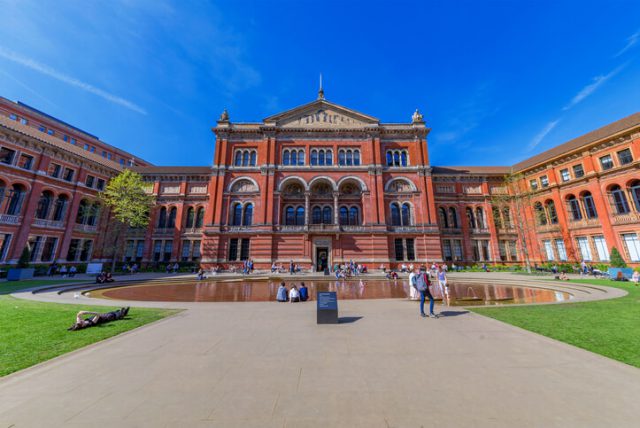 London Eye
Another of the best places to visit in London & the best things to do in London, London Eye is a masterpiece in its own right. You cannot claim to have a wholesome London travel without checking the London Eye on your bucket list. Not only does this wonder of a Ferris wheel moves slowly when you get there, but also the long queues of people waiting to hop into it. However, you get more than you bargain for when it slowly lifts you in the air to expose you to the magnificence of London, the most visited capital of the world.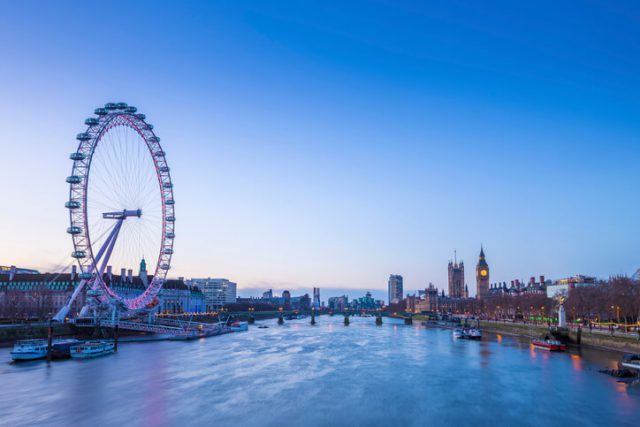 Shakespeare's Globe
Your 'to-do' list of the best things to do in London remains incomplete without visiting this surreal place. No more than a 3-minute walk away from the Millennium Bridge, it is a reconstruction of the Globe Theatre. William Shakespeare wrote his plays in this Elizabethan playhouse, which is now resurrected on the southern bank of the River Thames.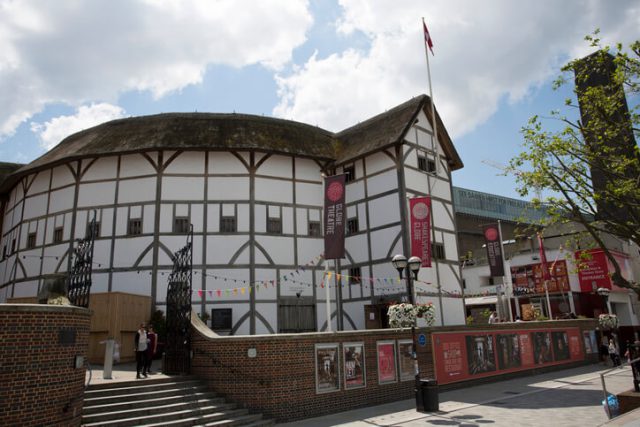 Notting Hill Carnival
Want a taste of London's party scene? The chic Notting Hill throws a party every August. It's big, it's loud, and it's fun, claiming to be one of Europe's leading street carnivals. You get three days of Afro-Caribbean music, tasty food, and even tastier Euro culture nonstop. Over a million people flock in to be a part of the Notting Hill Carnival's festivities, making it one of the best things to do in London.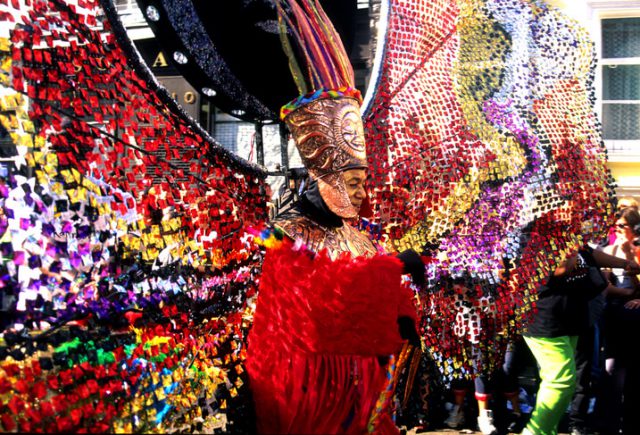 West End Performances
The Phantom of the Opera, Mamma Mia, and Les Miserables are a few names synonymous to the eves of the London musicals you can enjoy at The West End Performances. However, if musicals are not what you're interested in at the moment, there's plenty more to catch. Venues like Ronnie Scott's enliven your evenings with different things; dance, theatre, small gigs, and live jazz are just a few of them. Being the capital of the arts, you can get almost anything in London. The trick is to either get your bookings far in advance or just drop in last minute to grab the best bargains.
Kew Gardens
Which city in Europe other than London enables you to soak in the ancient vibes of a Japanese gateway or an 18th century 10-storey Chines pagoda while standing amidst the most magnificent collections of botanical gardens? Londoners and the millions of visitors adore the Kew Gardens for countless reasons, including the 19th century Palm House and some other Victorian-era glasshouses, tree canopy walkways, architectural follies, and conservatories teeming with a fascinating variety of plants. If you're wondering, you can run through all this even with your kids. There are dedicated play areas for kids to enjoy while they get up close to nature and history.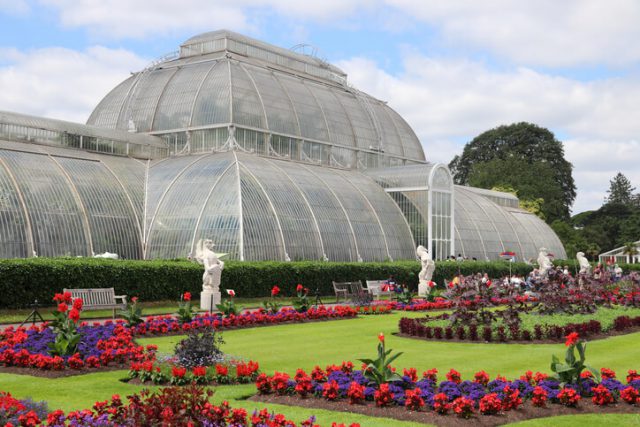 London Pubs
Any London travel remains insignificant if it's devoid of the pub culture of London. It's like visiting Paris without ever knowing anything of its world-renowned cafes. Longer opening hours put London pubs at the very centre of the nightlife of the capital. In fact, you can even rely on London pubs for a family-friendly weekend lunch, a trait picked up quite late but very rightly by them.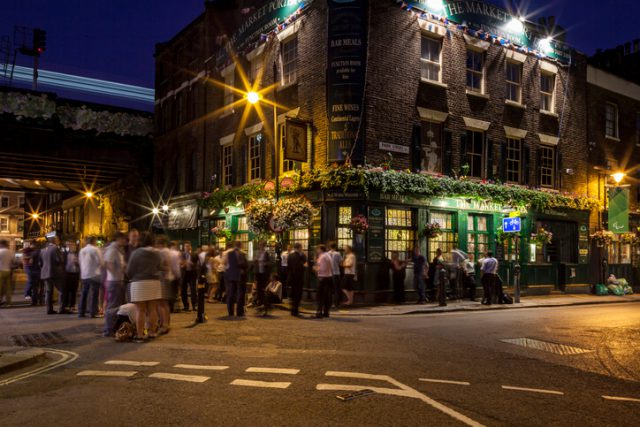 Top Scams to Avoid in London
London is a paradise for visitors because it's pretty safe to visit. However, there's no city in the world free of hustlers running their tricks and scams on people too innocent (or careless, if you may!) to see them coming. That's why our London travel guide also contains a list of top London scams to avoid.
Fake Theatre Tickets
While you're busy making your London trip worth a while by attending a West End show experience, London's hustlers are also busy trying to get their best shot at it. So, if you see some people offering unbelievable discounts on different types of shows in Leicester Square, immediately raise your guard. If it looks too good to be true, it probably is! We recommend only the licensed vendors to buy tickets for your show whenever you're at Leicester Square (for example, the TKTS ticket booth in Leicester Square).
Pickpocketing
With the kind of rush London roads and squares receive, you can never entirely rule out the probability of some fine pickpockets trying their luck there. So, you need to be extra vigilant in busy areas like Trafalgar Square, Leicester Square, Oxford Circus, and the Tube. First, you should avoid carrying valuables on you for such outings. And, if you must, keep them hidden in the inner pockets of your bags and wallets if you want to keep pickpockets away from you. Just to let you know, they often work in groups. One tries to grab your attention, while the others your wallet.
Bag-Cutting Thieves
You may consider 'bag cutters as the kins of the pickpockets who're willing to go even further in robbing you of your belongings. However, unlike pickpockets, they don't go for the bag or the wallet itself. They master cutting holes through them to steal what's inside. So, don't let your gold chains and other jewellery dangle out of the corners of your bags and clutches, becoming an open invitation for a fine craftsman waiting over there.
Phoney Charity Collection
Most people simply don't feel comfortable enough to say no to a charitable cause, especially when they're happy and jolly (enjoying their London travel). This is what the scammers are well aware of and want to exploit on. Sometimes scammers in London try to play on this guilty-conscious and try to rob you of your money in the name of various phoney charitable causes. However, you must note that charity collectors in London need to carry a special permit if they want to work in a public space. So, if someone approaches you for charity, go ahead and ask them for proof.
Fake Products
There is no shortage of top-notch designer outlets throughout London. But you'll be inviting trouble home if you start believing luxury goods found on every busy square to be genuine. Though some products may seem very much identical to the actual product, you should be aware of the real worth of that particular item in the market. And, if someone throws an unbelievably low price at you, the chances are that it won't be genuine merchandise. If you care for authentic brands, we suggest you check out Bond Street or Regents Street.
Best London Travel Apps
We can't get enough of technological advancement in this day and age. So, why not have a look at some of the best London travel apps that can help you organise and optimise your London travel to the next level.
Best for managing cheap flights:
Best for organising and consolidating your travel itineraries and reservations:
Best international calling app with international top-ups and in-app credit transfers:
Best apps to help you move around in London with ease:
Best food app for London travel:
Best translation & language learning app:
Best COVID-19 travel apps for staying safe while travelling to London or even Europe:
You can have a detailed description of the Best Travel Apps to Ease Your Next Trip in this excellent blog and download the ones you find most suitable for your London trip.
Conclusion
"Life is a journey, not a destination" – Ralph Waldo Emerson once rightly said.
So, what are you waiting for? Now is the second-best time to take up this wonderful trip you've been delaying for ages. All you need to make the most of your London travel is to follow our guide and share the details of your journey with us to inspire others.