Internet, today, has become the foremost priority of people all over the globe. With the advent of technology and internet-reliant software coming to the market almost daily, internet usage is increasing daily. Since smartphones are the prominent connectivity mode in today's era, it shifted the momentum from normal SIM cards to data-only SIM.
This article will draw down the benefits of choosing a data-only SIM card over a conventional SIM and where they can be used other than your smartphones.
Data Only SIM: A Brief Explanation
A conventional mobile SIM card lets users make phone calls, send text messages, and use mobile data for internet connectivity. Whereas the data-only SIM card provides only the internet data. It means that with a data-only SIM, you cannot make regular phone calls and messages on any phone number. Still, you can use internet-operated messaging services like FaceTime, WhatsApp, Facebook Messenger, Skype, Google Duo, etc., to call and text anywhere in the world.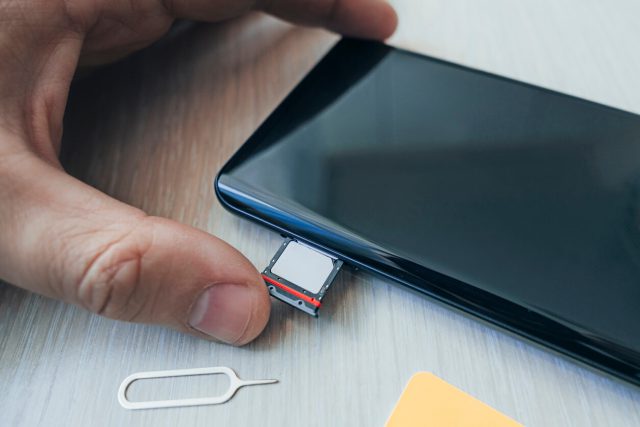 Things to Look at Before Buying a Data-Only SIM
Since the standard calling and texting is out of the question, your primary concern before buying a data-only SIM card should be the contract length, data allowance, and freebies to get more value against the money you spend. Let's break these terms further.
1. Internet Data Allowance
This should be your priority before planning to buy a data-only SIM card. Most people are not sure about the amount of data they need. Therefore, they usually consume a fair bit of internet data without even knowing while downloading games and streaming their favorite shows.
If you have second thoughts about how much internet data you need, it is wise to initially sign up for a monthly plan and see how things go. This way, you can avoid paying a hefty sum for a one-year contract and regretting it afterward.
If you live in the UK, check out some cheap data-only plans from Talk Home.
2. Contract Length
The second important thing to look for is contract length. Usually, the carrier operators require you to sign a yearly contract. But, if you know you want a data-only SIM for just a few months, there's no need to sign a 12-month contract. Instead, opt for a one-month plan. This way, you won't need to bear any extra charges.
On the other hand, if you're sure about needing the SIM for a longer period, you can go for a twelve-month contract. By going for a one-year contract, you'll probably be saving a few pounds as compared to the monthly plan.
3. G Connectivity and Discounts
As 5G has successfully been rolled out in various countries, it's important to know whether your data-only SIM supports it. Some network providers offer 5G connectivity without additional charges, so opting for such networks is better. However, you must know whether your device is 5G compatible.
In addition to 5G connectivity, network providers offer special discounts and freebies to new customers. For example, O2 allows free membership to its customer reward scheme for every new customer who opts for O2's data-only plans.
Perks of a Data Only SIM
A data-only SIM is useful not only for your smartphone, but you can also use it for a couple of other things, such as in-car Wi-Fi and turning your smartphone into portable Wi-Fi.
1. For In-Car Wi-Fi
Have you ever seen a little SIM card slot beneath your car's display screen? Well, that's where a data-only SIM comes into use. Adding a data-only SIM to your car lets, you stay connected to the internet even while driving. Such as:
Getting live traffic updates on your navigation system.
Use YouTube or Spotify to stream your favorite music.
Receiving internet calls through your car speakers instead of your smartphone.
Use your vehicle's system as a portable Wi-Fi hotspot for others to use their devices.
Stream your kids' favorite shows on the backseat screens to keep them entertained during the journey.
Getting real-time directions from Google Maps.
2. For Turning Your Smartphone into Portable Wi-Fi
Another benefit of a data-only SIM is that it can be used to turn a smartphone into a portable Wi-Fi hotspot. When a smartphone operates as a modem, it allows other devices to connect to the internet, such as mobile devices, PCs, tablets, and gaming systems.
Portable hotspots connect to the internet via the mobile network, allowing you to go online even if there is no other internet source available. This can also be useful if you're taking your work to your favorite local café that doesn't have a public Wi-Fi network or if you're traveling somewhere and won't be able to get internet access for a while.
3. For Your Tablet
If you're thinking of buying a Tablet, iPad, or Galaxy Tab for yourself or your kids and want to use it anywhere else than home, you'll probably need a data-only SIM. Like your smartphone, the data-only SIM will connect your tablet to the internet and allow you to surf the internet anywhere you want.
One thing to remember before getting a tablet is that not all of them are SIM-enabled. Therefore, be sure to buy one that has a SIM slot. A tablet that does not have a SIM option should have 'Wi-Fi only' written on its box. So, be sure to check it before buying.
Data Only SIM vs. Normal SIM: Which to Choose?
With the widespread availability of web-based texting and calling apps that most of us use today, it is easy to satisfy your internet cravings with a data-only SIM. Especially if you're living abroad, and your primary usage revolves around Facebook Messenger, FaceTime, WhatsApp, Telegram, or Skype to communicate with your loved ones back home, you do not require to spend money for international minutes and texts.
However, the fact that how much data you consume will be the ultimate decider of whether or not you're really going to save any money. It is also worth mentioning that not all data SIMs offer free calls over the internet. Therefore, it is better to do some research before choosing a plan with any network provider.
Conversely, if you think you make lots of regular calls and messages, then a regular SIM card would be a wise choice. You'll find several cheap options in the market, offering a fair deal with texts, calling minutes, and internet data.
For example, Talk Home offers its PAYG SIM completely FREE and an option of free delivery at your doorstep. Secondly, opting for Talk Home plans does not require signing contracts. Here's a sneak peek to Talk Home's cheap monthly plans.
FAQs
What Is The Difference Between A Normal Sim And A Data Sim Card?
Both normal phone SIM cards and data-only SIM cards have the same appearance. The main difference is that the data-only SIM comes only with internet data and will not allow you to make calls or send text messages. A few data-only SIM cards allow you to receive phone calls by charging a fee.
Can I Use A Data Only Sim In A Smartphone?
Yes, of course. A data-only SIM can be used in both smartphones and tablets. You can even use it in your vehicles or turn your smartphone into a portable Wi-Fi hotspot. However, you won't be able to make or receive regular calls on a data-only SIM. If you want to do so, you will need internet messaging services like WhatsApp, FaceTime, iMessage, Viber, Telegram, etc.
Which Devices Are Compatible With A Data-only Sim Other Than Smartphones?
A data-only SIM can be used in these devices other than smartphones.
iPad, Samsung Galaxy Tab, or tablets of any other famous brand
Laptops
Mi-Fi and Dongles
Modern cars
Any other device having a SIM slot
How Much Internet Data Does An Average Person Consume?
In the United Kingdom, an average person consumes around 3GB of internet data per month, according to a study by Ofcom – the UK's communications regulator. However, if we talk specifically about the data-only SIM plans, the data consumption varies depending on the internet usage.
If you are sure your internet consumption is high, we suggest you go for a plan that offers 10GB of internet data or above per month.