The business world is changing as the evolution of technology continues to surprise everyone. It affects our lives in every way possible, especially how we do business. Here are some of the factors which are constantly contributing to these evolving business processes.
Imagine people's reaction if you told them you "work from home" a couple of decades earlier. They'd go crazy at the idea. But with the digital workplace at our disposal now, it's fast becoming the norm of the day.
People can now rely on the convenience of instant messaging apps and emails. They keep us responsive while lending the flexibility we need in managing remote work. It's also pushing employers around the world to reevaluate their policies.
Most of them are wondering if they even need the traditional work hours. And, what's the point in bearing the expenses of a conventional workspace if they can get the optimal outcomes otherwise.
While the employers exhibit increased flexibility, the customers grow in their expectations. So, business owners expect the same quality work at top speeds from their employees. Without knowing contemporary technological trends, they wouldn't satisfy their customers and employees.
According to software reviewer giant Getapp, people working from home have risen by 400% since 2010. In fact, 78% of respondents work some of the time remotely. There are remote-first companies like Zapier, Gitlab, and Toptal, and remote-friendly companies like Microsoft and Google.
The Fourth Industrial Revolution & Global Business
The fourth industrial revolution refers to the rise of the current era's internet-based technology. If you're wondering, mechanization derived the first industrial revolution. It was all about different ways of using steam and water-driven power to do things at a larger scale (starting from 1784).
The electricity and assembly line initiated the second industrial revolution (1870 onwards), making factory work the new norm. The invention of robots and automation led to the third industrial wave (starting from 1969).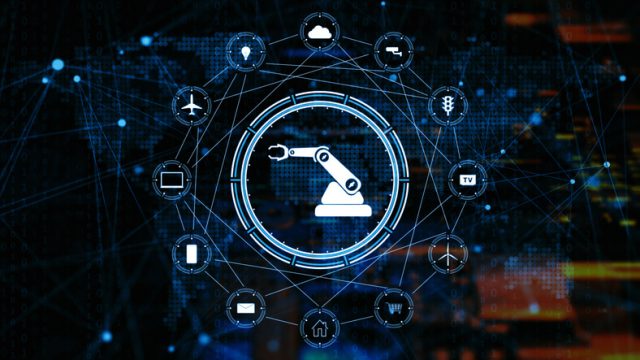 As of the Fourth Industrial Revolution, experts describe it as the initiation of "cyber-physical systems". It's all about lending new capabilities to people and machines, improvising business processes in unimaginable ways.
Though the Fourth Industrial Revolution's capabilities rely principally on the infrastructure and the technologies of the Third Industrial Revolution, the latest tech wave introduces entirely new ways of embedding technology within human society.
Some of the best examples may include the latest forms of machine intelligence/machine learning, genome editing, breakthrough materials, and cryptographic methods like blockchain.
"People who spend between 60-80% of their working hours remote for at least 3-4 days out of the week report the highest engagement rates compared to those who never work off-site."
Source: weworkremotely.com
8 Ways Technology Is Evolving Business Processes
Here is a list of the top 8 ways technological advancements have changed the dynamics of our business operations.
1. Diversified & Improved Communication Channels
Information sharing and communication remain the core elements of any modern-day business outlet. Recent technological advancements have contributed to diversifying and improving how individuals and businesses can communicate.
It's become faster, easier, and efficient in countless ways. People can now choose from a wide array of communication apps. From Zoom and Slack to Viber, WhatsApp and other alternatives. Not to mention many social media platforms and chatbots to take leverage of.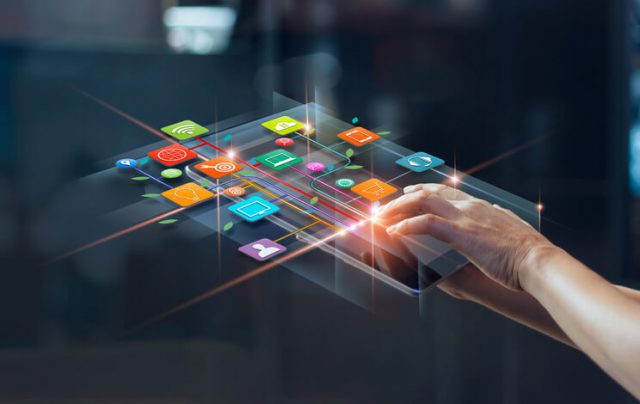 Many present-day communication tools and channels allow us to exchange messages and track buyer behaviour – offering insights and analytics on user behavior. This kind of deeper intelligence helps significantly obtain customer information to augment the user experience.
The efficacy of communication increases when technology can dig further into customer information. And lend that information to us to create personalized messaging. Different forms of automated communication on various channels are also helpful for businesses in boosting marketing outcomes.
It contributes to their ability to offer a higher level of customer service. But we also need to consider another factor. Too much automation can lead to a loss of human touch in brands, and you don't want that as a business.
2. Mobile-First Mindset In Businesses
Mobile-first is the name of the game these days. Business owners or customers, no one wants to stay away from the conveniences of mobile devices. Today's intelligent communication devices, equipped with the right kind of software, can help you manage almost all aspects of your business.
You can do pretty much everything with mobile devices. Whether content marketing, sales enablement, or customer relations management, these devices lend you control with a few taps. Generation Y (also labelled as the Millennials) forms a considerable chunk of the present-day workforce.
Their increased inclination towards mobile devices and apps results in remarkable productivity gains. They like to use mobile for almost anything imaginable, from buying and selling on mobile devices to finding local businesses and sharing their brand experiences.
3. The Rise of Remote Working
Though there was a steady but gradual growth in remote working trends through the last 15 years, the COVID-19 outburst pushed this trend to new heights. According to research, about 17% of employees in the U.S. worked from home 5 days a week or more.
But this rate increased to a whopping 44% during the latest pandemic. With lockdowns and quarantine in effect throughout the world during the Coronavirus outbreak, it was next to impossible for millions worldwide to continue the conventional working hours and work ethics.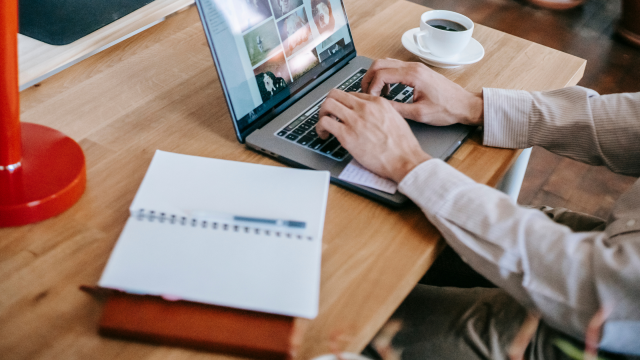 Thanks to technological advancements, you can remotely manage almost all aspects of a contemporary business. From managing remote teams to accessing the inventory levels online, there's no limitation to what you can accomplish working remotely nowadays.
Many studies reflected the positive relation between remote working and increased productivity, for instance, this two-year study at Stanford. According to it, remote employees demonstrate increased productivity equaling an extra full day's work each week. On top, it also helps cut high costs in business operations.
90% of remote workers intend to continue to work remotely for the remainder of their careers. They're also more than happy to recommend the lifestyle to others, with 94% of remote workers encouraging others to do the same.
Source: Crossover.com
4. Increased Reliance on Artificial Intelligence (AI)
Artificial intelligence is fast turning into the mainstream of daily living, especially changing the ways people engage in business activities nowadays. AI's inclusion in business operations is not only changing the dynamics of the business in nearly all industries, but it also guarantees a competitive edge in the industry.
There's nothing that AI can't improve. It can do anything, from machine learning (processing a ton of data and interpreting it into digestible chunks for people) to securing information and passwords and determining user behaviours. You name it, and AI will be right by your side in improving things further.
While there are some concerns about the invasiveness of AI and its tendency to cause joblessness due to its incredible potential, most experts believe the inclusion of AI into the business world will continue to create new job opportunities.
5. Cutting Costs By Improving Functionality
Information technology has introduced this concept of a "Buyer's Market" in the realm of software solutions for business. The increasing role of information technology has made the hardware and software resources essential in developing these software solutions abundant, accessible, and cheap.
It also means a remarkable increase in the number of tech-savvy entrepreneurs with the potential and inclination of exploiting such affordable and accessible resources to improve business processes.
It took a multimillion-dollar company not very long ago to establish and maintain a viable back-end inventory system. Now, an ambitious startup with a few recent college graduates can accomplish the same in a few weeks.
All this cyclic activity reduces the costs of these information technology solutions. It simplifies them enough that businesses don't need to hire expensive resources to manage them or sign long-term contracts to use them.
6. Increased Collaboration
According to a report, more than 60% of working hours in offices are consumed in gathering information, responding to emails, or in other forms of collaboration in conventional business operations.
The good news is that technological advancements step in here to fill in the gap. You can take the analogy of utilities and platforms like Google Docs, Microsoft SharePoint, OneDrive, Slack and many more, easing mutual collaborations to the next level.
Again, these serve to cut the time and cost involved in collaborating otherwise and make it amazingly convenient. Nowadays, teams have better means of working together, efficiently managing team discussions, project coordination, file sharing, and storage.
While such tools primarily serve to align people and goals, they also provide real-time insight into projects, helping us become more efficient.
7. Buyer Enablement
Buying in today's world is not as it used to be. It has turned into a multifaceted and demanding task. From dealing with an unfathomable pool of content, stakeholders, and decision-makers, buyers must proceed with the initial 60% of their buying journey on their own.
If you don't give it the attention and respect it deserves, your chance of losing increase one way or the other.
While most traditional business models see this as a problem, businesses that stay abreast with technological advances and rely on user enablement see this as a fantastic opportunity. Buyer enablement can be defined as providing all the essential information required to complete the vital activities critical to making a successful purchase.
The correct implementation of buyer enablement enables the buyer to make the best purchasing decision. It also requires the seller to collaborate with the buyer, helping them identify a business problem needing an apt solution, offering them the most relevant information at the most crucial time.
8. Cloud Computing
The current rate of change is faster than ever before, catapulting information technology into newer horizons every day. Digital Transformation is spearheading the differences in today's businesses operate, expediting internal resources, and delivering the best value to the customers.
Cloud technologies set the foundations of this digital transformation, helping companies to become more agile, customer-focused and collaborative.
Cloud computing lets businesses securely and successfully outsource some of their operations to third-party serves guaranteeing 24/7 accessibility via internet connectivity.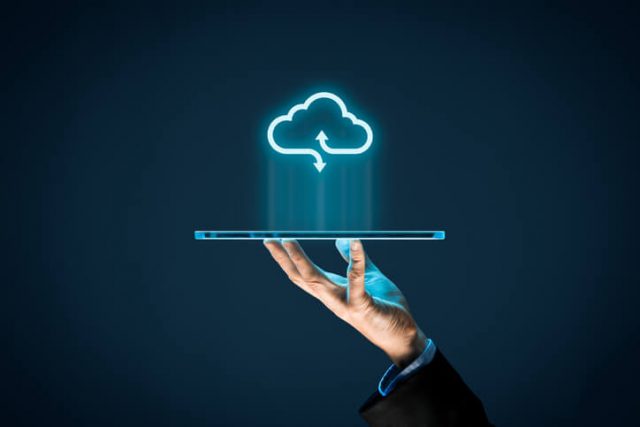 It means even small and medium-sized business establishments can now enjoy the fastest, securest, and the most advanced information technology infrastructure at unbelievably cheap rates.
By 2025, the cloud will hold more than 100 zettabytes of data. A zettabyte is a billion terabytes (or a trillion gigabytes). The total global data storage will exceed 200 zettabytes of data in the same year, meaning around half will be stored in the cloud. In comparison, only 25 per cent of all the computing data was held this way in 2015.
Source: Cloudwards.net
5 Major Benefits Of Technology-Driven Changes
With a basic understanding of the major technology-driven changes, let's look at some of the major benefits these changes have imparted to the contemporary business world.
1. Expanding the Business Horizon
In yesteryears, direct selling was the only way for businesses to make money. Such transactions could only occur when people went to stores in person. The whole process comprised a host of steps, including different physical activities. Today, those steps are replaced with an online shopping platform, payment mechanism, and a delivery process in place.
Purchases occur almost as soon as the buyer makes the final decision, more importantly from wherever they are. All this has enabled today's businesses to access way more target audiences than possible with traditional trading methods. They can even sell across states, nations, and continents at unbelievably low costs.
2. Realtime Response
Businesses need to stay abreast with the latest trends, customer behaviours, and preferences. Otherwise, their survival and growth are put at stake. It enables them to respond promptly to the ever-evolving needs of the market. This type of market research needed much time, effort, and resources in the past, but not now.
Technological advances empower businesses to perform the same task in a marginally shorter time, at much lower rates, and in a much convenient manner. From dedicated apps to web interfaces, business owners can do everything through their mobile phones nowadays.
3. Optimizing the Productivity
Many believe that the pandemic proves a blessing in disguise for the business world. Apparently, it locks doors on a handful of traditional business processes, opening many more in doing so.
Businesses had to pivot swiftly, ensuring their teams had access to all the right tools, technologies, and information technology infrastructure. Some of such amenities may include remote-logins, project management tools, the bandwidth to engage in video conferencing successfully, and so forth.
Instead of gauging the performance of the employees on the number of hours spent in the office, the management switched to measuring output. This new normal brings in many benefits with it. Not only it lends high productivity, but it also helps yield high retention rates in employees.
There are even special productivity apps that help individuals and businesses improve productivity. It makes ensuring optimal productivity much convenient for business leaders around the world.
4. Going Beyond The "Closing Hours"
Gone are the days when businesses had to wait until sunrise to get their operations going. Advances in information technology allow people to buy any products or services they want, irrespective of the time of the day or week. There are no rainy days, no traffic jams, no lights-out time anymore. Any time is business time now.
Teams can now work together more closely than ever in achieving their common goals and meet or even exceed their expected growth targets. Business operations can now align sales, services, marketing, and IT operations to implement and streamline the overall business process and bridge the organizational gaps.
5. Enhanced Customer Feedback
Customer feedback is one of the best ways for businesses to determine whether they're doing something right or not. It helps companies identify their weak spots and work on them to retain their customers. It can even lead to new trends and innovations in the whole industry.
Before the evolution of contemporary technological accomplishments, getting proper user feedback was a tedious and long-term job. Present-day customers can conveniently share their feedback in a moment through a host of channels like SMS, social media, and apps. Businesses also get to respond quickly to such feedback.
Modern businesses' access to such convenient interaction opportunities with their customers lends them enough time to settle any issues that arise, making sure they retain their customer base and attract new ones based on their credibility.
The Second-Best Time is Now!
"The best time to plant a tree was 20 years ago. The second-best time is now."
– Chinese Proverb
How many of you've heard this timeless Chinese proverb? It fits perfectly in this situation. This onslaught of tech advancement will not halt or slow down anytime soon. It's destined to pace up even further, covering unprecedented distances in every single stride.
If you're a business owner, you should've jumped on this tech bandwagon years ago. If you still haven't, the second-best time is now. The more time you take riding this building wave, the harder you're making it for your business to adopt and adapt to the changing pace, changed ways, and altered norms of doing business.