Welcome to the world of snapchat hacks!
Beginning its journey as 'Picaboo' in 2011, Snapchat has made a remarkable journey toward being one of the leading social networking apps.
It initially became famous for introducing the 'disappearing stories' feature, but in 2015, with the addition of more unique features, Snapchat saw a prominent boom in its audience. Today, with 538+ million MAUs, Snapchat stands among the top 10 social media giants.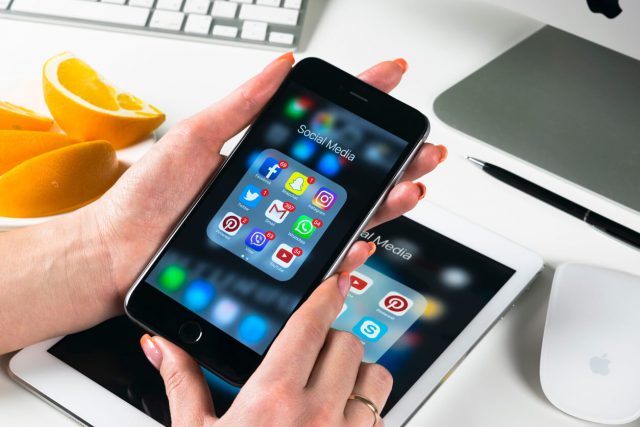 Still, a wide number of Snapchat's distinctive features are known only by a few. However, if learned, these Snapchat hacks can enhance the user experience to the next level. In this article, we'll unfold the lesser-known Snapchat tricks and hacks that you can enjoy just by changing a few settings on your smartphone.
Find People Without Number or Username
While it's easy to find someone on Snapchat who is already on your contact list, the real deal is to find someone whose username or number you don't know. Well, there are a couple of Snapchat hacks through which you can add someone without even knowing their username or number.
Step 1: Via Snap Code
One way is to ask the person to send you their Snapcode; however, if you're looking to add a celebrity or your favourite influencer, you can look for their Snapcode on Google or other social media apps like YouTube, Facebook, or Instagram. After getting the Snapcode, follow these steps:
Save the Snapcode in your phone's gallery or camera roll
Open Snapchat and tap on "Add Friends."
Select the Snapcode you saved on your phone and tap "Add Friend."
Step 2: Via Snapchat URL
Snapchat provides a unique URL for each user. Tapping the URL takes you to the main window where you can add the specific person. Here's what you need to do:
Ask your friend for their Snapchat URL
Select/tap the URL
Tap on the "Add Friend" button
Create Your Custom Bitmoji
Snapchat purchased Bitmoji and added it to the app a few years back. This Snapchat hack allows users to create their own custom avatars. These avatars are set as the user's profile picture and can also be sent as stickers while chatting with friends. To create your custom Bitmoji, follow these steps.
Install Bitmoji App on your smartphone
After installing, open Snapchat and go to your profile screen by tapping the ghost icon on the top left corner
On the profile screen, you'll see the "create Bitmoji" option. Tap this button & Bitmoji app will be open.
Sign in using your Bitmoji account, but if you don't have it, sign in using your Snapchat account.
Create your custom Bitmoji as per your choice.
After creating your Bitmoji avatar, import it to your Snapchat account by selecting the "Connect Bitmoji to Snapchat" option.
Snapchat Hacks for Photos and Videos
Let's have a look at some amazing Snapchat tips and tricks to enrich your photos and video experience.
1. Apply Multiple Filters on a Single Snap Story
You can use up to three filters in a single Snapchat story or image. Or simply remove the filters from your image if you don't like it. Here's how to do it.
Take a picture and swipe across the screen to select your first filter.
Once selected, press and hold your thumb on the screen to freeze the first filter.
With your other hand, swipe through the screen to select the second filter.
After choosing the second filter, lift your thumb up for a moment and press and hold again to freeze the second filter.
Repeat the process again to select the third filter.
2. Use Face Lenses in your Snaps
This Snapchat feature lets users apply Face lenses while taking a picture. This function, however, will only operate if your entire face is visible. You can also apply lenses after taking a picture.
Open the Snapchat camera and find the smiley icon on the right side of the shutter button.
By tapping on the smiley icon, you'll see a wide range of lenses to select from.
If you've already taken a photo, look for the "magnifying glass with a star" icon.
By tapping on this icon, you'll see the lens window from which you can select your desired lens.
3. Add Stickers, Emojis, and Texts to Your Snaps
You may use emojis to liven up your Snapchats outside of the text box. Emojis can be placed anywhere on your photos or videos. In addition to the emojis, another feature classified as a Snapchat hack is their sticker collection. Here's how you can find them.
Capture a photo on Snapchat and tap the folded paper icon on the top right side of your screen.
Scroll through the hundreds of cool stickers and emojis and select your favourite one.
To add text, tap the "T" symbol on the top right of your screen
Swipe right to change the font style and select your desired style.
4. Add Animated Texts
Another lesser-known Snapchat hack for videos is moving text. It makes your videos a bit funkier and cooler. You can use this feature to label different objects within your video. To use this feature, follow the steps mentioned below.
Start by recording a video with your Snapchat camera.
Tap on the "T" and write the text by selecting your desired font style.
Tap on the text you've written to see the options. Select the "Pin to Snap" option.
Drag the text to the specific object you've written the text for.
You can also set the duration of the text.
5. Use Scissors to Make Stickers from Your Picture
Did you know that you can also carve out objects from your snaps to use them as stickers? Well, most of you might not know. So, let's see how to do it.
After taking a picture, tap on the scissors icon.
Crop the specific object you want to use as a sticker.
The app will smooth out the edges automatically for you.
Tap the memo icon to access your custom sticker anytime in the future.
6. Pin Emojis to Moving Objects in Your Videos
This stylish Snapchat hack allows you to pin any sticker or emoji to a moving object within your video snap.
After recording your video, tap the folded paper (memo) icon.
Select the sticker or emoji you want to pin to any object in your video.
Resize the sticker by pinching your fingers in and out.
Press and hold the sticker, and your video will get frozen for a while
Drag the sticker towards the object and release it.
7. Fast Forward, Rewind, and Slow Down the Video
This feature lets you adjust the speed and synchronization of your recorded video. You can make your videos run faster, slower, and reverse by this Snapchat hack.
Once you've recorded the video snap, keep swiping right to change filters
For slow-motion, select the snail icon.
For rewinding the video, select the backward arrow icon.
For fast-forwarding, select the running rabbit icon.
8. Link Website URLs to Your Snap Stories
Snapchat also allows its users to link any URLs to their photo or video snaps. The feature is useful for sharing blogs, YouTube videos, your favourite shopping store, or any other websites you want your friends to see.
After capturing a picture or video, tap the paperclip icon on the top right corner.
Paste the website link and tap "attach to snap."
Your audience will be able to open the link directly after you upload your snap story.
Spotlight: Discover Stories from Around the World
Snapchat has recently introduced the Spotlight feature inspired by TikTok. It shows one-minute entertaining videos made by content creators around the world. This feature is also used for brand promotions. You can access the spotlight section by tapping on the play button at the bottom right corner.
Snapchat also offers a huge sum of money (over a million dollars) to the best spotlight videos. The winners are decided by the popularity of the clip and the views it gets. Here's how you can submit your own clips to spotlight and test your luck. Who knows? You might be the next winner!
Record a short clip (up to 60 seconds) using your Snapchat camera and apply filters and music.
Once you're satisfied with your content, tap "send to" and then tap on the spotlight.
Add the desired topic so the app can easily categorize the video and show it to the relevant audience. It's the same as using hashtags on Twitter and Instagram.
Once the hashtags are added, tap the blue send button at the bottom right, and your video will be featured.
To check your submitted video, go back to the main screen and tap on your avatar in the top left corner. Then tap the "spotlight and snap map" option to check how many views you got.
Remember! Not every video makes it to the spotlight. All the submitted videos are analysed by a Snapchat moderator before it gets accepted. Read the guidelines to submit snaps to the spotlight before submitting your video.
Find Your Long-Lost Buddies Using Snap Map
Officially released in 2017, the Snap Map feature allows you to see snap stories from every corner of the world. Moreover, you can also find the location of your friends through this feature. Out of every Snapchat hack, this feature works best if you want to stalk random strangers around the globe. To access the Snap Map, follow these steps.
Open Snapchat and tap on the location pin icon at the bottom left corner of the screen.
You've now entered the Snap Map. You can expand or shrink the map by zooming in and out the screen with your fingers.
If your friends have made their location public, you'll see their avatars on Snap Map.
To search for a specific person, type their username in the search bar, and their real-time location will appear on the map.
You will also find some areas marked red, blue, and yellow. These colours show the number of users uploading stories from those areas, with red being the area where the number of users is high.
Snapchat Privacy Hacks
Privacy is the utmost concern for every user nowadays to get rid of creepy stalkers and unwanted inbox crawlers. Therefore, we've gathered some important Snapchat privacy tips and tricks through which you secure your important data and roam freely through the app without alerting the stalkers.
1. Read Your Messages Secretly
For iPhone Users
Open your Snapchat app and head to the chats page.
Wait till all the messages are loaded. Once you see "new chat" or "new snap" written under the new messages, close the app and turn on airplane mode.
Open Snapchat again and read any new message you want.
Close the app again and delete it. Then turn the airplane mode off.
Redownload Snapchat and log in to your account.
Once you've logged in, you should see the snaps or messages you read while the flight mode was on as unopened messages.
For Android Users
Open Snapchat and go to the chats section
Wait for the new messages or snaps to load, and then turn the flight mode on.
Open the new messages or snaps you want to see, and then close the app.
Go to settings > Apps > Snapchat > Storage > tap "clear cache" and "clear data."
After clearing the data, delete the app and turn the flight mode off.
Reinstall the app again from the Play Store and log back in.
Once logged in, you will be able to see all the new messages unopened as they were before.
2. Password Protect Your Snaps
Snapchat includes a feature that allows you to relocate your Snaps to a password-protected album called "My Eyes Only." To activate it, you must first generate a four-digit password and then transfer all your Snaps from Snapchat to this private album. Follow these steps to use this feature.
Open Snapchat and tap the memories icon on the left side of the shutter button.
In this section, you'll see "My Eyes Only" right beneath the search bar.
Before opening it, select the pictures and videos you want to hide.
After selection, you should see the hide icon at the bottom of the screen.
Tap on the "quick setup" and set a password and passphrase.
Confirm and finish the setup.
3. Make Your Whereabouts Unknown with Ghost Mode
This tool best suits the users who find it unsettling that people can see where they are on Snap Map. Another interesting thing about this Snapchat hack is that your friends' locations will still be visible to you, but they will not be able to see where you are. Isn't that interesting?
To activate the Ghost mode,
Open Snapchat and tap your Bitmoji avatar on the top left corner of the screen.
Scroll down and tap on "sharing location" under the Snap Map section
You should now see the Ghost Mode. Turn the toggle on.
As you turn it on, you'll see three options for time duration; 3 hours, 24 hours, and until turned off.
You can choose whatever option you like depending on how long you want to stay stealthy.
You can also share the location with selected people if you want.
Other Worth-Mentioning Features
Before concluding, let's have a look at a few other important features that you shouldn't miss knowing.
1. Make Voice and Video Calls via Snapchat
The addition of a voice and video chat function was one of the most significant upgrades Snapchat made with an update in March 2016. Voice and video conversations can be used in two ways: By sharing 10-second voice or video recordings or by calling your friends to initiate a live voice or video chat lasting any length of time.
To use the audio and video calling features, you must first start a chat with someone on Snapchat. After exchanging a few messages, Tap the voice or video call icon to start the call immediately. If the other person doesn't answer, a pop-up notification will appear asking you to send a voice note or a short video message.
If you live in the UK, you can test these features without a burden on your pocket with Talk Home's data plans loaded with unlimited super-fast 4g internet data. Try it today!
2. Crack Rock-Hard Problems with Math Solver
With this Snapchat hack, you can crack difficult mathematical problems within seconds. Firstly, open Snapchat and tap on the scan icon located beneath the shutter button. Then after a little down-scrolling, you'll see the "solve a maths problem" option. After tapping on this option, your Snapchat camera will automatically scan the problem on the screen and solve it through "Photomath."
3. Save Bangers to your Shazam Playlist with Song Finder
A lot of users don't know about the Snapchat-Shazam duo. Through Shazam integration, you can recognize any song whose title you don't know. You can find the "song finder" option next to the math solver and product finder options. So next time when you're at a party and hear a song that you like, simply hold the screen after selecting the song finder option, and the app will show you the title.
That's enough revealing for today! Don't forget to tell us your favourite Snapchat hack in the comment box.