"If you wish to get rich, save what you get. A fool can earn money, but it takes a wise man to save and dispose of it to his advantage." – Brigham Young
We often make multiple intentions of saving money. But when the time comes to put some extra bucks from your salary or paycheck aside and take practical action to stay true to your intentions, things become quite challenging for you.
You might think saving money is an easy task. Once you step into taking practical action to save money, things can become quite tricky for you. Moreover, with the varying responsibilities, expenses, and income levels of people from different levels of society, it becomes quite pertinent that everyone has different saving abilities.
But the good news is we can save money in 2022 and there are good chances that with little chance in our spending behaviours and mindset, we can save some handsome amount of money this year. Saving is the key to financial stability; knowing ways to save money in 2022 can provide your financial stability and get you enough money for both expenses and investment.
With convenient financial resolutions, every person can maximize his savings and save money for the calamitous hours in life. With the ongoing pandemic, and prices of goods and services rising each day, now is a great time to re-evaluate the finances made in your life and save money wherever you can. From swapping your mobile phone to getting exclusive discounts on your favourite Sim-only and Pay-as-you-go deal, these little chunks of money saved each day can boost your finances for the year 2022.
To make saving money in 2022 easy and convenient for you, here is some forward-looking advice on how to save money for a rainy day. Knock off your debt and buy yourself your dream house. Or save this money to travel to your favourite destination and live the moments.
1. Creative Ways to Save Money on Rent 💰
If you are a first-time renter, then renting a property can come along with a host of challenges. Over the years, the prices of housing have skyrocketed, but there are always ways to save money on rent and still live a healthy lifestyle.
Remember that your home rent is your foremost priority. If you miss making too many payments or fail into dangerous areas, you could be evicted from your property. With that in mind, there are certain things you can do to make your rent – and other household bills and living costs easier to manage.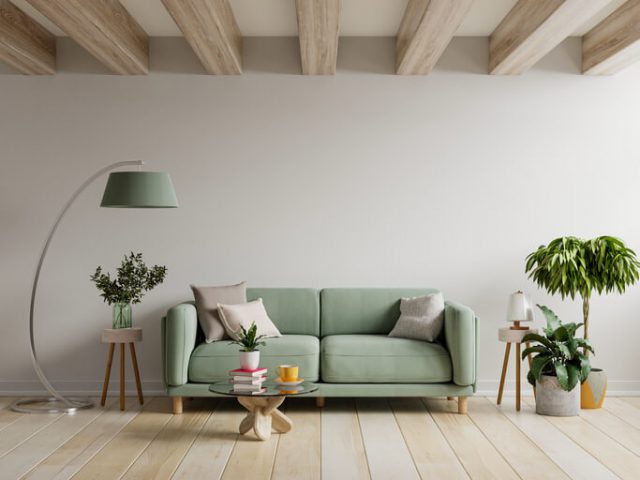 a. Point Out Issues in the Property
Before you move in make yourself a new property for rent, make sure to make a note of any issues with the property. Perfection is beyond human skills, and these minor issues with the property can help you get a maximum bargain.
Once you have selected a house you are willing to pay rent for, make a note of any do-it-yourself work that needs to be done, or any other potential hazards surrounding the property. These issues in the property can include:
Filthy outskirts
Lack of proper sanitation
Cracks in the building
Lack of parking lot
Cosmetic damage such as chipped wallpaper or lose door handles
We know that these minor problems can be fixed, but they are an ideal way to attain a bit of leverage with your potential landlord. Tell your landlord to reconsider the rent based on the issues that you have identified. This is a win-win situation for you as at the very least, your landlord will at least fix the simple issues such as a wall that needs painting or washroom than needs a new basin.
It is suggested that never take a property on rent from a landlord who may lack concern for your welfare and offers any other services.
b. Try to Haggle As Much As You Can With Your Landlord
One of the most important bills while getting a property on rent is the money you will pay each month. Try to never settle for the advertised price and even a discount of a single penny can help you save money on rent overall. There are considerations that you would like to make and get yourself some money off. These considerations are:
How long will it take to go to work, school, or market by living there?
Is your house in a locality that is generally loud?
What is the crime rate in your region?
What are the rush hours in your area?
You should try to talk to the neighbours and find for yourself what it is like to live there. Neighbours usually have their gripes about their area, and it is good to know about them. Make sure you are confident enough to select the right place for you to live in.
If you don't mind sharing your communal areas, renting with your friends and family has lots of advantages. You not only split the rent in half but can also learn from their experiences.
Furthermore, you'll also get low household bills as it gets splits between you and your housemates. You can also borrow appliances like vacuums without having to purchase your own. Apart from these benefits, your house is also more secure as there are enough people to defend your house in case of any unfortunate event.
Living with a lot of people also has psychological benefits. You feel less lonely as there is always someone with you at home. Social isolation can harm your mental health and you'd not want to take a risk on that. With extra monetary benefits alongside the benefits to your mental health, sharing property is a nice idea.
d. Try to Rent An Unfurnished Property
At first, you might think that renting somewhere without furniture might cost you more. But the reality is, renting an unfurnished home or apartment can save you a handsome amount of money. Several e-commerce websites are offering readymade furniture at the cheapest rates.
Look out for a friend who has a car and see if they can come to pick up your furniture item in exchange for dinner or not. Depending on whatsoever you get free, you'll make the money from it back in one form or another. Another way to get cheap furniture is to look out for information on authorities' websites that give away second-hand furniture or sell it cheap.
e. Get All Your Deposits Back When You Leave
Most of the landlords believe that the tenant will damage their property. Therefore, they keep a security deposit and deduce from the amount in case harm has been done to their property. The compensation for damage to the property can be severe so make sure not to damage the property at any cost.
Before you move out of the property, make sure to take a couple of days to give the property a deep clean. You can also contact your friends and see if they can help you with cleaning the property, or you can also get a local cleaner to do the job for you.
These steps will highly increase the probability of your landlord giving the full deposit back of your money. Save this amount as you will need it in the future.
2. Effective Ways to Save Money on Shopping 🛍️
The biggest gift of free-market capitalism is that consumers can choose from a wide variety of products at a wide range of prices. Anytime a consumer wants to buy a product, they have a variety of options to select from. And the best part is that you don't even need specialized training. You can also stretch your budget a little further and no what income level you have, you can always do super savvy shopping if you follow our tips.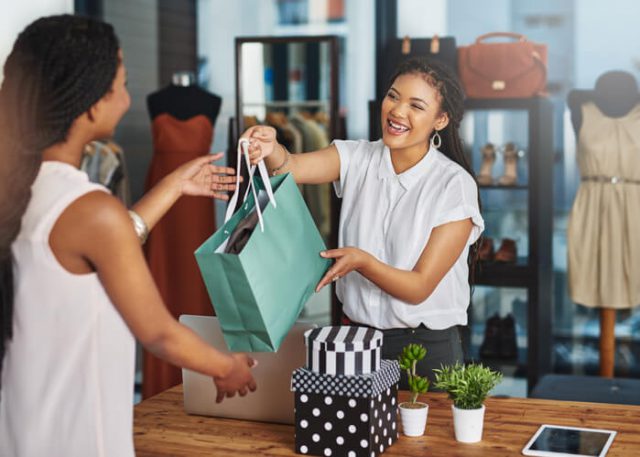 a. Make Buying From The Store Your Last Resort
Mostly buy goods from the store anytime they need it. But the reality is, there are certainly other ways to obtain an item when you need it. If there is something you do not need right away there are certain community websites like Craigslist or Kijiji from where you can ask locals if they have a certain item that you desire.
Locals in these groups put goods that they no longer need, and you might get your hands on the goods you intend to buy from these stores for free. Secondly, you should also try to borrow a piece of goods from your friends or head on to a local library in case you are planning to purchase a new book of your choice.
Borrowing is always a good idea. We only need things in a particular time frame and saving yourself money on certain items like a screwdriver, drill machines, and hammers can practically save your money in 2022.
b. Negotiate Price When Possible
Most prices are fixed, and it's a waste of time trying to negotiate over them. However, this is not the case with each product. If you think there is room for you to negotiate over the price of the product you intend to buy, consider the following strategies.
The first situation is to see if the product is damaged or not. If, for instance, the product is damaged, a store may offer a small discount because these blemished items tend to be more difficult to sell. Furthermore, check if anyone else from your family wants the same product. Chances of you getting a discount are high if you buy something in bulk.
Try to look out for a used item too as people will always negotiate on their used product. Standard practice for buying used products is asking for a discount. The seller himself is aware of this fact and will accept lower bidding on this product.
c. Lookout For Sale: When Will The Item Probably Go On Sale?
A general rule for buying a product is to check when the product will be on sale. With a little patience, you can get up to a fifty per cent discount. Advanced planning is the key to saving big bucks.
Certain items like groceries, cosmetics, and most electronics will go on sale sooner or later. Opportunities to buy these products are provided each day. When your favourite brands are priced at a discount price, take your first step in buying the product. Remember opportunity waits for no one, so be quick in availing one.
Moreover, try combining sales with coupons to save more. E-commerce giants like Alibaba and eBay are great places to save money. With their buy-one-get-one-free coupon on exclusive items like deodorant or screen protectors, you will save double the amount of money.
d. Look Out for a Cheap Substitute in the Market
Most items, even after getting a discount, might not fit into your budget. We suggest you buy a similar but fewer alternative. For instance, if you are intending to buy branded jeans from your favourite clothing outlet, you can also switch to a cheap alternative. Diesel is an expensive clothing brand, and your need for new Jeans can be fulfilled from cheap jeans alternatives available in the market.
In case you are buying an iPhone, decide if you can afford the product or not. If not, then buy yourself an older model or a cheap alternative. Save this money and focus on need rather than desire. After saving the money for a year, chances are that you will get hands-on your favourite mobile phone. And still, manage to save money for sure.
Figuring out the real reason behind the purchase is important. Don't let emotions get in your way while making a purchase and think rationally. A small rational decision is best for you and your pocket as well.
3. Ways to Save Money on Entertainment and Leisure 🕹️
You can potentially save a huge amount on entertainment. But the requirement is that you will have to be intentional with your spending in this area. A study indicates that an average American family spends over $3200 per year on entertainment. The reason is that most of us have our fondest memories as a kid during our time spent on a family vacation.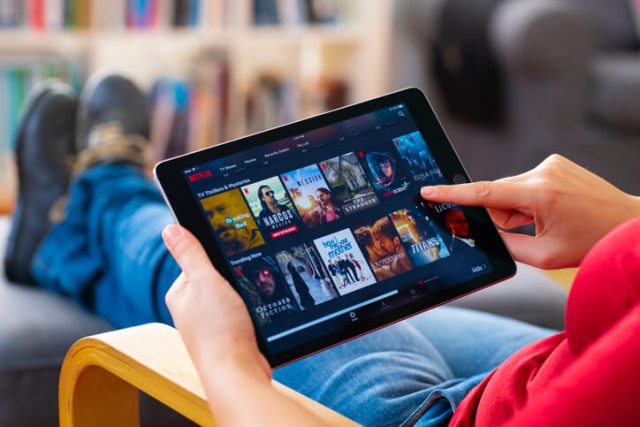 Entertainment is a human need, but no one wants to spend all their savings on their leisure trip and become bankrupt. To save yourself from a financial crisis, let us now investigate the tips and tricks of saving money on entertainment.
Interesting Read: UK Travel Corridor: Open Sesame – Best UK Travel Guide
a. Reduce Your Spending On Restaurants And Takeout's
One effective money to spend money on entertainment is to be mindful of the money you are going to spend at a restaurant. To save money on restaurants, check if your hotel is offering any complimentary breakfast or not. Some hotels are also offering complimentary lunch or evening snacks. It is suggested that you reserve your room in such hotels because a single penny saved on food can collectively save you a lot of money.
Another tip is to get access to the kitchen, if possible. Certain hotels often offer a shared kitchen and most Airbnb's, and hotels even have mini kitchens. Having access to these facilities is a great way to eat cheap food on vacation. Just buy some eatables from the grocery store and cook a meal or two. You can also store the leftovers in the refrigerator. You can also try to make food that you can take on the go.
Furthermore, the food made by you is ten times better than something you are going to get in the market as it is going to be completely fresh. Eating fresh food will not only make your odyssey amazing but will also bring health benefits to you during your journey.
b. Save Money On Entertainment By Reducing Your Cell Phone Bill
You can easily save money on entertainment by reducing your cell phone bill. All you need to do is know the data you will need and stop paying for the features and services you don't use. Or you can get a Sim-only or PAYG deal from Talk Home Mobile and enjoy free-roaming across the UK.
With a Sim-only deal from Talk Home Mobile, you not only get the best mobile network coverage across the UK but also the cheapest calling rates throughout the world. Starting at just 1p/min, you can keep talking for long hours with your loved ones and stay connected with them at all hours.
Talk more for less with the monthly bundles of Talk Home Mobile and enjoy unlimited texts, blazing-fast 4G data, and roaming coverage when you are out of home – with Talk Home Mobile.
c. Save Money By Hosting An Informal Get-together
It could be quite costly to host a dinner for your whole family. Paying for each family member could become costly. But you can get a good chunk of entertainment even after saving a bit of money by joining hands with your relative, neighbour, or friends and trading off watching each other's kids. For instance, they can watch your kids on Saturday while they can watch yours the preceding month.
If you are spending 5 dollars a week on a babysitter, with this technique you can save up to $260 per year if you have members to co-opt with you. Moreover, there are also social benefits related to it. Once children interact with other children, they develop good self-esteem and improve their communication skills.
Start hosting informal get-togethers and develop strong social bonds with new people. Entertainment without socialization is incomplete; make new memories by setting informal get-togethers.
Try to create a shared account as it can save you a lot of money. Get a subscription to Netflix or Hulu with a friend or a neighbour. This will divide the subscription fees meanwhile also allowing you to stream movies from multiple devices.
The key to managing money is getting creative with your budget. This tip is not only exclusive to Netflix or Hulu but certain video games can also be shared. By embarking upon these tips, you narrow down your expenses and save money each month.
4. Simple Ways to Save Money on Phone Bill 📞
There is no denying the fact that cell phone bills are expensive these days. The report suggests that the average monthly bill can set you back $157 per year. But there are actual ways through which you can lower your cell phone bill and still enjoy the best network coverage. If you are tired of paying a huge phone bill, you can try these 4 tips to have a lower cell phone bill.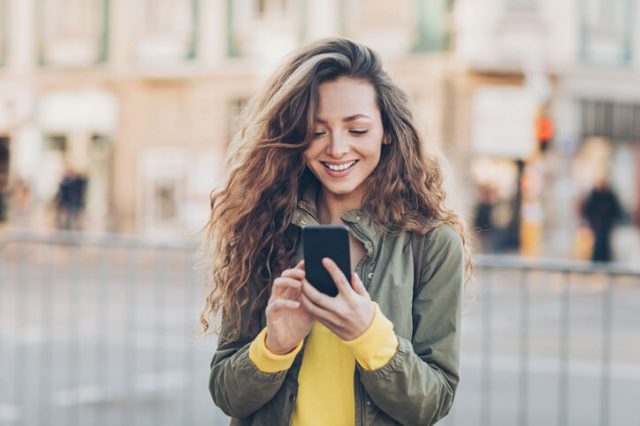 a. Use Wi-Fi Whenever Possible
Try to use Wi-Fi and lower the data consumption – especially when you are home or at work. Data consumption can be hard on your pocket, and you need to be smart about it. If you don't have Wi-Fi access when you're on the go, you should be smart.
Avoid downloading or streaming any movie, music, or podcasts unless you're on Wi-Fi.  These services consume a lot of data. In case you still want a lot of data, you can also get the Data Max bundle from Talk Home Mobile and get unlimited data, minutes, and messages.
Interesting Read: How Much Data DFo I Need?
b. Cut Insurance of Your Phone
Cutting your insurance can help you save a huge amount of money. Suppose that you are paying about $10 each month for a phone you have insured, you will end up paying $120 a year and this is a huge amount of money that you could have saved.
A friendly suggestion is to set aside this money and save yourself some extra dollars each month. You can use the money for a replacement phone if you need one. Cheap mobile phones with some amazing features are launched each year and saving money could get your hands on one.
Interesting Read: How to Reduce Data Usage on Mobile? 8 Amazing Tips That Work!
c. Buy a Sim-Only Deal from Talk Home Mobile
Buy one of the popular plans from Talk Home Mobile and get exclusive deals on mobile networking. With Talk Home Mobile, you can enjoy minutes to call the UK and over 30 destinations and get unlimited texts, blazing fast internet connection, and roaming coverage at the cheapest rates in the market.
The low rates offered by Talk Home Mobile will ensure that you talk for longer for less when connecting to over 240 destinations worldwide. Moreover, free-of-cost roaming helps you connect with your loved ones when you are out of the country.
Conclusion
Saving money is the key to financial stability. With the growing unstable market due to Coronavirus Pandemic, you never know when you are in dire need of money. The money saved today is the biggest asset for a better tomorrow. Saving is not just a skill but also a habit. A few pence saved today can sum up to millions tomorrow.
By embarking on a journey to save money in 2022, you can have a secure future in 2023, and so on. Save as much as you want. We know it is challenging at the start but with a few tricks, you can easily get rich by investing the money you have saved.