If you want to feel loved and connected to a long-distance partner, these long-distance relationship tips can help you build and keep a romantic, healthy, happy, and satisfying relationship. A healthy relationship increases our happiness, improves health, and reduces stress. Even though each relationship is different from the other, these long-distance relationship tips and tricks will work in every relationship forever. You can apply these tips for a successful long-distance relationship to your friendships, work, family, and partnerships.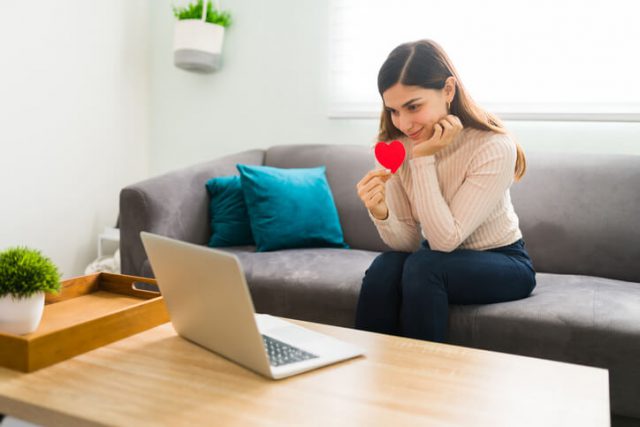 17 Tips on Making a Long-Distance Relationship Work
1. Talk With Each Other
Communication is essential to make your relationship healthy. Here are some communication tips and long-distance relationship tips and tricks. Give your partner time and talk about your and their routine. Play their favourite music simultaneously when they are listening to it. You both can start listening at the same time. Don't rush over them; give them time and space too. Have a look at a few best options to connect with loved ones abroad.
2. It's Ok If Some Problems Are Not Easily Solved
You cannot resolve all differences or difficulties. You both are different. Your beliefs, values, habits, interests, priorities, and personalities may not always align. You can communicate to understand each other and address concerns. Don't forget that some things are deeply rooted and may not change significantly. It is essential to figure out what you can accept or when a relationship is no longer healthy for you.
3. Keep Your Life Balanced
Your partner makes your life satisfying, but they cannot meet every need. But excess of everything is bad! We can't do the same thing again and again with the same interest. A healthy relationship needs space for outside activities. Live a balanced life with your partner. When you feel like your partner is getting bored of you, give them a break. Let them live their life.
Sustain your identity outside of the relationship, maintain your hobbies and interests, and preserve connections with your family and friends. In this process, don't leave them entirely. Ask them how they are and what they are feeling.
4. Be A Good Listener
When your partner shares their problem with you but doesn't ask about the solution, it means they want you to listen to them. Everyone loves to be loved. When someone listens to you, it feels valuable. Today, everyone is just talking. You can build a more profound and stronger connection with your partner if you listen in a way that makes them feel valued and understood. There's a big difference between listening in this way and simply hearing. These are tips to make a long-distance relationship work.
5. Maintain A Meaningful Emotional Connection
When someone is truly in love, it feels magical. Life becomes so beautiful and valuable. No relationship could work if you both are not connected emotionally. What if you feel hurt or sad, but your partner doesn't care about it? It feels terrible, right? Maintain a meaningful emotional connection with your partner as it really works to make a relationship work. Please stay connected with your partner and ask them about their feelings.
If you live in the UK, we've searched for a pocket-friendly option through which you can connect with your partner anywhere as long as you want without worrying about the budget. Get a free Talk Home Sim, explore their monthly plans, and thank us later.
Listen to them whenever your partner feels depressed, hurt, or aggressive. Try to solve the issue and then let them know about your concerns. Some people don't make any noise when they express their anxiety, while others raise their voices and cross the limits that aren't right at all. The key to a strong relationship is to be understanding and caring.
7. Stay Connected, Do Communication
Long-distance relationship tips say that good communication gives a boost to your relationship. It is all about comfort zones. When we experience a positive emotional connection with our partner, we feel safe and happy. When people stop communicating, they stop relating. As long as you communicate with your partner, you can maintain a healthy relationship and can usually work through whatever problems you're facing. It is not that hard, but it could save your relationship.
8. Falling In Love Vs Staying In Love
People believe that they don't intentionally fall in love, but it just happens by itself. Falling in love with someone is simple, but staying committed requires efforts, compromise, care, time, attention and much more. When you are in a healthy relationship, you feel safe, secure, and sound. Your relationship works as an ongoing source of support and happiness through good and bad times in your life. When you stay in a healthy relationship, it strengthens all aspects of your wellbeing.
9. Tell Them What You Need
It's not always easy to talk about what you need— spare time to tell them about your feelings. Let them know what you expect. Tell them if you need their time. If your partner does the things that hurt you, ask them to stop. Give them gifts to make them feel special. This is what long-distance relationship tips say.
10. Don't Drag Old Arguments Into The Mix
Don't talk or think about past conflicts or grudges. Never blame each other for the time that has passed. Focus on what you can do now to solve the problem. In these long-distance relationship tips, I would suggest you take a few minutes to relieve stress and calm down before saying or doing anything you'll regret later. Think before you speak. It would leave a long-lasting impression. Never forget that you're arguing with the person you love the most.
11. Text Them
Text them with a sweet message whenever you get free and let them know that they are important and valuable to you, and you miss them. When they talk, don't cut between, and listen to them with total interest. Ask them how their day was and show them that you really care. You can make the conversation more productive when your emotions have cooled off a little. In this case, you don't say something you may regret later.
12. Don't Take Out Your Problems On Your Partner
Life is not a bed of roses. Stress, depression, and pressure can make us short-tempered. As in long-distance relationships, your partner is not with you at times. They may not know what you are going through. Please don't take out your problems on our partner as it will make them worried too. They can't help you as they are not there with you. Try to find healthier ways to manage your stress, anger, and frustration, and love your partner with the same potential.
13. Learn to Give and Take In Your Relationship
According to long-distance relationship tips, if you expect to get the best you wish 100% of the time in a relationship, you will be disappointed. No relation can work without compromise. However, you have to compromise if you want to walk for long life with your loved one. Find out what is important to your partner because it can go a long way towards building healthy relationships when you truly know this.
14. Stay Positive
Everyone goes through problems and issues in their life. Never forget that you two are for each other. Talk about the moments when you fell in love with them. Don't doubt them, and be confident in your relationship. Give a kiss on their forehead and let them know how much you care about them. Be willing to forgive as it will save your relationship.
15. Learn How To Resolve Conflict Respectfully
Some long-distance relationship ideas say that conflict is a part of any relationship but never stick to the point to keep a relationship strong. Your point should not be the winner of an argument but maintain and strengthen your relationship. Ensure to fight fair and never cross the limits. Whenever you feel that they are giving you pain, ask yourself what is more important? Pain or the person? Learn to forgive and continue. Don't argue over things that could not be changed. Learn to resolve the conflict respectfully.
16. Tips To Keep A Long-distance Relationship Alive
Many of us experienced a lot of failed relationships in our past, but still, we can rekindle the fires of romance in our current relationships. Accept your partner as they are, and don't try to change them. Try to find ways to stay connected, send messages with "I love you," ask about their routine, find fulfilment, and enjoy lasting happiness. Don't use words like  "always" and "never" and talk about only one issue at a time.
17. What makes a healthy relationship
Set some exciting goals you're working towards. If you made a mistake, take responsibility for it. Say "Sorry" if you have done something wrong. In this way, you can go a long way toward setting things right again. It must be clear that your partner has their values and priorities. They will not be everything you might want them to do or to be.
Discuss the challenges you are going to face together. Don't expect much and keep only realistic expectations. There are some tips for a successful long-distance relationship that every healthy relationship has in common. Knowing these basic tips can help keep your relationship meaningful and fulfilling.
Final Words
Every relationship has ups and downs and takes time, work, commitment, and willingness. Tell your partner that it hurts instead of fighting. If you feel happy, hug your partner. It doesn't matter if you are at the start of a relationship or you've been together for years; these tips to keep a long-distance relationship alive will help you out to maintain a relationship with each other.