In the ever-evolving global environment, the ability to communicate efficiently can be a challenge. Neil Papworth, in 1992 sent the world's first text message. Today, 28 years later, there might be numerous options to communicate in the digitally evolving world. Let's see what the modern-day solution to International texting is.
Text messages (SMS) remain one of the primary and most effective ways to stay in touch. Not long ago, an international text message was nowhere near a cheap solution and could cost you a lot more if you didn't employ the right provider.
Some of us might get confused between the text message and SMS terminologies. To make it easy for everyone, SMS (Short Messaging Service) is the common form of text messaging. Its other forms include RCS (Rich Communication Service), a new generation of text messaging and MMS (Multimedia Messaging Service) introduced in 2002 to accommodate media in the message. Today these messages are mostly called "texts" while using "SMS" terminology has fallen out of use.
Text messaging and SMS messaging are used interchangeably. Text messaging is an umbrella term for all kinds of services and products, allowing you to send and receive text-based messages.
SMS (Short Messaging Service): Only text-based with a limit of 160 alphabetic or numeric characters per message.
MMS (Multimedia Messaging Service): Allows up to 5,000 characters and a subject line of 20 characters while the option to include other multimedia like images, gifs, and emojis.
MLP (Mobile Landing Pages): Mobile rich pages allowing dynamic media, details and call-to-actions.
RCS (Rich Communication Service): A novel communication protocol to replace the older SMS with a richer text-messaging system and transmit in-call multimedia.
Why Use International SMS?
SMS has been in our lives for as long as we can remember. The earliest SMS was sent in the 1990s using the United Kingdom's Vodafone GSM network. SMS technology saw its boom in the 2010s when hundreds of thousands of SMS messages were sent every second. Since its inception, this technology has more or less became a part of our lives, making communication easy on the go.
Text messaging is still loved by the masses, with trillions of national and international text messages connecting billions of people. Similarly, SMS marketing is among the most beneficial tools for businesses and marketers. The technology keeps generating an outsized positive return on investment for businesses employing the immensely penetrative technology.
Mobile Economy Predictions
The number of mobile users in the world is rapidly increasing and will predictably continue to soar. GSMA Mobile Economy 2020 report predicts a 1.9% compound annual growth rate (CAGR) from 5.2 billion to 5.8 billion unique mobile subscribers. From the current penetration level of 67% of the population subscribing to mobile networks, the penetration rate will go up to 70% of the total world population by 2025.
The growth signifies an increase in the use of SMS and remains a  viable communication platform. With over 99% SMS open rates, the swift communication medium is heaven for businesses.
According to the MobileSquared report, over 90% of users read the text message within three minutes of receipt. Similarly, according to Statista, 76% of United Kingdom mobile users send text messages daily.
Similarly, according to the Statistic Brain 2017 report, over 781 billion text messages are sent each month and 9.3 trillion texts every year in the United States. Some of the benefits of using international text messaging are:
A fast and easy way to convey your message

Highly accessible and concise

A text message is, by nature, high priority and gets read

From Generation Z to baby boomers, everyone uses text messaging

Texting is conversational and personal

Text messaging is a trusted medium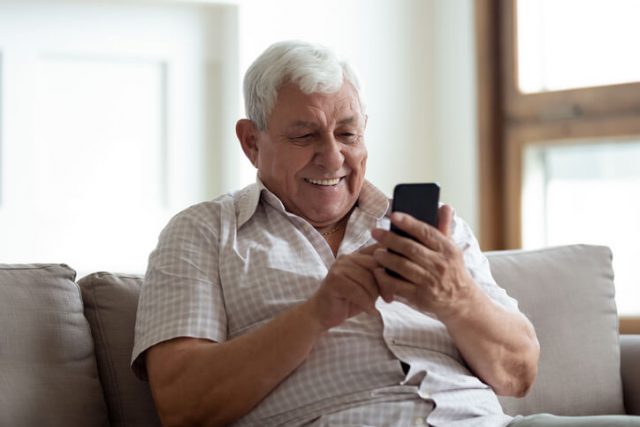 How to Text an International Number?
If you want to send an international text message to anyone sitting anywhere in the world, keep with us to learn your way through. A text message will allow you to communicate seamlessly and benefit from the considerable cost savings, most importantly, bypassing international time-zone constraints to communicate as per your time availability.
To send an international message using your mobile service, follow the steps below.
Open the "Messages" application on your phone, either a smartphone or the conventional analogue mobile phone.

Press the "Start chat" or "New message" button to type a new message.

In the "To" or recipient details box, enter your country exit code. For example, texting someone from the UK, you'll have to enter 00.

Then enter the country code of the person you are messaging, such as 1 if the recipient is in the US.

Finally, add the local number of the receiver, generally known as the subscriber number.

In the "Text" section, type your message, keeping in mind that you're only allowed to use 160 characters in a single message.

Once done with writing the message, you can press the "Send" button to push the message.
Confused about using international calling codes? Head over to our comprehensive guide to decoding the international calling codes.
Most Popular International Texting Apps
There are many popular international texting apps, and there's been a significant rise in the use of these apps over the last few years. The messaging apps use OTT (Over the Top) application messaging technology to transmit information using the internet protocols via specific web or mobile applications. Some of the most famous international text messaging apps are:
WhatsApp

WeChat

Viber

Facebook Messenger

Skype
If you're considering your options for international calls, you can find a comprehensive guide on the best way to make international calls using Sim, apps, or calling cards.
However, unlike phone service carriers, OTT messaging needs an internet or Wi-Fi connection to send and receive a message. It might seem a perfect solution, though there are downsides to this as well.
An OTT messaging app requires a constant internet connection for both the sender and recipient. Similarly, the users need to be using the same application and have to rely on the data privacy and security of the app, which can have serious problems.
However, some apps don't need an active internet connection on the receiver's end. Similarly, you don't need to be using the same application to receive the text. These factors collectively enable users to send messages to even the remotest locations worldwide without incurring hefty monthly mobile bills.
Talk Home App allows anyone to send an international text message from the app, and the receiver will get the message on their local cellular number. This eliminates the need for the recipient to have the app installed on their phone and an active internet connection. At the same time, the cost of the international text message is reduced drastically because the Talk Home App uses local phone lines to reduce the latency and give you a cost-effective solution.
How to Text Internationally Using a PC
If you're sick of using a tiny screen or want to rest your thumbs, some services allow you to send an international text message using a PC. There are numerous computer-based texting options for texting friends and family. Also, using texting services can be convenient over a computer system if you're operating a business.
Some tools and computer-based hacks claim to offer a free international text messaging solution but are limited in the scope of the messages that can be sent. If you're planning to use the service on a bigger scale, managing different conversation streams can be difficult without a centralised platform. Some of the different ways to text from a PC are:
Text Using Email
You can use your email to send international text messages from a computer. If you know your friend's phone number and service provider.
Identify your recipient's mobile carrier and combine the receiver's phone number with the carrier domain.

For example, if your recipient number is (123) 456-7890, you need to attach the owner's wireless carrier, like 1234567890@tmomail.net, if the carrier is T-Mobile.

 Add your text message into the body of the email and press send.
International Text Using Apple's iMessage
The iMessage app is not just for iPhones. You can use the iMessage app on a MacBook system as well. The app is installed by default, and you can start sending messages quickly. You can set up the Mac to receive a text from both your Apple ID and phone number.
Open the iMessage app and select the recipient from the contacts if you have saved the number or add the international phone number directly in the "To" section.

Type your message in the body and send it.
International Text Using Android Messages App
Similar to the iMessage service, but for Android. You can send a text message from a PC with the Android Messages web app. The web version is known as "Messages for web." The app allows you to send images, videos, GIFs, and emojis, though you won't be able to send file attachments.
Go to the

Google Messages

website and scan the QR code.

You need to keep your phone on when using the web app. Otherwise, you won't be able to send or receive the message.

Enter your international phone number in the "To" section, compose your message's body, and send it directly.
International Text Using Free Sms Websites
There are numerous sites on the web that will allow you to send free international text messages. However, the number of messages that you can send are limited. For example, Send SMS Now, and A Free SMS allow you to send free text messages through their websites.
Similarly, another downside to these websites is that you won't receive the response directly on the website. Some sites even need you to sign up and register before you can send the messages.
Conclusion
From all the statistics and user engagement metrics, we can conclude that the future of international text messaging is promising. SMS text messaging remains one of the most engaging communication channels, offering a cheap and quick way for anyone to connect across continents with super convenience. Both the sender and recipient can text at their convenience without dedicating all their time to the ongoing communication.
Another beautiful thing about international text messaging is that it's a cheap and concise way to communicate. We encourage you to go ahead and start your international text messaging journey and communicate efficiently. We're sure you'll be glad you did.