The idea of a casual relationship is pretty standard nowadays, where a couple goes on dates, spend time together, and shares intimacy with no strings attached. At least once in a lifetime, most of us have thought about getting to know someone before diving into a long-term relationship. You might see many people who hang out together but are either not ready for commitments or just don't want any serious relationship.
Nowadays, as we know a lot of debates over gender roles, we won't limit the concept of casual relationships only to a male and a female. It can be applied anywhere, regardless the gender. Moreover, dating someone casually is not limited only to physical meetups, but the advent of technology has also added long-distance casual relationships to the list.
People in a casual relationship might be keeping the charm to only one person, but it's not the thumb rule. Sometimes, you also find people doing it with multiple individuals.
Let's delve deeper into the idea of casual relationships and how to proceed if you're already planning to give it a start.
Is a Casual Relationship Worth it?
The basic idea behind dating someone casually is to know someone better before taking things to the next level. Most of the time, casual dating leads to a successful marriage or serious relationship. But there are also times when people are bound by certain compulsions and don't want any emotional attachment with the person they like.
Whether it's really worth depends on what you require from this relationship and how comfortable and safe you make it for the other person. The real eminence of a casual relationship can't be judged on whether you convert it into a serious relationship. Many casual daters keep their relationship positive and healthy without going into long-term commitments.
Either way, casual relationships can be a boom or a bummer. It can be a foundation stone of a serious relationship or a dishonest relationship if you're doing it as an extramarital affair. If you want your casual relationship to be delightful, keep it short-term and noncommittal. That's all!
Casual Relationships vs Other Types of Dating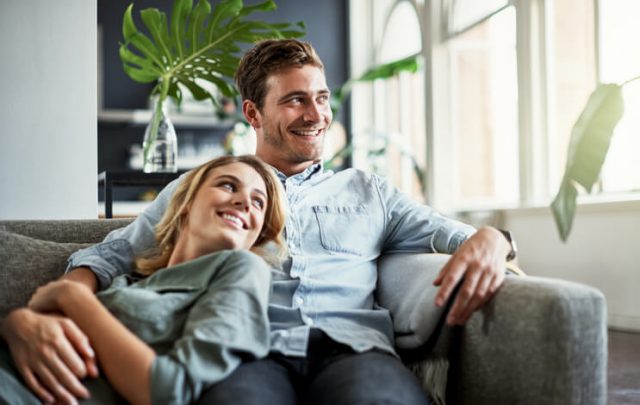 The difference between dating and hooking up is more than semantics. While "dating" is a serious commitment, "hooking up" generally refers to a less serious relationship, usually with no long-term potential. People often mix casual relationships with hooking up. Even though these concepts have a lot of things in common, they are not entirely the same. Casual relationships inflict an urge of maintaining your relationship with your partner, even though you've achieved its purpose. While hooking up doesn't require you to maintain your relationship.
Casual relationships can mean different things to different people. Some people think it means that you can be friends with benefits, and others think it means that you see each other once every few months.
Casual relationships may start out as friendships, and they are great because they let you feel what you might be missing in your future serious relationship: do you like being out and about with this person? Do they make you laugh? Are they exciting to be around? Sometimes, these relationships are little more than fun distractions from searching for a serious relationship. While other times, they make us think we want something that we don't actually want.
If you're in a serious relationship, you have a good idea of being serious. You talk about when you're going to get married, how many kids you want, and whether or not you're going to move in together. It's one where both people say, "I love you," want to move in together and share their lives as much as possible.
How to Make Your Casual Relationship Amusing
Casual relationships are not for everyone, but if that is what you're looking for, keep these five rules in mind and follow them. It will make all the difference between a happy casual romance and a complicated mess that's hard to get away from.
1. Always Know Your Real Purpose
Before you start dating someone casually, evaluate your actual purpose and intention behind it. It will be courteous if you tell your partner everything you've thought about carrying out this relationship. Not only will it build trust between you and your partner, but it will also help you know your partner's take on it. In this way, it will be easier to decide whether you both should proceed further or not.
2. Don't Get Confused with Your Emotions
It's easy to believe you're falling in love with your casual partner. If you think you're seriously falling in love with your casual partner, avoid them for a few weeks and see if you still miss them. If you can move on or don't see a need to have the spend in your life for reasons beyond sex, you're just experiencing a case of mild infatuation.
3. Don't Be Controlled
A casual relationship involves two people, but almost always, one person has complete control over the other person. The dominant partner usually decides when to hook up and when to avoid each other. If you think your partner is too dominant and controlling, chances are you're getting serious with them and agreeing to everything they say, only because you can't bear the thought of losing them or staying away from them. If you feel controlled or dominated, walk away before you get heartbroken.
4. Set Some Ground Rules
Although there are no hard and fast rules in casual relationships, that doesn't mean there are no rules at all. A few basic rules could go a long way in making the relationship work for you. Ask your casual partner the following questions once you establish a casual relationship: are you fine with being non-exclusive and dating other people simultaneously? If one of us falls in love with someone, can we end things abruptly? How many times do you think we should meet up in a month? Are we going to keep this relationship a secret from anyone else? If it's not working out for you, will you tell me about it the instant you feel it?
Asking each other these questions can help you discuss the awkward things that aren't easy to talk about. You may think these questions are just awkward and not very important, but within a month or two, you'd wish you had answers to these questions already.
5. Don't Say That You Love This Person
It's very easy to feel intensely attracted to someone you're getting intimate with and spending a lot of time with. Hold that thought if you feel like saying "I love you" to your casual partner because they make you feel so good! Saying those words will take your relationship to a whole new stage, or it may end the relationship for good.
Benefits and Downsides of Casual Relationship
Benefits
You get romantic and intimate company throughout your relationship tenure without committing to long-term promises.
When you are sad or have an emotional breakdown, you have someone with whom you can share everything and hang out.
You get all the perks that a couple in a serious relationship gets without any long-term strings attached.
You can know every side of your partner without thinking about any future regrets.
Partners like each other and spend time together without worrying about the future.
You have a fair chance to decide whether to turn your casual relationship into a serious one without fear of getting judged.
If things don't work out, or your partner doesn't seem like a good fit for a serious relationship, you can end the relationship anytime.
You still hang out together happily despite knowing that you can't maintain a serious relationship.
Going out on dates is more enjoyable when you know you don't have to give your whole time to one specific person.
You will embrace the enjoyable aspects of dating without dealing with the more ordinary or challenging aspects of long-term relationships.
Downsides
One partner may develop serious romantic sentiments or an emotional connection to the other, while the other does not.
You may end up heartbroken if you develop feelings for the other person and they do not reciprocate the same. It can also make you feel guilty about the other person.
Some individuals may not express themselves adequately about what they'd like in casual relationships, confusing things.
Certain people may use casual relationships as an excuse to disguise their actual needs and limits.
Some partners may use casual relationships as an opportunity to lie and be irresponsible, egotistical, or insensitive regarding the needs of the other person.
If one or both individuals are dating other individuals, jealousy is inevitable.
How to Make Your Long-distance Casual Relationship Effective
Handling a long-distance casual relationship is a bit tricky. Specifically, because the ultimate prospects of a casual relationship remain unaddressed. But you can use several options to make it delightful.
As much as possible, go to your partner's house or invite them over to yours. Try meeting each other every month and making the most of every moment. You may share photos and videos. If you live in the UK and are already in a long-distance casual relationship, try some budget-friendly options to connect with your partner. For example, you can buy a Talk Home free SIM and connect with your loved one anywhere in the UK or worldwide.
Talk Home offers the cheapest local and international calling rates in the market. They also offer some of the best SIM-only and pay as you go sim deals.
Moreover, Talk Home App allows you to send credit worldwide. So, you can avail this option and top-up your partner instantly to show your love and care.
How to Part Your Ways if Things Don't Work Out
Calling off your casual relationship can be hurting, but there are some ways through which you can make a smooth transition without hurting yourself or your partner.
1. Set Your Expectations Correctly
This is the most common reason most casual relationships end, even when you don't want them to end. If you started hooking up with your partner for three weeks, saying that you don't want a long-term relationship, but then you start calling and texting them every day, you're hanging out with them, so what are they going to think? They will probably feel that you both are proceeding toward a serious relationship because you're acting like that. If you don't want a relationship, don't act as you want it.
2. Tell What You Think in a Respectful Way
It's when you're ready to talk about ending things between you and your partner. Whatever the reason, always be straight with them. Don't leave the possibility of working things out in the future. Secondly, don't say things just to make them happy at that specific moment. If you do that, it will hurt them more, and it can cause you more trouble. But remember, tell them everything in a respectful manner. Nobody likes the "too casual" way of calling things off. Telling a girl that "she's not a relationship type" or "she can't be your partner in the long turn" can be an awful turn off for her. The right way is to always praise what you liked in the first place and then tell them the real reason why things can not work out further between you.
3. Limit the Number of Your Hookups
Although it actually depends on your personality and how invested you are in your casual relationship, restricting your frequent hangouts can help things end easily. If you're seeing them twice or thrice a week, make it once a month. Or you can set restrictions in whatever way works best for you. Meanwhile, you will also have time to find other people with whom you can start your casual relationship the way you want.
Bottomline
A casual relationship can either be a bane or boon for you depending on what you expect while dating someone and how you understand its working principles. Although asking yourself questions about your expectations can be tough, it is the point in life when you evaluate your relationship goals. Your preferences and current relationship goals can make your casual relationship experience pleasant.
However, suppose deep down you think you're actually looking for a serious commitment. A casual relationship might not work for you because you might feel used, unsatisfied, and depressed. So, always make your decision before assessing your needs.
FAQs
How Often Should You See Someone You're Casually Dating?
If you're dating someone casually, don't text or call or ask them to hang out every day because it might take things too far. Your partner might end up being confused because of your clinginess. Meeting your partner twice a week can be a great idea to make things go smoothly. This will make your partner comfortable, but it will also build their interest in you.
How To Have A Casual Relationship Without Getting Hurt?
Always be honest about yourself and your needs.
Always talk about the things you want and you despise
Stay independent and keep your day-to-day business as it was before
Avoid mixing your partner with your friends
Always appreciate your intimate moments
How Long Do Casual Relationships Last?
Although there's not a firm rule regarding the life of casual relationships, usually, such relationships last between a few weeks to three months. Normally, a period of three months is enough to know your partner physically and emotionally. After spending this much time, people can easily decide whether they want to convert this relationship into a serious one or end things right there.