Once, I read somewhere, "there's no such thing as long-distance when you're in love because it always finds a way to bring two hearts together, no matter how far apart they are." Valentine's day is right around the corner, and you are miles away from your lover. Or it's been a while since you've seen your love due to work schedules and college assignments. Whatever the case may be, it's clear that long-distance lovers need some advice when it comes to Valentine's Day.  
Celebrating long-distance Valentine's Day takes a little more than we usually do. You have to personalize this special day in a way that doesn't seem generic. Adding some extra romance would spice things up, such as writing a love letter instead of a text or a call, extending Skype date night by watching a movie together online, watching sunrise or sunset together, and shopping Valentine's Day gifts for your partner online etc. These small and love-filled gestures would definitely make your partner fall in love with you even more.  
Let's share some exciting ideas, gifts, and activities to make your long-distance Valentine's Day a little more special this year. 
Ideas to Celebrate Your Virtual Valentine's Day

 
1. Send a Love Letter & Open it Together

 
Many ideas have been floating around over the recent years to celebrate virtual Valentine's Day, like sending flowers or chocolates to your other half. Still, it would be best to try something that involves your effort. After all, it's the effort that makes a relation fascinating.  
This Valentine's Day, write a letter to your better half in your handwriting. Write all the things that you love the most about them. Tell them why this relationship matters to you the most. Sprinkle a bit of fragrance that you wore on your first date with your partner. This way, your significant other would know that distance means nothing when your love is strong. 
Tell your partner to open the letter exactly when the clock strikes twelve to make it more interesting. Opening the letter together will feel like you're sitting right beside them and seeing them blushing. To be honest, such feelings are out of this world.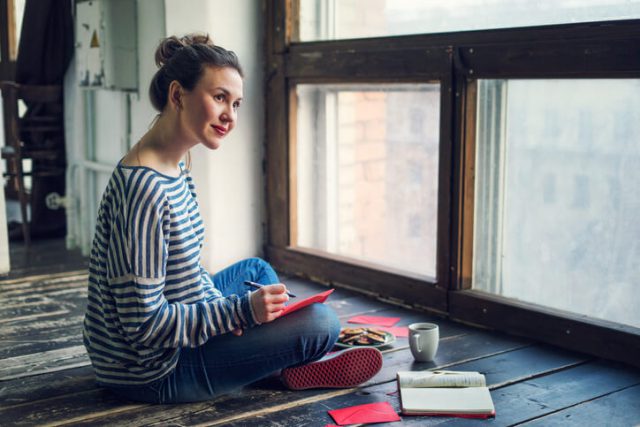 2. Create Games and Quizzes

 
Celebrating 14th February should not be limited to a zoom call with your partner. It's not a meeting with your boss, right? Why not give a fun touch to your virtual Valentine's Day? There are a lot of virtual games you can play with your other half to make your video call love centric. You can also invite other friends to make it more interesting. 
Here's a list of a few games you can play if you're celebrating long-distance Valentine's Day. 
Finish the Lyrics
This game brings a lot of fun because it involves every participant. The game starts with a person singing half-finished lyrics of a love song, and the next participant must finish the missing lyrics. So, instead of planning a karaoke night with your loved one, try this game. 
The Alphabet Game
This game might ring your childhood bells because it is often played during family trips. No doubt, this game is the best cure for boredom. Select a theme according to Valentine's Day, like flower types chocolates, and call a name from your selected category. Every participant will name an item from the chosen category that begins with the following letter of the particular alphabet. For instance, participant A might call "Sunflower", which participant B can answer with "Tulip." 
Matchmaker
If you want to bring a moment of joy among the participants, this is the game you'll love. The rules to play Matchmaker is selecting your favourite couples from showbiz or fictional characters, giving the name of one individual in the couple, and letting the participants guess the other individual's name. For example, if you say "Kate Winslet", the correct guess would be "Leonardo DiCaprio." Whoever guessed any other name will lose the game. 
Bingo – Valentine's Day Special
Bingo game is easy to plan and maximum fun when played online. Write different Valentine-themed ideas on cards. The ideas can be anything from funny lines to romantic ones and should describe a participant of the group. Participants will then mark off squares while gossiping with each other. Participants put the names of other participants in the box when they identify additional squares that describe them. The participant who marks five squares in a row first wins.  
You can find a bunch of bingo cards online that you can use as long-distance Valentine's Day ideas. The game duration might range from fifteen minutes to the entire call. 
Be careful to mix up the squares so that no one wins simultaneously! 
Secret Admirer
As the name suggests, this fantastic game brings out the secret feelings for participants playing together. Each player will be assigned the name of another participant randomly, and they will write three compliments about that person. The compliments can be funny, loving or cringe depending on the environment of the group. Now, one by one, the players will announce their praises before the group, and the other participants will guess the right person for whom these compliments were written. 
3. Watch a Valentine-themed Movie Together Online

 
In a long-distance relationship, two individuals may crave the thrilling and exquisite feeling of resting their faces on one other's shoulders or holding popcorn together. While in long-distance relationships, skin to skin contact is not possible, leaving a gap in people's hearts and making Valentine's Day a lousy day. You may view movies together on Netflix by sharing your screen. Now that many websites allow you to watch movies virtually, you may go crazy and watch hot flicks, which will undoubtedly improve your day, as well as your partner. 
Being far from your loved one this Valentine's Day shouldn't be a hurdle in the way to expressing your love. After all, spending some quality time with your partner matters the most. That being said, what else can be more romantic than watching a romantic movie together? You'll find tons of movies online themed, especially for Valentine's Day. But make sure to select the movie in advance so that you don't waste your time searching for movies on your big day.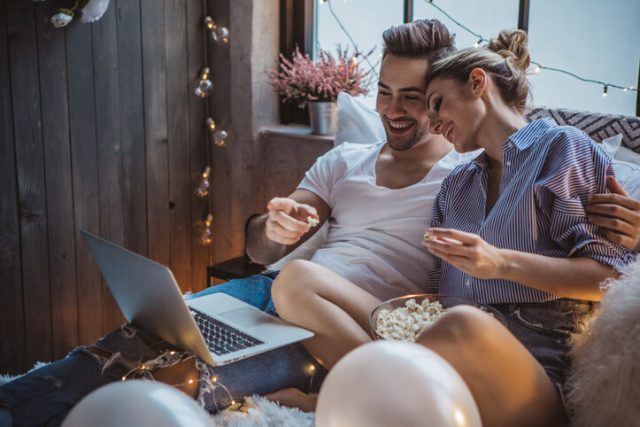 4. Plan a Virtual Date
Well, some of us are not that good at cooking meals, and it can be a real turn-off if you don't deliver what you had planned. The best idea would be to take out your partner on a virtual date for such people. Although you can order everything online and set the table at your home, why not make it more delicate? 
Select your partner's favourite place to eat and make a reservation in advance because you might find a whole house on the very day. Order something you both like to eat and drink. Ask the management to set the table according to Valentine's dinner date. Invite your partner on a video call when everything is set, and enjoy your dinner night.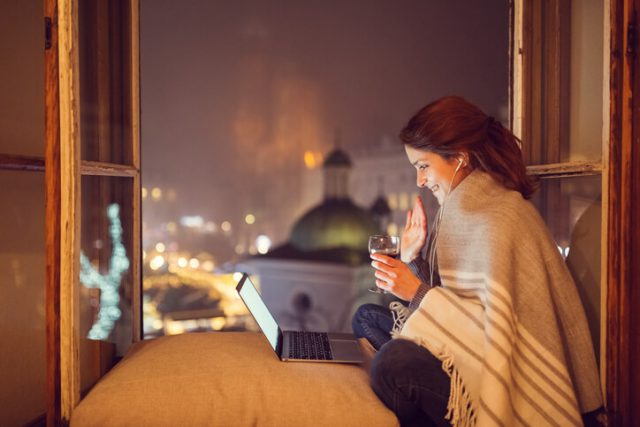 Interesting Read: Best Dating Apps For You To Find Love
5. Buy Gifts for Your Someone Special
Another great idea to make your long-distance Valentine's Day more thoughtful and passionate is buying adorable gifts for your other half. I've listed some Valentine's Day gift recommendations that will make your partner go head over heels. 
Hand Made Chocolates
Love and chocolates go hand in hand. If your partner is a chocoholic, gift them some Valentine's unique handmade chocolates that they haven't tried. You'll find various vendors online selling these delicious love bites. You can also order customized chocolates in any shape you want. Try something like having your partner's name on it. Grab a pack today and surprise your partner. 
Quirky Organizer/Storage Box
If your partner is a bit of a perfectionist and like their things in place always, a storage box can be a lovely gift. Usually, girls like their tables or desks sorted, so guys can use this idea to bring a smile to their partner's face. You can also get customized storage boxes online. Try decorating it with your partner's photos or love quotes so that every time they put something inside, it will remind them of you. 
Open When Letters
Open When Letters allows long-distance lovers to be present in spirit. The gift-giver writes this book of letters with words of encouragement, labels each envelope, and presents it as a token of their affection. If you and a loved one must be apart for an extended period, an Open When letter is an excellent strategy to maintain the romance alive and is the best gift for a long-distance couple. 
Instruct someone to open a series of letters at a later day or time. If you want the letters to be more specific, you may say, "open when you need a hug" or "open on a gloomy day", or "open when you can't contain your happiness". Anything goes to concepts and themes; it can include your personal jokes, movies, TV series, and any memory you have shared—these Open When Letters are a beautiful long-distance Valentine's Day gift. 
Long-Distance Touch Bracelets
You can't go wrong with the Long-Distance Touch Bracelets. They may seem like a fitness band, but their functions will have you moving! A touch bracelet creates a peaceful aura, which gives you peace while being wrapped around your wrist that your loved one is just one tap away. You may be able to connect with your beloved by sending them a virtual hug and telling them how much you miss them. It can make a long-distance V1alentine's Day an average one. 
Isn't it pretty cool? You can make your partner know you are thinking about them just by tapping a mere bracelet that lets you have your fairy tale moment. No matter how far away you are, the wristbands will operate as long as you both have your phones nearby and the app open in the background. It can be seen as the best virtual Valentine's Day idea. 
Scrapbook
A Valentine's Day scrapbook decoration with a love-heart design can be a fantastic Valentine's Day gift for your long-distance darling. You may use a graphic design application and print the results or go a little out of your comfort zone and write everything by your own hands. Then, using cardstock, print or handwrite the initial notion onto it, cut it out. This beautiful long-distance Valentine's Day gift will be remembered for a lifetime. 
Text messages and Facebook Messenger are the most common methods of sending "love letters." But finding beautiful and heart touching messages from hundreds of daily routine messages like, "Did you have soup or spaghetti in dinner?" makes it challenging to discover the "love notes." So, after finding some romantic messages, make a flipbook of your messages by printing them, cutting them out, and putting them over the scrapbook. 
Activities to Do on Valentine's Day in a Long-Distance Relationship?
6. Observe The Constellations and The Setting Sun
It's possible that you'd appreciate going out into the dark to look at the stars. It's easier to feel connected when you can view the same thing as your other half in person rather than on a screen. Try to find as many constellations together as you can while lying on the ground with a blanket. You can also enjoy the sunset; it's the perfect time of day to sit back and enjoy the sunset with your significant other. You may enjoy the event twice and spend extra time with your significant other if you live in separate time zones. This is the best long-distance valentine date idea, which can keep you at peace as well as in love.
7. Get Intimate With Each Other
Having to be away for several weeks or even months at a time might be difficult. This might harm the personal portion of your relationship. However, going a little freaky or having a steamy video session with your lover might assist you in re-establishing contact with your relationship. You can start by watching a provocative movie or reading a raunchy book together as a first step and make your long-distance valentine day date ideal.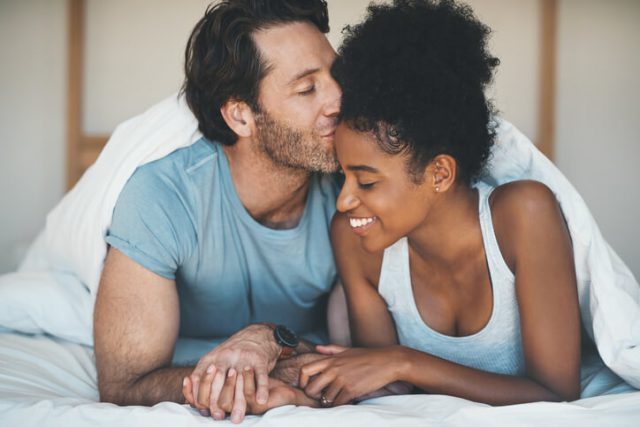 8. A Friend Can Assist You in Putting Up a Surprise
Is your friend living in the same city as your partner? That's a good thing! If you need a delivery person, they can help you prepare a sweet surprise for your lover. Then, when they return, have them pick out the prettiest flowers and don't forget the chocolates and teddies to round off the present. But let's not forget to show gratitude to your friend for being a Cupid. 
9. Make a Video of Yourself Singing and Record it
You don't have to be Ed Sheeran to touch the chords of your partner's heart. Even if you can't sing, it will still be heart-warming and cute. Rather than the sound of your voice, it's your lovely effort to make them smile that makes them happy. Sing her a romantic song. Sing them a love song you've picked out of all the possibilities. It is not what most people purchase for Valentine's Day since it's different. You may also create a personal and moving video message by combining images and videos. This may come across as cheesy, but this is perfect for you if you want a more sentimental look. Gifts for long-distance relationships are tricky; hence, singing a song can make long-distance valentine day a heartful and beautiful day.
10. Cook a Romantic Meal
I know it feels depressing not to be able to take out your date for dinner this Valentine's Day. But what if you bring the restaurant home? Make your long-distance Valentine's Day impressive by cooking a romantic meal for your partner online. Honestly, cooking a meal at home can be far more romantic than booking a table at a fancy and expensive restaurant. Make a list of items your partner likes, find the perfect recipe for your selected item on YouTube and turn on your Gordon Ramsey mode.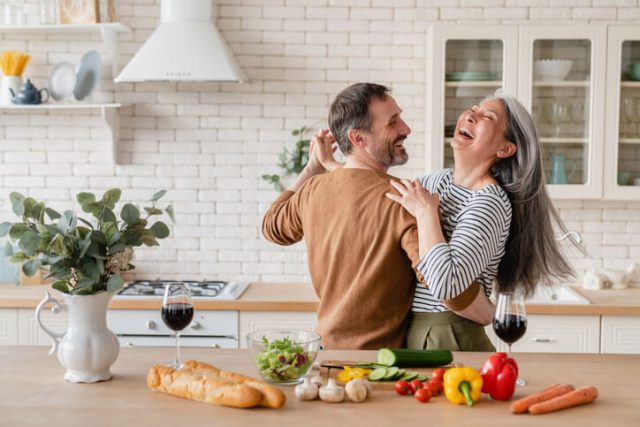 You can make it even lovelier if you invite your partner on a video call and cook everything while they're watching. Romantic, isn't it? 
Conclusion
This is an excellent time to think about how to show your love on Valentine's Day. But unfortunately, Valentine's Day becomes a bit depressing when you and your partner are apart. No matter how long you've been together, the dread will come and make you stay cocooned in your blanket while surviving on Junk food. 
If you reside in the UK and can't meet your partner this Valentine's Day, try Talk Home's cheap calling and internet plans to express your love as long as you want. After all, it's not about the presents, letters, or cash you provide. It reflects your daily interactions and how deeply you care for one another.
Don't worry if your loved one is miles away thinking about you in another country. Download Talk Home App and connect with your partner anytime with Talk Home App's cheap international calling bundles. This Valentine's Day, don't let the distance be a barrier between you and your loved ones.