The new Omicron variant has once again brought social distancing to the limelight. The latest news on the Covid-19 situation has sparked the development of new restrictions globally to contain the spread of this virus once again. The strain has forced many countries, including the United Kingdom, to shut air transport from Southern African countries. Let's find out some Christmas celebration ideas while maintaining social distancing.
The world health organization has branded this newly discovered Omicron variant as B.1.1.529 and has put it in the same category as the Delta variant, spreading quickly throughout the world. The virus's tendency to rapidly spread has put some countries in Europe back into lockdown.
The growing fears of this newly discovered Covid-19 variant, believed to be much potentially dangerous than previous variants, could impact Christmas commemorations worldwide. With few weeks left before millions of families are expecting to get together for the festive season, the discovery of a new variant has thrown into disarray the travel plans of millions of people.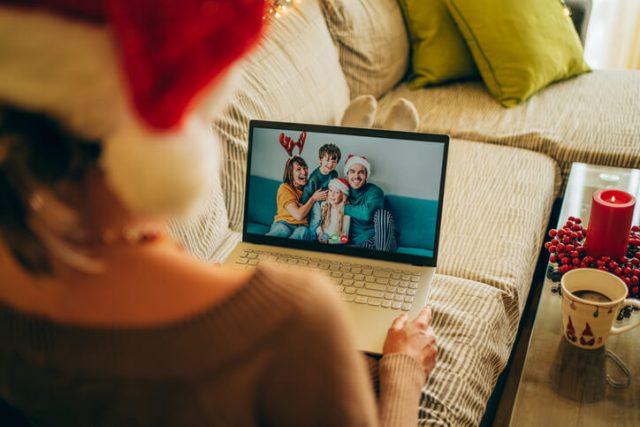 But if there is anything we have learned during the lockdown, it is how to get creative when staying connected even if we cannot be physically together. Pandemic has taught us creative ways of staying connected and celebrating the festive season to its best. The holiday season provides us with an impeccable opportunity to strengthen our family bonds and rebuild our ties.
The truth is: Human beings cannot live in isolation. They have an inherent desire to communicate and build social bonds. This desire pushes them towards simply finding a way to connect. With planning, coordination, and a little bit of effort, you can celebrate this year's festive season even if you are millions of miles apart from your loved ones.
This post is about long-distance Christmas ideas to celebrate this year festive season with your loved ones. Though you cannot be physically together for Christmas this year, you can still give each other thoughtful gifts and commemorate the season together happily. Here are eleven ideas to help you make the most of Christmas 2021.
1. Play Free Online Games
The ongoing pandemic has completely changed the way people view and organize events. But it could also be seen as a blessing in disguise as circumstances have opened doors to more options for a cool and unique virtual party for Christmas. By virtually playing Christmas games online, you can keep the holiday spirit alive.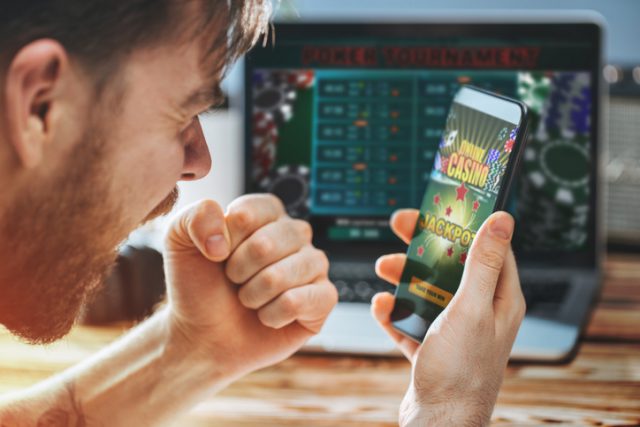 A recent report reveals that the online searches for 'Virtual Christmas party' were three times higher in August 2020 than in December 2019. This speaks volumes about how quickly the world has changed after the pandemic. To celebrate Christmas while staying safe, virtual games are an epic way to celebrate by keeping yourself safe.
Few free games you can play online includes:
A) Name that (Christmas) Tune.
Everyone loves Christmas music, so if you are looking for something fun with your favourite Christmas songs, Name that Christmas tune is the suitable game for you. For this game, Christmas carols are used, and you must identify the music. You can include the whole group to play this game and divide them into teams. Play the first seconds from a Classical Christmas song and see who can guess the song right.
B) Christmas Song Emoji Pictionary.
Are you better at guessing Christmas songs? Let's see if you can translate the meaning of Emoji into popular titles. 'Christmas Song Emoji Pictionary' is a fun game you can play online with your loved ones. Emoji is used to translate into popular Christmas songs. So be prepared to share the emojis with your friends and guess altogether to play this fun game online.
C) Scattergories.
To kick-off you're your festival night, categories are the perfect game for you. Scattergories is the best virtual game available that flexes the creative muscles of your brain and make your night memorable. Moreover, when the players read their answers aloud, this game also helps in learning something new.
D) Among Us
Beware of Among Us. It could be a double-edged sword for the brother-in-law on duty. But some of the best laughs that you can get in 2021.
The digital age has connected us virtually over networks. By taking pictures and recording videos with some beautiful songs in the background, your Christmas eve will get much merrier through the power this digital age has provided. A single video won't even cost you a single dime and is the perfect gift for your cherished ones.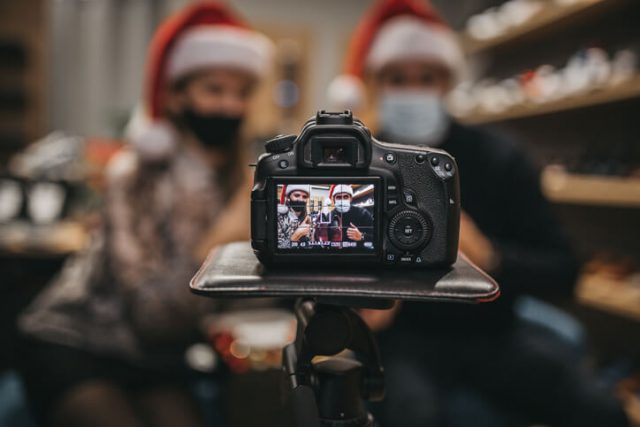 Christmas is the season of giving, and the Christmas gift your loved ones will completely love is a heartfelt Christmas video greeting. Thousands of software like Animator and Filmora are ready to make your job easy. So, get started with hundreds of templates available online. Add pictures, music and much-personalized content to spread the magical spirit of Christmas fervently.
3. Mail Gifts and Open Them Together
Gift giving is a universal way of showing interest and gratitude. It strengthens bonds with others and provides both internal and extrinsic benefits as they provide an enormous sense of satisfaction. It reinforces an acknowledgement of each other.
The tradition of gift-giving is linked to the birth of Jesus. When Jesus was born, three Magi – also known as the three kings or the three wise men – came to Him with Gift. Christians also give gifts to one another by repeating the same tradition of these Magi by giving gifts to their loved ones.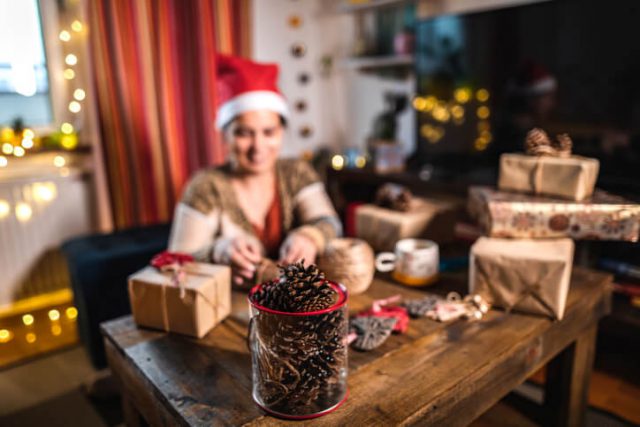 Send socks, travel vouchers or concert and movie tickets for when the pandemic passes, or a photo album with screenshots of all the video calls you have made in 2020 or last Christmas together.
Even if your family is miles apart, you can always mail them gifts. Plenty of E-commerce websites like Amazon and AliExpress are readily available to deliver presents for you this Christmas. Take your family on a video call and open the gifts altogether to enjoy this festive season.
4. Wear a Matching Christmas Outfit
Christmas is a unique event that comes once a year, so make the most of it by preparing ahead of time. You'd want to make every moment memorable this holiday season, and A creative way to make your long-distance Christmas celebration much merrier is by wearing a matching Christmas outfit.
Christmas is an excuse to have theme parties with costumes or unique decorations.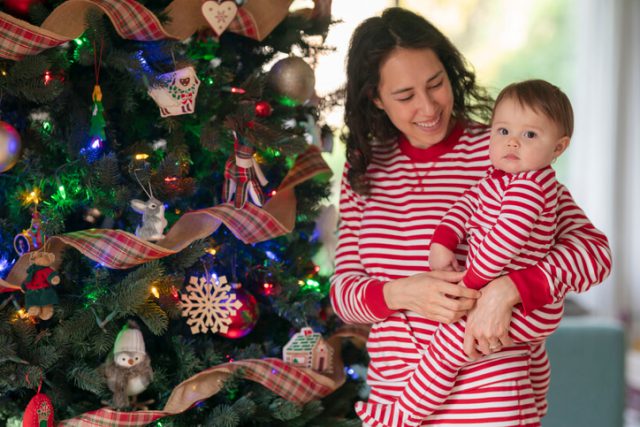 Nobody can dress up as Santa Claus.
2021 cannot also be the year in which the children of the house find out that the bottomless bag of their desires is their parents or grandparents.
To begin with, you can ask your family members to select multiple outfits for Christmas eve. Later, you can vote, and the costume getting the most votes will become the costume of the day. By choosing the right outfit, decide on other accessories like shoes, hairstyle, caps, and makeup.
On the eve of Christmas, wear these matching costumes and share films of each other.
5. Put Together a Care Package and Send Them Out on the Same Day
Unlike any other care package, the beauty of a Christmas care package is that it can indeed be anything you want. Care packages are a great way to put together everything you want to gift someone this holiday season.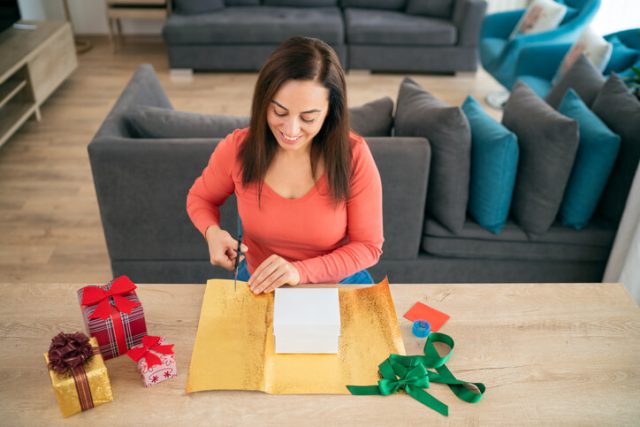 The best thing about holidays is that so many themes, movies, and people make the season special for you. Multiple options are available from the military-themed package to the snow-themed package to make your package much bizarre and colourful. Show your family how much you love them a love care package.
So, don't wait and send the best deployment package as a reminder that you are thinking of them!
6. Take Goofy Online Quizzes Together
Do you have an entire day to do something fun? Well, don't think much and get ready for the Goofy quiz challenge. A comprehensive database of goofy quizzes is available online to test your knowledge.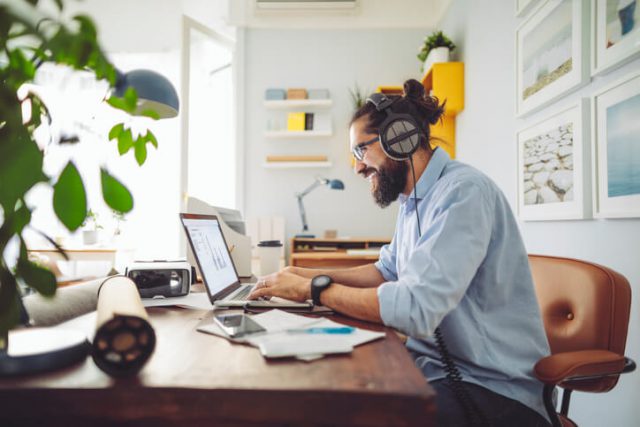 You can virtually play a goofy movie quiz or goofy song quiz virtually with your family. From the quiz about "Which Doraemon Character are you?" to the examination on IQ, this fun activity keeps everyone entertained as well as educated.
So, if you want to have some fun or learn about a topic, the goofy quiz is an amazing online game. Take as many quizzes as you desire and improve your knowledge in this fun learning activity.
A family of four making silly faces for the camera looks epic. Silly photos provide you with an opportunity to get out of your comfort zone and display your creativity. These pictures are also an impression of your hidden personality traits and are a wonderful way to express your other self to your loved ones.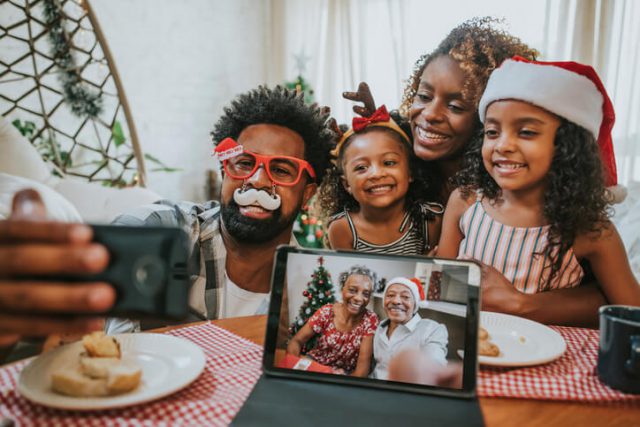 This Christmas, add some fun to your day by taking silly photos of each other and sharing them online. Even if it's your Grandmother or a small child, everyone has some space for these stupid pictures. Compile them into a collage and use them for creative invitation cards.
Dress up as different Christmas characters
To make it a little more fun, you can dress up this Christmas, why not? You can look for an outfit of elves, reindeer, Santa and Mama Claus or the characters of one of the favourite Christmas movies of the little ones.
8. Watch Christmas Movies Together
The holiday season is the time to celebrate. An easy way to enter the Christmas fervent is by watching movies. One thing we all love to do it watch movies this holiday season along with loads of snacks. During Christmas, apart from travelling and shopping one simple activity is watching a Christmas movie.
Homepage of Netflix, a popular media streaming website.
If this year was the seventh time (or you had already lost count) that Love Actually or Only at home was reviewed at home, you can do this online, together with but separately.
One of the easiest and most efficient ways is by using the Netflix Party platform, whereby by sharing a link, several people can join the viewing.
If you pause the movie to get some popcorn, the whole family will know, so don't give yourself away.
You could also agree, choose a Christmas movie per day, and comment on it in a desktop video call.
Select your favourite holiday movie and watch it virtually with your family. With an application like Teleparty, Meta stream and Amazon Watch party, you don't need to worry about the distance. Connect with your family members and enjoy the movie.
9. Have a Virtual Date
It is hard to feel close and connected without being actually close and connected. While a date night over the video is not the same as the date night in person, it is still a sweet and fun idea. If you are in a long-distance relationship due to pandemics, the virtual date is an amazing way for you to be connected virtually.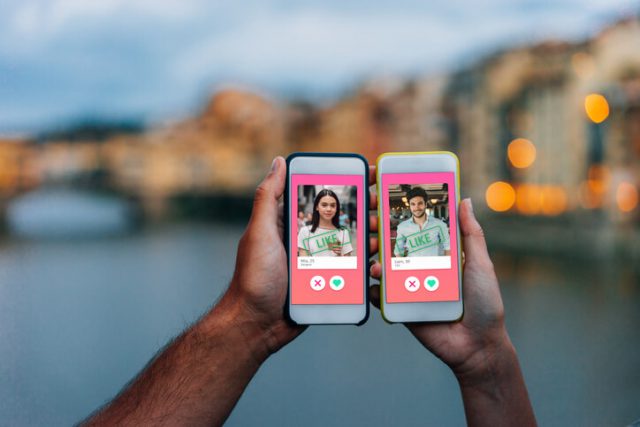 You can begin by cooking together. Later, binge watches a TV show with the help of the Netflix Party plug-in. You can also paint, drink wine and dance together to your favourite song. Talk and share your feelings for each other. Have a cup of tea and enjoy the fact that you have each other; even if you're apart.
10. Bake or Cook Together
Social media has been awash in people sharing how the pandemic has changed their lives. With more time cooped up at home, many have turned to bake. Hashtags like #quarantinebaking and #stressbaking are famous these days. For many, the act of baking is also calming, because making cookies is mindful for them.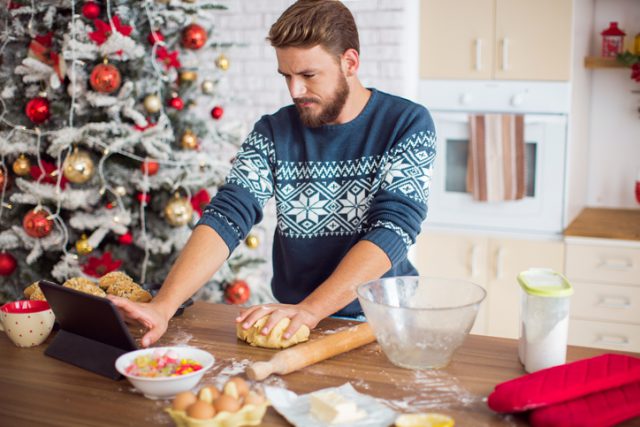 This holiday season, bake or cook together to yourself cherish. Studies reveal that creative activities such as baking can be helpful in managing stress. So baking a fresh batch of chocolate chip cookies is exactly what you need for your family's mental health.
Thousands of videos are available online so start cooking your favourite bakery product this Christmas. The ripple effect of baking is what makes everyone around you happy.
11. Ornaments Making Competition
Ornament making competition is an easy method to enjoy your Christmas eve. By using only the readily available items, the participants can compete with one another to create the best ornaments. The judges can vote for the best ornament and reward the winner with cash prizes. Or, if you don't want it to be a competition, each person can simply share their masterpiece.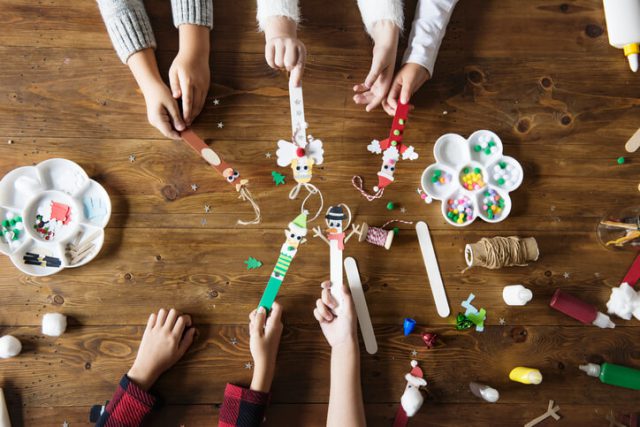 The best thing about this competition is that all you need is a printer and internet for this competition. In short, this activity is the simplest activity to make your Christmas much merrier.
Conclusion
Even if you can't gather in person with your loved ones, these ideas will help you enjoy this holiday season to its best. You can also incorporate other ideas to make your day special. Although the pandemic has physically detached us, technology brings us together. By employing the correct use of technology, this festive season can be a much fun activity.
These eleven Christmas celebration ideas like Virtual Dating, online competition and baking cookies will make your eve memorable. Christmas is all about joy and happiness so don't let this pandemic spoil your fun.