Are you planning to shop online this holiday? Then these Christmas online shopping safety tips should be at your fingertips.
New technologies and the internet penetration in our country have advanced towards a new type of consumer, hyperconnected, informed, and virtual. We can do almost anything through the internet, including Christmas online shopping.
The percentage of purchases we make online, from the comfort of home, is increasing. Even more so in recent months, in which confinement has forced us to look for alternatives to carry them out.
According to the latest predictions, around 22% of global retail sales will be contributed to e-commerce by 2023.  The leading online retail website in terms of traffic is Amazon; it counted over 5.2 billion visitors in June 2020.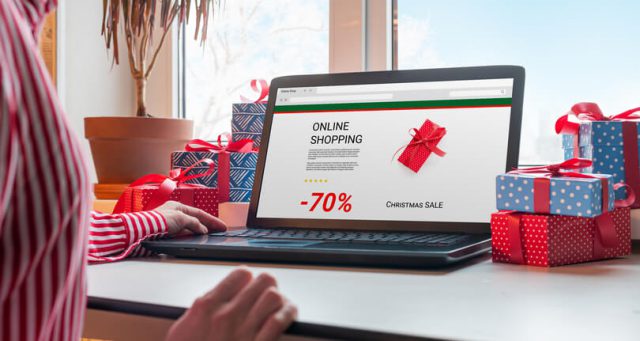 Now that Christmas is approaching, when gifts and purchases are the stars, shopping for them online is an excellent alternative to save time and money. Without having to leave home, we can access a wide catalogue of products. Search, compare, choose and buy, while you have a coffee with peace of mind.
However, the new opportunities provided by this channel are also accompanied by new challenges such as data protection, cybersecurity, means of payment and logistics.
Online transactions are increasing at the same rate as fraud attempts by this means. Therefore, it is necessary to take into account a series of considerations so that our online purchases are totally secure.
Top Tips To Follow While Online Christmas Shopping 💳
With Christmas less than a month away, people are readily trying to finish their wish lists. If you're also a last-minute shopper, you can avoid all the hassle by shopping for Christmas online. But, make sure to follow these tips:
Update Your Operating System 💻
Before doing any business online, you must take a series of security measures on your own computer. The store you buy from may comply with all security measures. However, this is of little use when the problem is on your device or network. Therefore, a series of basic aspects must be taken into account.
Protect your computer with an antivirus tool. It is advisable to have an antivirus installed to protect your computer from possible infections that may affect your privacy and security.
In this way, you can rule out possible viruses that may collect your personal and banking information. Also, the software you use must be up to date.
Never Shop Over Public Wi-Fi 🌐
Sure, it seems most convenient to use free public Wi-Fi to shop online, but what it entails is an imminent cyber attack on your private information you might share over the internet while shopping online through public Wi-Fi.
Since it is open and accessible to all, public Wi-Fi is prone to lapses in its security of the connection with devices, making it highly insecure about being used while performing online transactions. Make sure to use a Wi-Fi network trusted by you and your device.
Look For The SSL Certificate 🔒
When you buy any product, make sure that the online store's website at least has minimum security requirements. Some aspects that you should take into account are the following:
Ensure that the online store guarantees that information transmitted over the connection is encrypted. To do this, make sure the website address begins with https: // and shows a padlock in the address bar.
Check the information provided by the online store. You must be clearly informed about your privacy policy, contact details, and shipping and returns policy. It may be helpful to consult the ratings that other users have shared on social networks and forums to do this. In addition, you can check if the store has an e-commerce trust seal.
If you have the slightest doubt about the store's reliability, discard it and look for an alternative.
Use Different And Difficult Passwords 🔑
The one thing most people tend to ignore is their password security. This involves using easy-to-break passwords and not changing them regularly. This may result in a compromised password through any malicious means a scammer may use to get access to your accounts.
Putting up solid and complex passwords and changing them occasionally can help significantly lower the risk of a compromise.
Check Statements Regularly 🏧
Despite how much trust you may put in yourself and/or your bank, be sure to regularly keep a check on your account statements to see whether any additional, hidden, unauthorized payments are being made from your accounts.
This helps you assess whether your bank account information may have been compromised or not. Also, it allows you to constantly keep a check on your spending, helping you keep track of any fraud you may encounter in future.
Check The Seller 🌐
This goes without saying. You need to be sure of the authenticity of a seller before you buy any product online. Like brick-and-mortar stores, we choose the one with a known name and a trusted customer base.
Hence, before shopping online, one must be cautious of fake seller profiles on fake websites made specifically to phish unfortunate victims and scam them into giving their information out. Trusted sellers have a prominent virtual presence and proper delivery channels.
Read The Reviews ⭐
Reviews are a significant identifier of the quality of service or product provided by a seller. Reading user reviews regarding a product you're choosing to buy can help you make an informed decision and develop the product's authenticity.
Choose Your Payment Method Well
You have several options to pay for your purchases online. However, you must consider a series of safety guidelines to choose the most appropriate one for you.
Payment platforms – They are independent services that act as intermediaries between buyer and seller. One of the best known and most used is PayPal. With this service, the information you save in your account is not shared with any provider or online business. However, since you provide your data to the platform, you must ensure that it complies with all security measures. At the same time, keep in mind that if a problem arises with the transaction, the platform will manage the incident.
Credit or debit cards – With them, payment is fast, comfortable, and very secure. However, it is not the best method when in doubt about its reliability. Many stores use virtual POS with authentication, where your own bank is in charge of verifying the card information. In this way, your bank details will be protected.
Wire transfer – It is usually a longer process, but it has the advantage that you do not enter your data on any website. However, as it is a movement of money between accounts, it can be more difficult to recover it in case of fraud.
Cash on delivery – This option ensures that you will not make the payment until you receive the purchased item. However, many stores are not accepted and can be financially expensive.
Credit Cards And Online Security Tips 🔒
If you have chosen to pay for your items by credit card, you must know the basic aspects to guarantee their security.
We offer you a series of security tips that you should take into account when using your credit cards in your online commerce: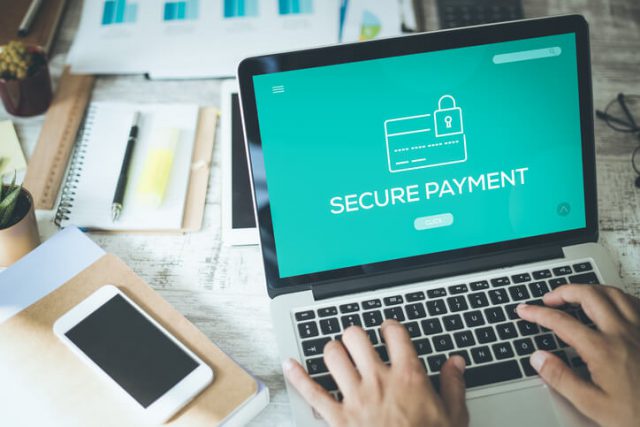 1. You Can Use Virtual Bank Cards
Some entities offer the possibility of contracting virtual bank cards only for online purchases. Every time you want to carry out an operation through this system, you will have to load it with the amount you will spend.
In this way, your card will only have funds when making the transaction. It is a way to make a safer online purchase against a possible cyberattack.
2. Activate All Your Credit Card Alerts
To ensure maximum security in card purchases, it is vital to choose your security settings well from the first moment.
It is advisable to activate some configuration options to use the credit card safely. For example, it is very convenient to start the notices by operation. In this way, each time the card is used, your bank will notify you using a text message or a notification.
Thus, you would know instantly if it was not for you, and you can block it without wasting time.
3. Limit Purchases And Withdrawals
If you only use your card in shops, you can deactivate ATM withdrawals or limit the maximum amount withdrawn each day.
As for purchases, you can also limit them by limiting the maximum amount, monthly or daily, that you can spend with your card. Some banks even allow you to deactivate payments in specific sectors.
4. Have A Second Card That Only Serves For Daily And Small Expenses
You can transfer money from your primary savings account to a second account that you can use only for daily transactions. Thus, if you suffer data theft, consumption will be limited to a lower amount that will not damage your personal finances.
5. Deactivate Purchases Online Or Abroad
Activate and deactivate options for using your card. It's easy and prevents someone from making fraudulent transactions against your accounts.
To prevent fraudsters from using your cards to make purchases charged to your savings account or your line of credit, you can deactivate 3 services that you may not use:
Online shopping. Deactivate the online shopping option and activate it only when you need to buy something.
Shopping abroad. Activate this option only when you travel outside the country.
Cash availability is charged to your credit card. You can activate it only in emergencies.
You can do it easily from the bank's mobile application, website, or customer service call centre. If you're using a phone app, be sure to adopt safety measures to not be a victim of any mobile phone scam.
Conclusion
Christmas is a festivity that deserves spreading happiness and joy all around. Bad experiences during gift shopping online can deter the essence of your holiday. Yet, many people still shop online.
All it requires is to be more informed on the tips one can adopt while shopping online for a safer experience. Our blog outlines the top security tips for you to know before going gift-shopping online this holiday season.
FAQs
How do I know if a website is safe to buy from?
The first indicator that a website is safe to buy from is its domain name. It shouldn't contain any misspellings or errors and should be followed by a well-known Domain Name System (DNS), like .com, .org, .edu, etc.
Furthermore, while performing online transactions, ensure that the website guarantees that the information transmitted over the connection is encrypted.
To do this, make sure that the website address begins with https:// and shows a padlock in the address bar. The 's' in 'https' is critical, indicating a secure connection.
What is the most secure way to shop online?
The most secure way to shop online is by using an up-to-date computer system with up-to-date antivirus software to access the internet through a trusted and secure Wi-Fi connection.
Next, use VPN to keep your identity anonymous while browsing, and make sure to browse on authentic and safe websites with SSL encryption.
Finally, use a credit card that you only keep for online shopping so that it may minimize the risk of your primary bank accounts being compromised.
Is it safe to use a credit card online?
It is very safe to use a credit card online if you follow all the precautions and signs one needs to cater to before online transactions. This involves browsing encrypted websites through a safe and secure computer browser on a safe Internet connection.