Christmas Costume Ideas: Introduction
Christmas costumes are distinctive in the Christmas season, and it is common to see them throughout the city on the big day itself. Dressing up for Christmas is a tradition that has been with us for a long time and is part of many cultures around the world.
For this reason, we can see that almost every household discusses Christmas costume ideas among various other fun activities weeks before Christmas is due.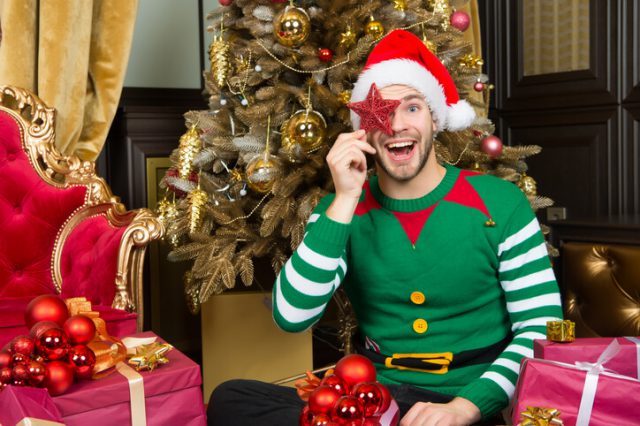 Excitement fills the room whenever we talk about Christmas and all the fun things we can do when the day arrives. Part of that family excitement is giving practical gifts and discussing unique Christmas costume ideas. There are Christmas costumes for the little ones, youngsters, adults and seniors as well. Dressing up has no age limits!
Celebrating this particular time with family or friends is what we always do, although organising a party to bring them all together is much better. If a party is coming up, Christmas costume theme party ideas need an all-out debate as a mandatory prerequisite of the party itself. It helps in avoiding any matching costumes and minimise the embarrassment of the participants.
2021 is nearing its end, and Christmas is just around the corner; with it arrives there are traditional festivals, plays and Christmas performances for all members of the family. It is a date marked on the calendar by boys and girls alike all over the world. It is so for obvious reasons, as it's one of the most important days of the whole year.
The Internet abounds original Christmas costume ideas for the family to impress everyone at these get-togethers. However, Christmas costume ideas are sometimes expensive, and choosing the best one that fits our budget is often tricky.
Given this sticky situation, we present to you some funny and unique Christmas costume ideas that will fit your budget and still bring out the Christmas Spirit in everyone.
1. Dressing Up as Your Favourite Disney Character
Among the top Christmas vacation costume ideas is dressing up as your favourite Disney Characters. Imagine wearing a costume that makes you look like Mickey Mouse, Donald Duck, Genie from Aladdin, Simba, or Baloo from the Jungle Book. All these characters hold so much attachment with the people who watched these movies and cartoons.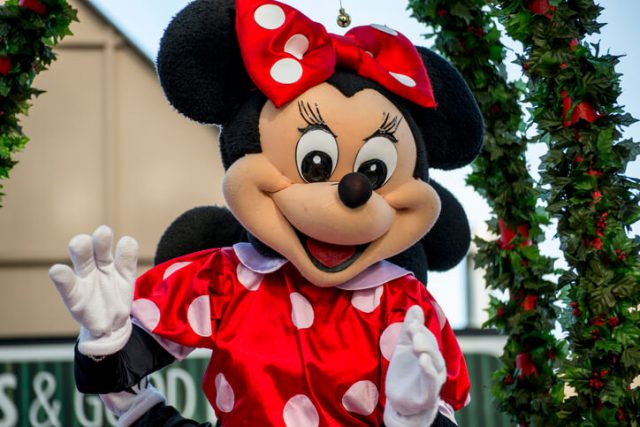 Christmas bell costume ideas can also be the perfect simple costume that everyone can afford and even make their presence felt at the family gathering; make sure it's a costume dress event. Holidays need to be fun, and what better way to have fun when you can dress up as a cartoon character recognised globally.
Once you start exploring, we're sure you'll find a Disney character that best suits your personality, and your loved ones will feel all love seeing you in that costume. We have plenty more funny Christmas costume ideas. Just keep on reading the rest of the article.
2. Harry Potter Costume Ideas
Christmas costume theme party ideas cannot leave out the famous characters of Harry Potter, and even if you don't want to be Harry, several other characters just can't be left out. Dressing up as Lord Voldemort can easily make you stand apart from the rest of the crowd. Professor Snape is another character loved by all Harry Potter fans, so get creative if you like this Christmas costume idea.
It can also be a great conversation starter, and who knows, maybe your crush is also into Harry Potter, which could be an excellent way to start the conversation you always tried to initiate. However, you don't have to choose a more famous character.
You can also go with a more subtle Christmas costume idea, as this can also be a good conversation starter since people will want to know more about your costume and why you chose to wear that on this auspicious get-together. You need to understand that it's all about fun, so you must never take the pressure and do what your heart tells you to do. It's that simple.
3. The Nutcracker
Another funny Christmas costume idea is to get a costume from The Nutcracker play. It's a great way to make memories that people will be fond of long after the holidays. The trick is to be different yet not so bad looking, and characters from The Nutcracker easily fall into this category.
The Nutcracker represents how anyone's dreams can come true, and the Christmas celebration represents that same concept. So, it can be a great Christmas vacation costume idea as well.
All you need to do is select the character that best suits you. Christmas bell costume idea can also work with The Nutcracker costumes in case there are more people in the get-together and all the characters are taken.
So don't back down if you can find a suitable costume based on this Christmas costume theme party idea. You can be the centre of attention if you carry these costumes well. Since the characters of The Nutcracker are easily relatable and so many people are familiar with this play.
4. Dress Up as A Grinch
It may not be a unique Christmas costume idea, but it definitely is effective if you decide to become the Grinch this Christmas. Grinch may be all that negative vibe, but everyone knows he is a softy inside.
So why not surprise your loved ones by dressing up as the Grinch this Christmas. You can rest assured you'll be spreading joy and laughter where ever you go dressed up as the Grinch.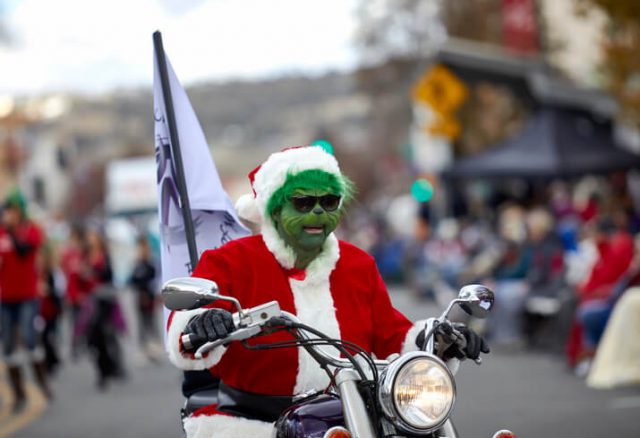 If you are going out as a group, it will be even better to choose matching costumes. We know that if anything is better than the Grinch costume it's multiple Grinch costumes with some minor changes to bring out your own personality of being the Grinch.
It may be a jolly reunion among your school or college buddies. One thing will remain certain that dressing up as the infamous Grinch is one fantastic Christmas costume idea for family events.
You can quickly get one for yourself from online stores, and since there is some time before the big day itself. Order your favourite costumes as soon as possible before the stores run out of eye-catchy costumes.
5. Favourite Movie Character Dress
The gatherings are slightly different this year again since the coronavirus pandemic is not over yet, and social events are significant. Therefore, using your imagination with the resources you have is critical to having fun.
So, let's take advantage of the customised masks and make them a creative complement this Christmas for different Christmas costume ideas for family gatherings.
So many movies and television series have created an image of Santa Claus and Mama Claus and local celebrations that include several famous movie characters ranging from the Marvel characters to the darker DC characters. We know for sure; you'll find a movie character costume that will best suit your personality.
If you don't want to go all-in or perhaps don't want to overdo it, you can use clothes from your closet that most closely resemble the character you will recreate. For example, if you're going to be The Joker, with a yellow shirt and a red suit, it will be more than enough if you buy a mask that resembles his creepy, scary smile.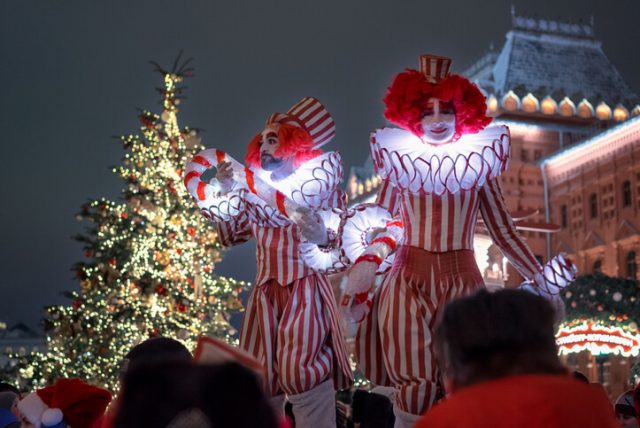 Or you can get a white cloth mask and paint red the iconic clown's smile on it. In addition, with a fine brush, you can make the details of the corners and other expressions of the area. It all depends on your choice.
No one will judge you except you wear something anti-social or something that's not politically or socially correct.
As long as you're having fun and not hurting anybody's feelings, you're all set to have the time of your life this holiday season.
Final Thought
If you're a kid or a young adult and feel epic confusion, you need to bring in your mom and dad as they have a crucial role in dressing you up this Christmas since they are the ones who must make sure that the little one in the house is dressed to the nines and is simply radiant when going on stage.
Generally, for these functions, Christmas costume ideas may include the traditional characters we are all aware of like Santa Claus, Three Kings, Shepherds, Elves, Gnomes, Angels the list goes on.
You can also choose a colour-based theme and think about various white Christmas costume ideas as white is the colour of the snow.
Depending on your children's school, the Christmas function or party may be of a different theme. The possibilities are many, so it is essential to know as soon as possible what it will be about to start the search for your children's Christmas costume ideas and get it right.
We hope you got some good ideas about the costumes you were planning. All we want is to see you and your loved ones happy this Christmas; you can also share any unique opinion if you think we missed out on it. To conclude, we would say have the best Christmas holiday this year and Happy Christmas to you and yours.